So how do we feel about posts on my personal style?  I thought it might be interesting for the whole wide world to see how I integrate vintage clothing and accessories into my personal every day look.   Everyday I have at least something vintage on, whether it be jewelry or clothes or both.  You will ALWAYS find me carrying a vintage purse.  I don't own anything else!  I do think there is a fine line between embracing vintage fashion and looking like a walking caricature of the past.   Not that there's anything wrong with dressing completely in period style.  It just doesn't look right on me!  My style goal is to be unique and use pieces of the past to set my look apart from what every other mom at the playground is wearing.  So with that being said, here's what I wore yesterday: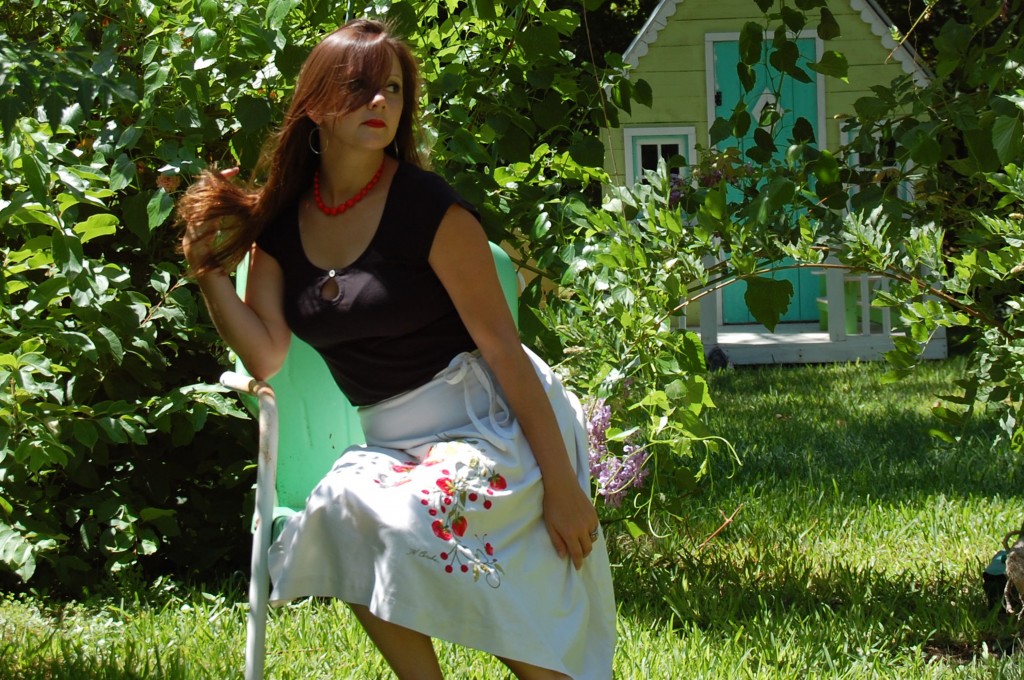 I have a real love of 70's wrap skirts, y'all!  Especially if they have some cutesy applique or embroidery on them.  This adorable skirt was a gift from a friend.  She bought it thinking it was great and soon realized it was nowhere near her style but would be perfect for me.  Yay me!  I think it's my new favorite.  I paired it with a black Urban Outfitters shirt I've had for 10 million years, $5 red flea market beads, and a chunky green bakelite ring.   I'm telling you right now friends, do not expect much out of me in the shoe department.  I am not a shoe person.  I'm usually wearing flip flops or ballet flats unless it's winter and then I'll wear boots.  Shoes are just not my thing.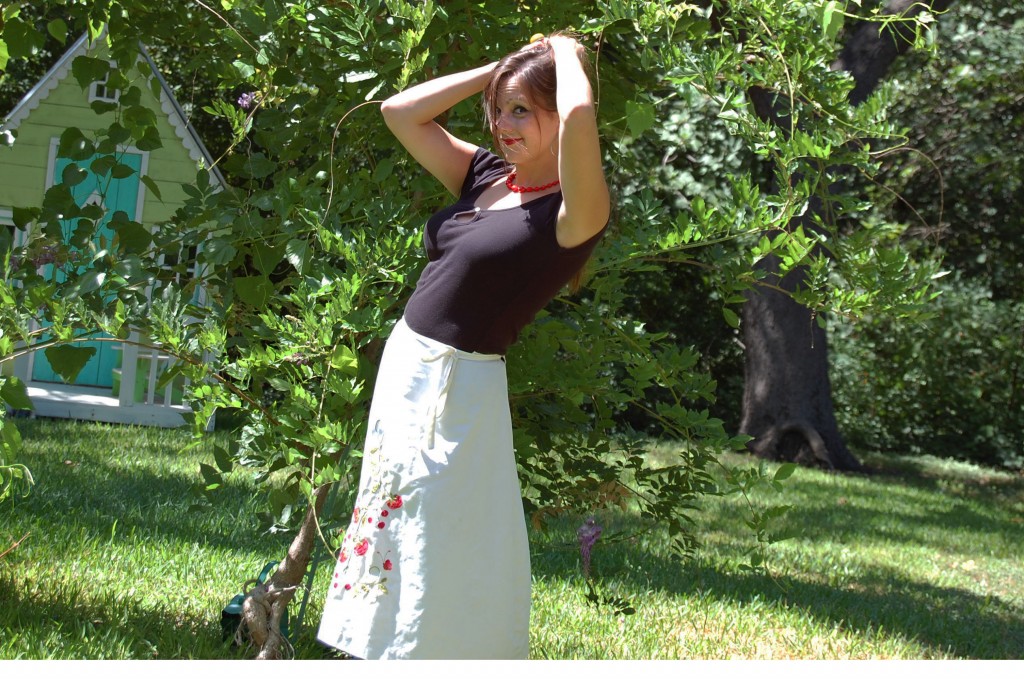 How do you like to integrate vintage into your everyday style?