I wait ALL YEAR for the bi-annual Warrenton Antique Festival.  I wish I could adequately describe its awesomeness.  It's basically a HUGE antique flea market – like acres and acres and acres of tents and buildings and general awesomeness.  And the big day finally came!  My faithful shopping buddy and I set out bright and early yesterday, ready to greedily scoop up everything we could as quickly as possible, like it was some kind of game show.  We do not play around at Warrenton, people.  And we saw so much great stuff!  Plus, going in the middle of the week was a great move – the dealers were willing to negotiate quite a bit on prices.  Yay us!
Anything your vintage loving heart desires can be found here.  And we saw it all folks.
There was beauty: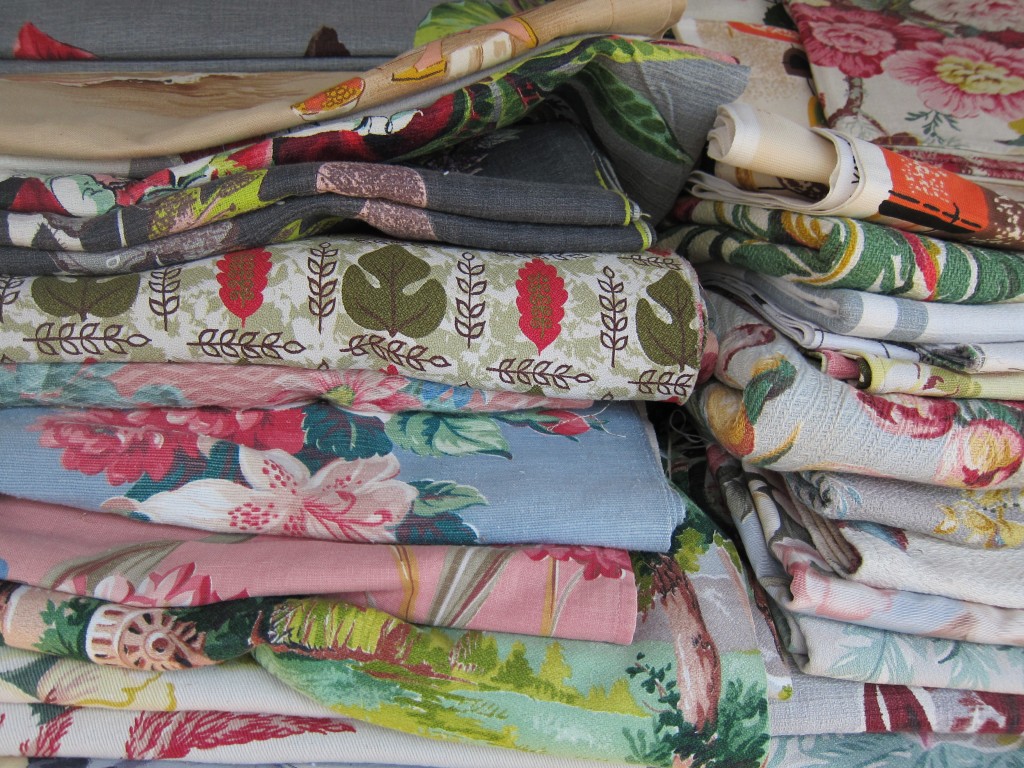 And there was terror: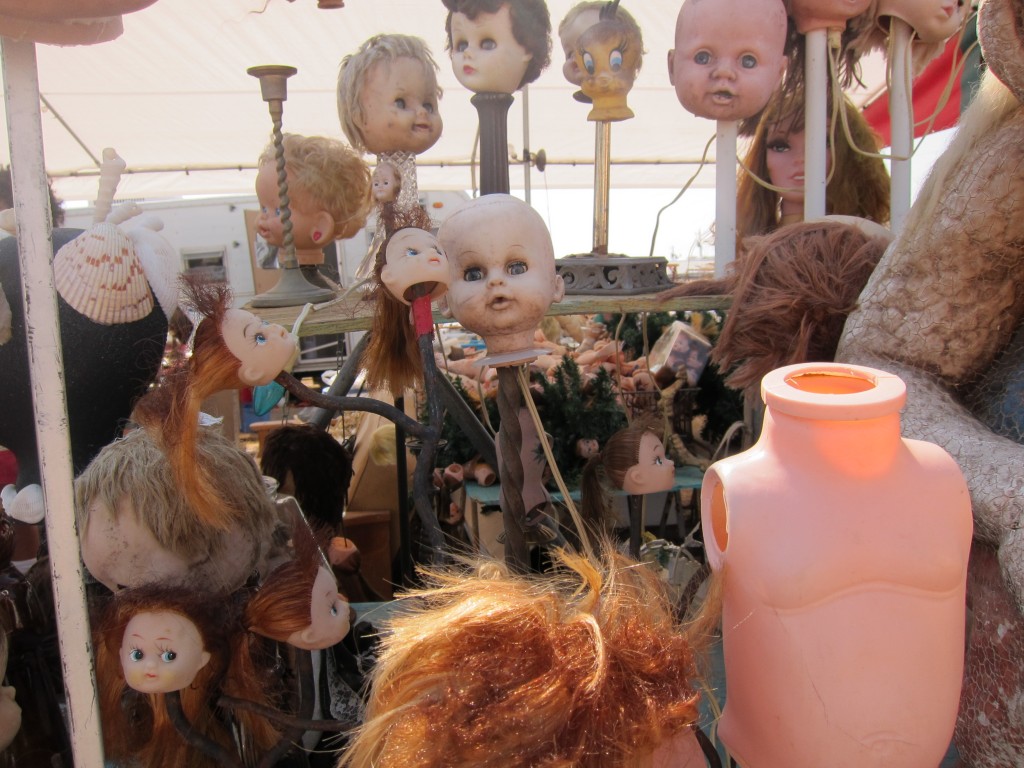 I about had a heat stroke, but it was worth it!   Here are some highlights of my scores.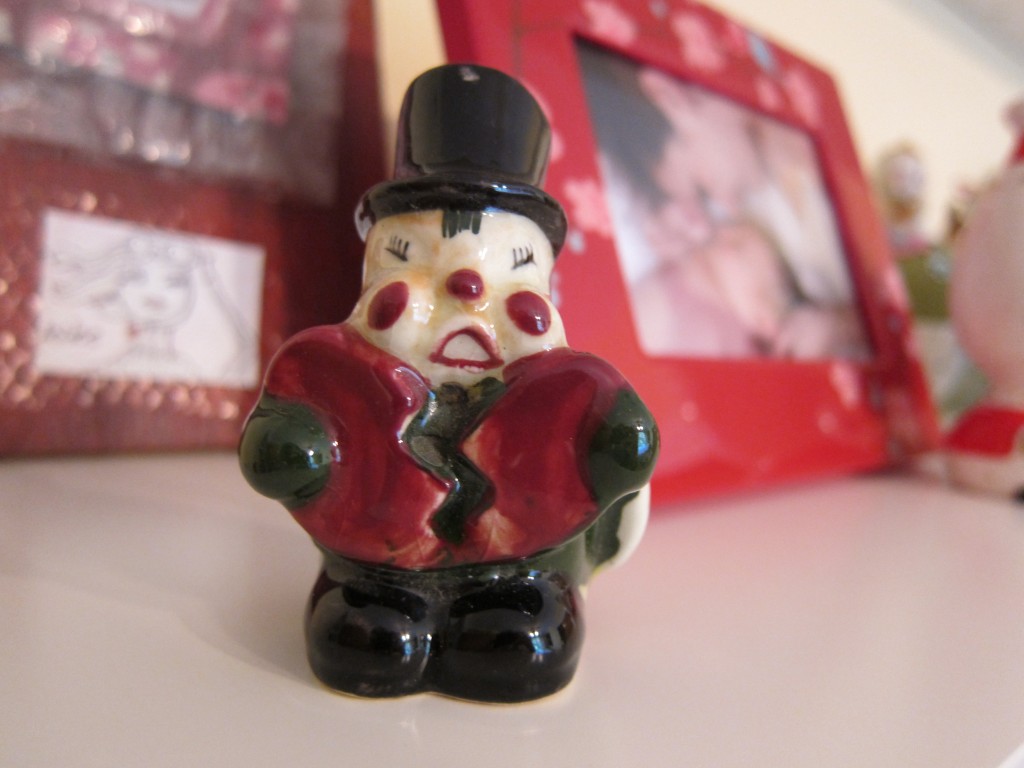 My first score of the day was this little cutie – he is the latest addition to my collection of widowed salt and pepper shakers.  And this little top hat wearing bug is so perfect because he's holding a broken heart!  And he's missing his mate!  I love him.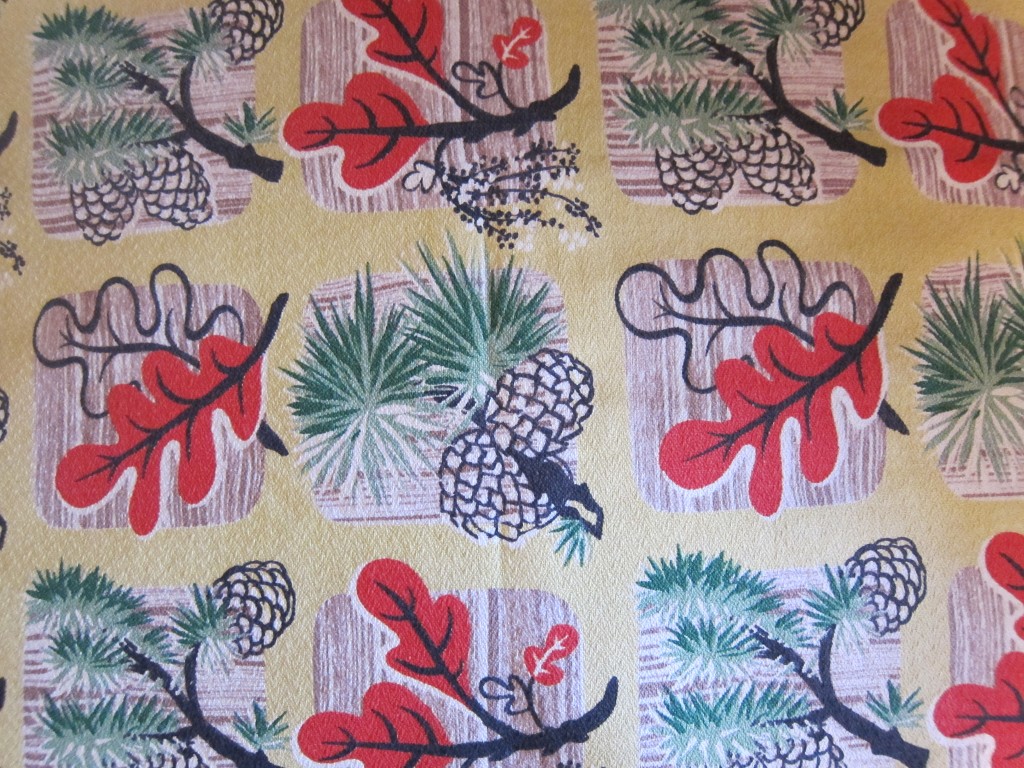 I also came home with this positively mouth watering bark cloth curtain panel.  I plan to use it to reupholster an antique (circa 1700s) chair in my craft room.  There was another pair of curtains that matched and I'm really regretting not getting them too.  The pattern is so incredible!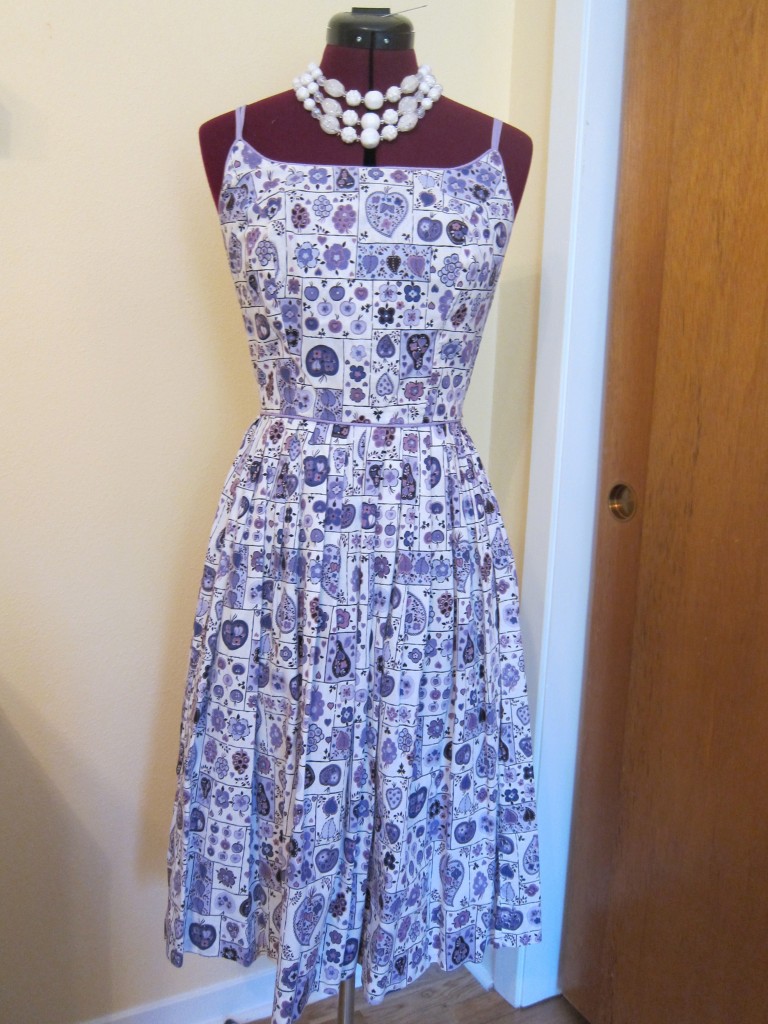 A dress!  Yippee!  It fits like a glove (if I have someone to zip me up!) and is the sweetest Pennsylvania Dutch patterned cotton.  I'm looking forward to wearing it during my upcoming getaway with Mr. Crafter to New York City.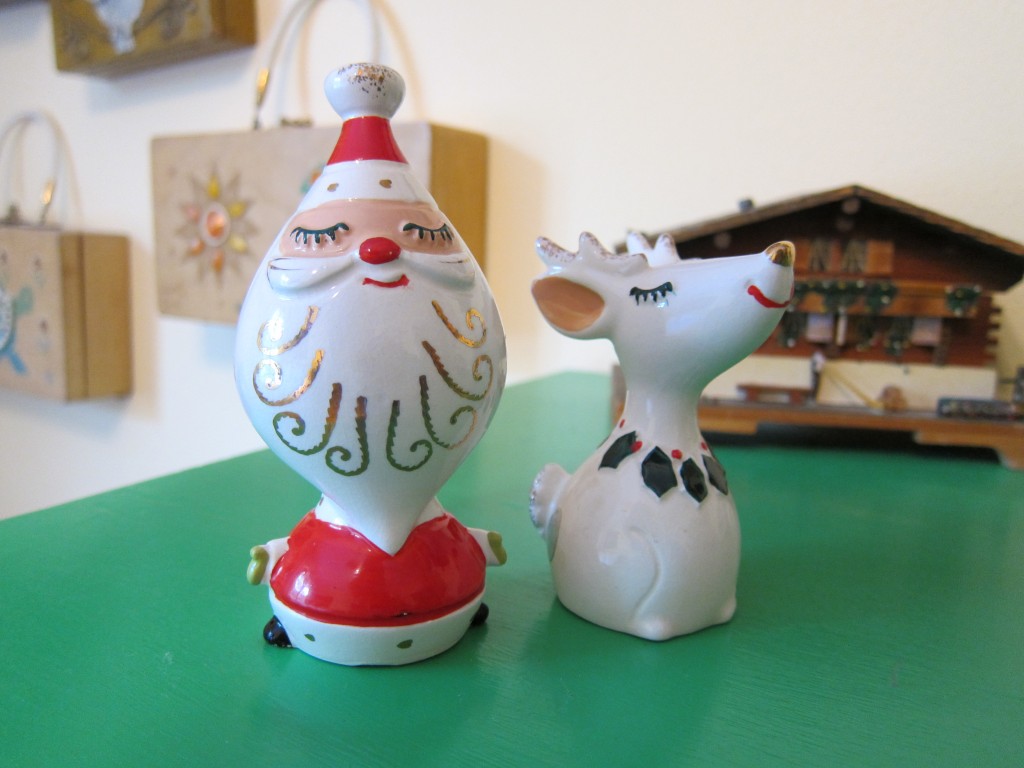 I didn't come home with any vintage Halloween like I was hoping for, and I was not planning on getting any more vintage Christmas, but who could resist this Santa and reindeer salt and pepper set?  Not this Betty.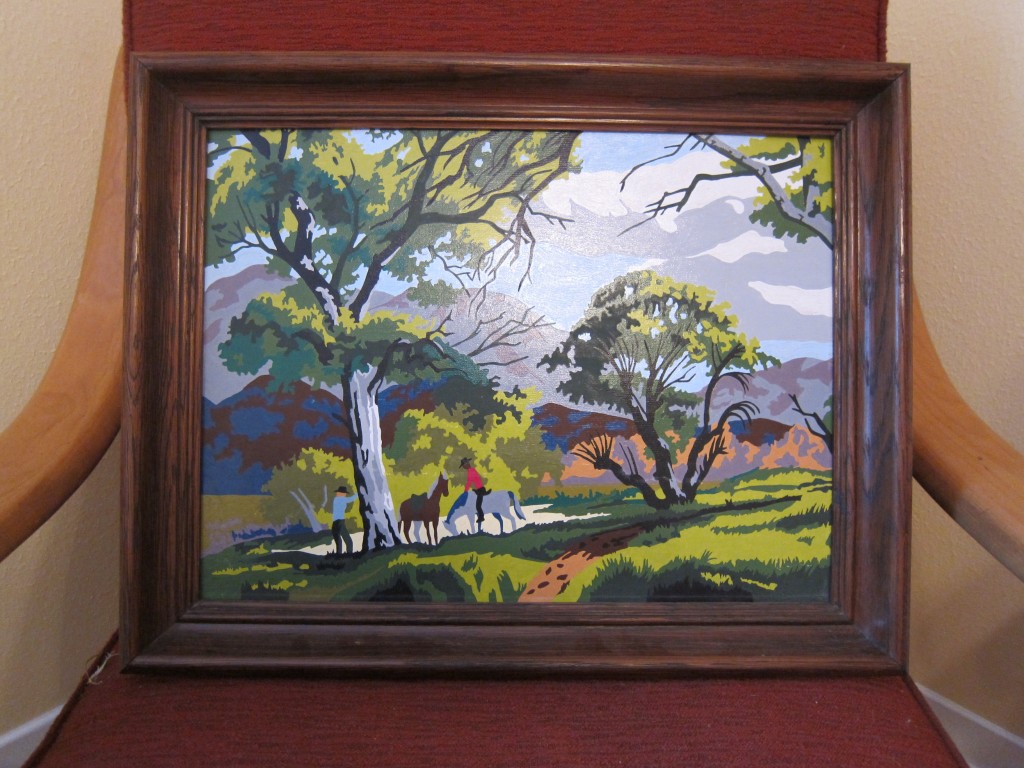 This great paint by number was a steal.  Mr. Crafter and I think it would be awesome to have a paint by number museum in our guest house, so that's where this will eventually live.  It's been a paint by number week, because a few days ago at an estate sale I scored the best paint by numbers I've ever seen.   Are you ready for this?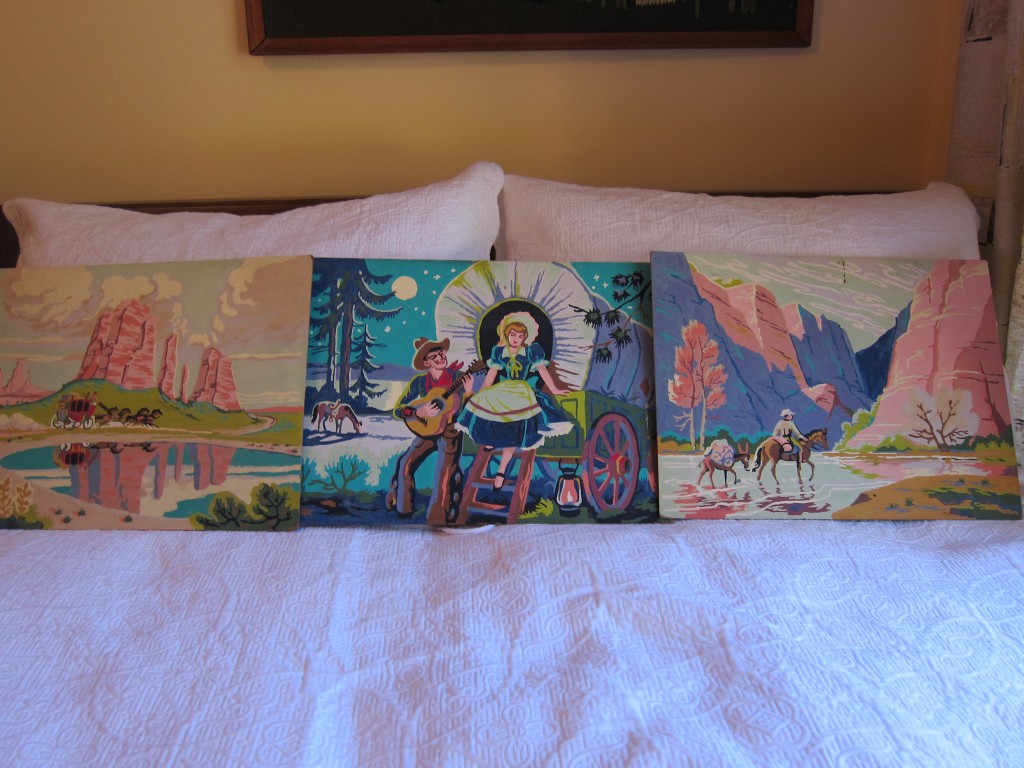 Aren't they insane?  I actually bought them to sell and even put them in the shop, but went back the very next morning to take them home.  I just can't part with these – I'd never forgive myself!  They will end up in our "museum" too.
There are a few other things I didn't photograph – a 60's waitress outfit I think I'm going to wear for Halloween, a cowboy hat for Little Betty, and 2 vintage Fisher Price toys for Little Betty I'm going to save back for Christmas – the airport and the hospital.  Both for $20!  Can you believe it?  I also got Little Betty the cutest little tin painted spice rack for her play house.  Amazingly I did not come home with any bakelite this time.  But it's ok – I'm feeling pretty good about my haul.  And if you ever get the chance, make sure you check out Warrenton's Antique Festival!