Little Betty is just shy of 3 now, and this is the first year she's old enough to start understanding what's going on during the holidays and get excited.   I thought this was the perfect year to start some new holiday traditions that she'll hopefully enjoy for the rest of her childhood.  The first one I started was The Elf On The Shelf – has anyone else ever heard of this before?  It's super cute and involves a retro knee hugging elf, so you know I'm all over it.  Apparently it's been around for a long time, but I've never heart of it until this year.  The other tradition I thought Little Betty would dig is an advent calendar.  She's so excited about Christmas that I thought it would be fun to have a way to count down the days.  But of course I needed something I could kitsch up!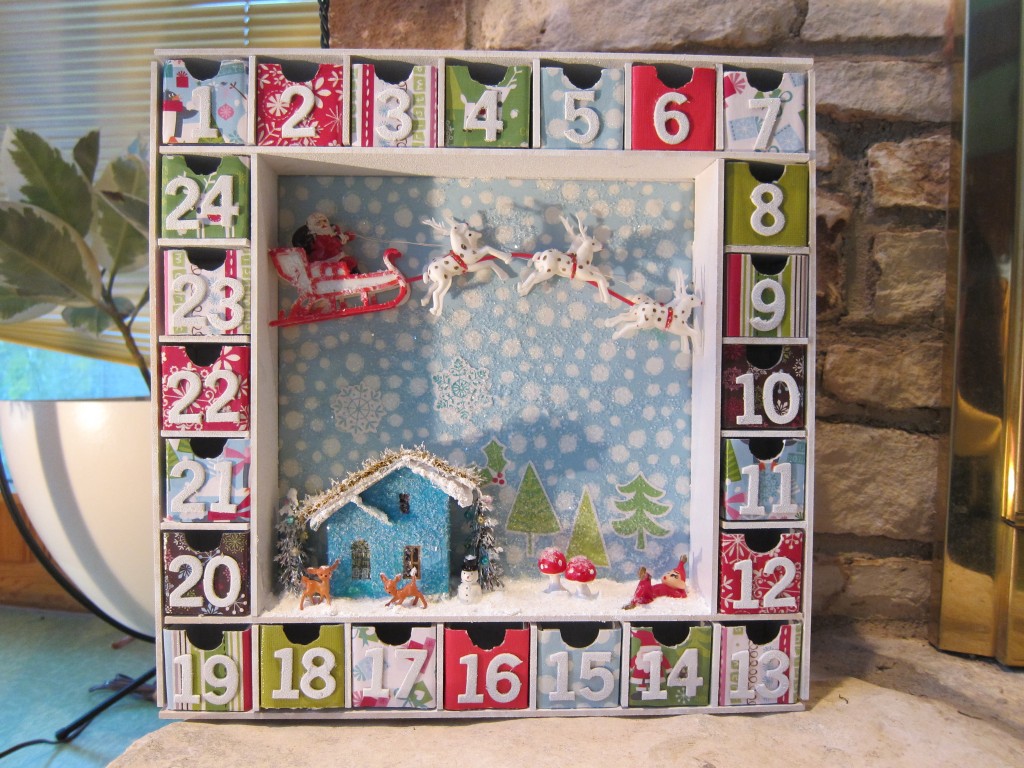 I found this great DIY advent calendar here and was really attracted to the recessed center – perfect for a little Kitschmas diorama!  And I like the boxes which are big enough for a decent little surprise each morning.  Best of all, I like that this is something I can reuse year after year.
All of my favorite kitsch is represented – Putz house, mushrooms, deer, silver Christmas trees, and an elf!
When Little Betty first saw it, she said "I love dis mama!"  Now just to find 24 cute surprises to put in the boxes that aren't candy…
What are your favorite holiday traditions at your house?