I do love Little Betty's playhouse.  You may remember it from my past post here.  It's super adorable and we have so much fun having tea parties in it and decorating it.  I thought it just might be the sweetest playhouse in all the world until I peeped the playhouse to shame all playhouses on my recent road trip out to West Texas.  First of all, it resides behind what is likely the most charming home I've ever seen: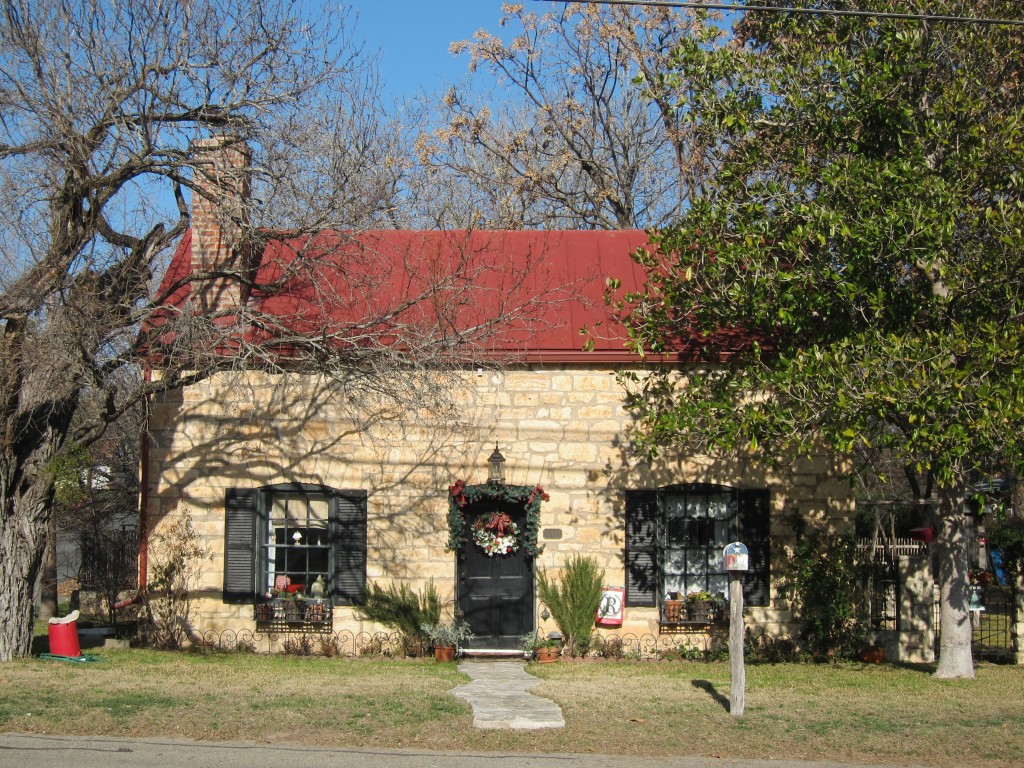 Then nestled behind this little slice of heaven is any little girl's dream playhouse: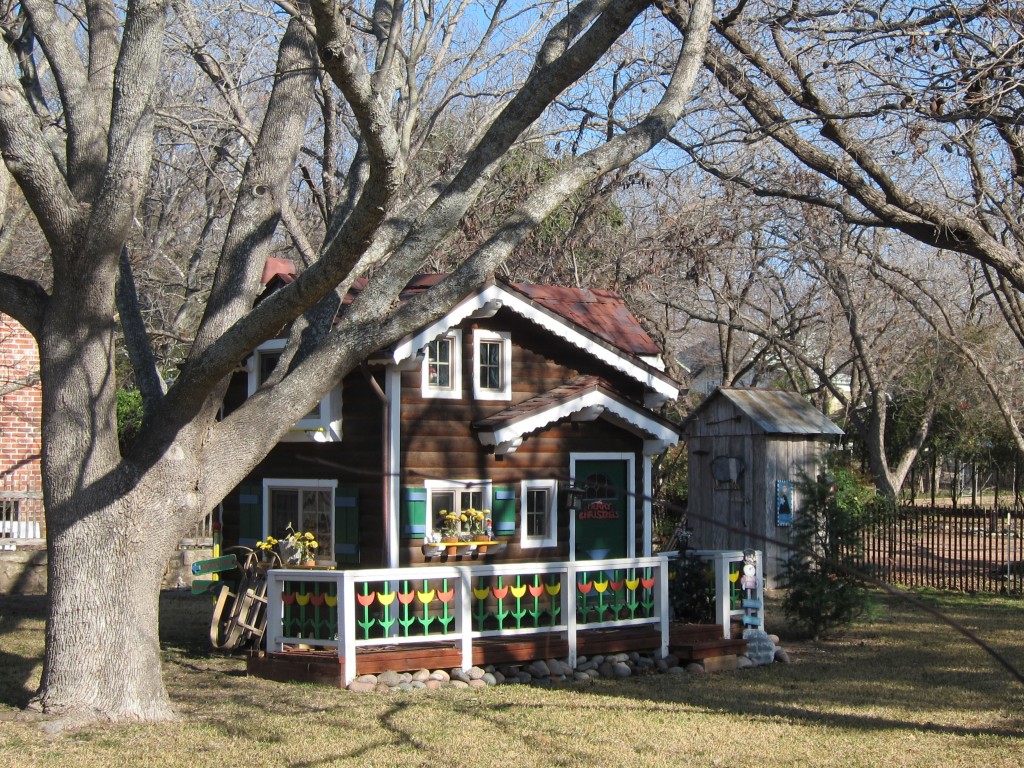 Gah!!!  Could you just DIE??  Two stories!  A tulip picket fence!  A wrap around porch and real, miniature front door!  Windows with shutters and flower boxes! What you can't see in the pictures are sweet little curtains in all the windows and hints of precious decor.  I think I could live here.  I really wanted to knock on the door and ask to go inside, but I'm not nearly courageous enough for that.  I bet the interior does not disappoint.  Someone put a lot of talent and love into creating this for a very special and lucky little girl.