I've had a pretty productive shopping week!  You already saw my new Enid, but I have a few more things to show you.
First, I really love crewel embroidery.  Framed, pillowed…I love it all.  It's rad.  So even though I spent a long time trying to talk myself out of buying this (I mean, I seriously don't need it) in the end I found I just couldn't pass it up.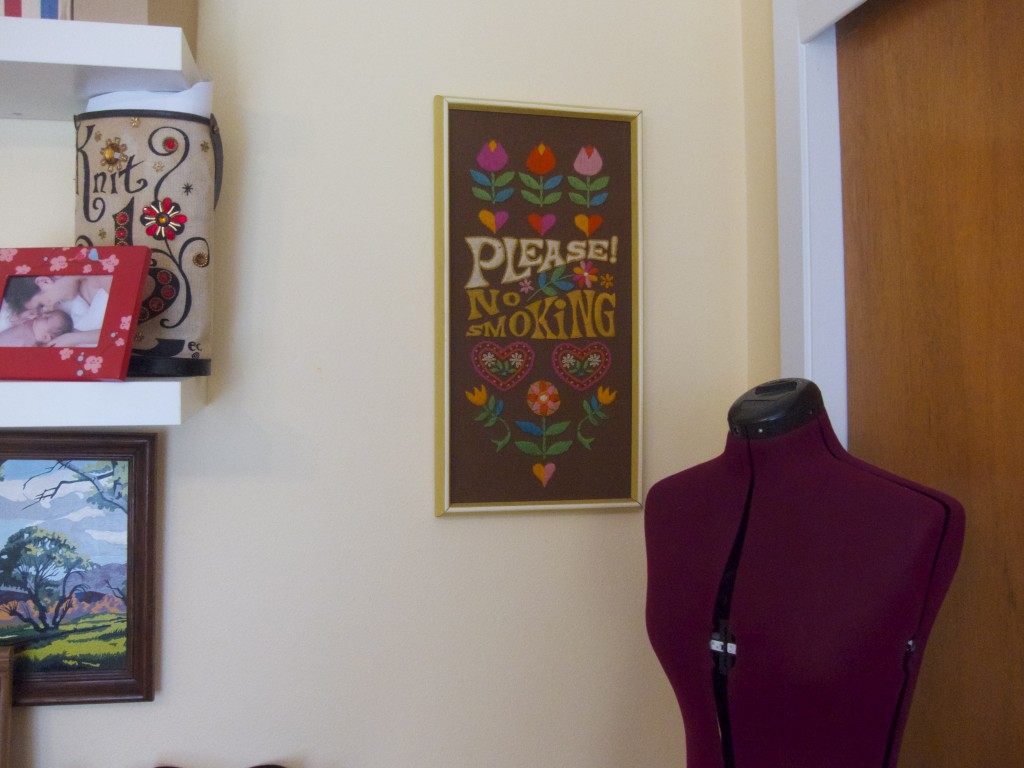 It's pretty great, right?  I love the psychedelic 60s styling and Pennsylvania Dutch motifs. No one has ever tried smoking in my craft room, but if they do, I'm covered.
The next great find this week was what is most likely the most adorable set of TV trays you ever laid an eyeball on.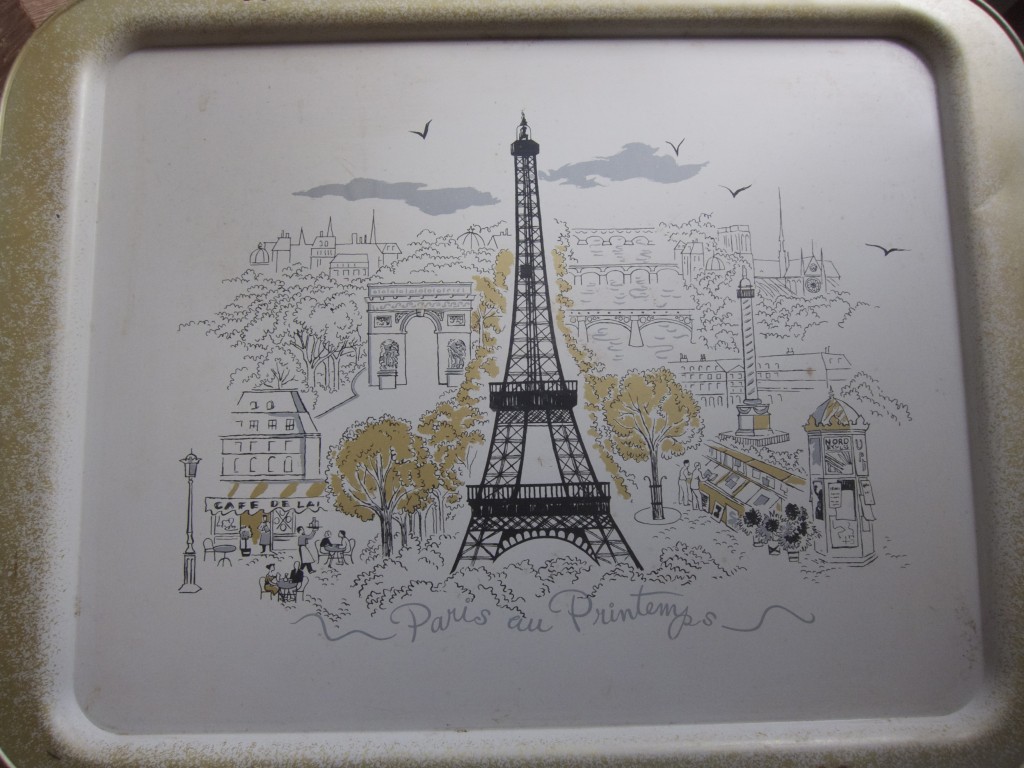 I know, right?  It's painfully sweet.  Two are headed for the shop, but my sister in law snagged one for the nursery she's putting together for her baby girl arriving this summer, and Little Betty's room needed one too: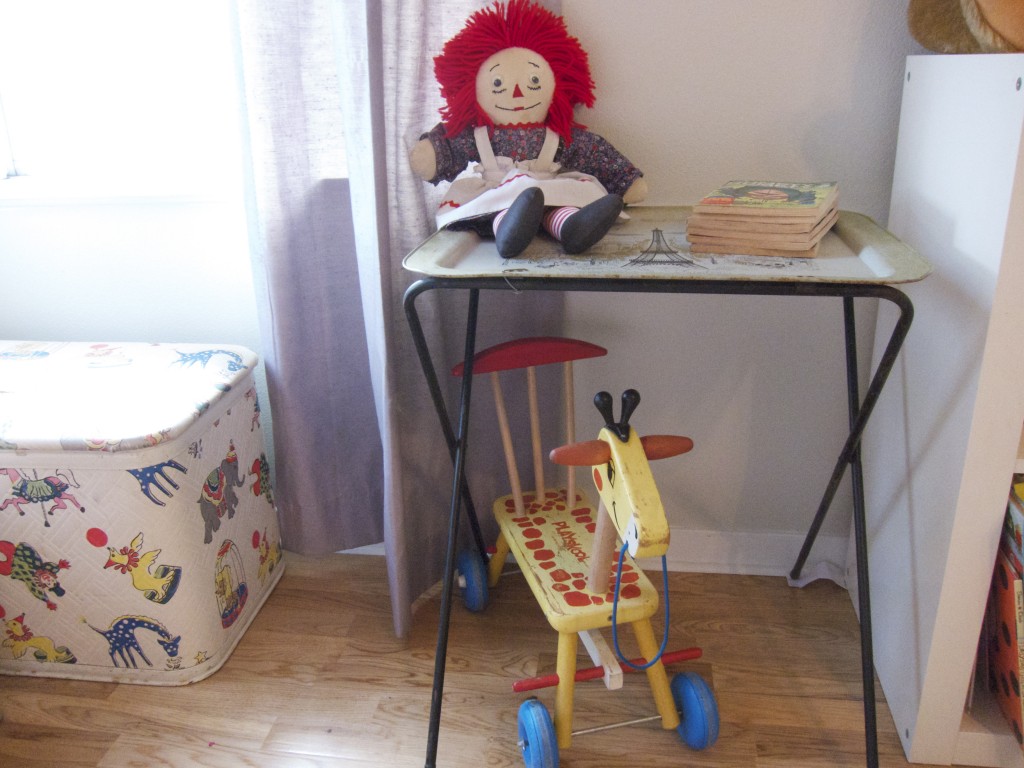 Now for the biggest find!  When we moved last summer we sold our patio set.  Mr. Crafter never liked it (he thought it was to "grandma") so off it went.  Ever since I've been searching for a good replacement, but lordy cool vintage patio sets are hard to find!  So imagine my euphoria when I snagged this Salterini set at an estate sale yesterday!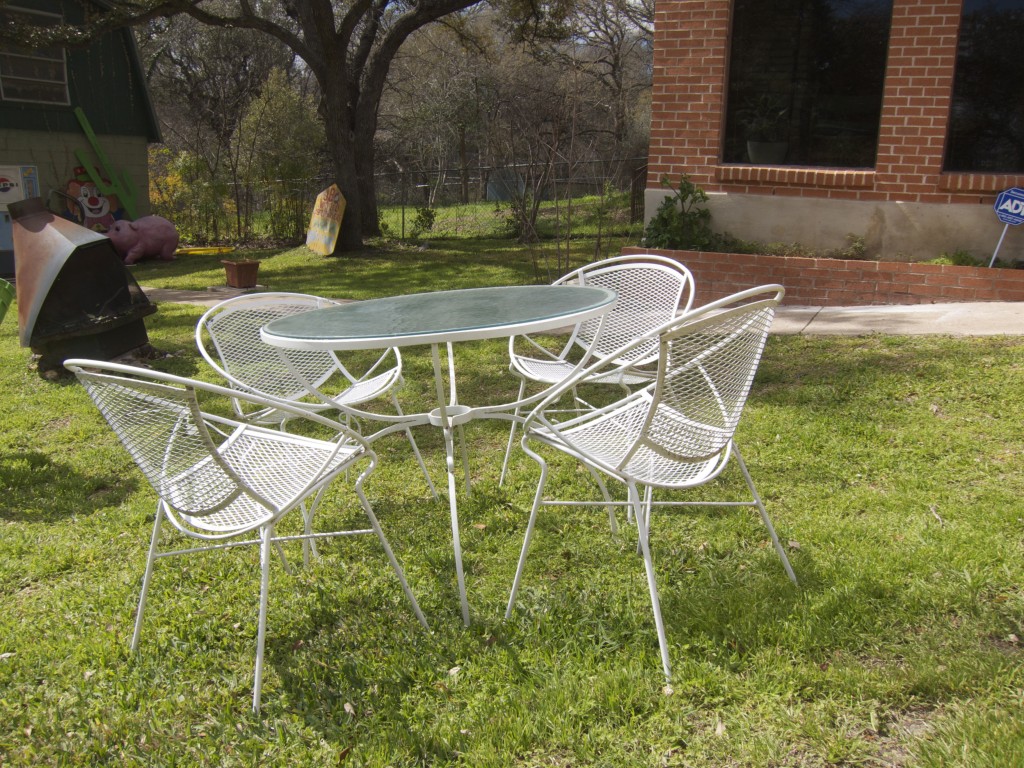 Aren't those hoop chairs the coolest thing ever?  It's quite fabulous I think.  It's going to look great on the deck we're having built next month!  You may remember me awhile back musing on mid century landscaping ideas and I have continued musing ever since on what to do at the back of our house: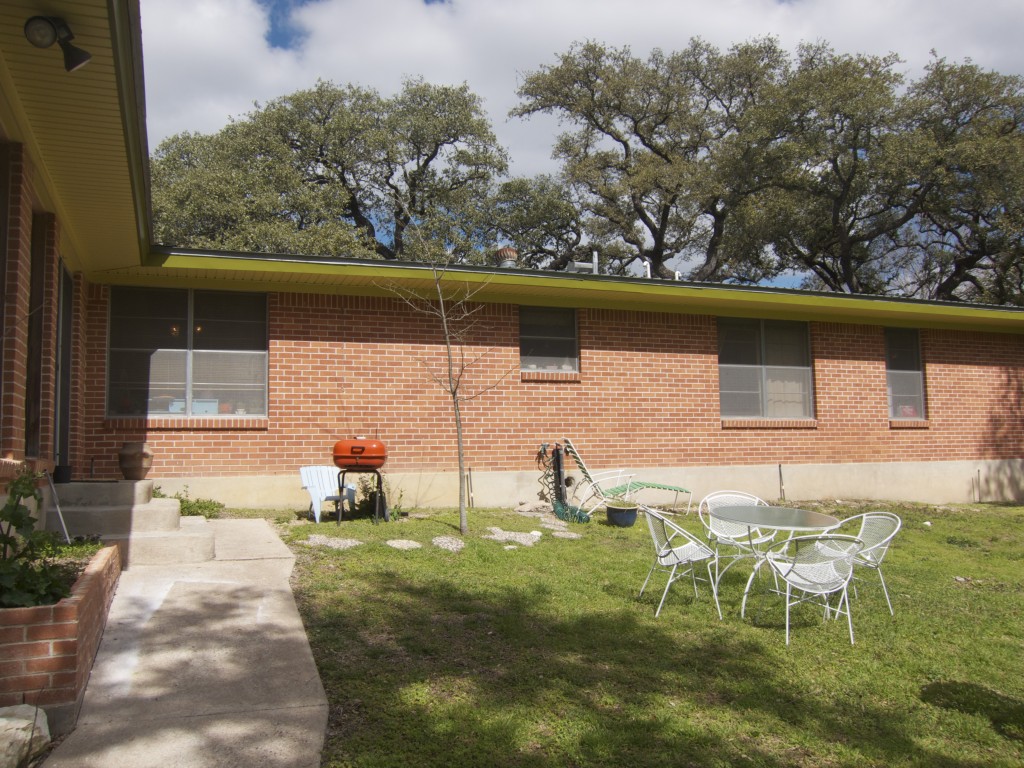 Mr. Crafter and I both thought a patio would be more period appropriate, but the slope of the yard would make putting one in quite a process.  So, a deck it is.  And I do think we'll like it a lot.
What treasures did you find this week?