One of the great things about being a vintage buyer and seller for a living is that sometimes I can buy something, keep it for awhile to see if it works for me, and sell it if it doesn't.  This weekend I headed out of town to pick up a couch and chair from an estate sale that I bought based on the pictures only.  It looked like a great set, but appeared in the photos to be a royal blue, which is not a color I have in my house.  No problem, I knew they would sell lickety-split.  But when I arrived at the sale and saw the set, my heart stopped.  Friends, they were not royal blue at all but a definite TURQUOISE!  I immediately began turning my house around in my head, trying to think if there was some way I could work them into my decor.  They were in perfect shape, a perfect color, and quite possibly too good to let go of!  After a texted photo and quick phone consultation with Mr. Crafter, it was decided that the comfortable, practical, yet design-awkward IKEA sectional we have would be replaced with the turquoise mid century jaw dropper – at least on a trial basis.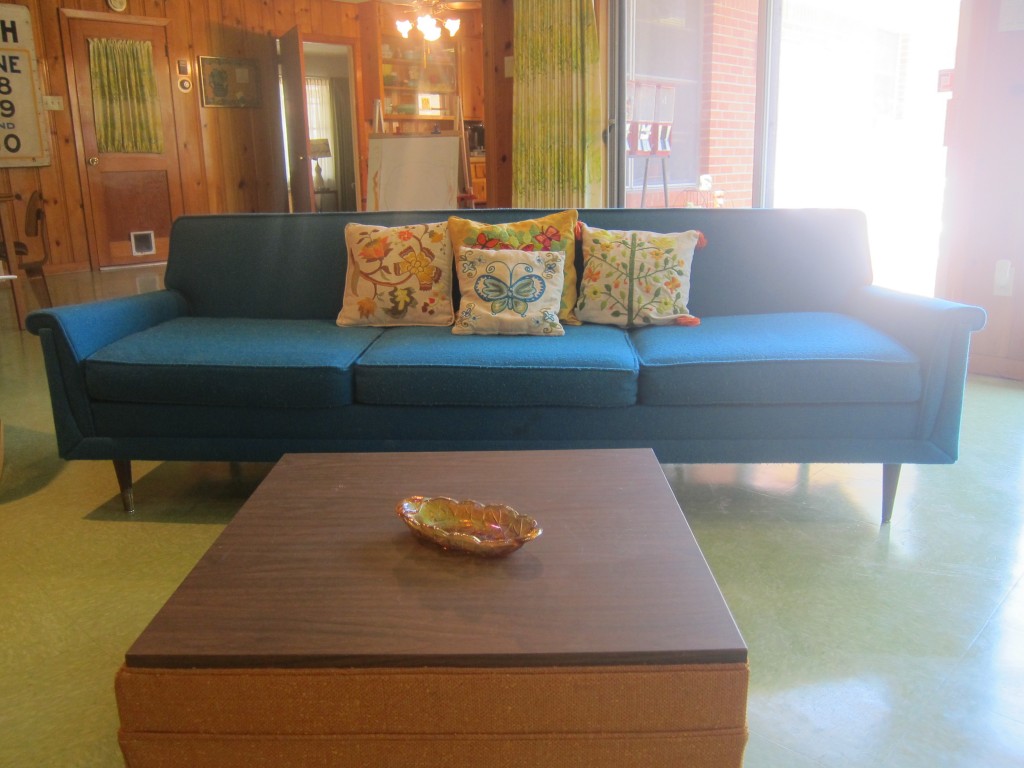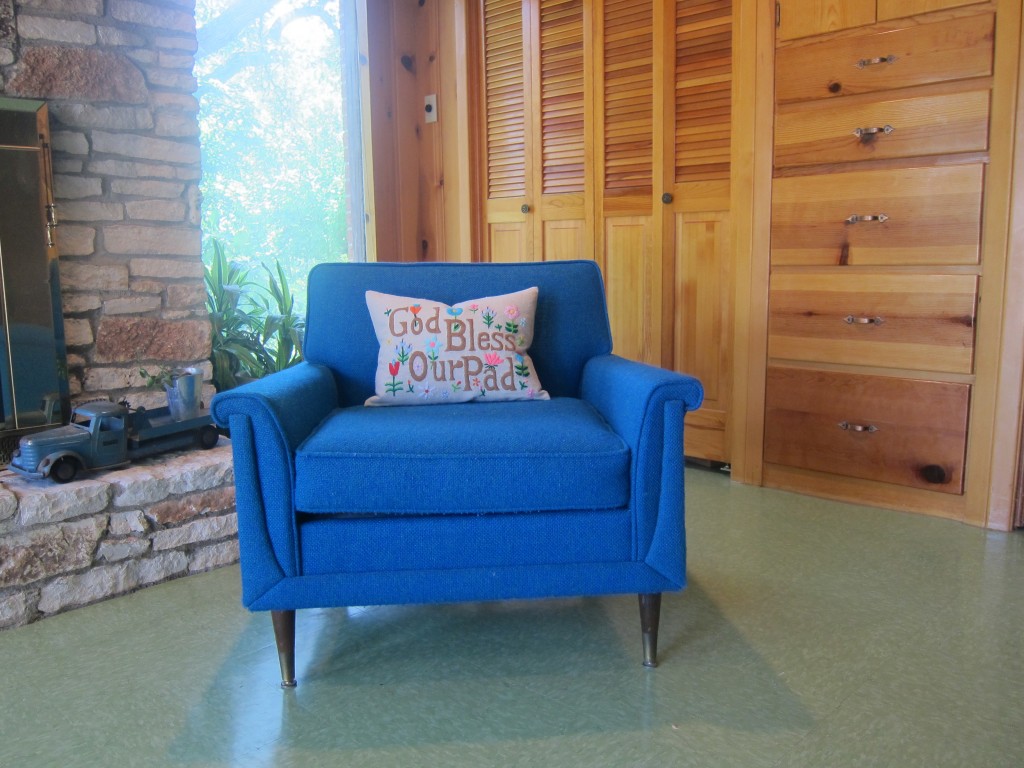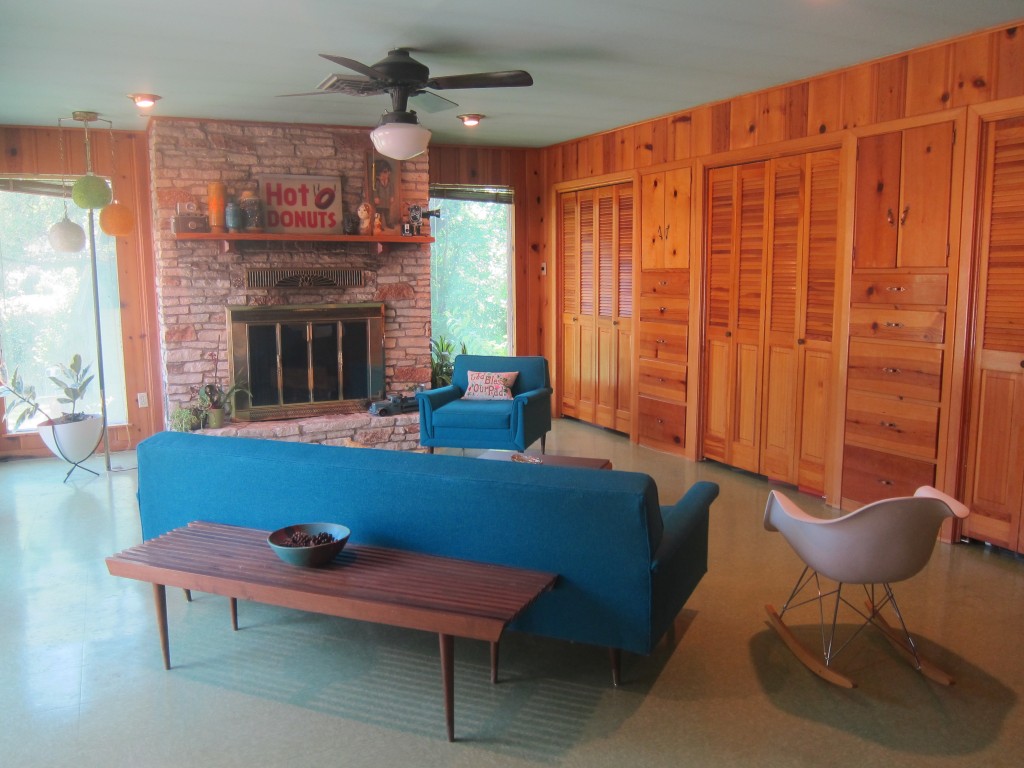 Again, I'm having trouble accurately photographing the color.  The last picture is the best representation of the true color.
Today I bought a cocktail ottoman off craigslist for the sake of comfort.  I am a girl that needs to have her feet up to be comfy!  It's big – about the size of our coffee table, and is perfect.  Or will be once I re-upholster it!  I'm also going to grab a couple side tables out of my backstock as placeholders until I find the perfect ones.  Another key to my comfort is a convenient place for my coffee or glass of wine and this couch doesn't have the wide, table-like arms of the IKEA couch!
So, what do we think – does the furniture look at home?