At a recent estate sale I scored the most adorable pair of enamel strawberry earrings with matching pin.  They are amazing.  But there was one major problem- they were clip on and KILLED my ears! I find that's the problem with all the cute vintage clip on earrings I have – I never wear them because they pinch my ears mercilessly and I can't stand them for more than a couple hours.  So I decided to play around and see if I couldn't convert my adorable strawberry earrings to a post back!  I was thrilled with the results and decided to replicate my process here so you too can convert your adorable vintage clip on earrings to post!
Here's what you need: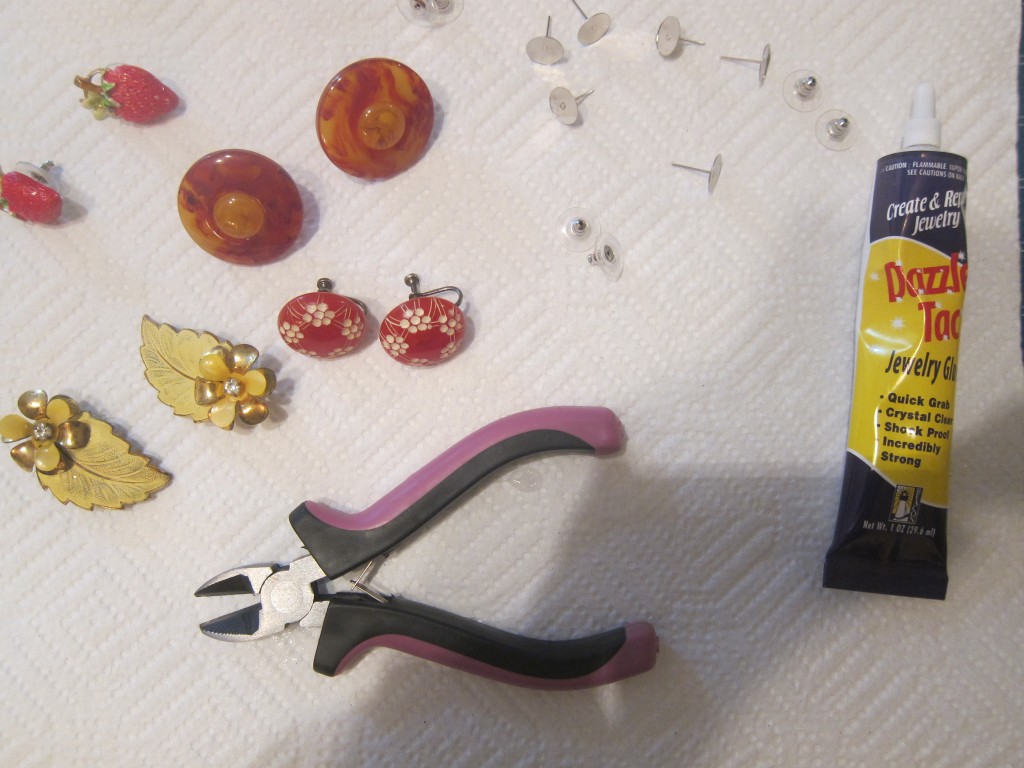 Earrings you want to convert
Jewelry glue
Wire cutters or metal snips
Posts and backs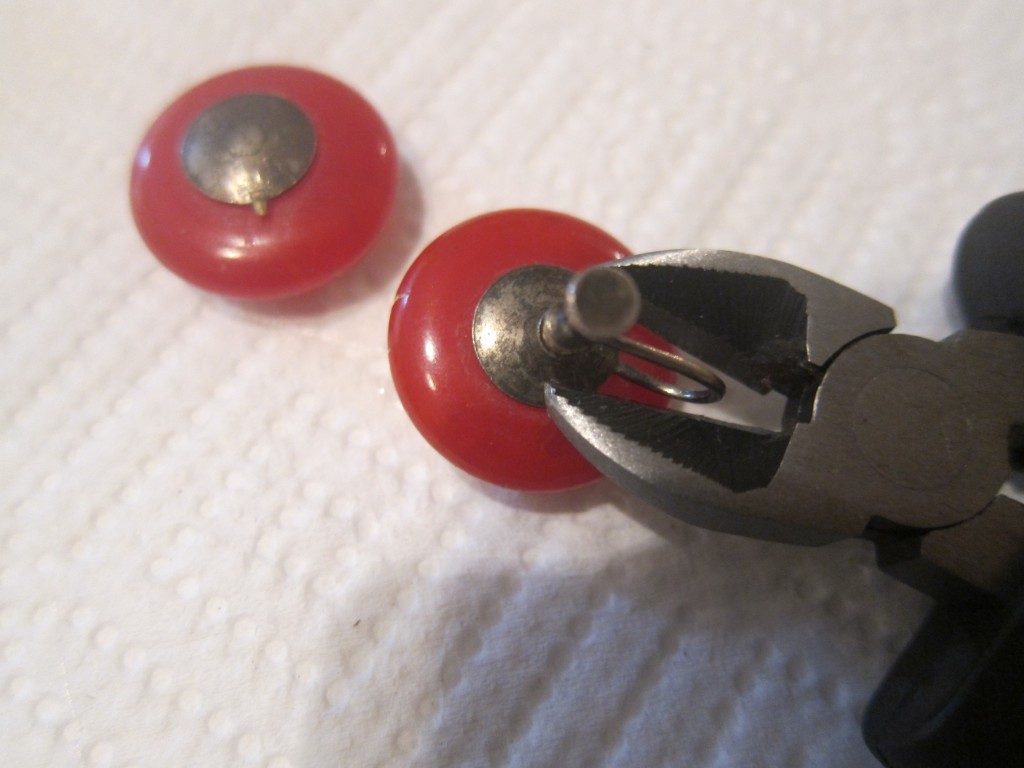 First, snip off the clip or screw on mechanism with your wire cutters or metal snips.  Be mindful that the metal you're snipping off doesn't fly up and take out your eye.  It can be a bit like a champagne cork.  An eye patch will totally overshadow your cute new earrings.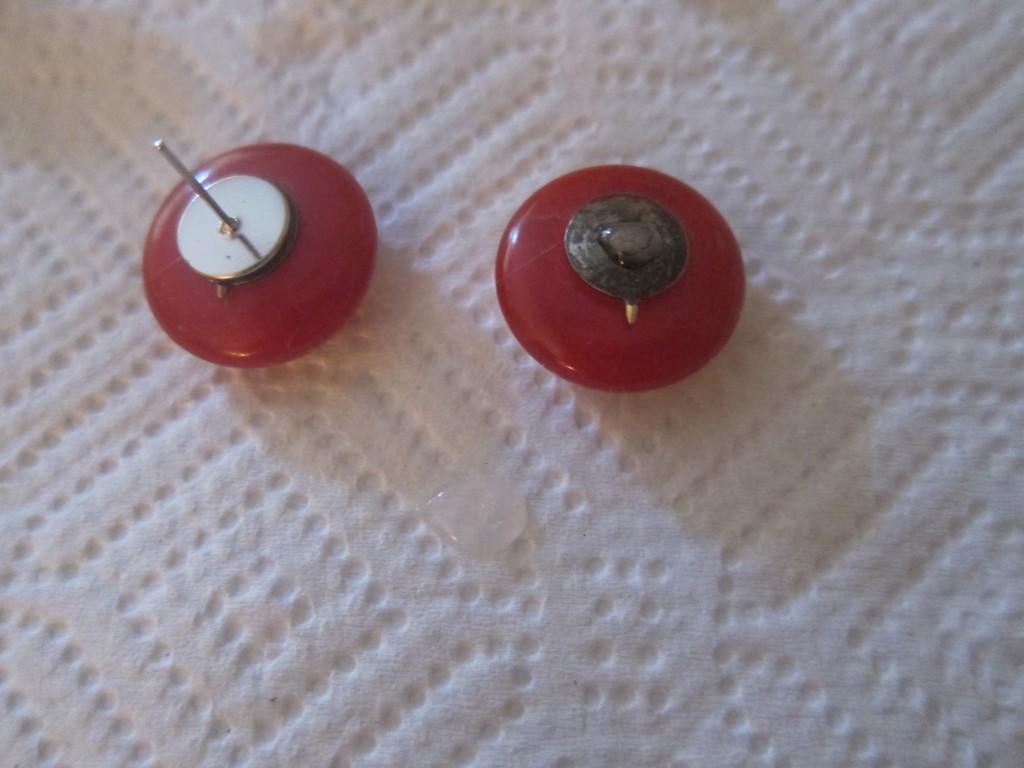 Next, use a small dot of jewelry glue on the back of the earring and gently set the post on the spot of glue.  You don't have to aggressively hold it there – the glue will keep in in place and will bond very securely after it cures (about 24 hours).  Also, please be sure to thoroughly cover your work surface.  You will be very sad if this jewelry glue gets on your furniture.  In fact, just use the ironing board like I did.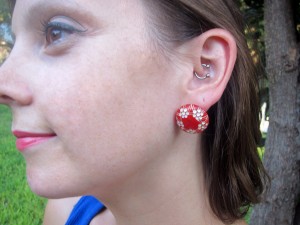 Ta-da!  Adorable bakelite earrings that thought they had seen their last wearing 50 years ago have been given new life!  Maybe everyone already knew how to do this, but I was really excited to figure it out and wanted to share it in case anyone else has a jewelry box full of cute clip on earrings that never get worn.