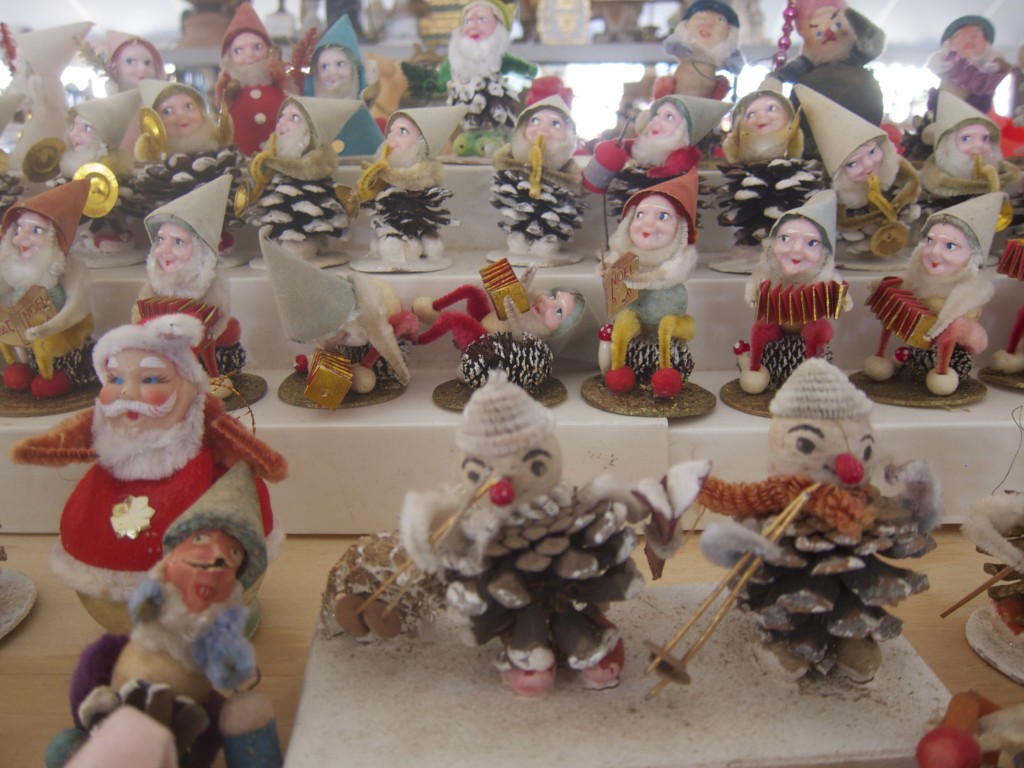 Oh Warrenton, how I love you!  (Even though you wear me down to raw nubs by about 2 pm!)  Day 2 was so full of eye candy I just had to share some with you before I get down to the things that came home with me.  Look at these Kitschmas pine cone elves!  Love!  This is one thing I love about Warrenton – anything you love, you can find it there in abundance. Like pine cone elves.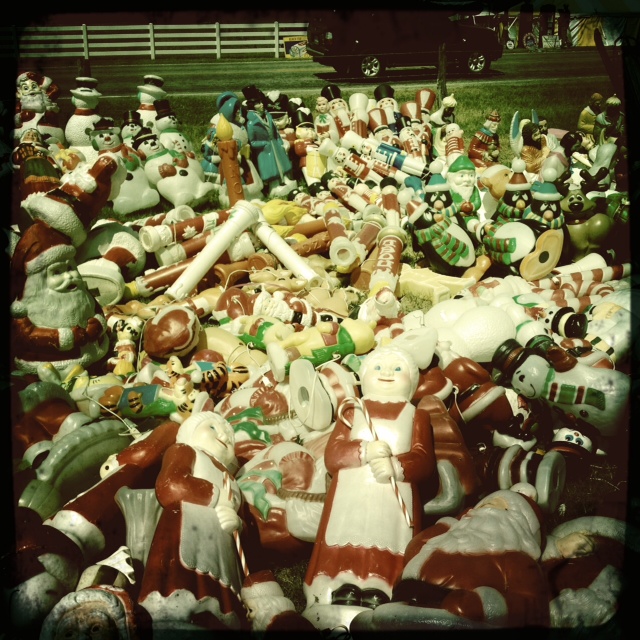 Or blow molds.
But there are also many many head-scratchers about. Like this poor Santa with smallpox, trapped in a house: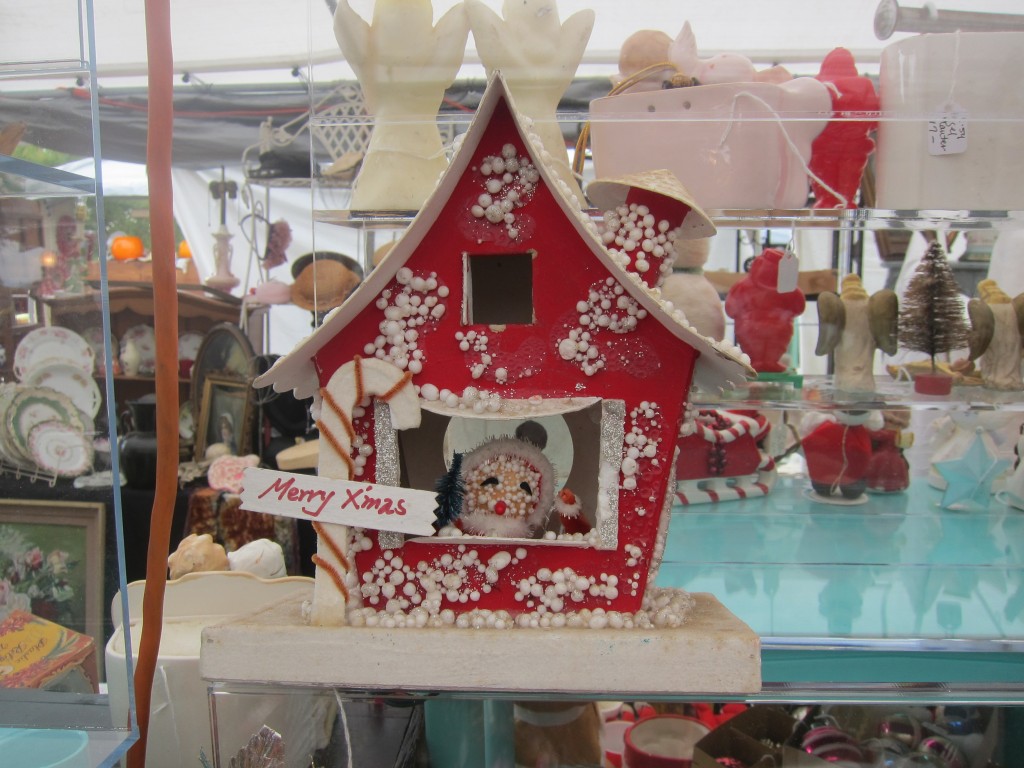 I just couldn't bring myself to ask about the price even for comic value.  It was just too disturbing.
But back to the eye candy!  Like Gulf gas pumps?  Take your pick!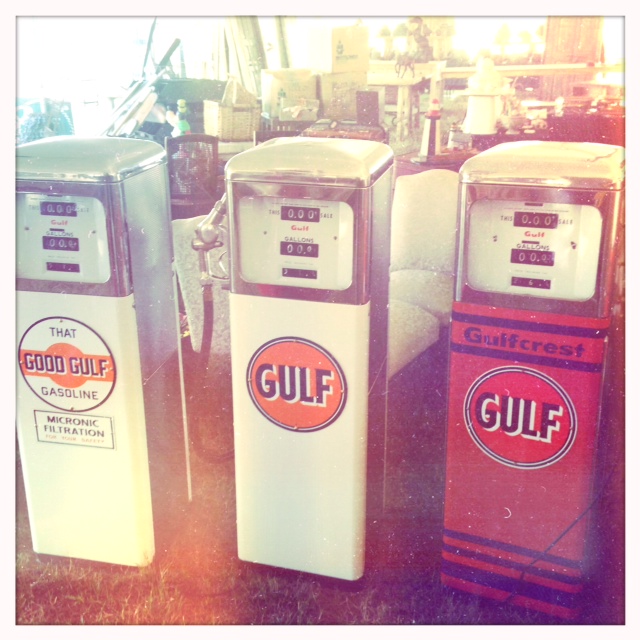 Been searching for hard to find vintage children's cowboy boots?  Look at all these dead stock Acme inlay boots!!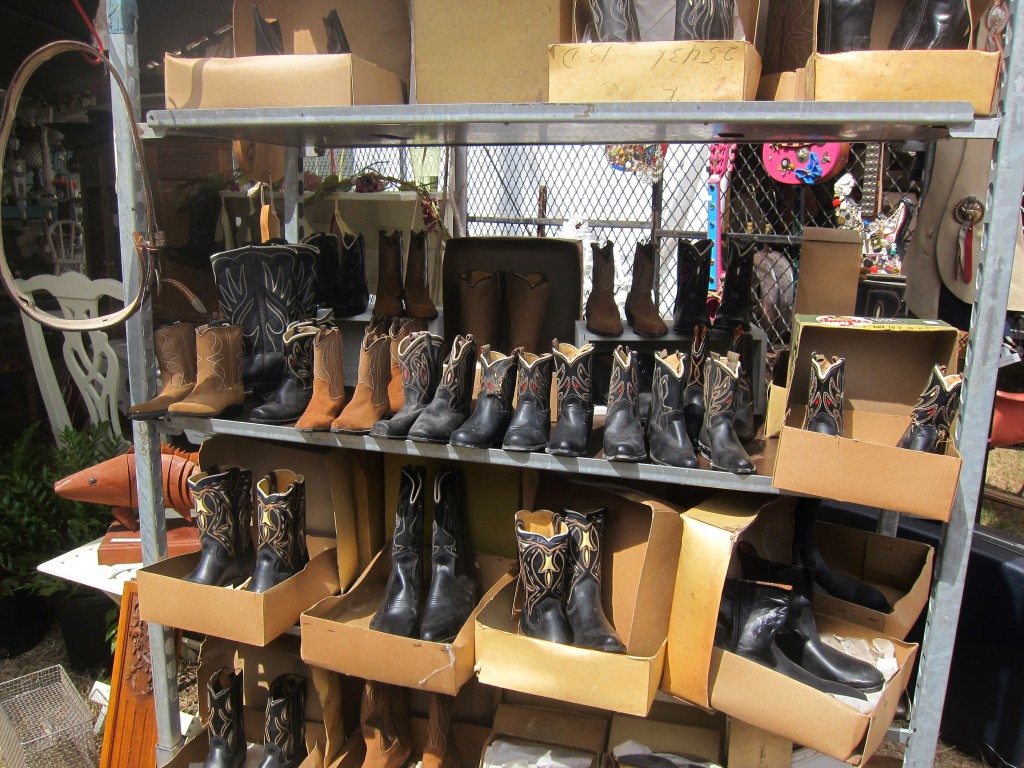 Yum.
Speaking of yum, I think this was safely the most delicious thing I have ever eaten: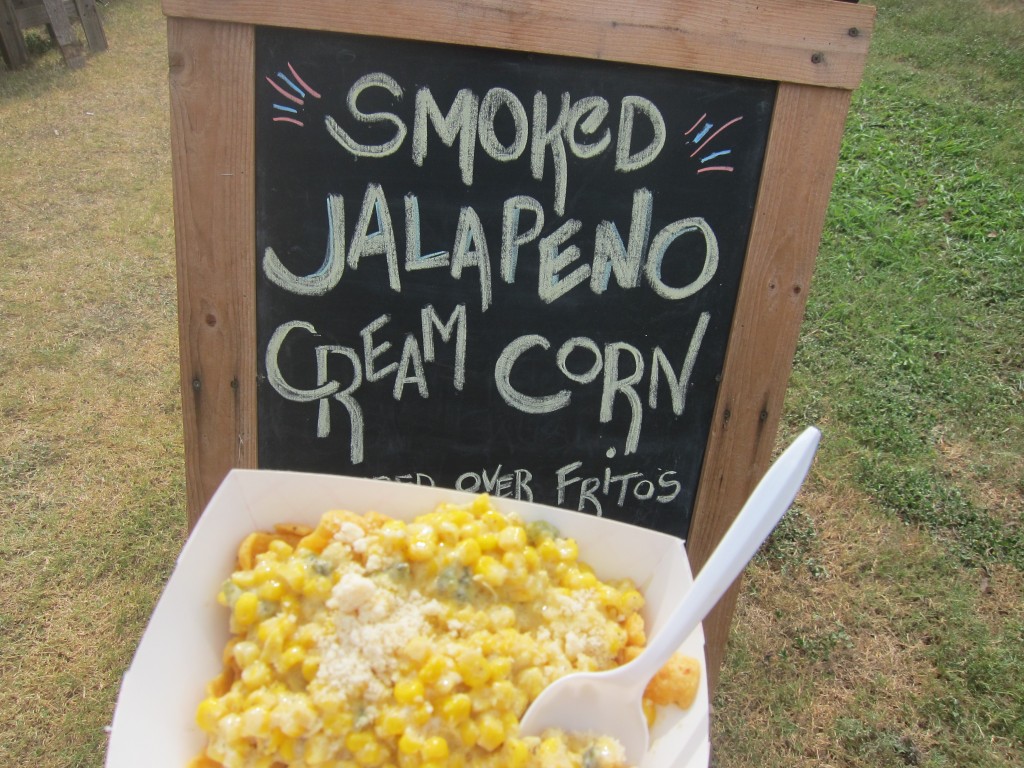 Yes, that says served over fritos.  It was insane.  I want to try to recreate this for Thanksgiving.  Watch out, family.
I'll be back soon to share what made it home with us!