I'm warning you now, friends.  I'm about to fall down the deep and colorful crewel rabbit hole, and I have every intention of taking you with me!  I find myself becoming more and more obsessed with it and have several projects lined up that I'm pretty excited about.
Today I want to show you the enviable crewel collection of reader Melinda!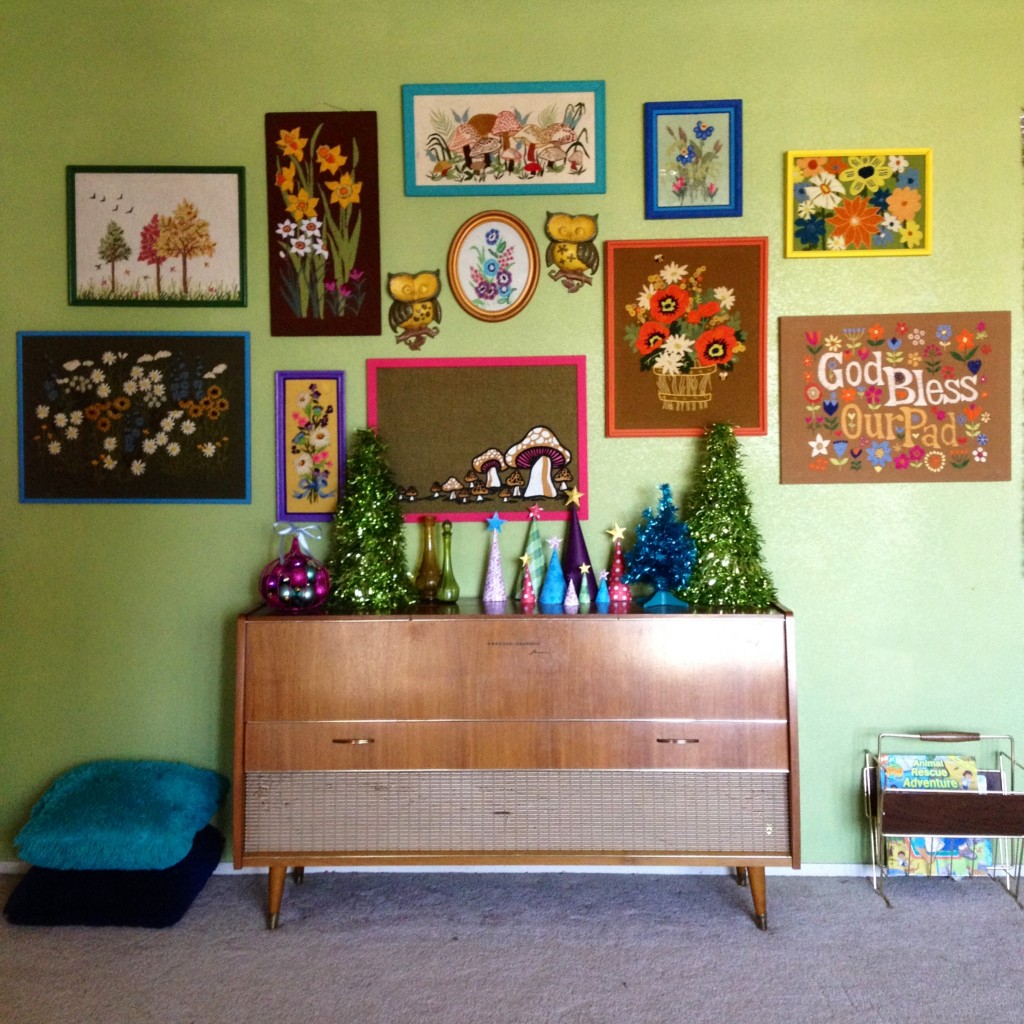 First of all, how much do we love how she painted the frames in bright colors?  Such a nice contrast to the muted colors of the burlap and linen the crewel is on.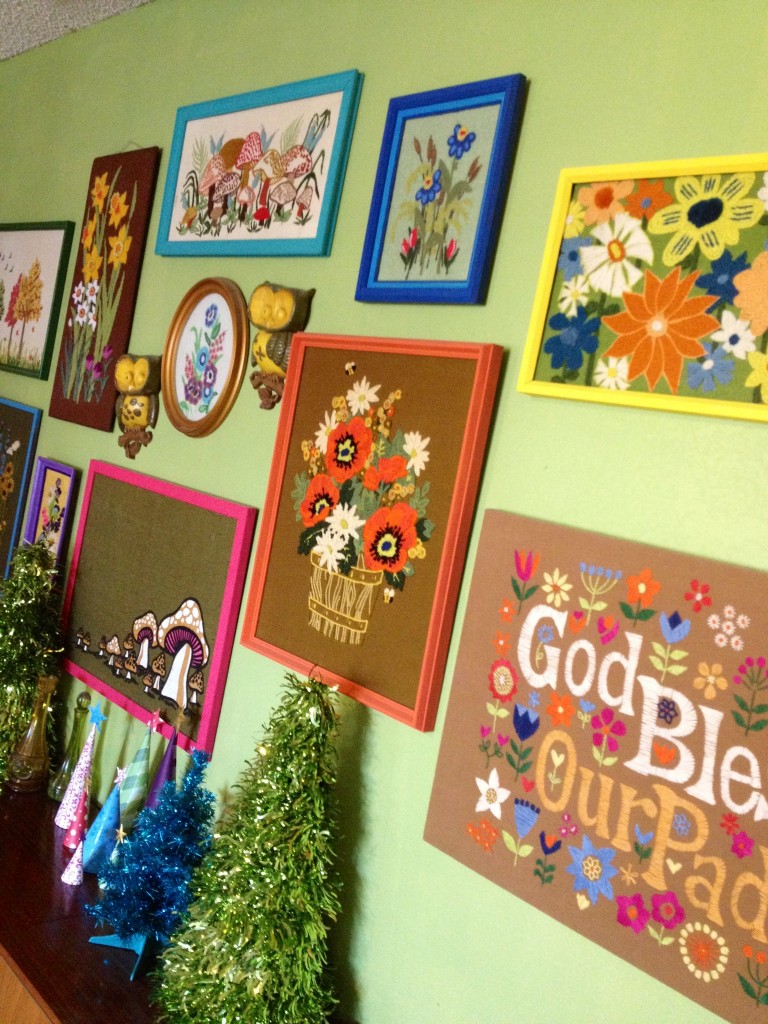 One of Melinda's big crewel goals is to find an original God Bless Our Pad.  This one is a screen print from Urban Outfitters.  You can hardly tell, right?  They did a nice job on it.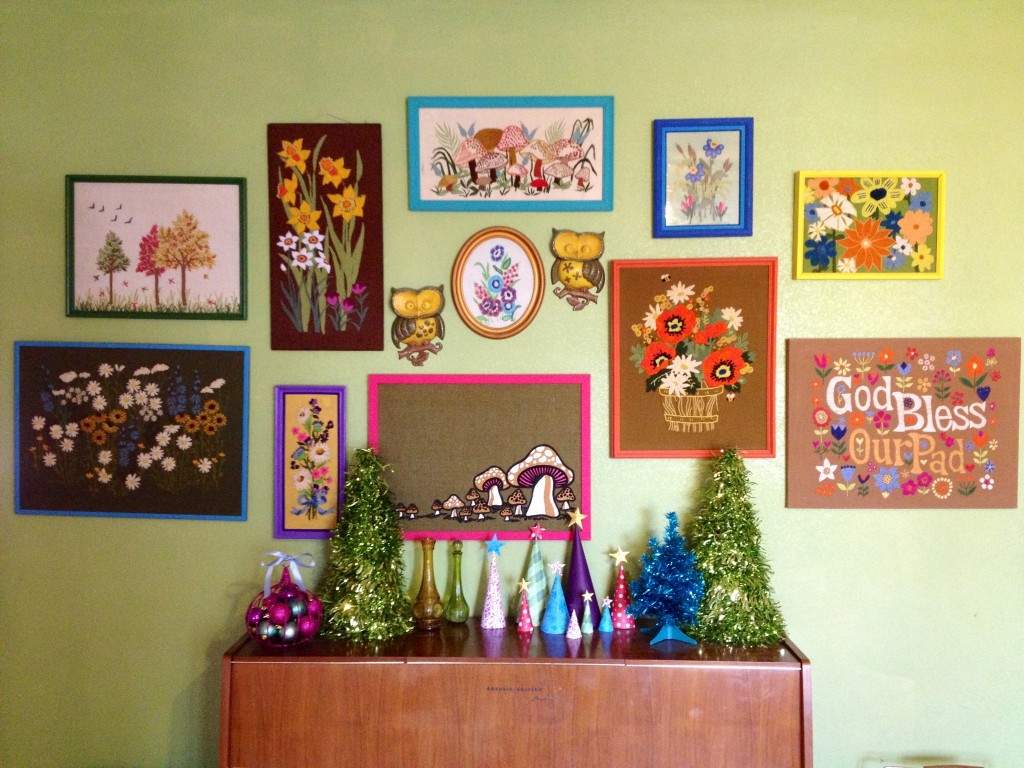 And how about those sweet mushrooms in the pink frame?  I can't decide If that one or the mushrooms in the turquoise frame is my favorite.  Or the trees and birds!  Yikes!  I love them all.
Melinda is also sitting on a Try A Little Kindness kit and we have plans to do a little stitch along.  Anyone else have one of these and want to join?  If you don't but want to, here is one for sale.  Seems expensive, but that's how much I paid for mine.
Melinda, thanks so much for sharing pictures of your great collection!  I'm inspired to rehang my pieces – yours are so artfully done!  I'm also tempted to go reclaim every piece of crewel I have hanging in my shop right now…