Melinda and I have finished our Try A Little Kindness crewels!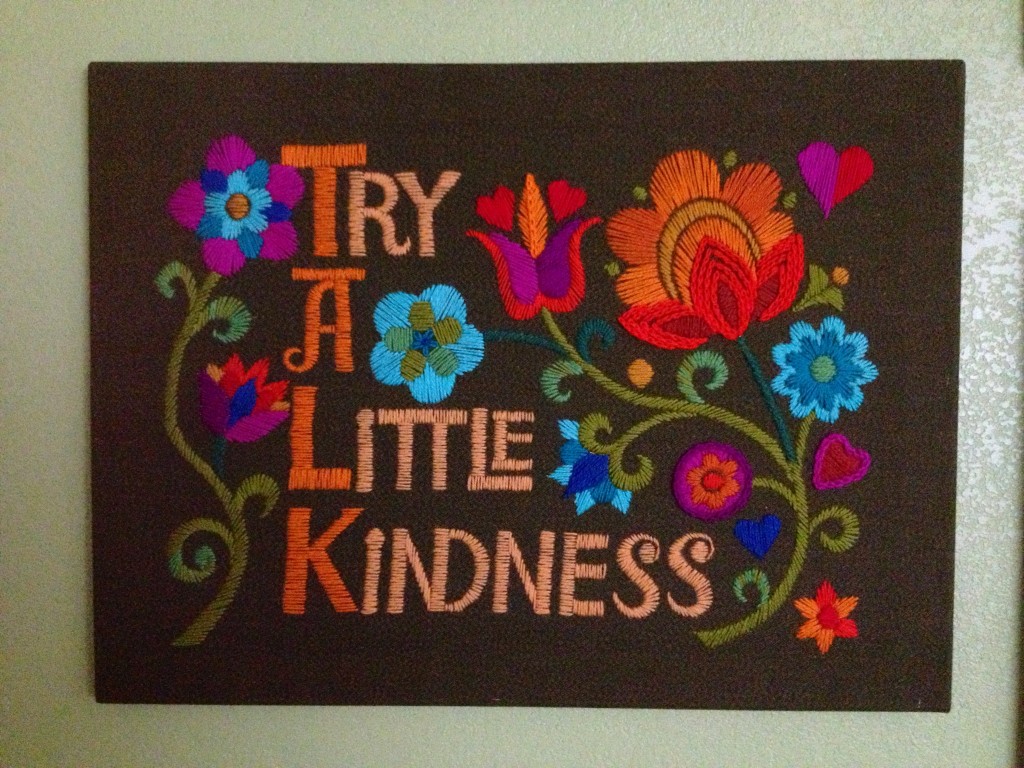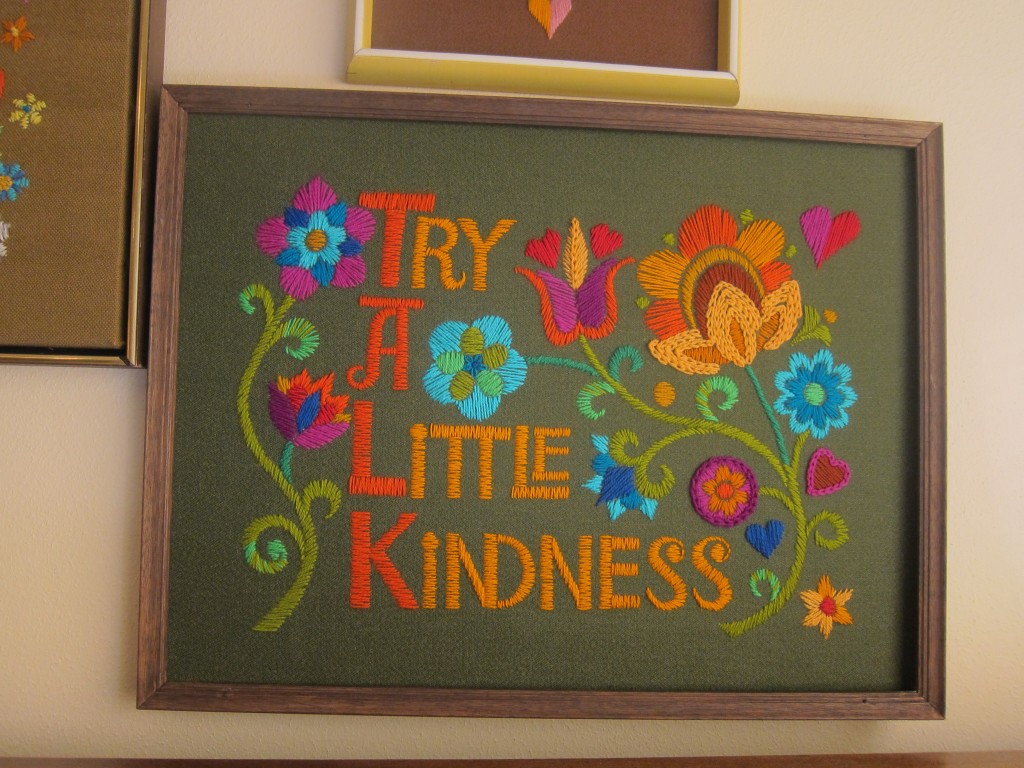 Looking at our finished pieces together like this, my color "mistakes" are pretty obvious, but I think they both look great!  I'm not upset that I messed up the colors, but I like the colors as called for in Melinda's as well.
I just need to nail my frame on there and it's all done!
Here's Melinda's added to her perfectly balanced and staged collection: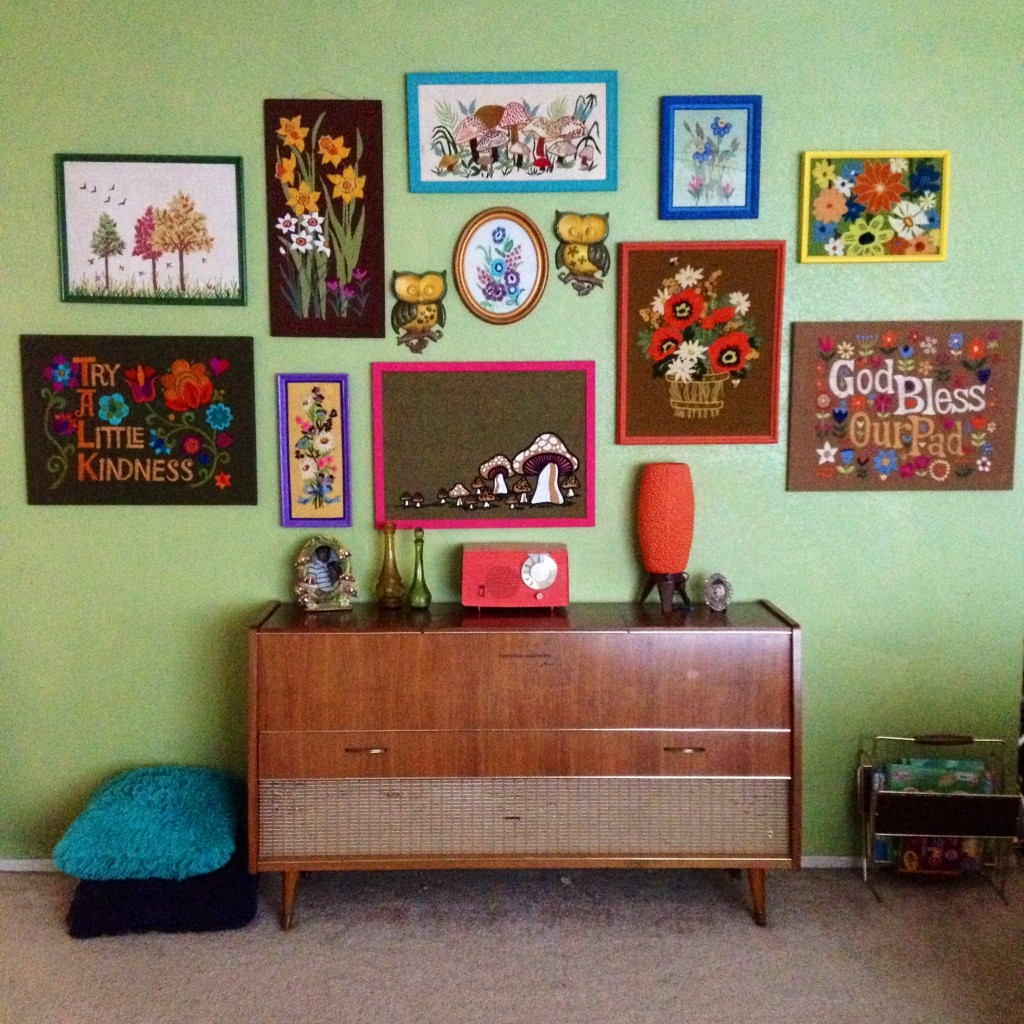 And here's mine slapped up on my wall with the others, not staged or spaced or anything, with no thought to balance or design.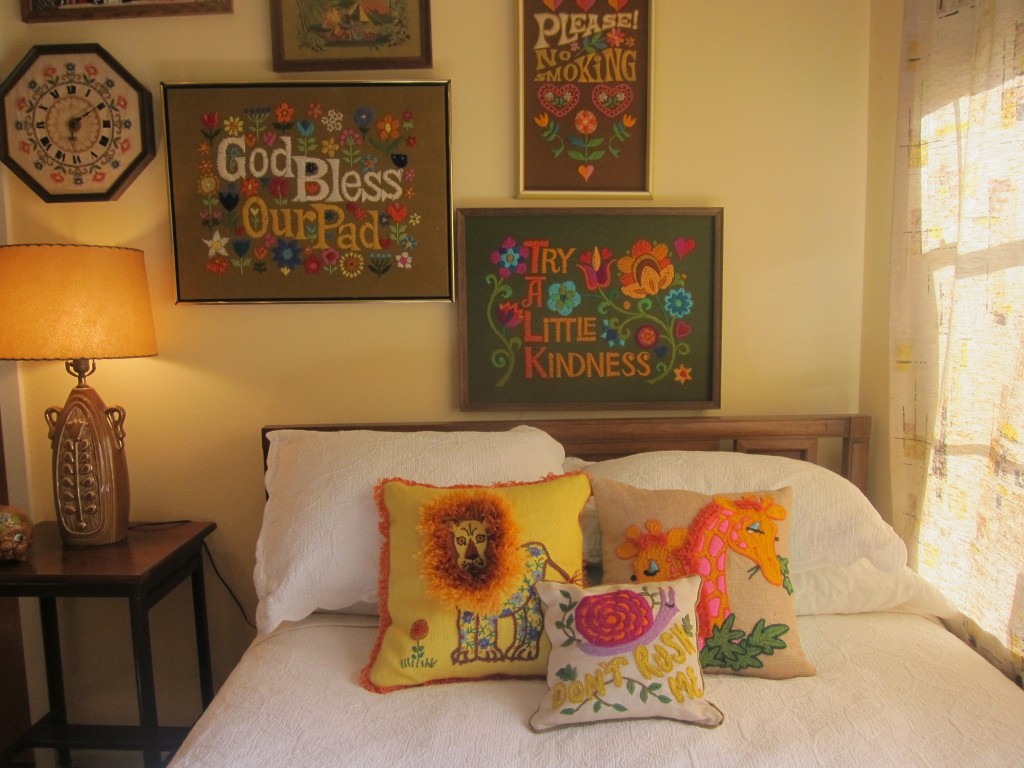 I need to work on making this wall look better, but I've got something in the works that needs to be added first.  I'm currently working on my first, original crewel design!  I can't wait to show it to you – I'm super excited about it!  I actually have several in the works and I'm thinking about making kits available for sale if people like them.   Maybe you can help me with a little market research.  How much would you pay for a crewel kit for a wall hanging the size of the Try A Little Kindness or God Bless Our Pad one?  How much would you pay for a pillow kit?  The style will be similar to the things you see in this last picture here.  Thanks friends!