Ok fellow crewel lovers.  Be prepared as I am about to break the internet with the awesomeness of the following photo: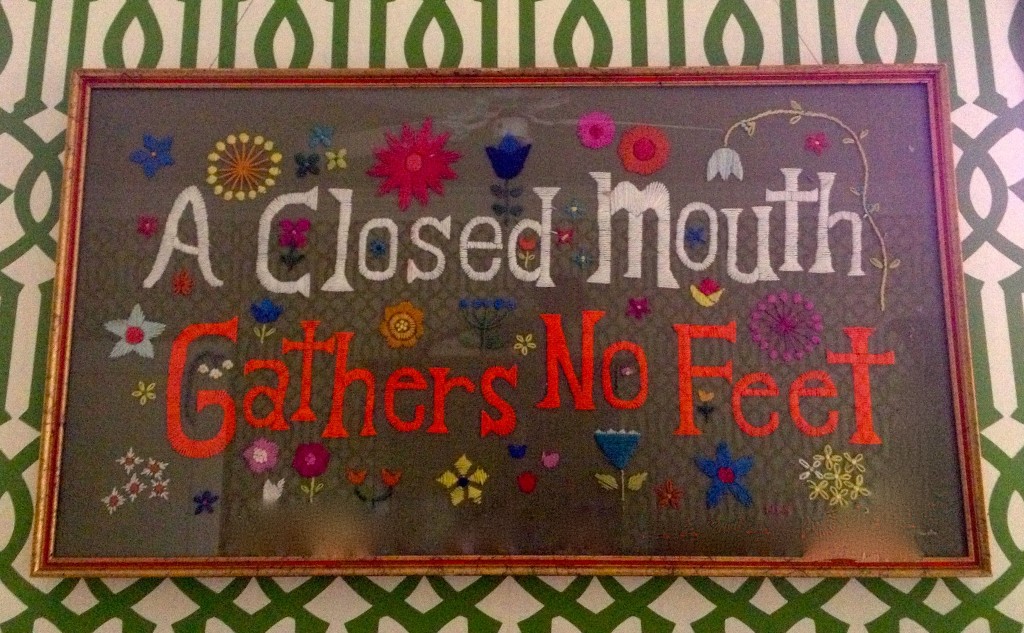 GAH!!!  My friend Bobby found this at an estate sale several years ago and thought I'd appreciate seeing it.  Is it not the most incredible piece of crewel work ever??  He also has God Bless Our Pad but we both agree this one wins hands down.   I love it so much.
If you have a piece you think beats this one send it to me!