I've been hankerin' for some cute sundresses this summer, but not the tight waisted 50s dresses my closet is full of.  I've been wanting 70s and 80s breezy, colorful sundresses.  I have a few now and I've been wearing them out!  I've had this pattern in my stash for quite some time and finally decided I'd give it a whirl: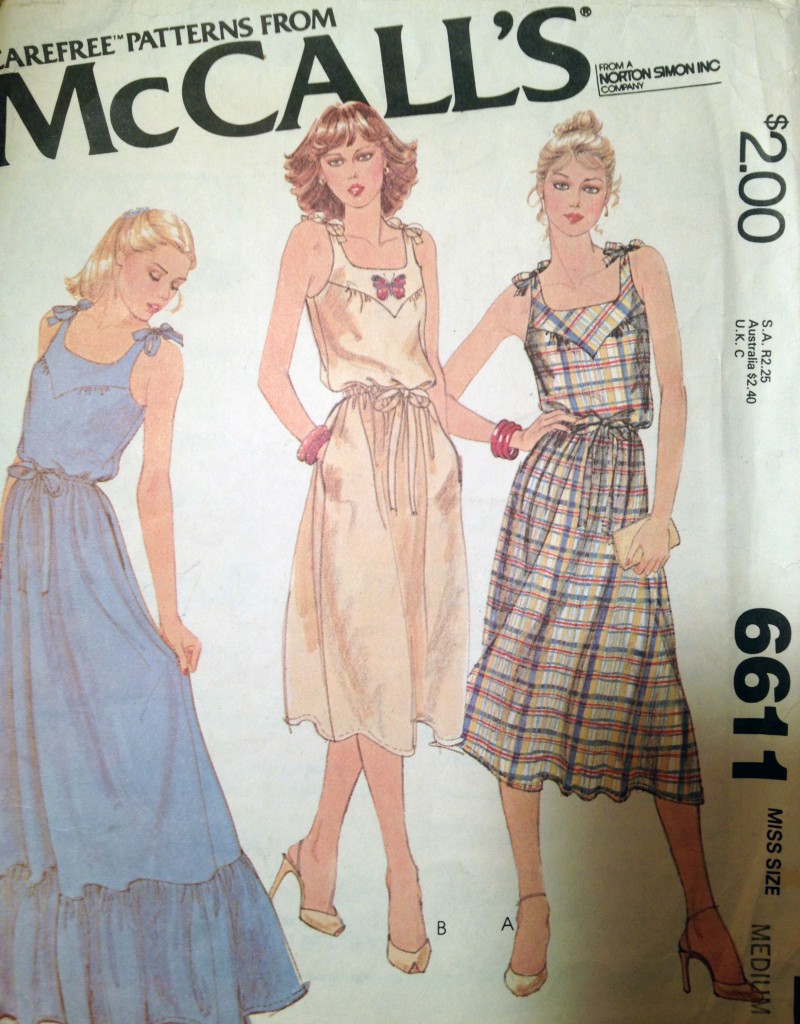 I decided to try it with a cute ikat fabric.  The fabric I chose worked out great – it has a wonderful drape and is light without being sheer.
The dress is not what I would deem a total success, however.  First of all, why can't my finished products ever look like the cartoon models on the envelope??  I like it much better when they have photos of real people wearing the project, but vintage patterns never do.  Anyhoo, mine turned out WAY too big and baggy – not at all flattering like it is in the picture, of course.  I took the bodice in an inch and a half on each side and that helped a lot.  Still, it's not something I'll wear if I'm trying to look nice.  I think it makes me look heavier than I am.  Ok, enough stalling – here it is.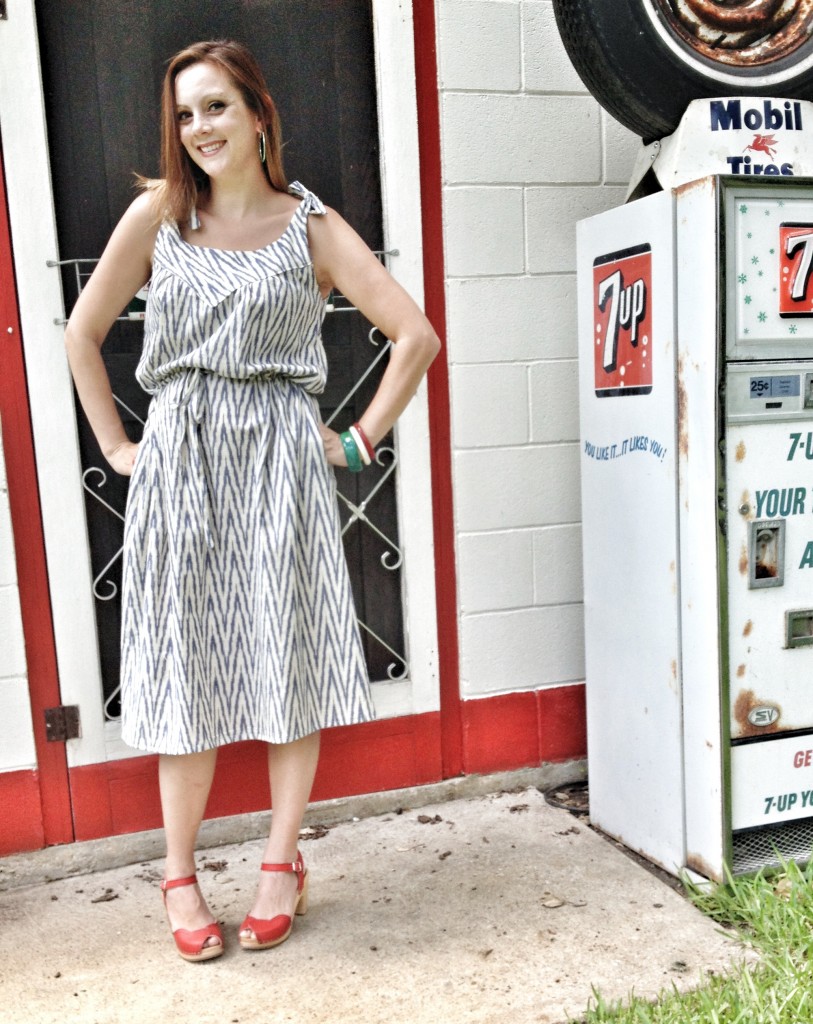 The bows on the shoulders look and feel a bit bulky for my taste as well.  But it sure is comfy!  It will be great for errands or gardening or loafing.
Next up – I need to take a class on how to custom fit patterns to your own body so I stop investing so much time in clothes that don't fit right!