I know it's been pretty quiet around the old blog lately, but things have been nuts at Casa Crafter!   Sadly the vintage store I had been renting space in is closing, so I decided with Little Betty heading off to preschool this year that it was time for me to go back to school too.  I am now once again a Special Education teacher!  So, I have been up to my eyeballs with trainings, getting my classroom ready, and adjusting to my radically different lifestyle, which is why I haven't been blogging.  But that doesn't mean my crafty mojo has petered out!  I've actually been quite busy.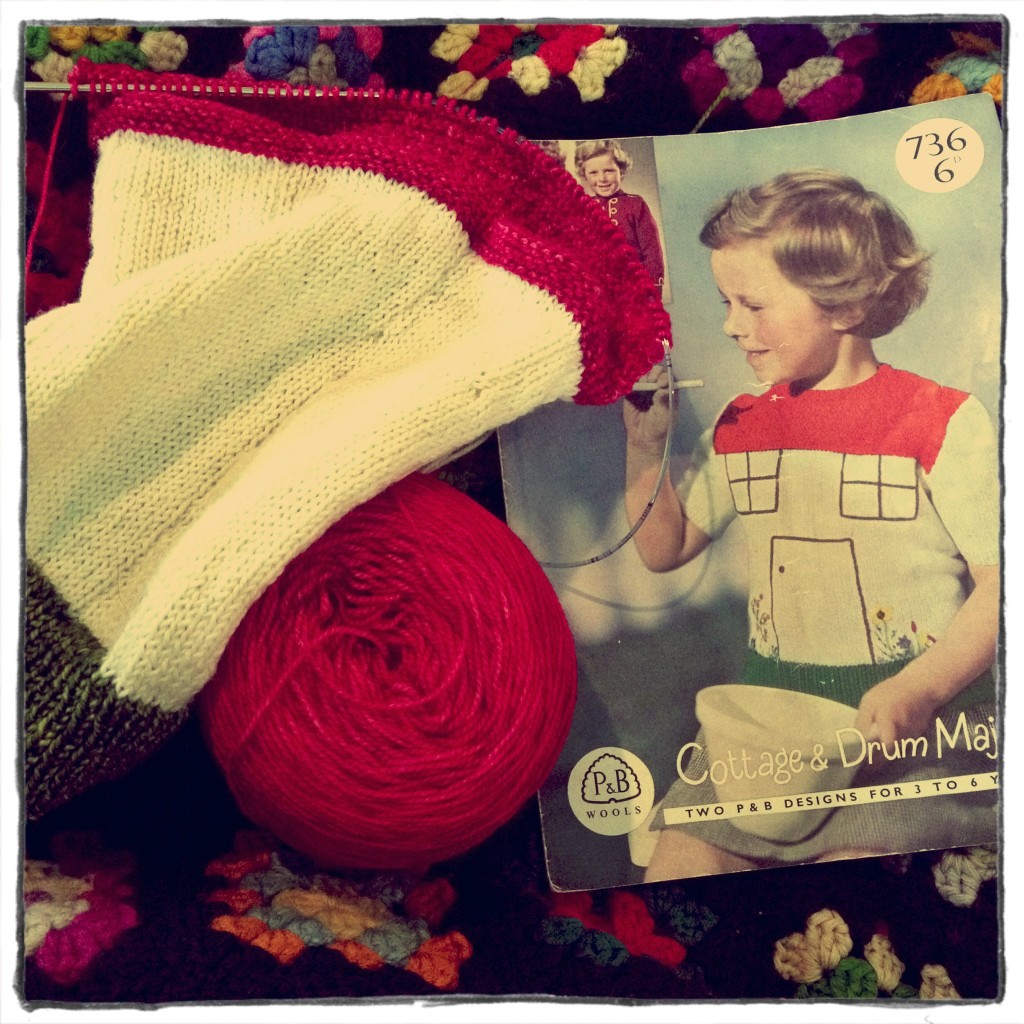 I've been working on what is maybe the most adorable sweater ever for Little Betty.
I've also been planning out her Halloween costume.  She wants to be Rosy Bumps N Bruises from Lalaloopsy: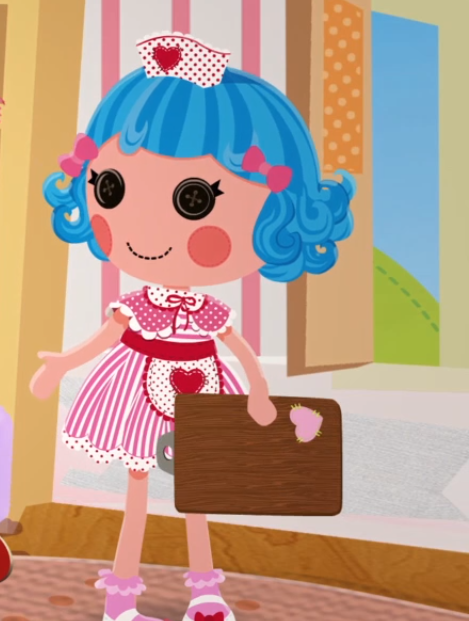 Now just because Little Betty wants to be a mass market character does not mean that your old pal Betty is going to forget about her vow to always make Little Betty's Halloween costume, of course.  (Although I will probably buy a wig – don't judge.)  Anyhoo – I think I've found a pattern that will serve as a basis quite nicely!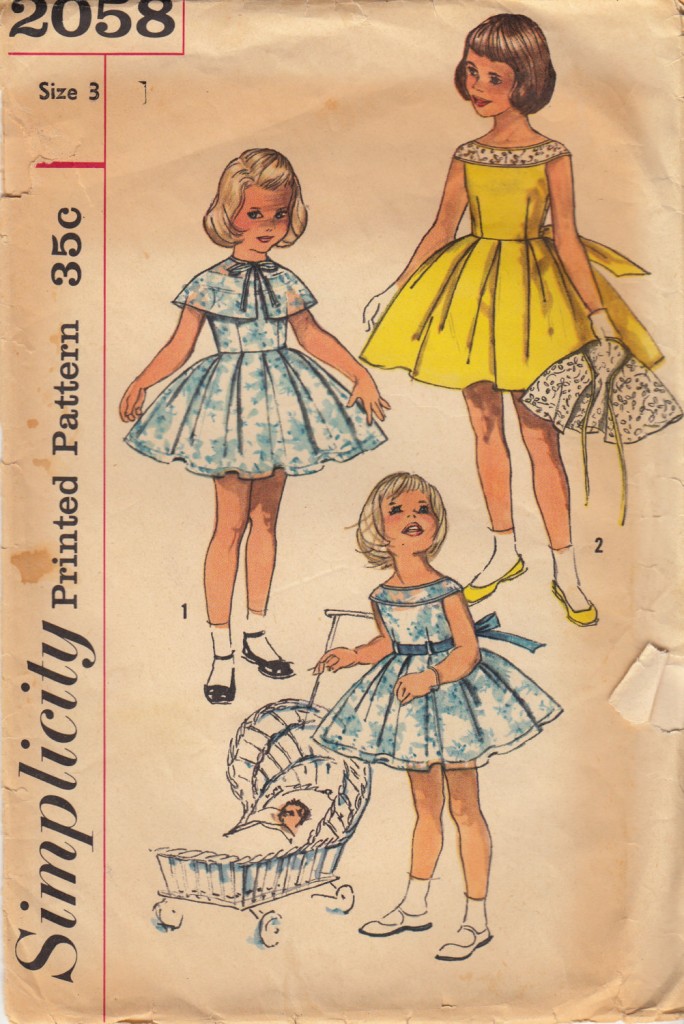 All I'll need to add is a crinoline, apron and nurse's hat to view one and I should have a pretty adorable costume for my little lady!  I'm actually pretty excited about it!
I've been plotting away on Christmas presents to make, too.  I will tell you that I want to venture into new territory and I'm not at all sure I can pull it off, but I promise to keep you updated, good or bad.