It's that time of year again… when your old pal Betty's head begins to build up pressure at an alarming rate with a ridiculous queue of crafty goals for the holidays, until it inevitably explodes in a shower of bakelite buttons, miniature fawns, and knee hugging elves.  Of course, this year is no exception.  The holiday season craft extravaganza kick off, as always, is Little Betty's Halloween costume.
Let's review, shall we?
Little Betty's first Halloween costume was the only one I didn't make.  I found this totally adorbs ladybug costume and couldn't pass it up.  Cute, no?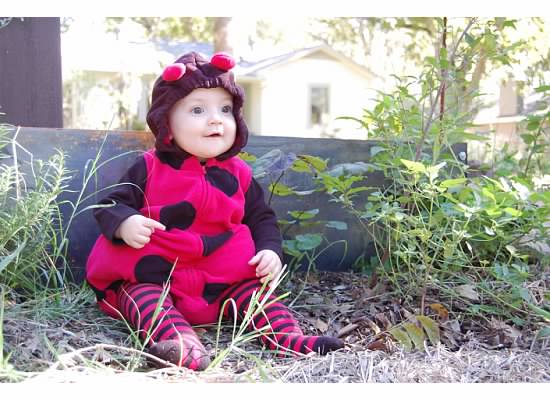 The next year, however, it was on.  I wanted to capitalize on the very rare couple of years where I got to pick her costume entirely.  What would be super cute that she would never allow me to dress her as when she can express an opinion?  Why, a tiny lady gnome of course!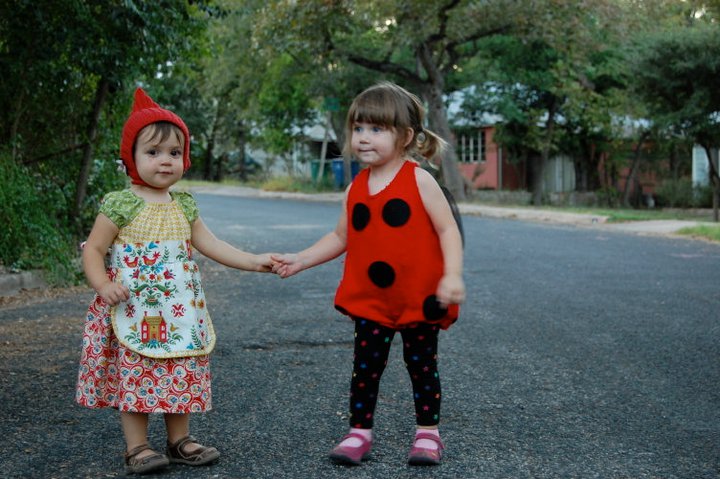 Here she is with her little bestie.  I made the hat and the dress.  I am 1000% in love with the vintage fabric I used for the apron.
The following year I found such a precious 1950s pattern for a cowgirl outfit that I couldn't resist.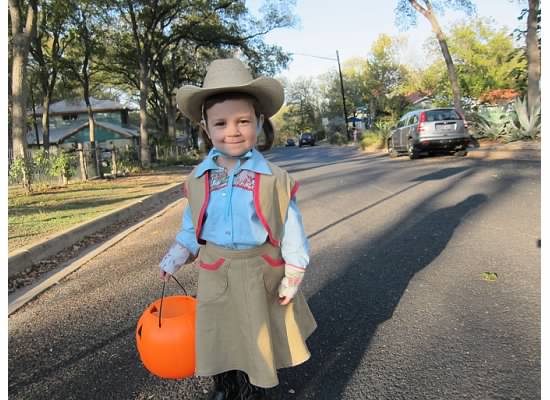 And now I can tell you from experience that sewing a tiny pearl snap western shirt is no laughing matter.  But the end result was so worth it!  I used the most incredible pink western print barkcloth for the yoke and cuffs.
Last year was the first year Little Betty decided what she wanted to be.  I was bracing for the inevitable princess, but thank Jeebus she decided she wanted to be a purple unicorn. 1980's vintage pattern to the rescue!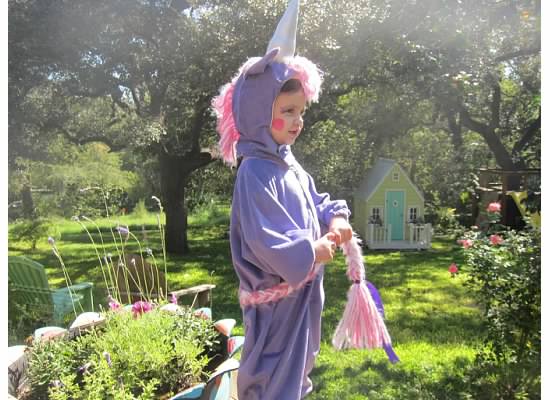 But this year I was not so lucky.  As you may remember from my last post, Little Betty wanted to be Rosie Bumps N Bruises from Lalaloopsy.  Hey, at least I dodged the princess bullet for another year, right?
This: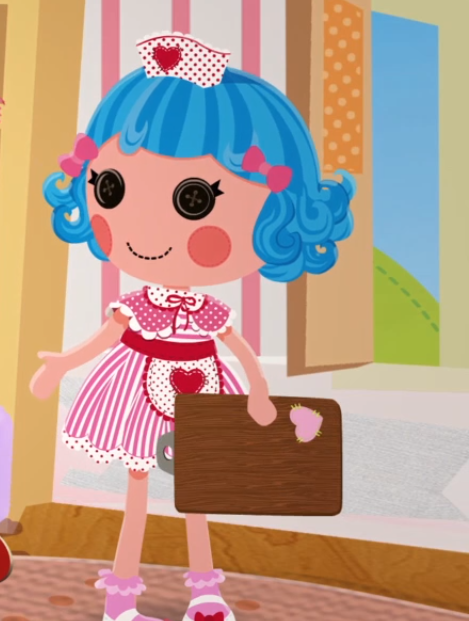 Plus this: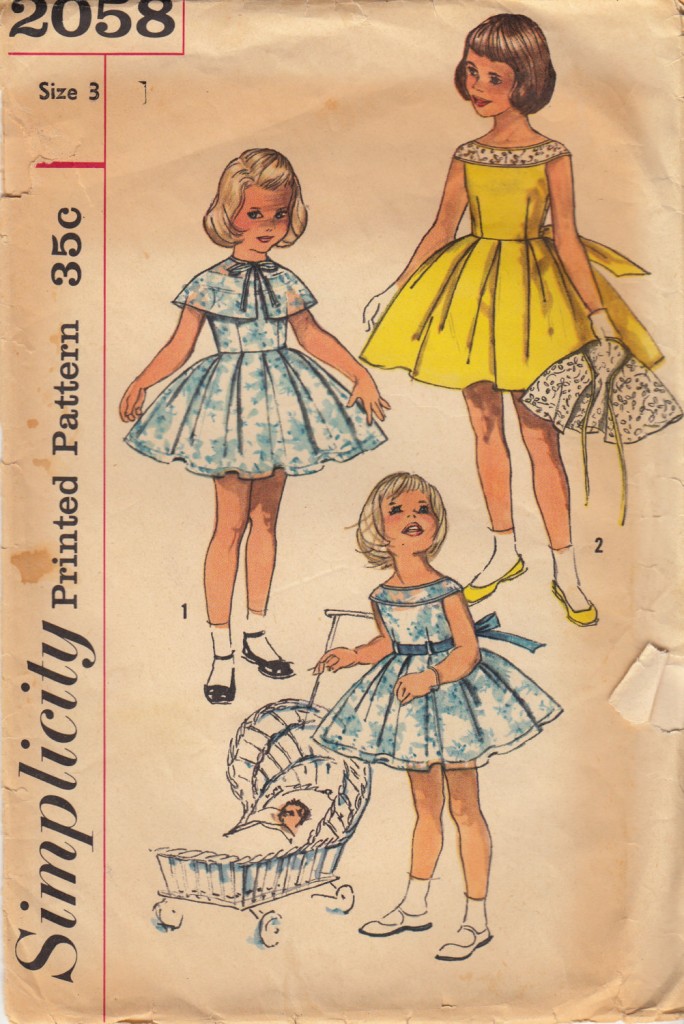 Equals this!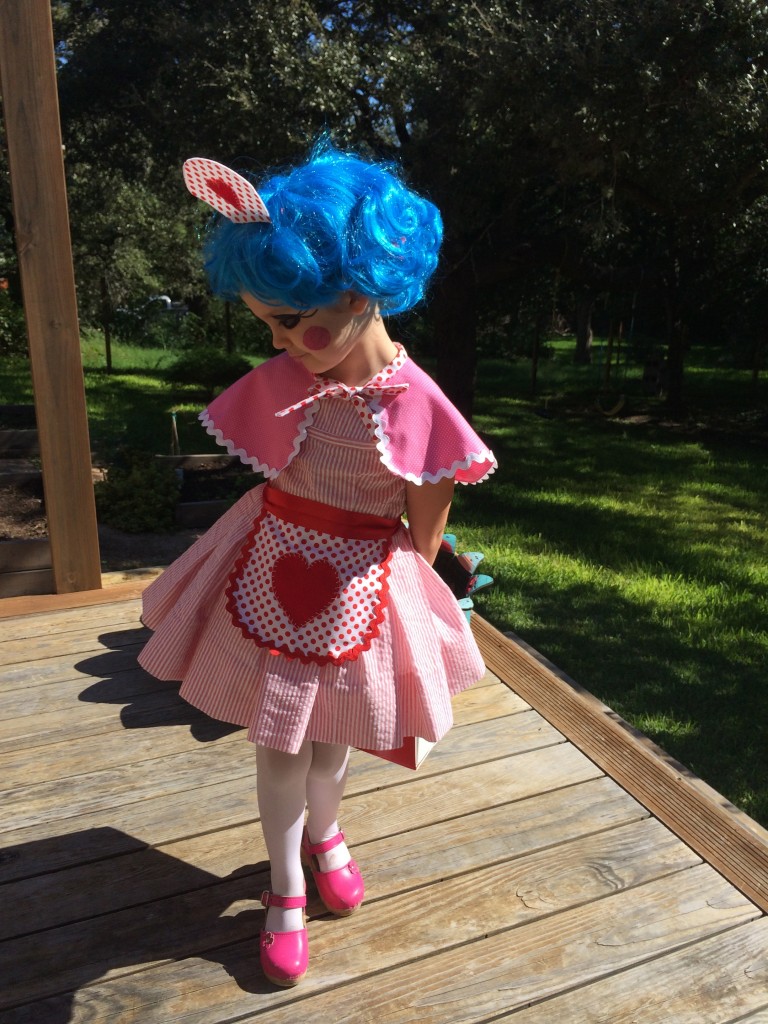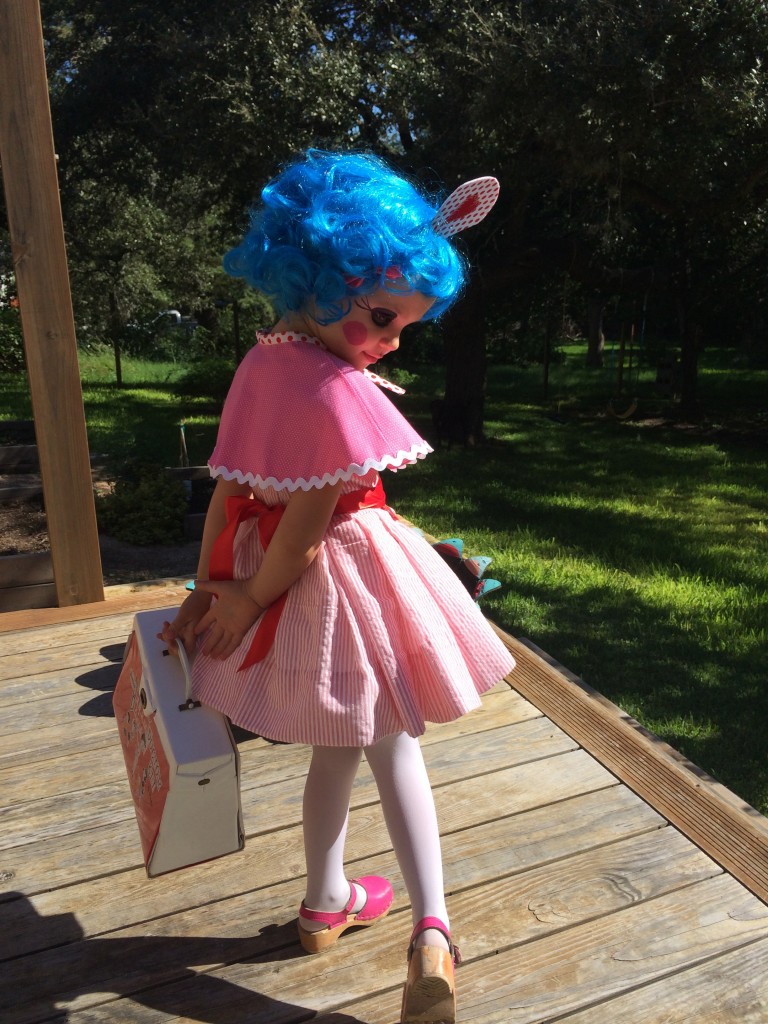 And here she is with her little bestie again:
The resulting little dress is so great that I kinda want her to wear it all the time.  I love the little vintage buttons I used for the back: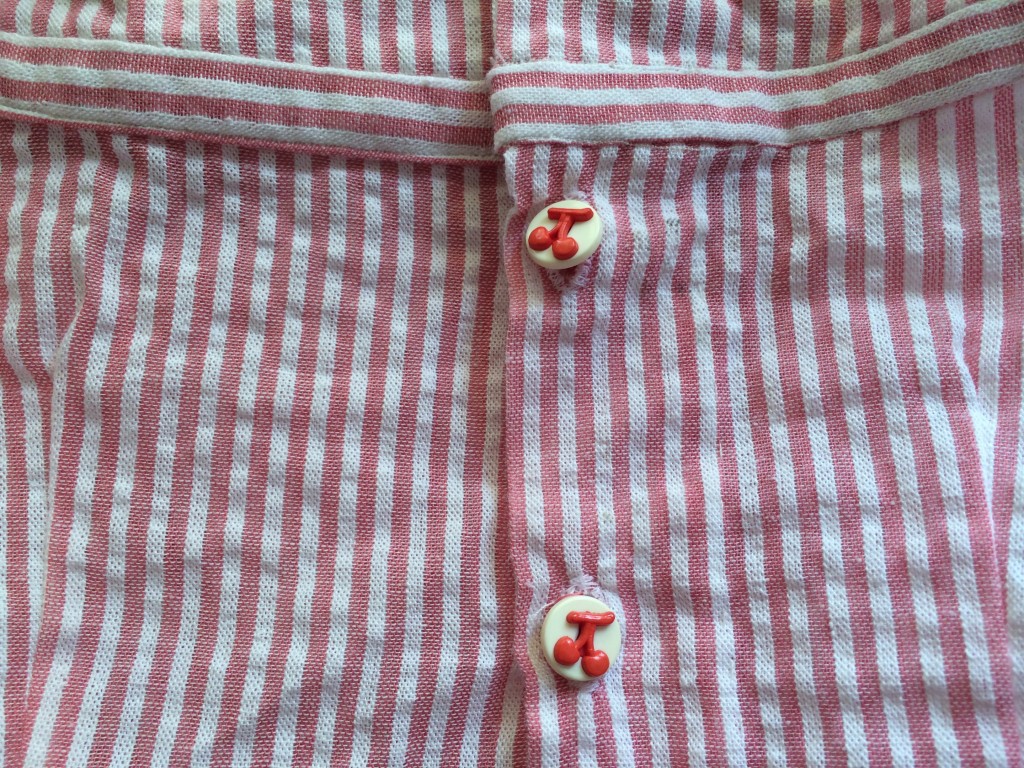 I used a pink and white seersucker and it really is just the cutest thing ever.  Of course, Little Betty much preferred the cheap satin costume that came with the wig and I had to do some serious negotiating to get her to wear the one I made.  The mister had to gently remind me that she is 4 and not purposely trying to wound me to my very core.
And now on to Kitschmas crafts!  My head is swimming, y'all.  I have a LOT of crafty endeavors lined up…