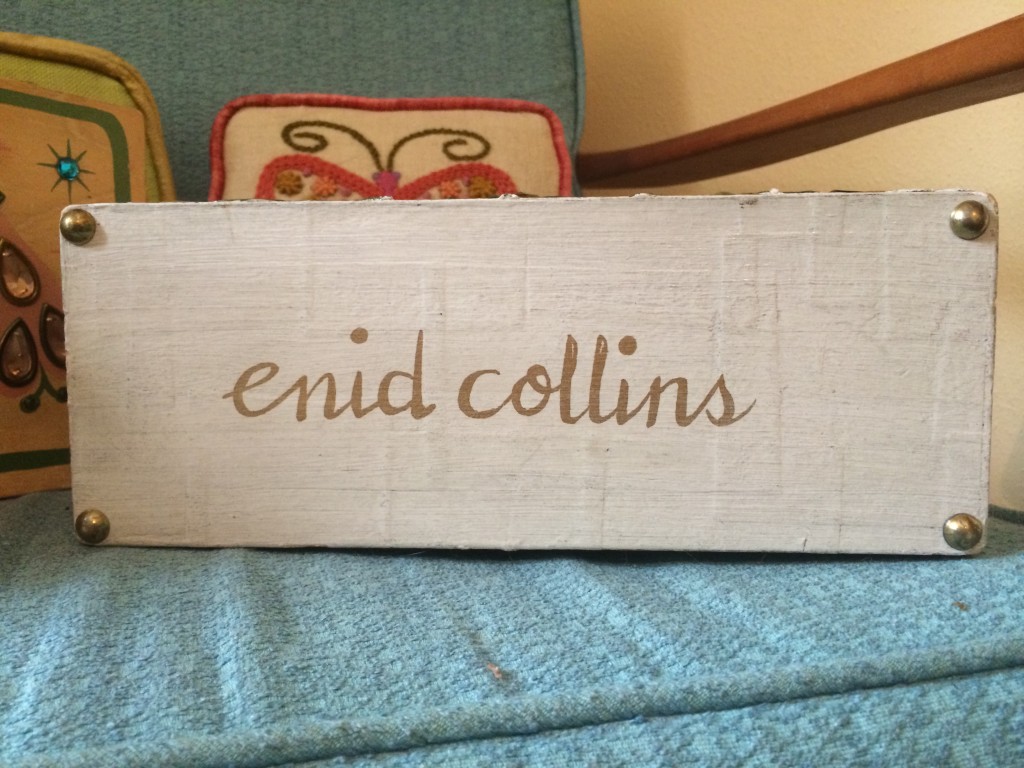 Enid must be smiling down on me lately because I've run into some great stuff lately!  First, I found 2 really great Enids while on vacation in Florida last week.  In case you didn't know, Florida is a GREAT place for thrifting and antiquing.  I wish I could say I thrifted these beauties, but I wasn't that lucky.  They were both antique store finds, but still very decent prices.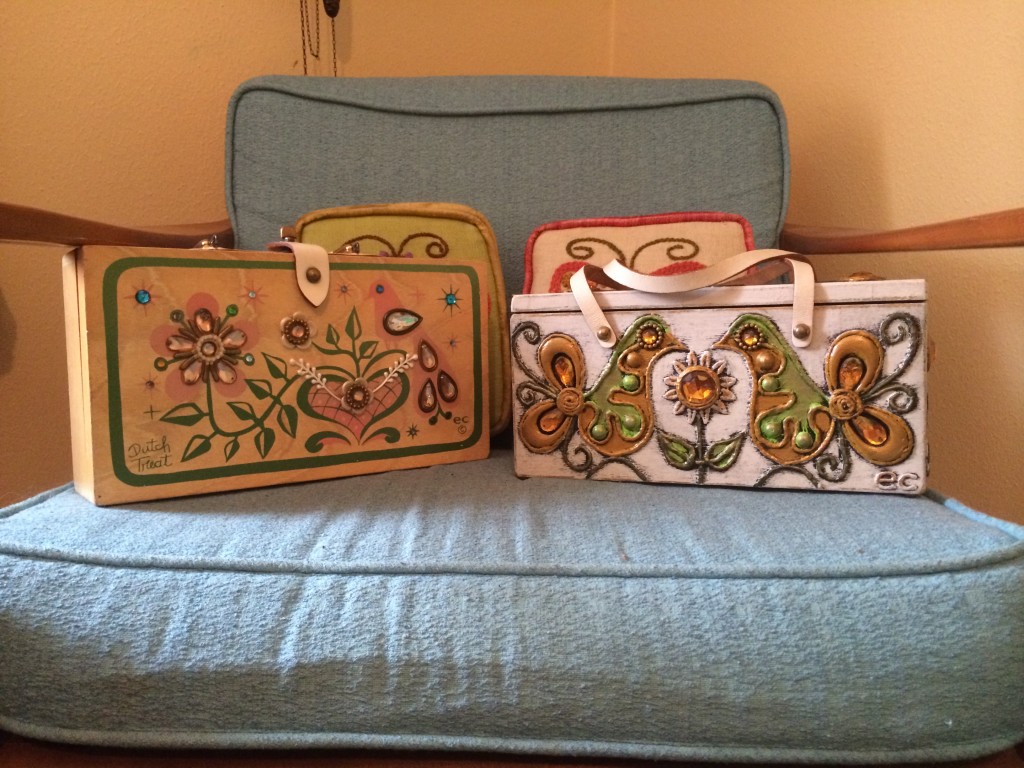 !!!!!!!!  Aren't they perfection??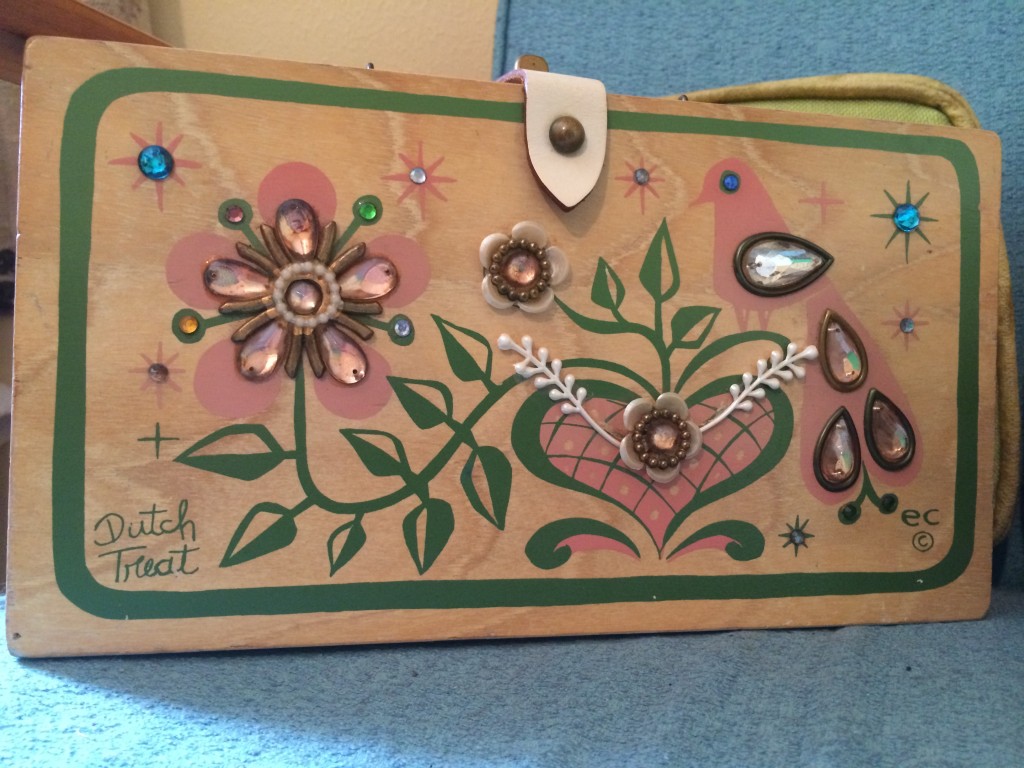 This one, Dutch Treat, I've been looking for for a long time, and was beyond thrilled to see it twinkling at me from behind some other purses on the bottom shelf of a cabinet in a charming tea house stacked to the rafters with old stuff for sale.   As you fellow Enid lovers know, it's so rare to find Enid in the wild, and especially rare, good condition Enids!  And super extra especially, 2 Enids in the same day!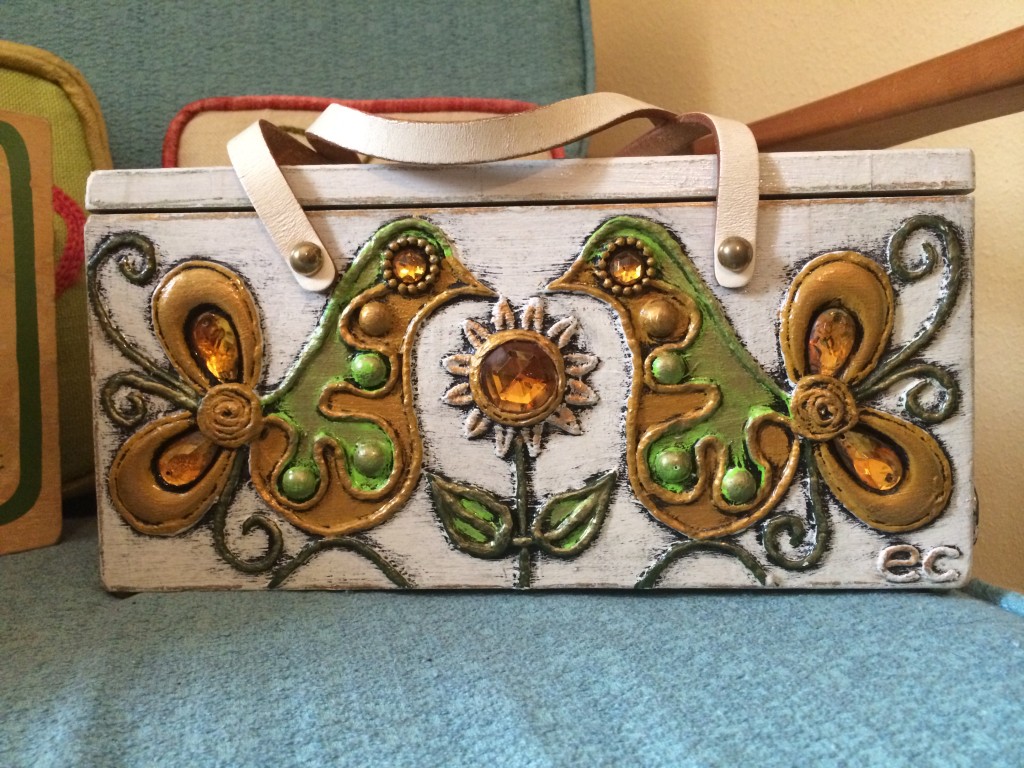 This fabulous paper mache Enid was at the very next Antique Mall we stopped at.  I was giddy because it's one I've never seen before!  I have 3 other paper mache Enids but they are all a different style.  I absolutely love the Enid style birds on this one!  Maybe I should do a post on paper mache Enids soon.
Anyhoo, finding those 2 beauties was enough to make me glow with the warmth of a thousand Enid style suns, but my luck was not over yet!  Just a few days ago I went to an estate sale that a lovely friend tipped me off to as she had been tapped to help them price some craft supplies.  She said that the house was FULL of vintage crafty goodness, and would I be her plus one to the invite only preview?  Um, yes.  Yes I will.
Lookie!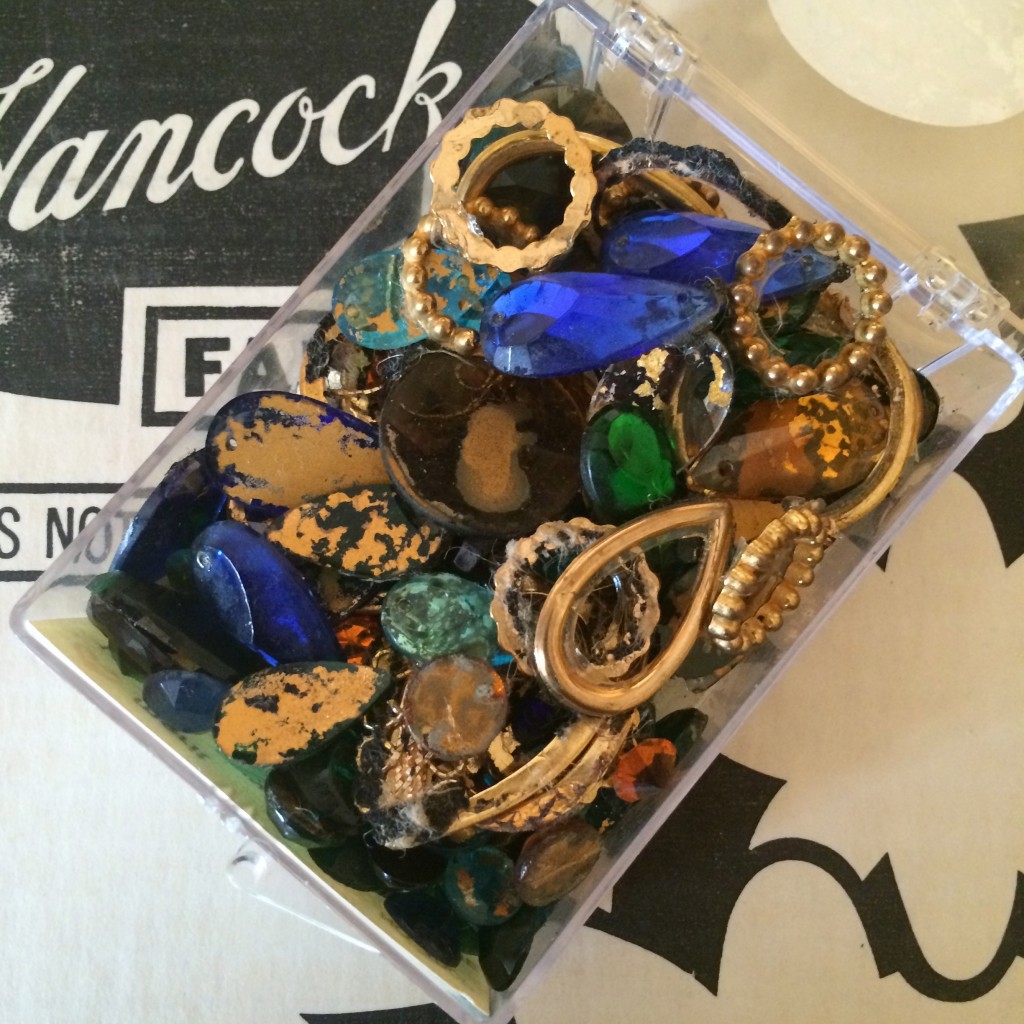 A box full of replacement jewels and frames!  Actual real vintage ones pried off old purses!  And it was only $4!!!  I was beyond ecstatic over this.  Of course, I have replacements already, but a gal can never have too many.  You never know what you're going to need! She also had a couple Enids there but they were not handsome enough to tempt me.
I felt like I was at my own estate sale, in a weird way, except that this lady had all her craftiness wonderfully organized, which I do not, to put it mildly.  Moving on.  I could have binged on containers of half done felt Kitschmas crafts, vintage wrapping paper and tags, boxes of wonderful beads, and all manner of kitschy crafty odds and ends.  I was able to resist by reminding myself I already had boxes and boxes of that exact stuff at home.  But I did walk away with gobs of great vintage Tupperware and these: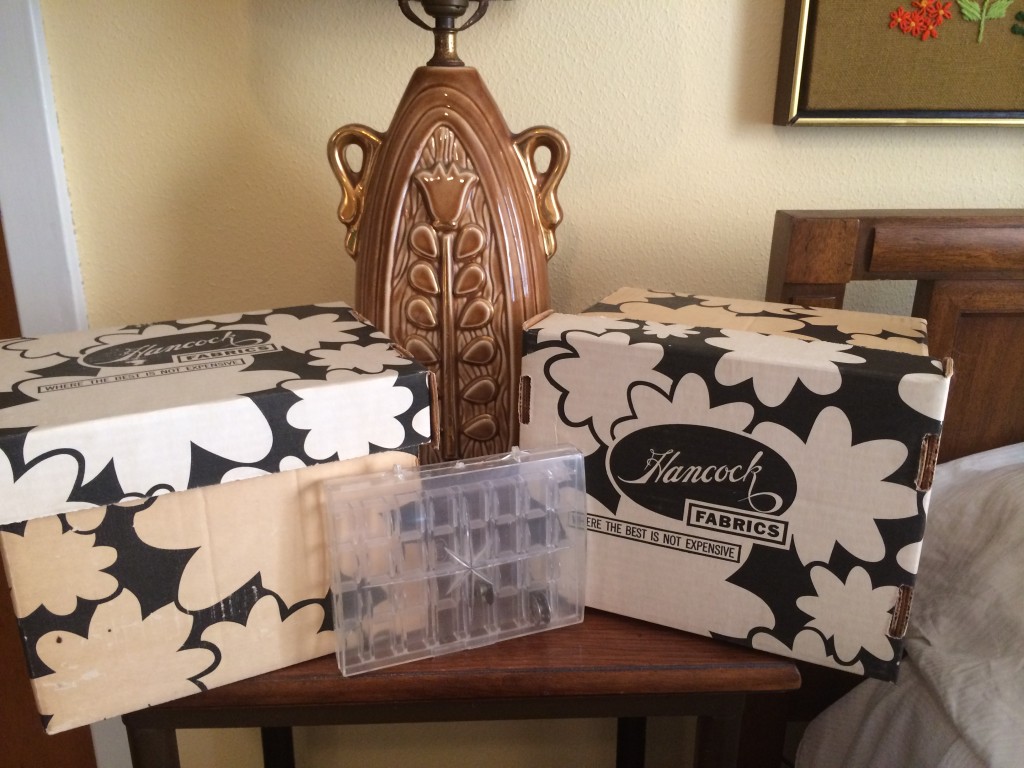 2 great pattern storage boxes and a bobbin storage case with a starburst!
Ok, back to Enid.  Fellow Enid lovers, I have 5 Enids for sale on Ebay right now, with low starting bids, no reserve, and reasonable Buy It Nows!  Take a lookie here.  Next weekend I'm going to Warrenton and mama needs some pocket money…