Little Betty and I headed out for some shopping for the store and you know what always happens – a few things for ourselves invariably sneak into our bags!  Wanna see?
A few little accessories for Little Betty's playhouse: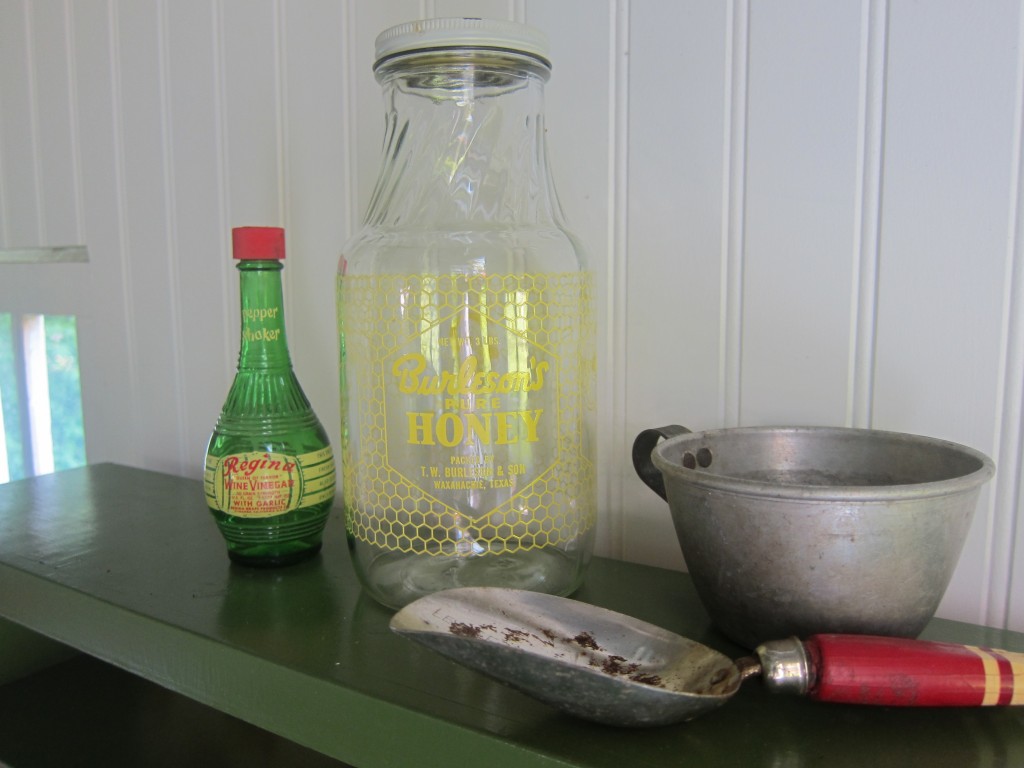 I absolutely could not resist this honey jar, even though it wasn't exactly cheap.  The other sides of the jar have really cute cartoon bees.   Adorbs.   Little Betty herself picked out the antique flour scoop, water dipper, and vinegar bottle.
We picked up some more accessories for Mr. Crafter's "playhouse" too!
Like this plastic anatomy model: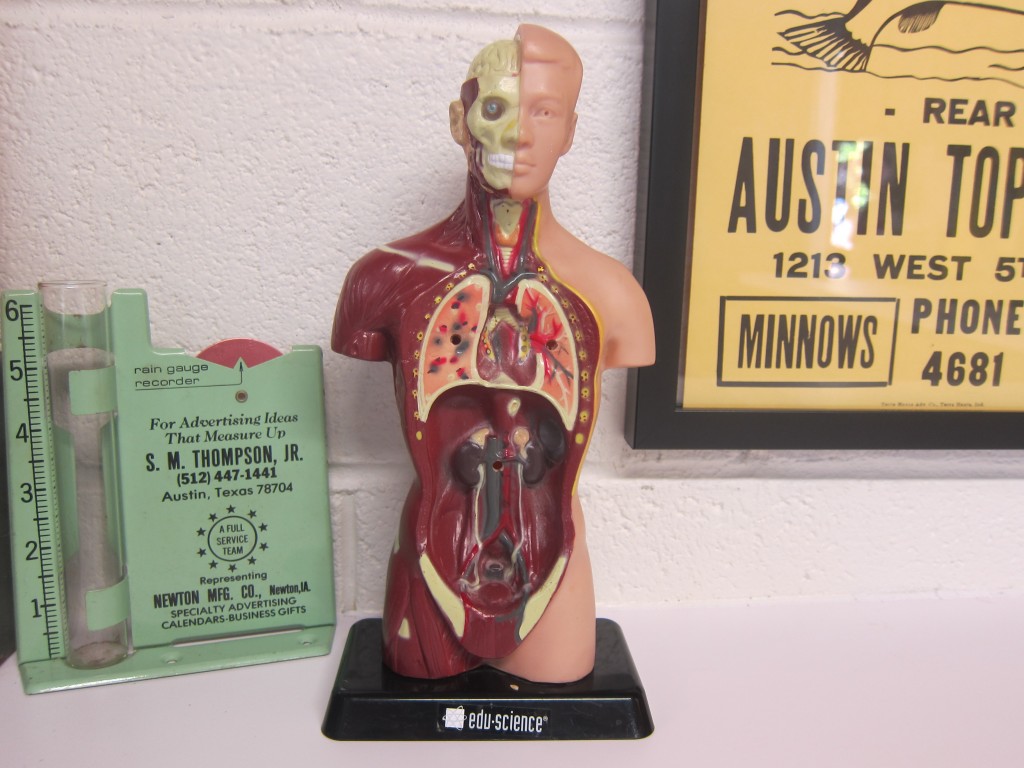 And these old gas station maps: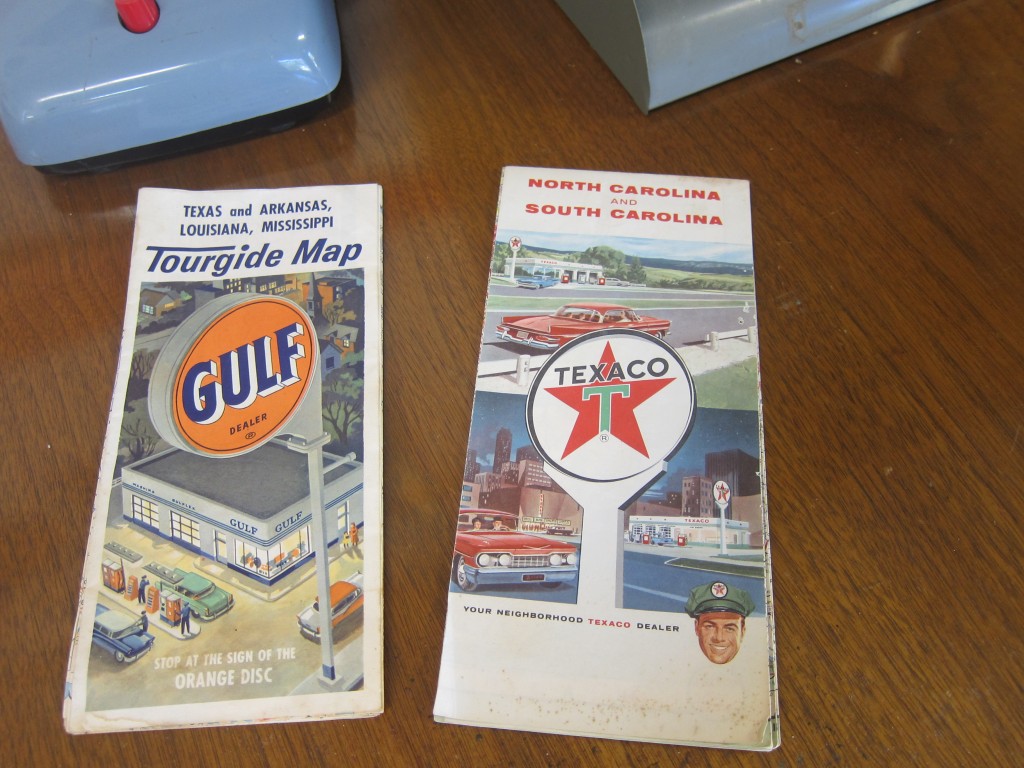 But coolest of all I think is this snake bite kit: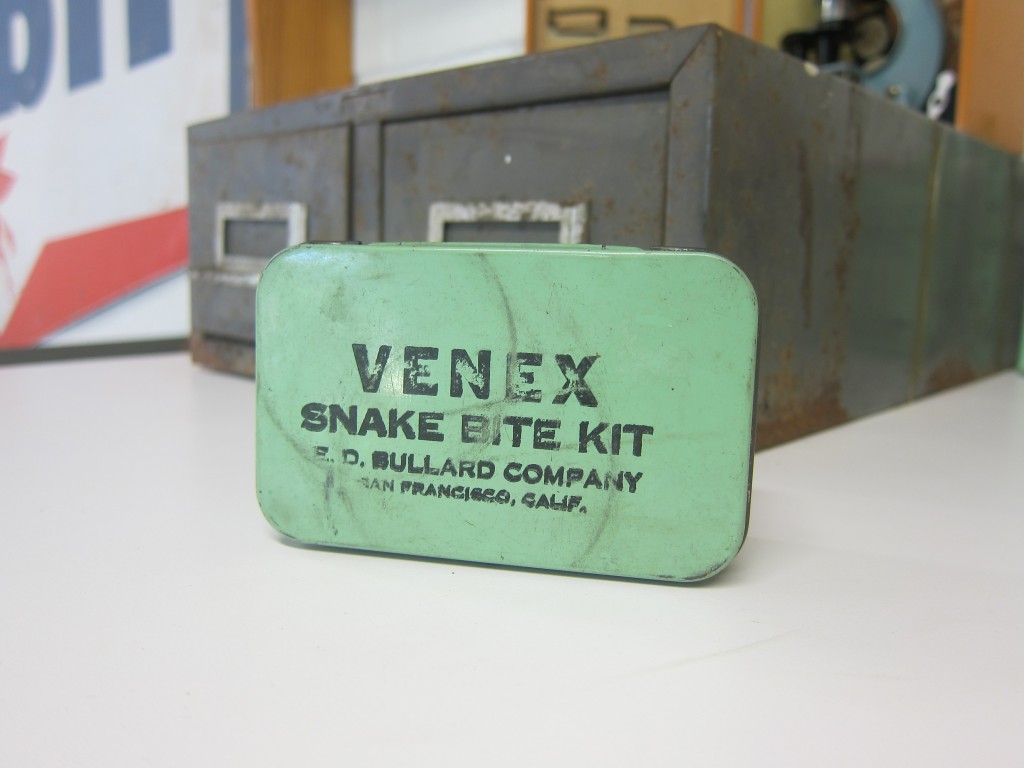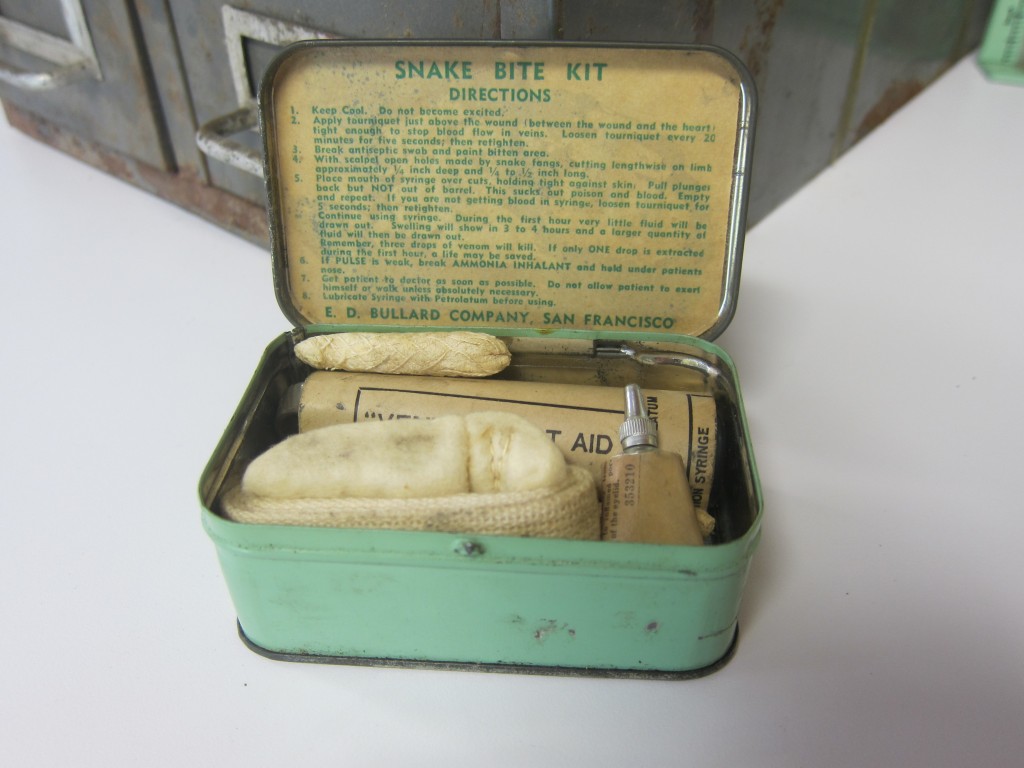 We have long lusted after a gas pump.  I just barely resisted this one: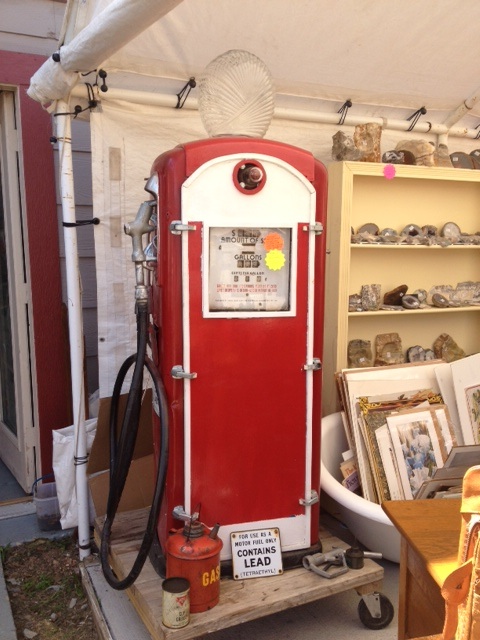 When I saw this squirrel planter, my squeal of delight was entirely with anticipation of how cute it would look in the shop.  Who was I kidding?  It's never going to leave my house.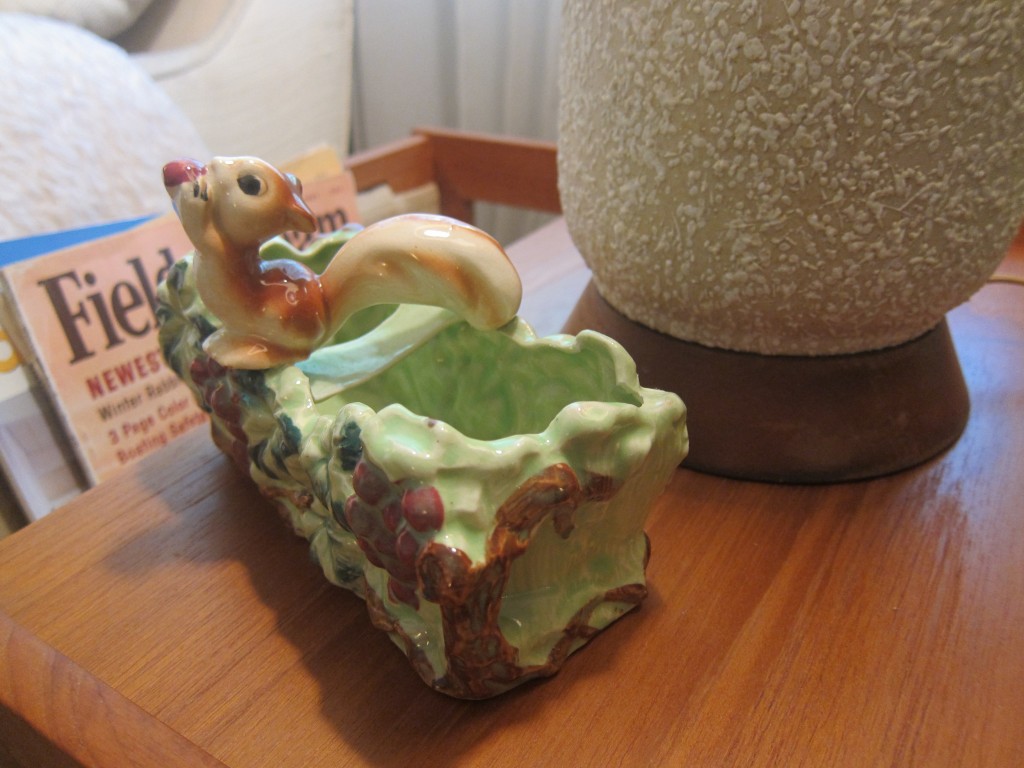 The fate of this ridiculously awesome donkey toothbrush holder is still unknown.  I don't need it, but can I resist it?  If history is any indication, the answer is no.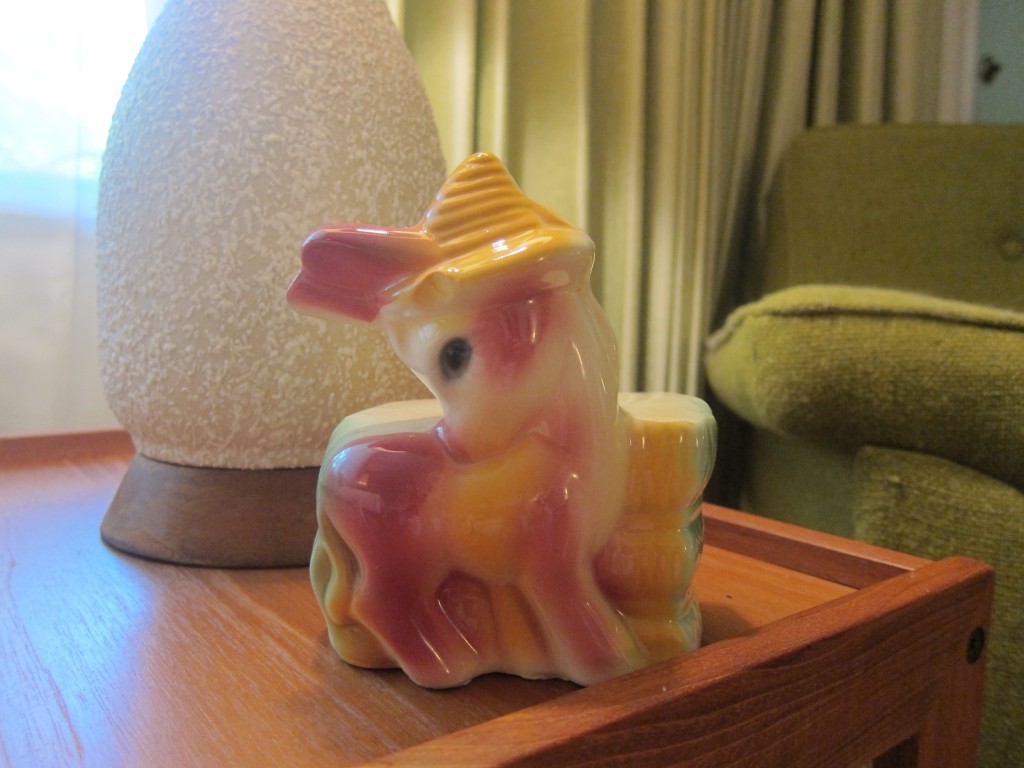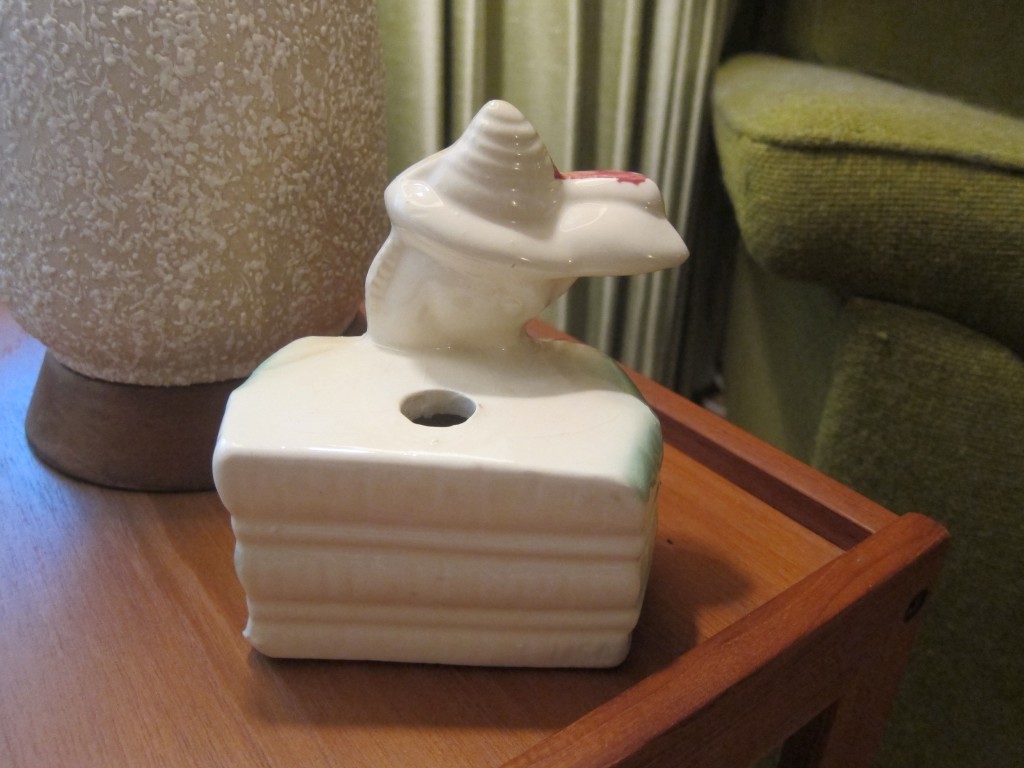 All this was from a little pre-shopping of my favorite antique festival that starts next week – Warrenton!  So stay tuned for some more finds throughout the next couple of weeks from the antique bonanza the festival always proves to be!
Did you score anything great this weekend?