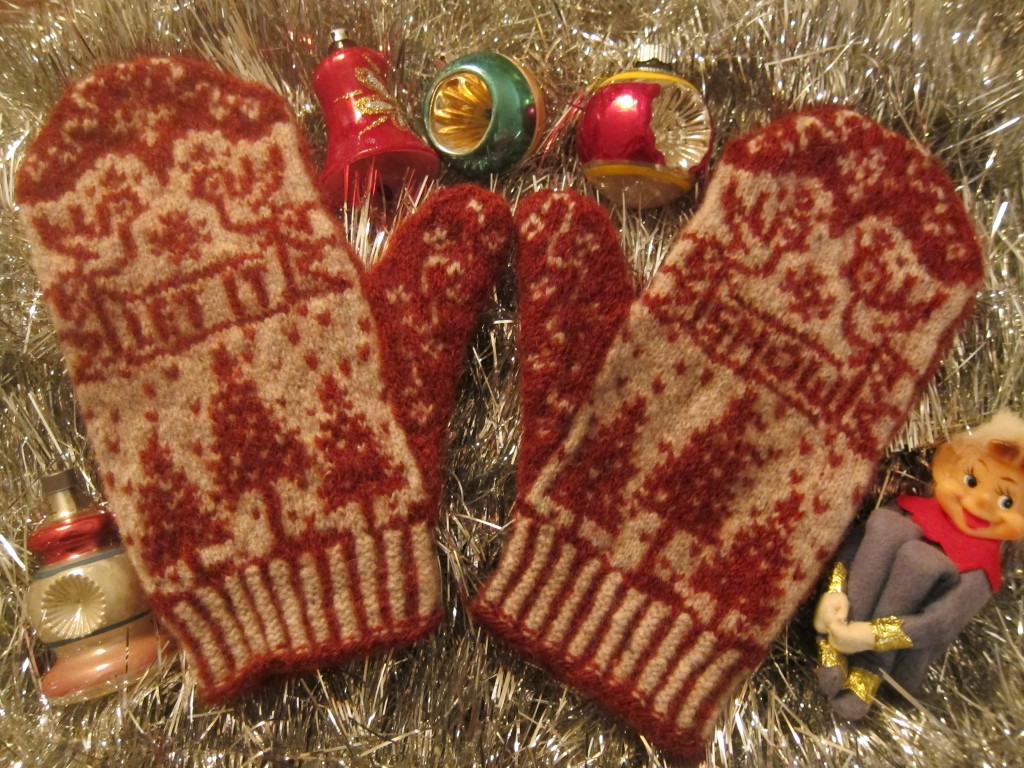 I have been wanting to make the Snowbird Mittens out of Vogue Knitting's Mittens and Gloves FOREVER.  And finally, I decided this was the year I should have my mittens!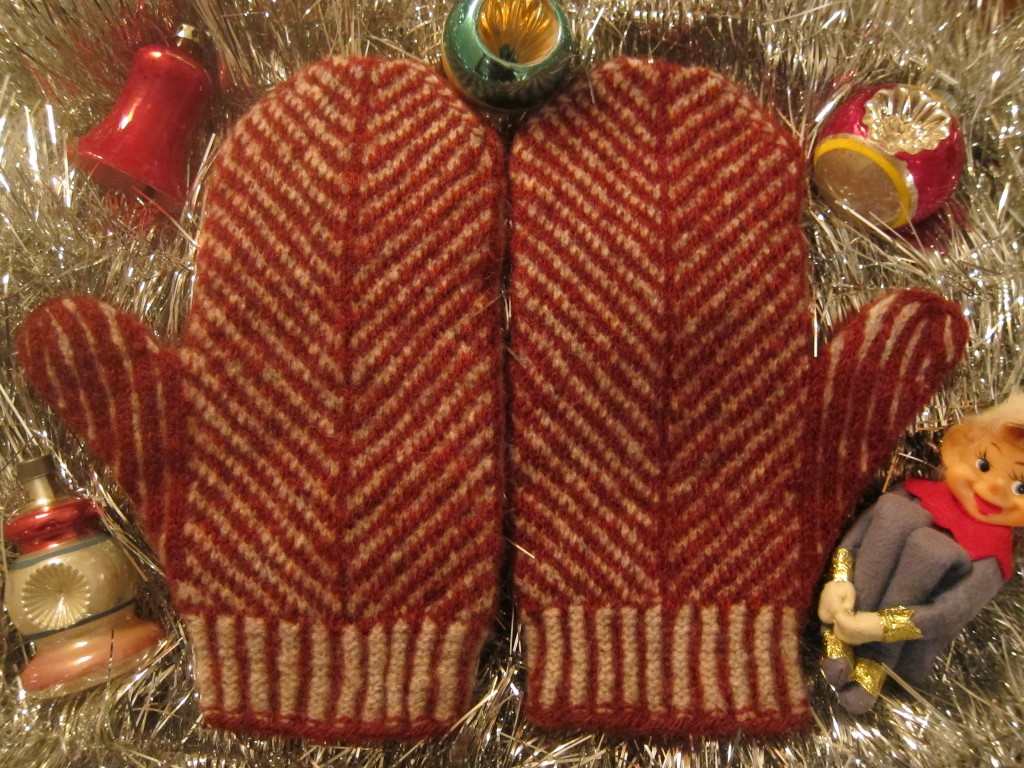 I used Brooklyn Tweed LOFT in a deep red and a soft grey.  They turned out too big so I bravely threw them in the washing machine in my first attempt at felting.  2 cycles later they were perfect!  You can see on one of them I somehow got off from the chart on one of the trees without noticing until they were finished, but I think it's little mistakes like this that give handmade items soul, don't you?  My great grandmother made a quilt with a sailboat in each square and on one of those sailboats the sail is upside down.  I'm sure it drove her nuts, but everyone in the family adores that quilt because of that small mistake.
Anyway, I adore these mittens y'all!  Now we just need to break 70 degrees here in Austin so I can wear them!