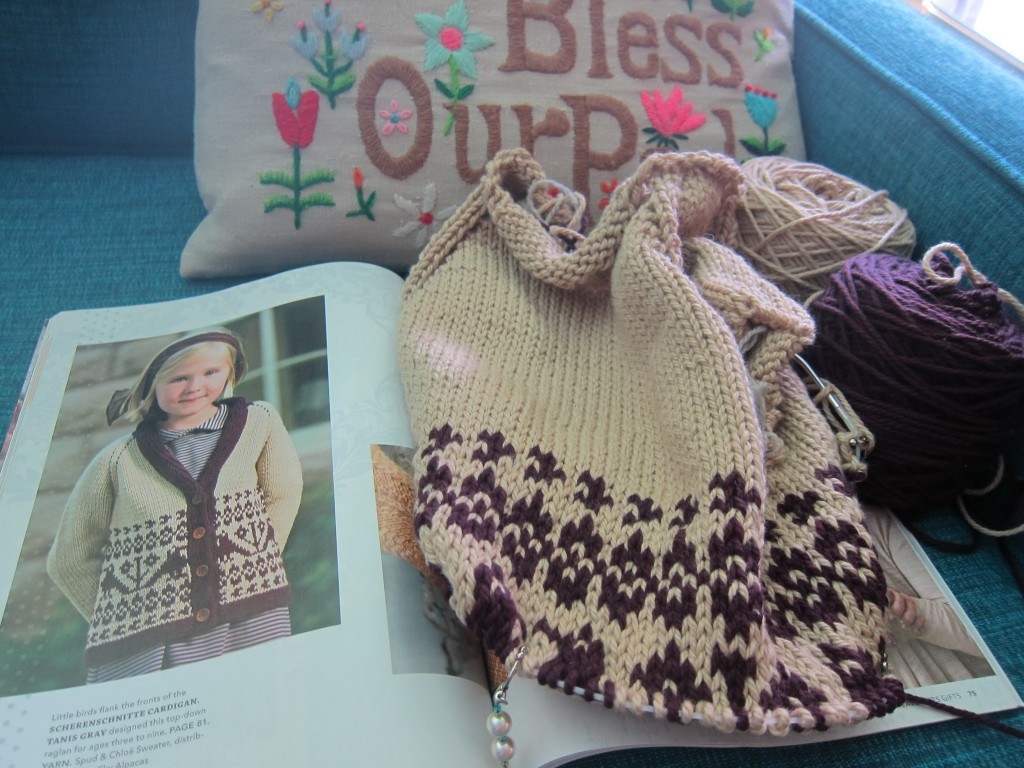 As soon as I saw Tanis Gray's Scherenschnitte Cardigan in the 2011 Holiday Issue of Intervewave Knits I just knew Little Betty needed one.  I loved it so much I decided to use the exact yarn and colorway the pattern called for, which I never do.  My girl is totally insane for the color purple – almost everything has to be purple – so this was perfect for her.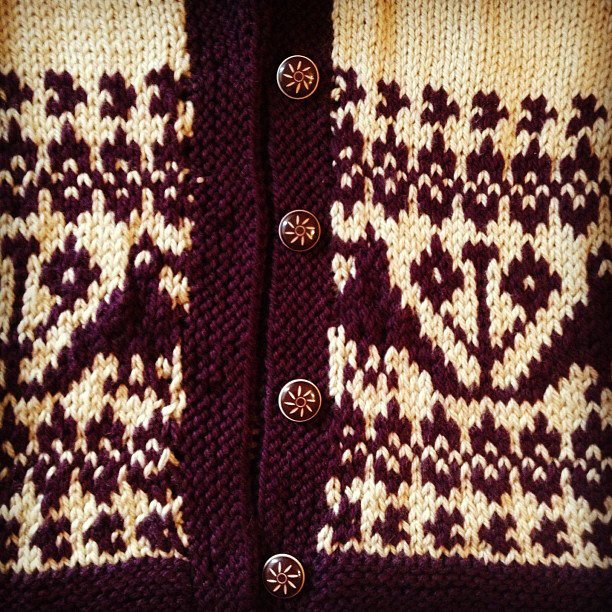 It took almost no time at all to knit!  She was wearing it 3 weeks after I started it, which is totally unheard of for your pal Betty, AKA The World's Slowest Knitter.  When I found these vintage bakelite buttons I couldn't believe my luck.  They were meant to be on this sweater.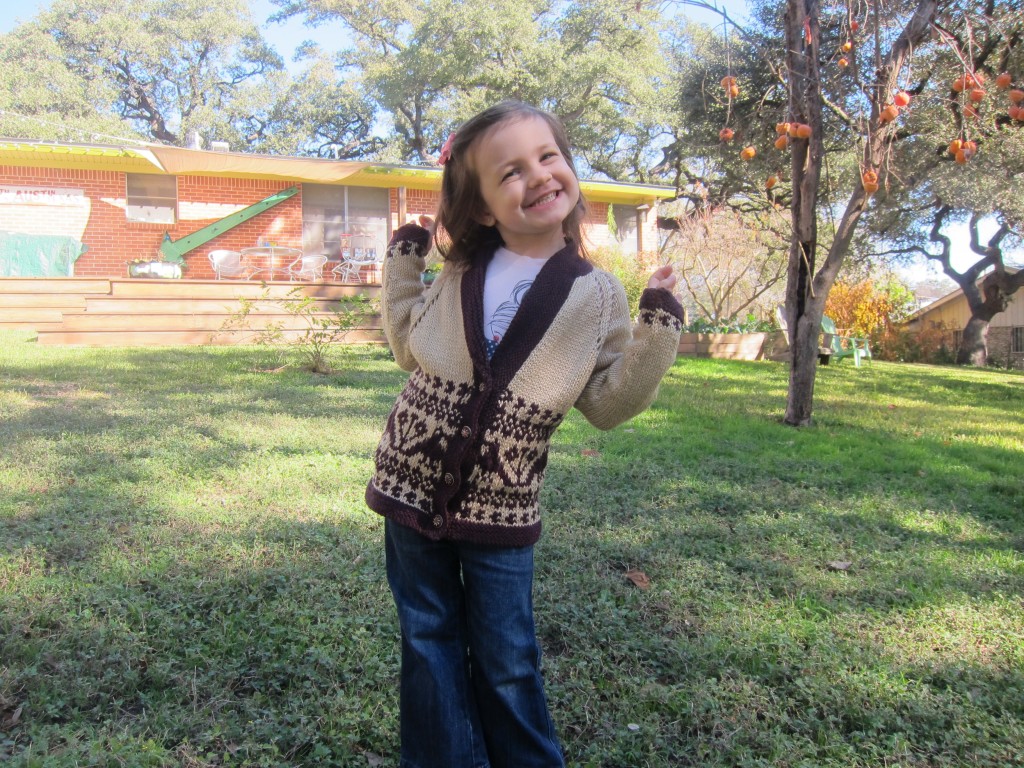 We both love it!
In other news, my child is getting so grown up!  It breaks and fills my heart all at the same time.  Someone stop this time machine.  It's going too fast.