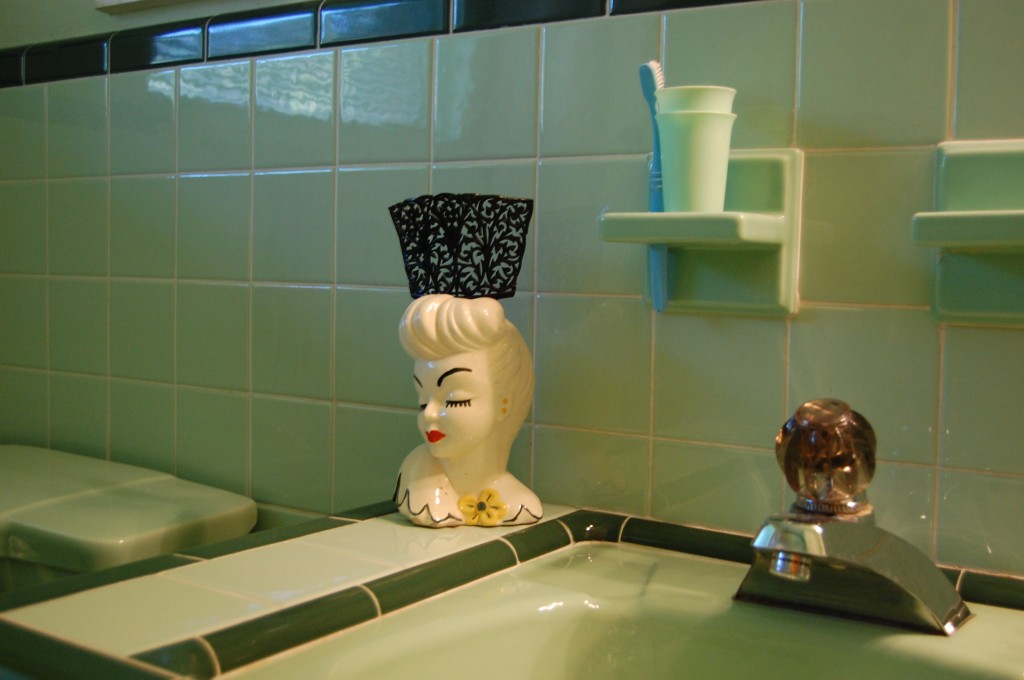 Oh how I love my green tile bathroom.  I thought if I ever lived in a house with a pink bathroom and another of any other color, the pink would be my favorite, obviously.  But friends, my green bathroom makes me so happy.  Don't get me wrong, the pink one is great too.  But there is just so much to love in this room!  For one, I have always been a huge fan of tiled-in sinks.  And all the fixtures are green too!  Even the walls and ceiling are painted a soft green.
And folks, there's a built-in vanity.  Yay!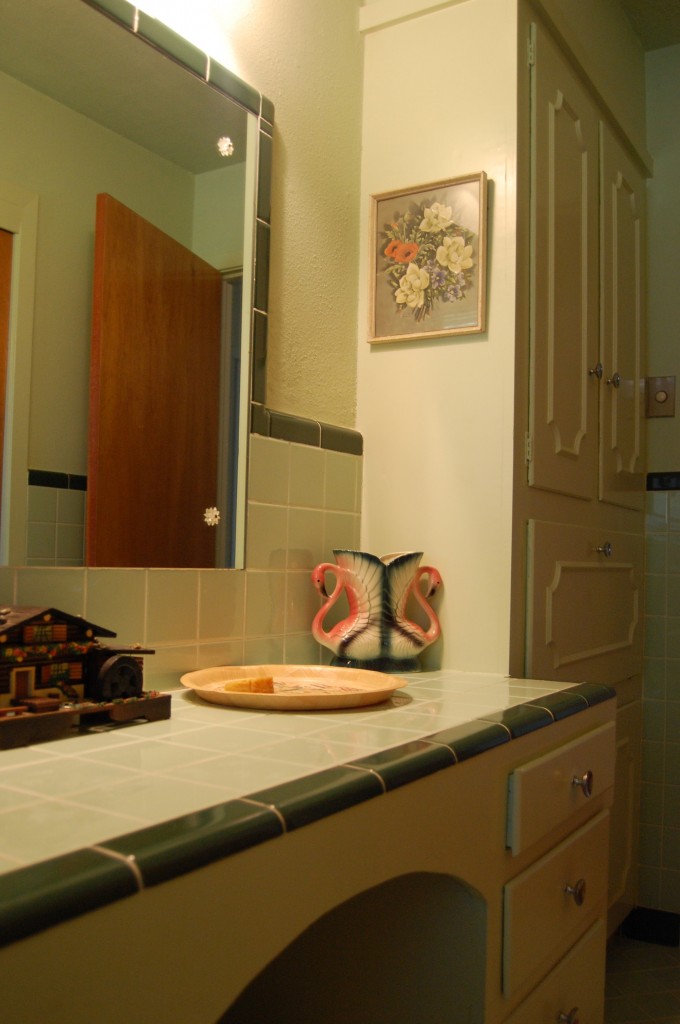 I haven't found the right chair yet, but in time, I will.  I have found the perfect 50's shower curtain on ebay but it hasn't arrived yet, so please forgive the bare liner: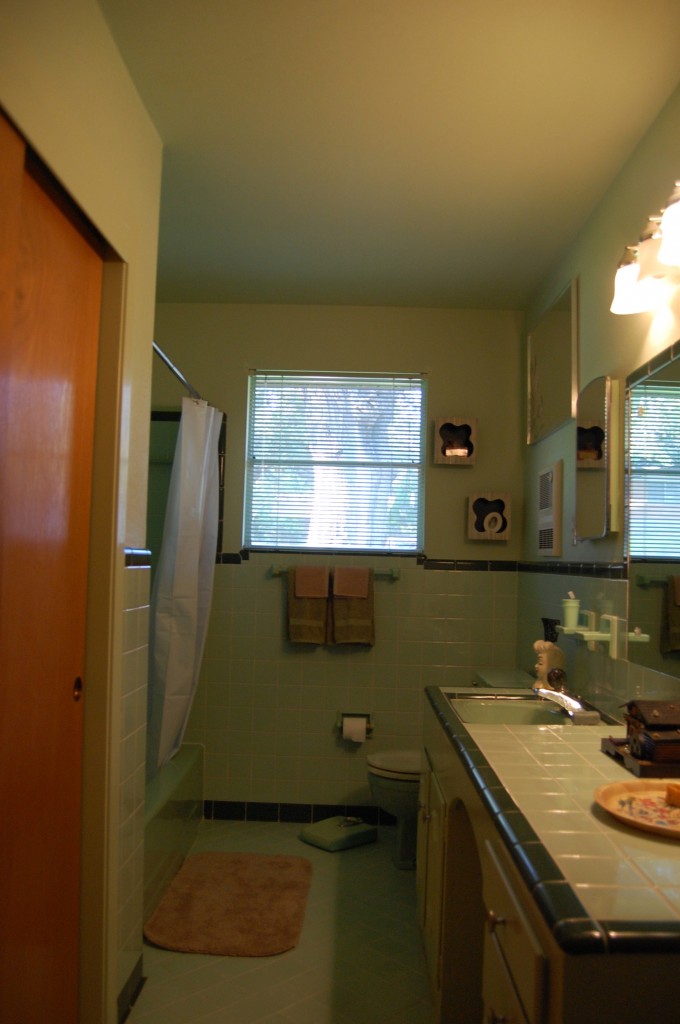 Please note the amazing vintage matching scale that came with the house.  Here's a better look: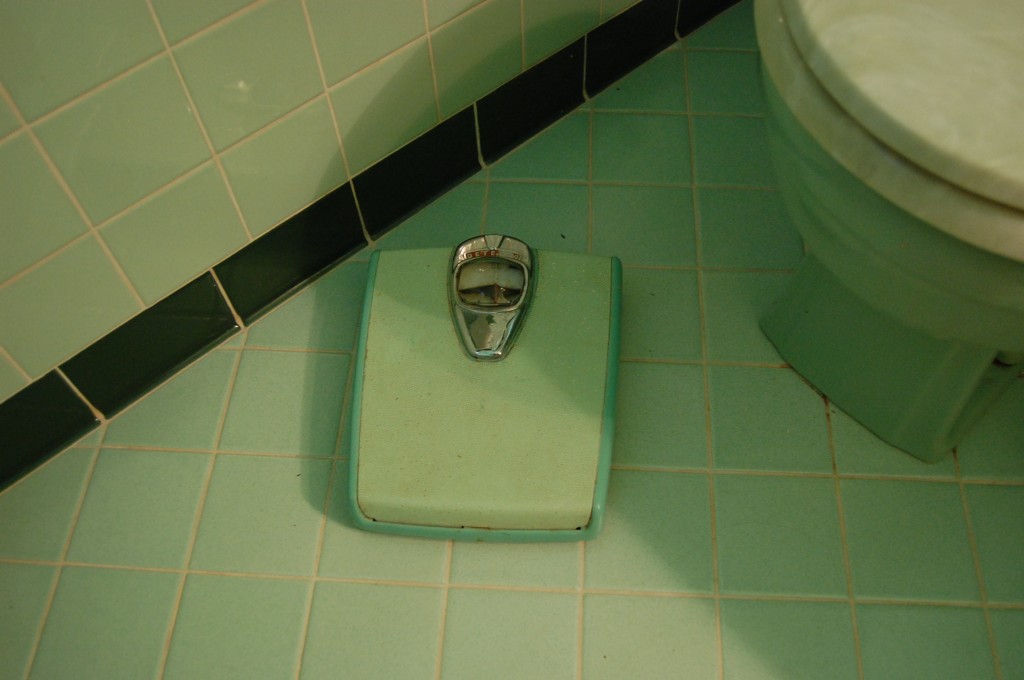 You can't tell from the photo but it has embedded glitter.  Yes.  Glitter.  There were some other great little "easter eggs" left behind for us to enjoy.  Like this: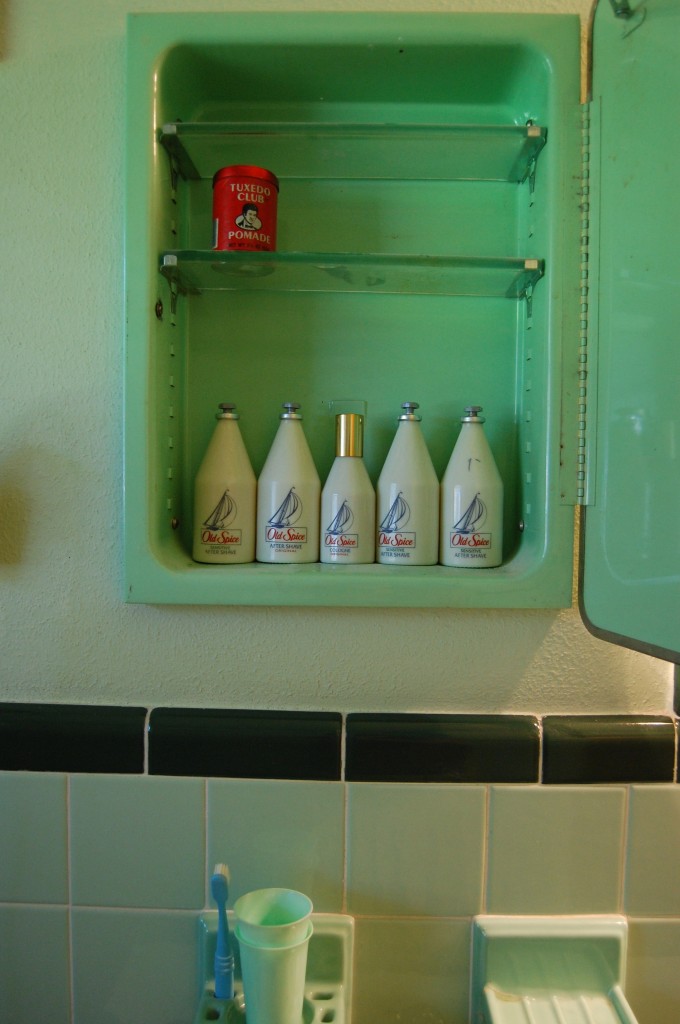 I don't know why I find those old bottles of Old Spice so endearing, but I do.  And the matching cups for brushing your teeth!  Gah!
Inside each drawer is this lovely vintage flocked contact paper: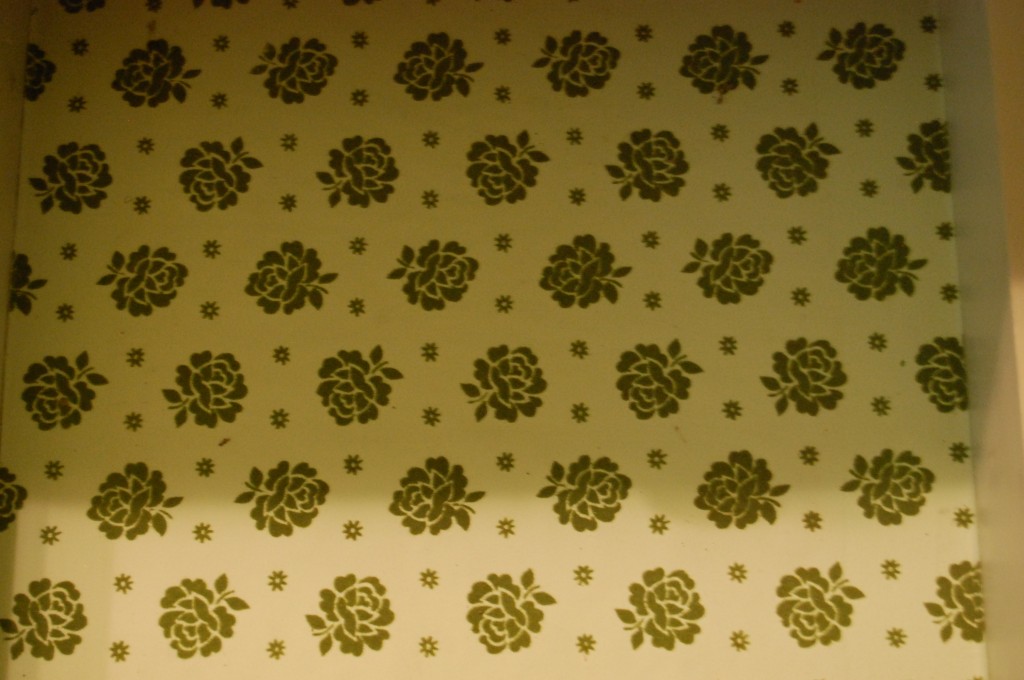 And inside the closet (yes, there is a full size closet in the bathroom!) is this groovy floor that I wish was in other parts of the house: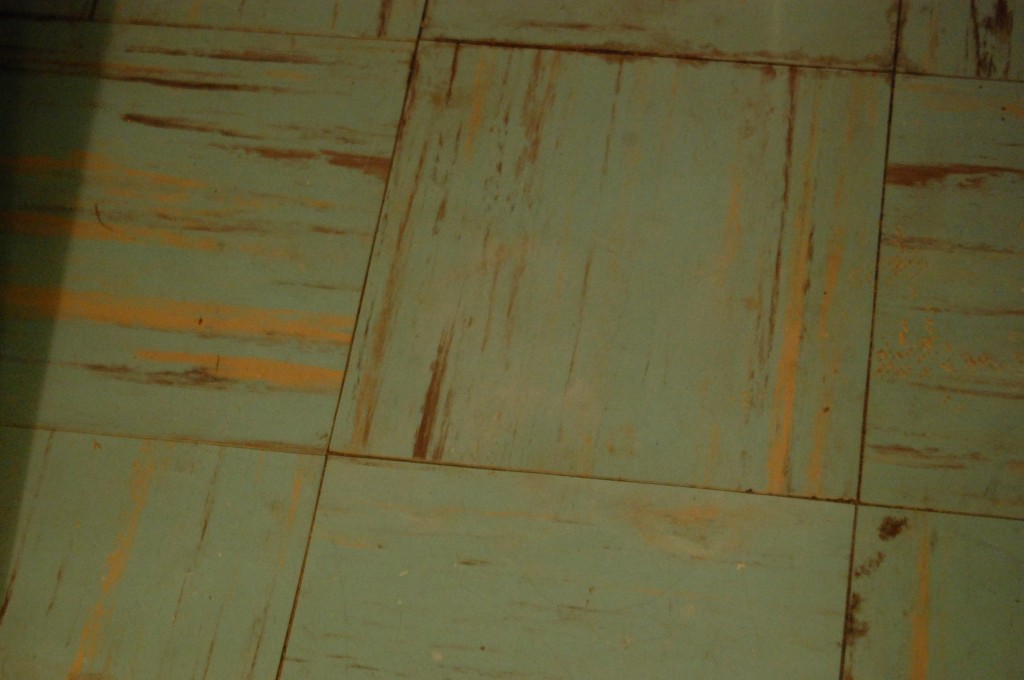 And no mid-century bathroom would be complete without a Nu-Tone heater!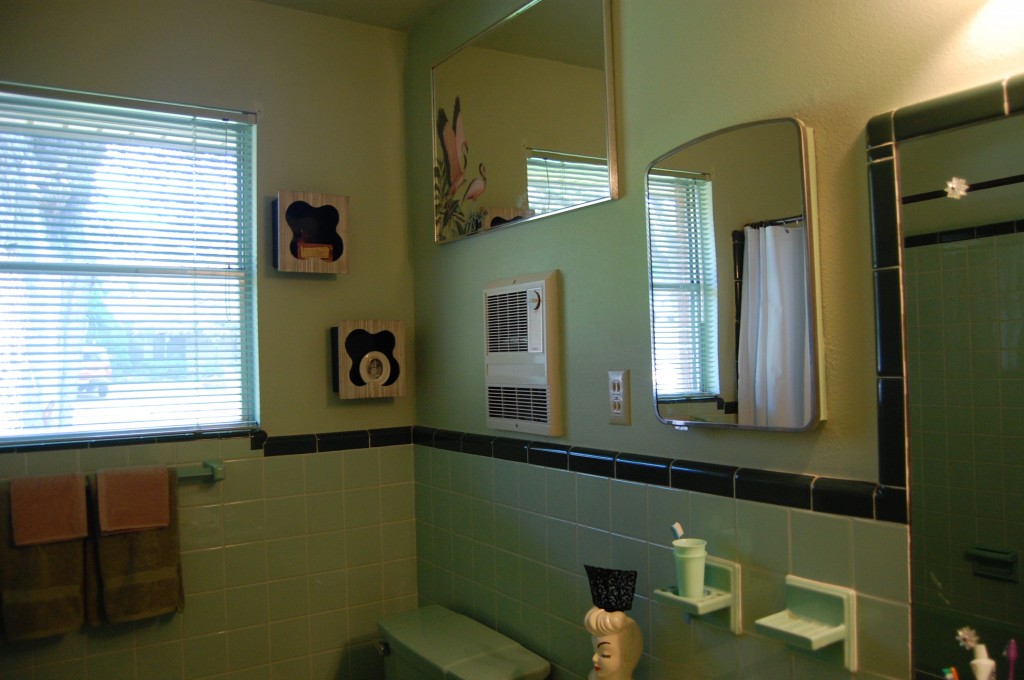 Everything is in wonderful condition.  This bathroom makes me feel all warm and fuzzy every time I step in it. When I get the vintage shower curtain from ebay I'll post an updated picture.
It's a close race between the green bathroom and the turquoise kitchen for my favorite room of the house.  We're still waiting on the hardwood floors for the rest of the house though, so maybe once we get fully moved in I'll have a new favorite!