I have spent the last 6 weeks feverishly and secretly knitting away on Mister Crafter's 40th birthday present.  Do you remember my past post about my collection of cowichan knitting patterns?  Well I decided to at long last make him the nautical Mary Maxim one out of my collection.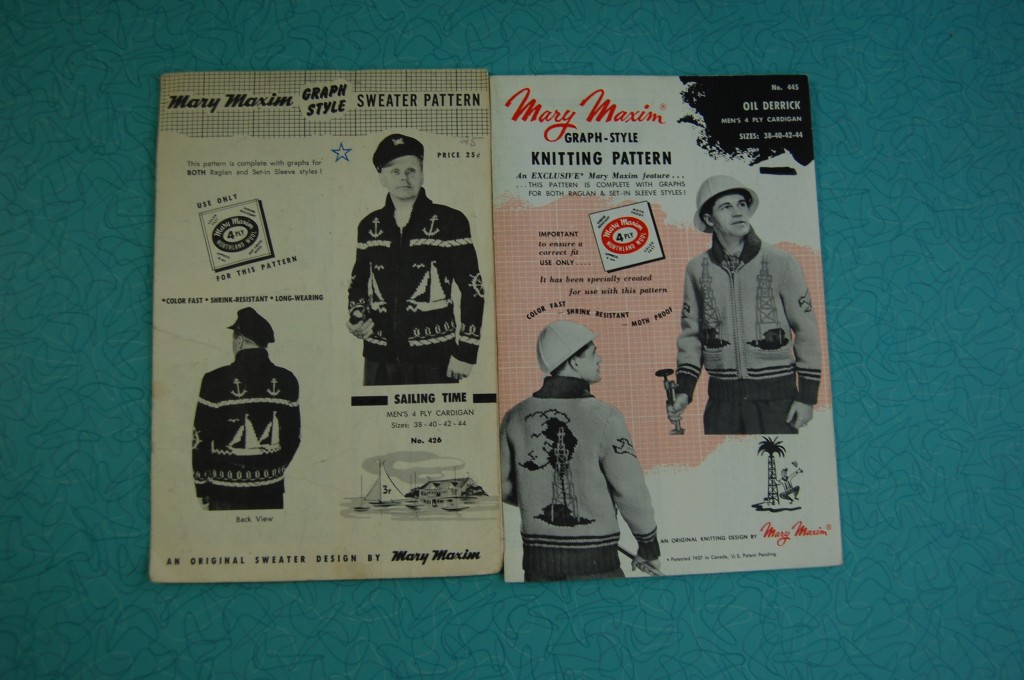 For those of you who have asked how long it takes to knit a cowichan, now you know.  A busy, working mom who is not the world's fastest knitter needs about 6 weeks to produce this: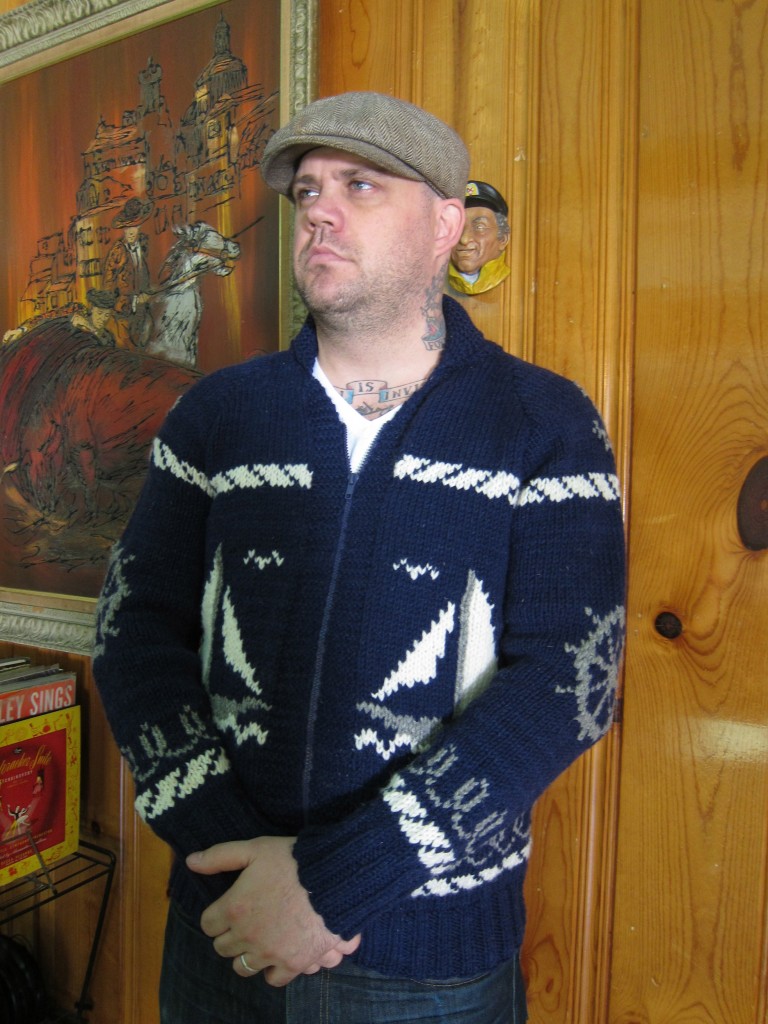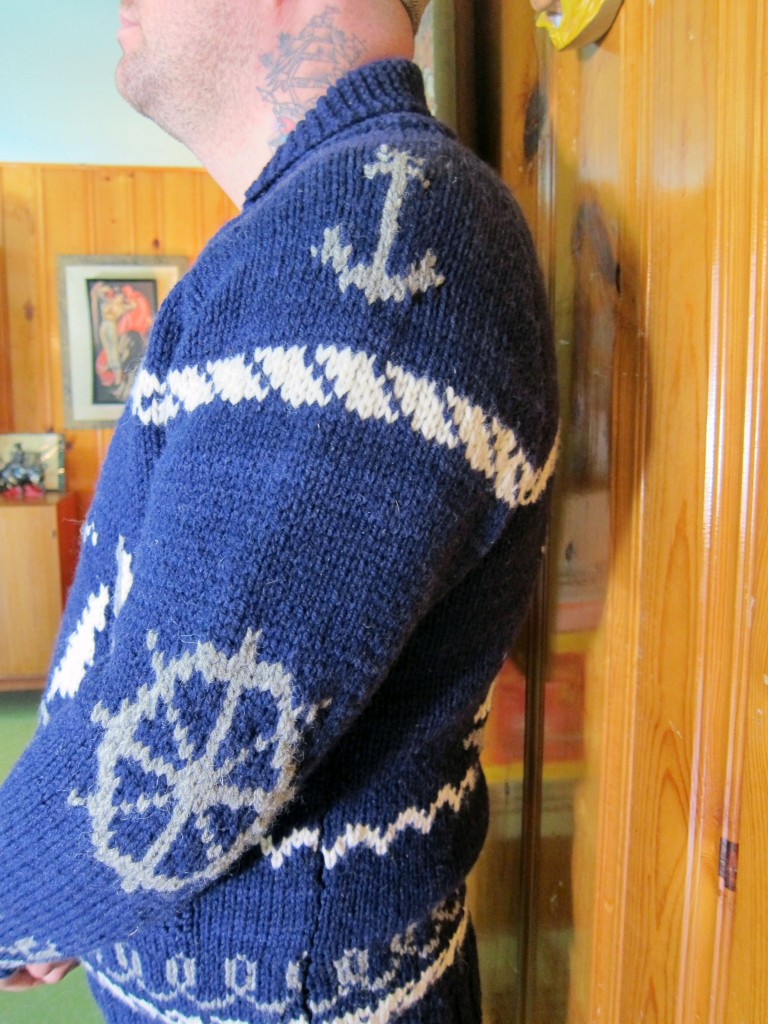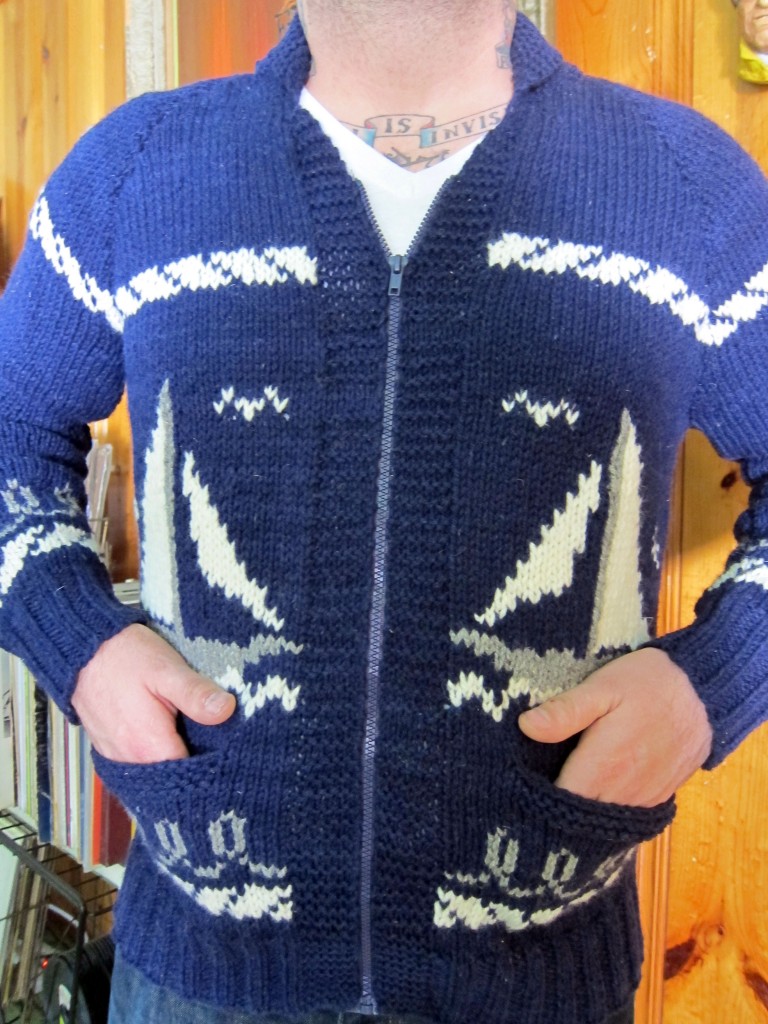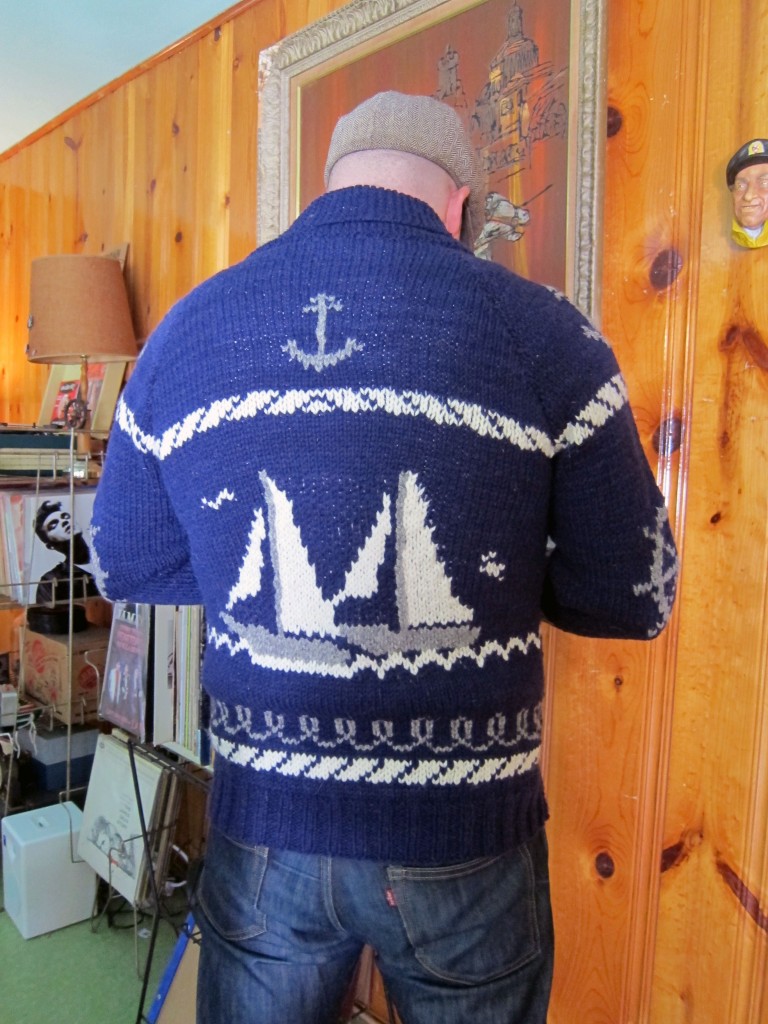 I made the option with raglan sleeves because I've found set in sleeves can tend to pouf, which is not the most masculine look around.  Because of that, the anchors have a different layout than on the pictured pattern.  But I like it better.  I used Canadian Briggs and Little yarn and it was a real pleasure working with.  It was nice and grabby, which is just what you want when doing color work.  And, miracle of miracles, it fits!  Whew.  And how about those ship wheels on the elbows?  How cool are they?  I think Mr. Crafter's only tattoo regret is the spider webs on his elbows which prevent him from getting ship wheels instead.
Have any of you been slaving away on secret handmade gifts?  Do you think you'll meet your deadline?