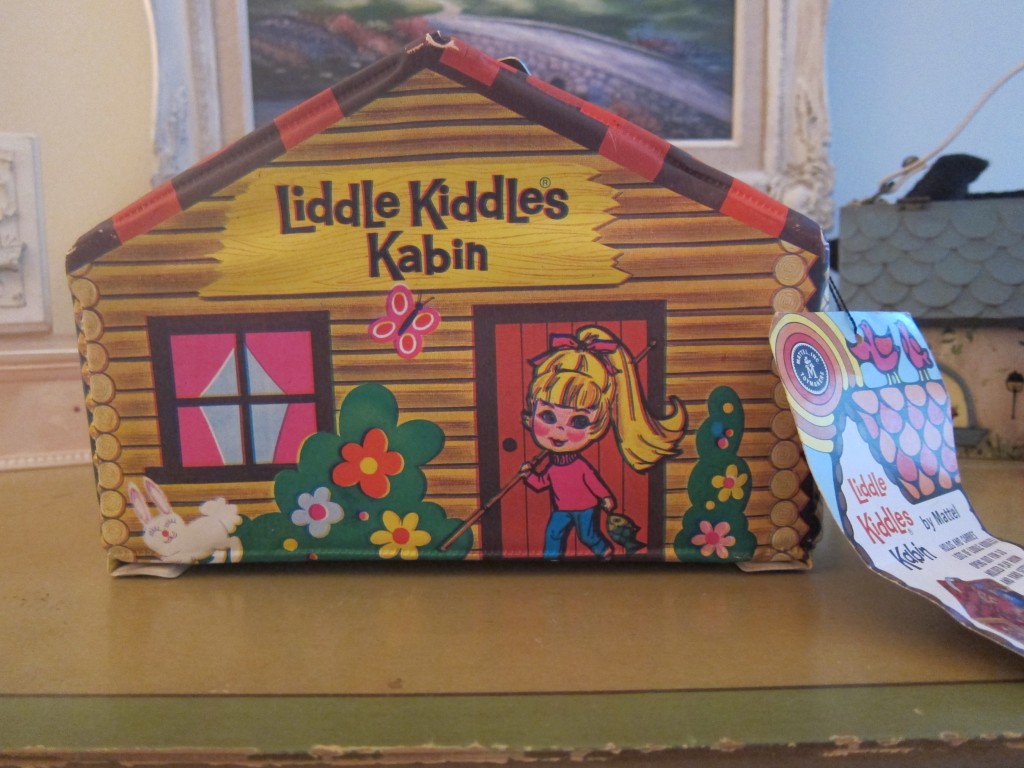 I picked up this adorable Liddle Kiddles Kabin for Little Betty at an estate sale a few days ago.  Isn't it cute?  It still has the tag on it and the graphics on it are awesome.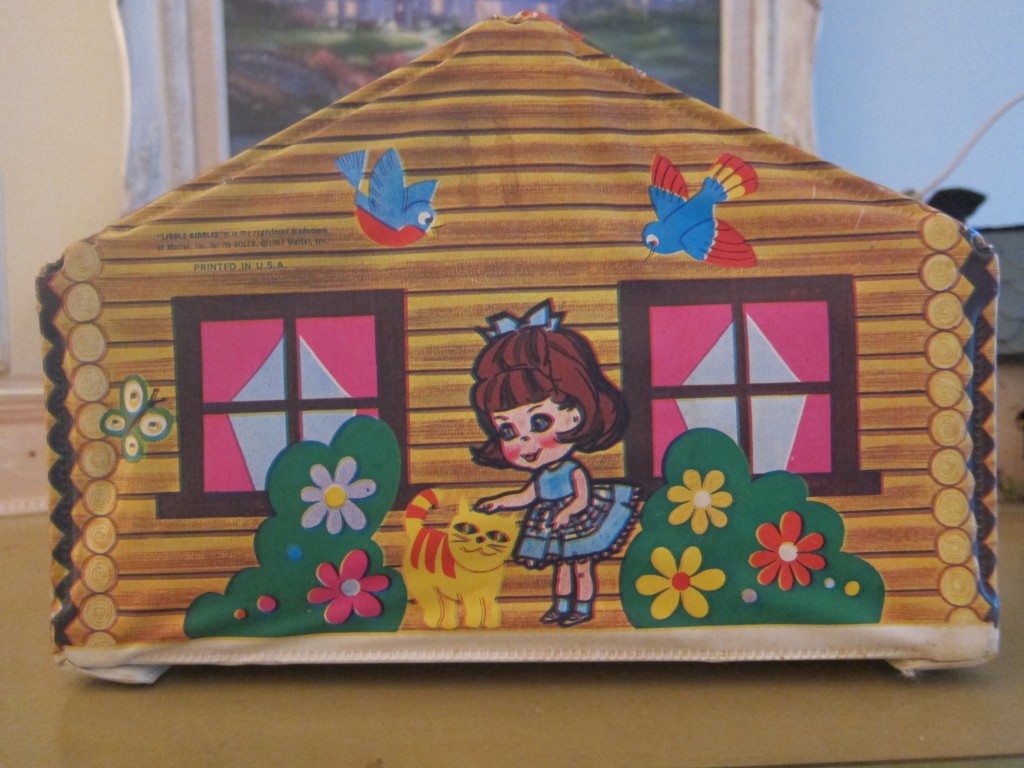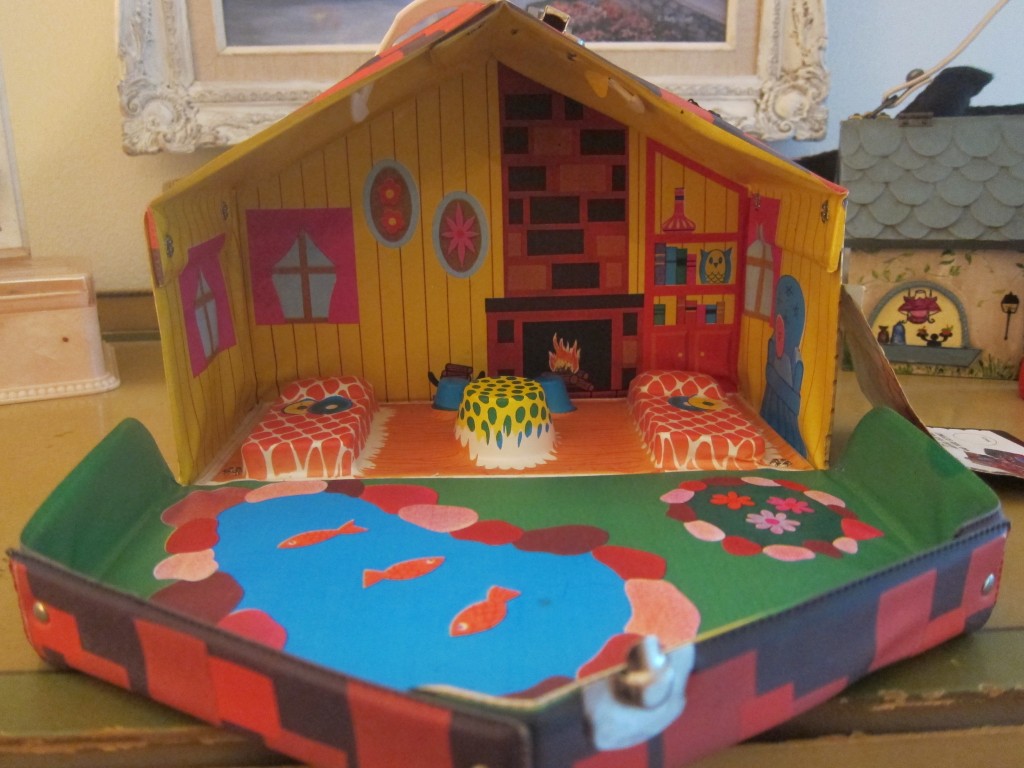 We do have a few Liddle Kiddles around (a couple of which are actually from my childhood!) but in Little Betty's bedroom it is an equal opportunity playspace: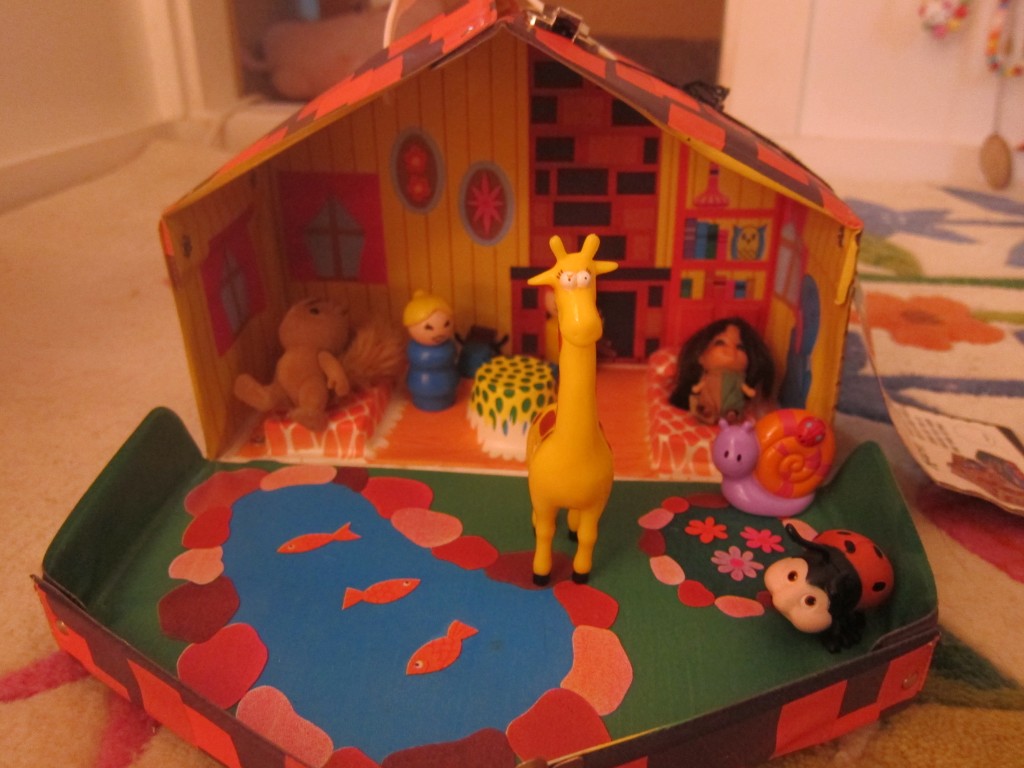 She wasted absolutely no time in getting a new crew settled in to their new home.  Little Betty's room can be a fascinating place sometimes!