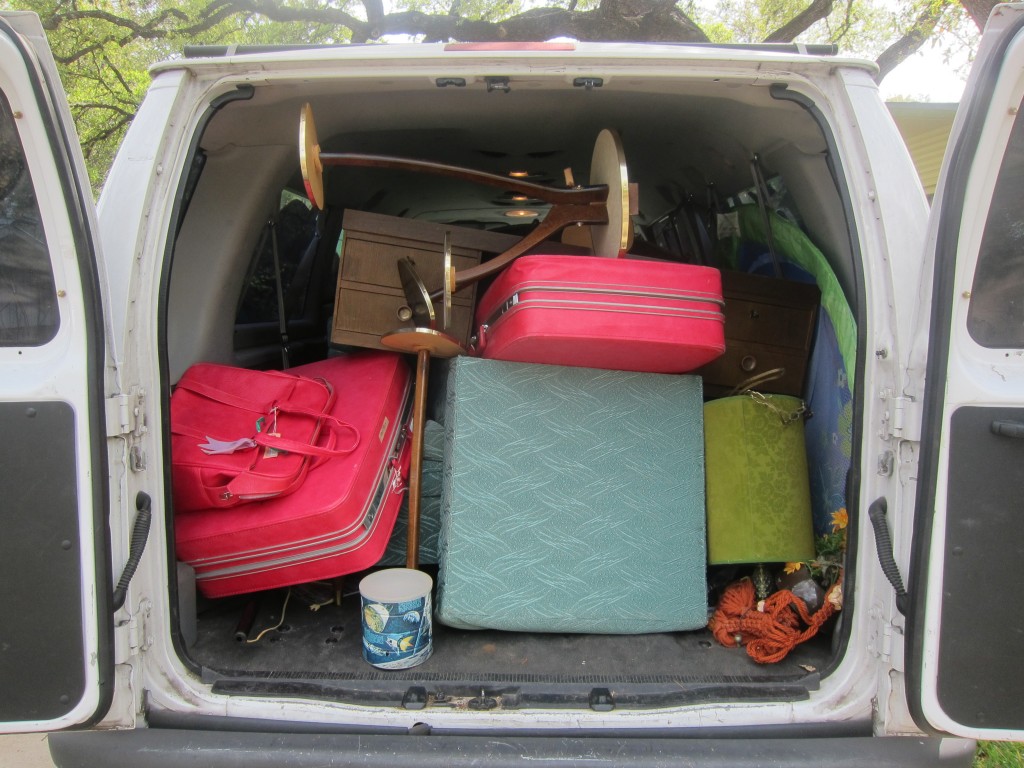 My pickin' mojo has been off lately – I've been kind of striking out and it's a total bummer!  So today when I managed to pack my van to the ceiling with amazing goodies I was pretty stoked to officially declare an end to my pickin' dry spell.  Check out that turquoise chair!  It's actually part of a 1950s curved modular sectional.  Totally amazeballs.  And that pink luggage just might end up staying with me and not go to the store.
But the REAL story of today is the Vintage Kitschmas Treasure Chest!!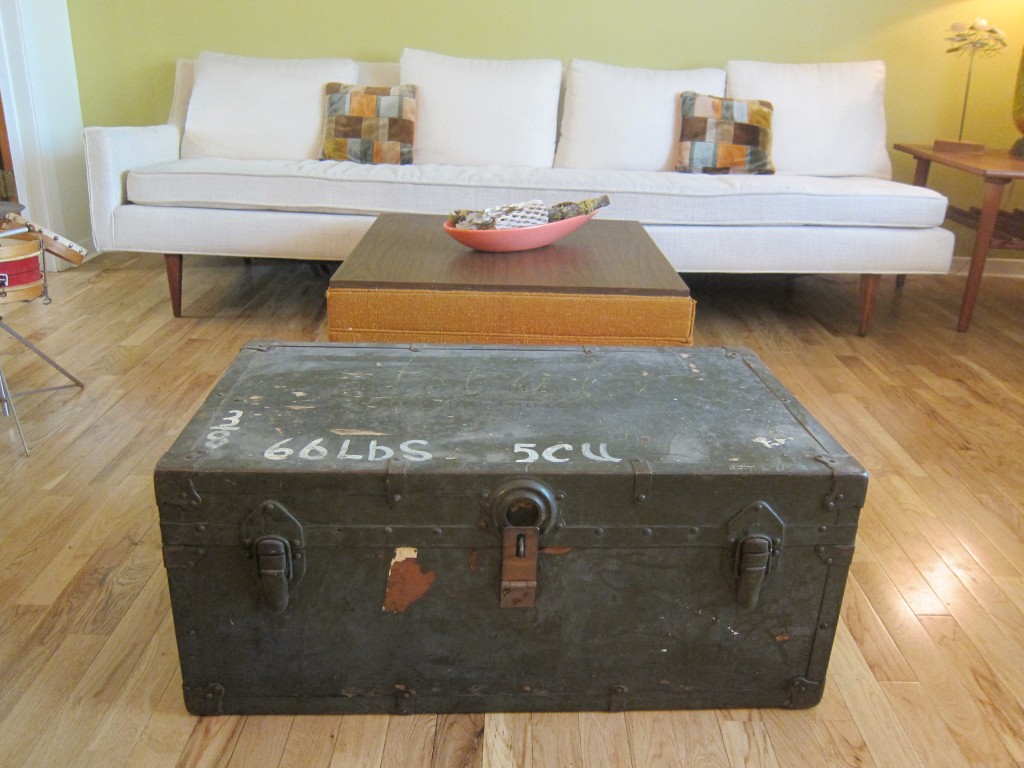 I actually owe this all to the amazing Mister Crafter.  When I saw the stack of old military trunks in the garage of the house we were picking, my gaze just skimmed right over them.  A little while later I hear the mister's voice coming in from the garage:  "Hey, did you even look in these trunks?"
I said "No!  Is there anything in them?"
"Oh yeah."  He says.  "This one is full of vintage Christmas stuff."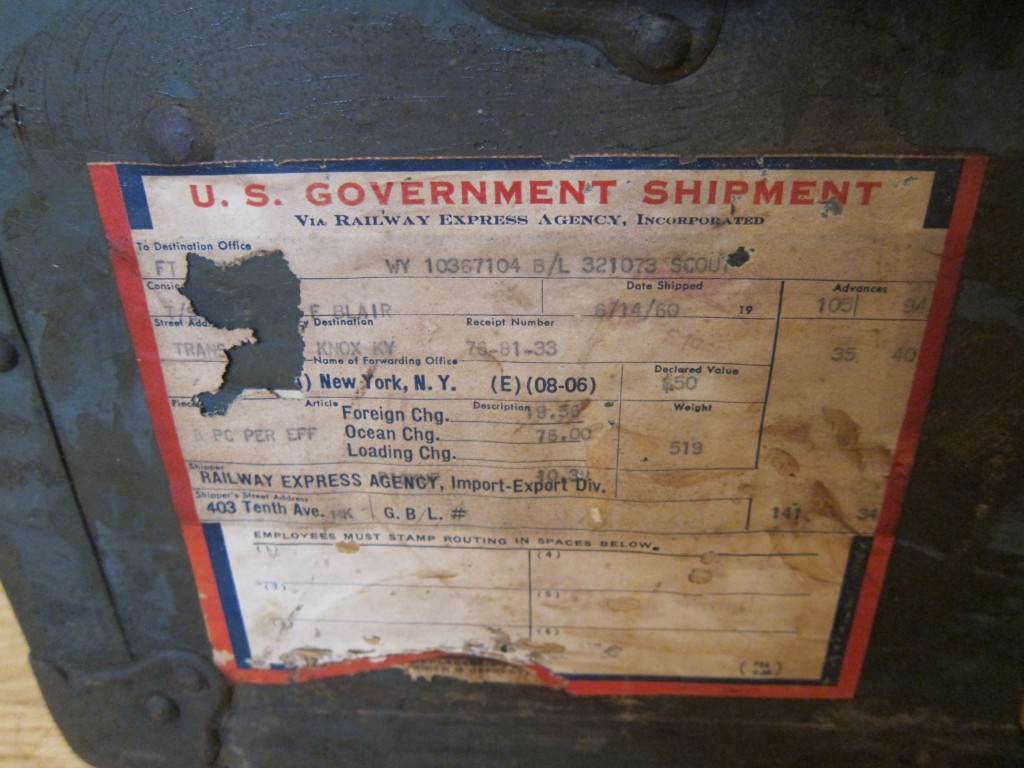 After I caught my breath and picked myself up off the floor, I dug through the first couple layers, just enough to realize that I was going home with the entire trunk.  We were both super excited to get home and fully excavate the old trunk and see what was in store for us.
Here are some highlights of what we found.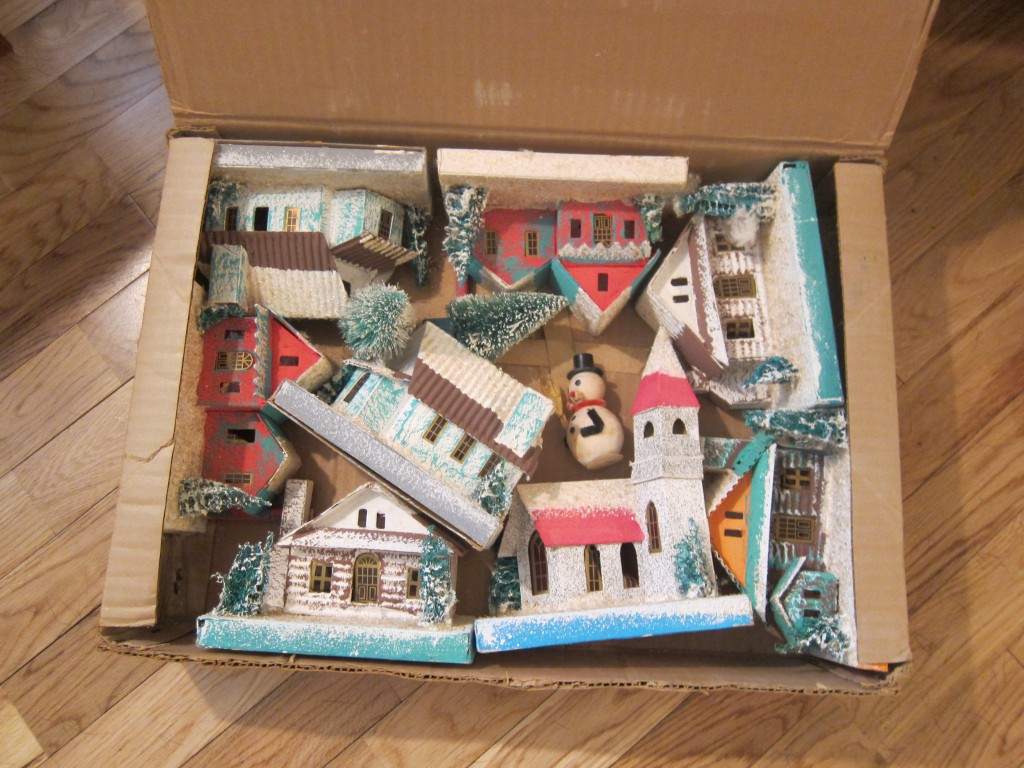 Oh yeah.  Vintage Putz village.  Major score.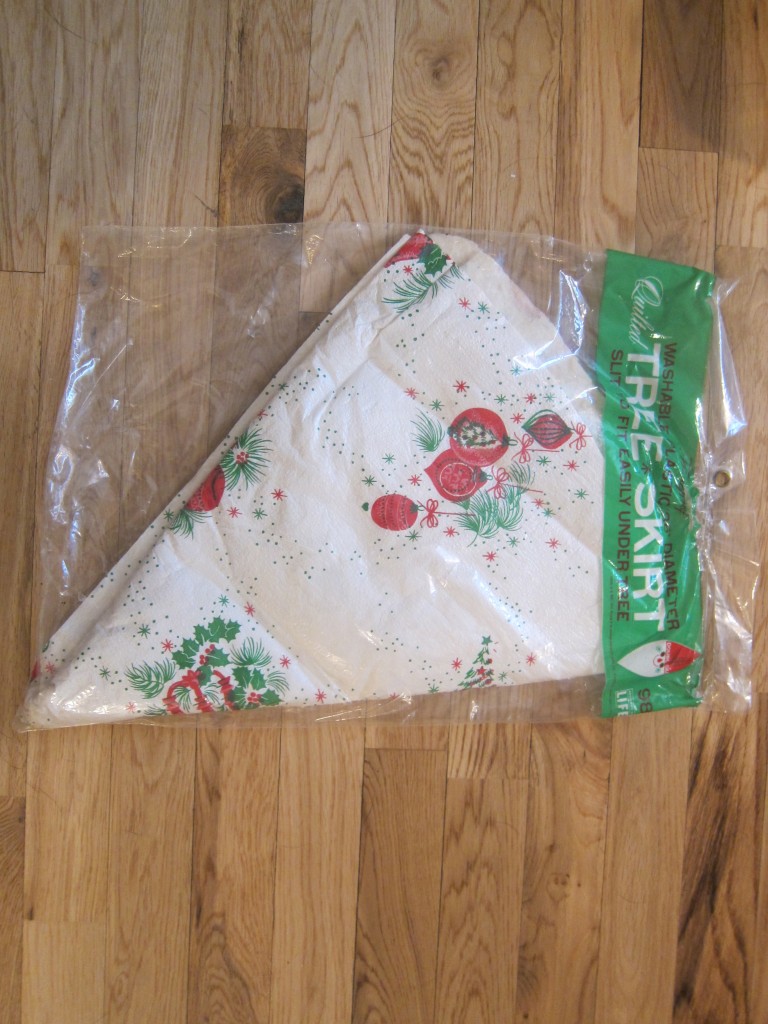 Adorable vinyl tree skirt in the original package.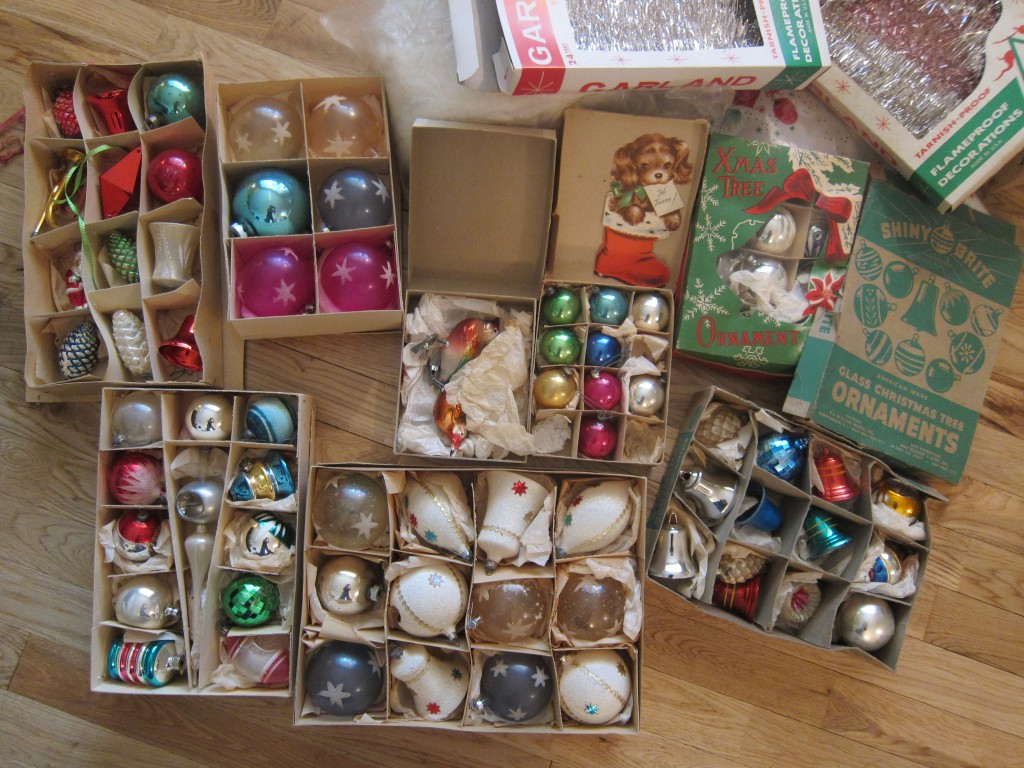 GOBS of ornaments.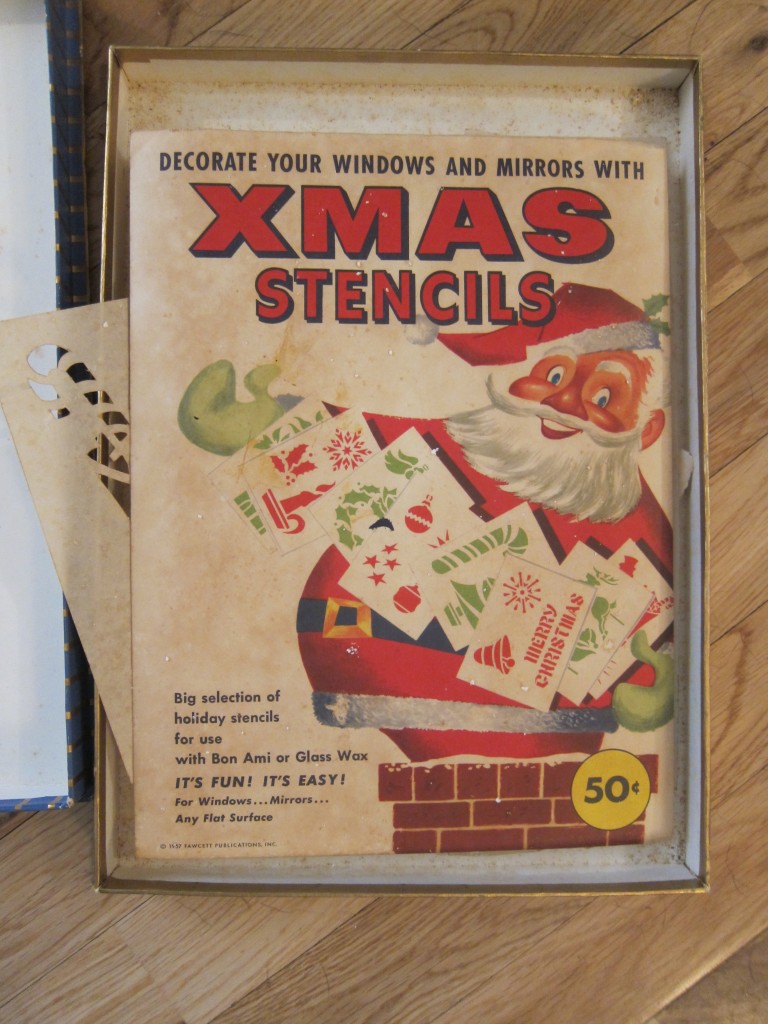 Cute as a button window stencils.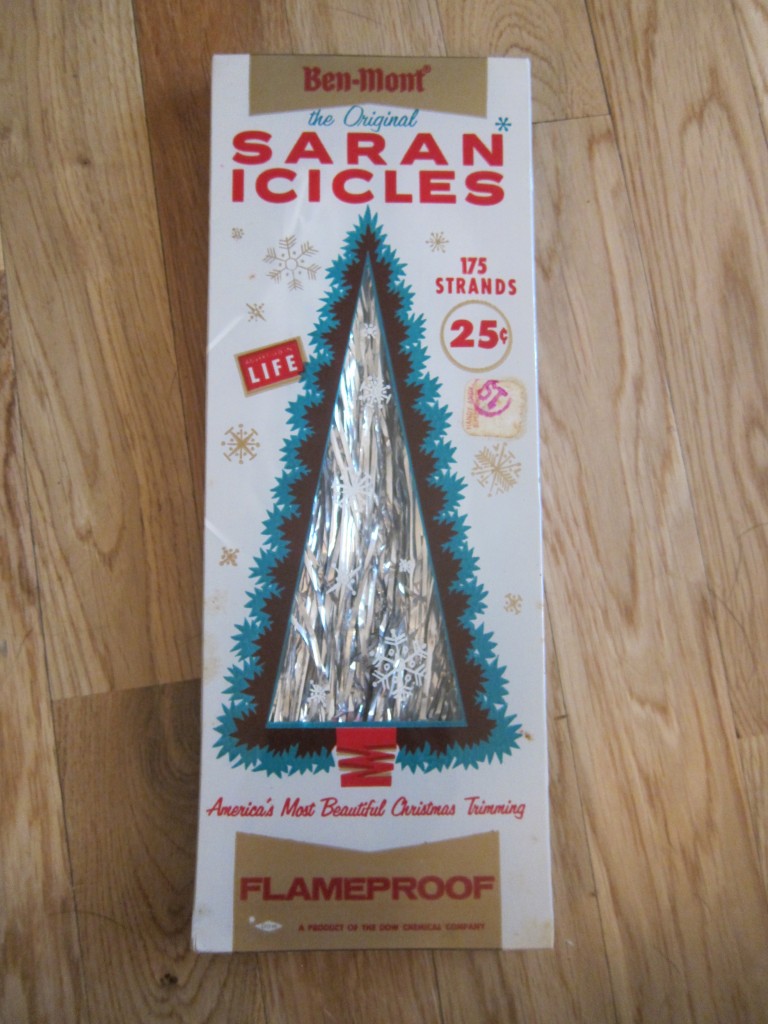 Never opened tinsel.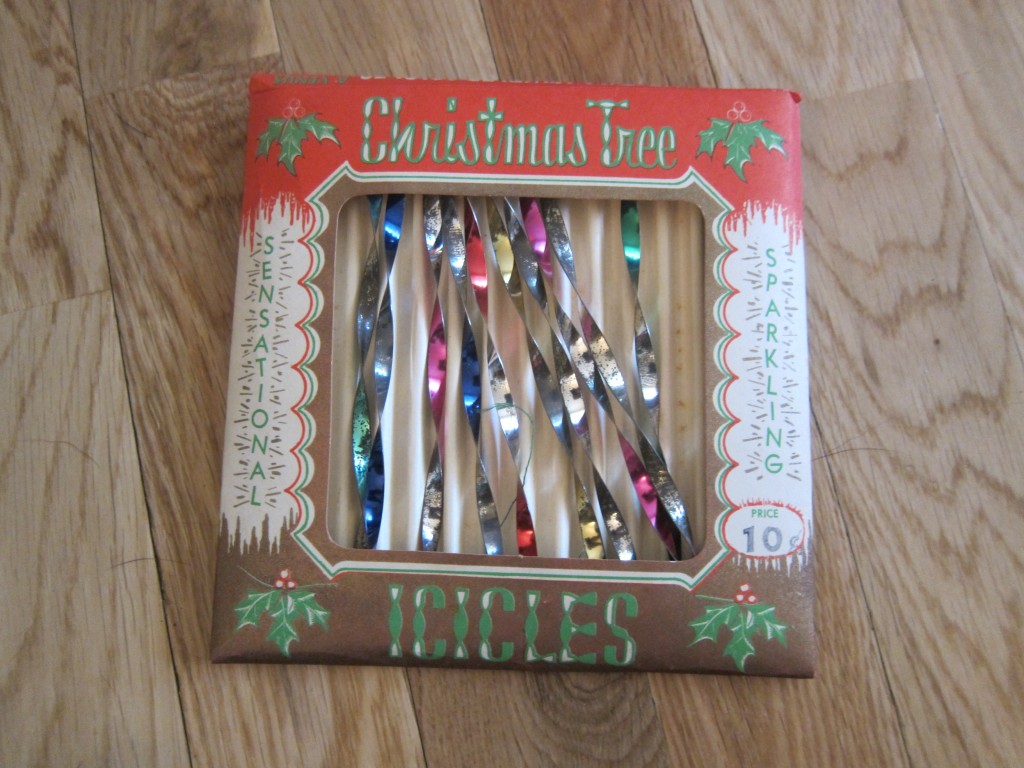 Dainty and sparkly tree icicles.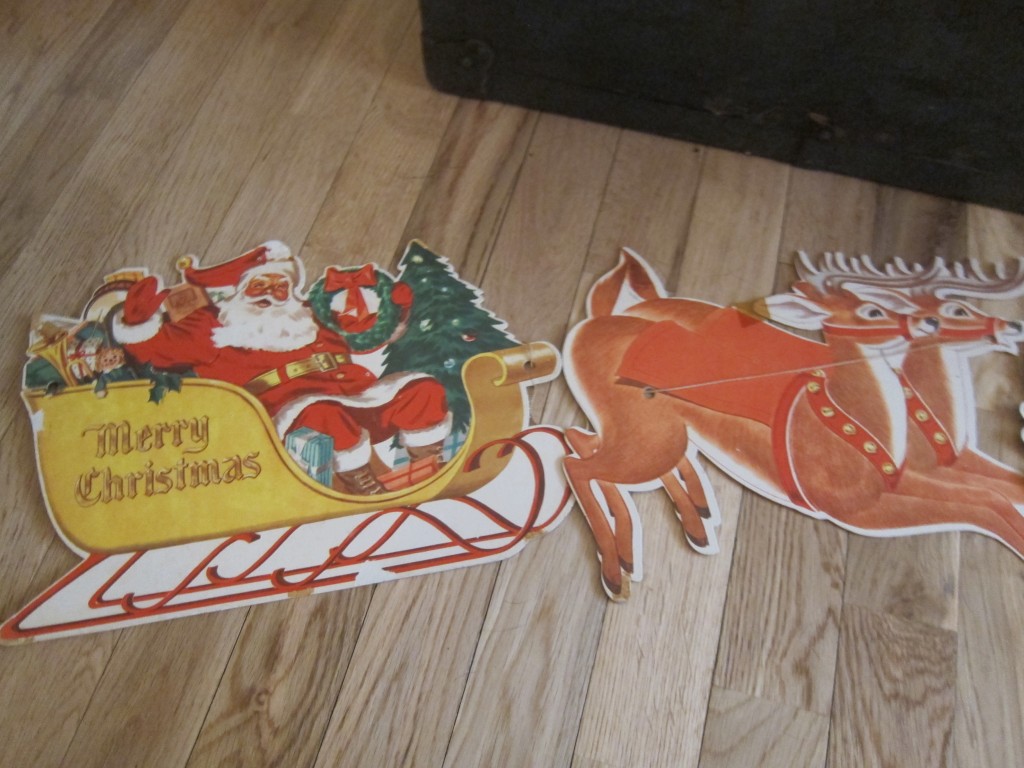 I never really know what to do with these kinds of cutouts, but this Santa, sleigh and reindeer is a total must-keep.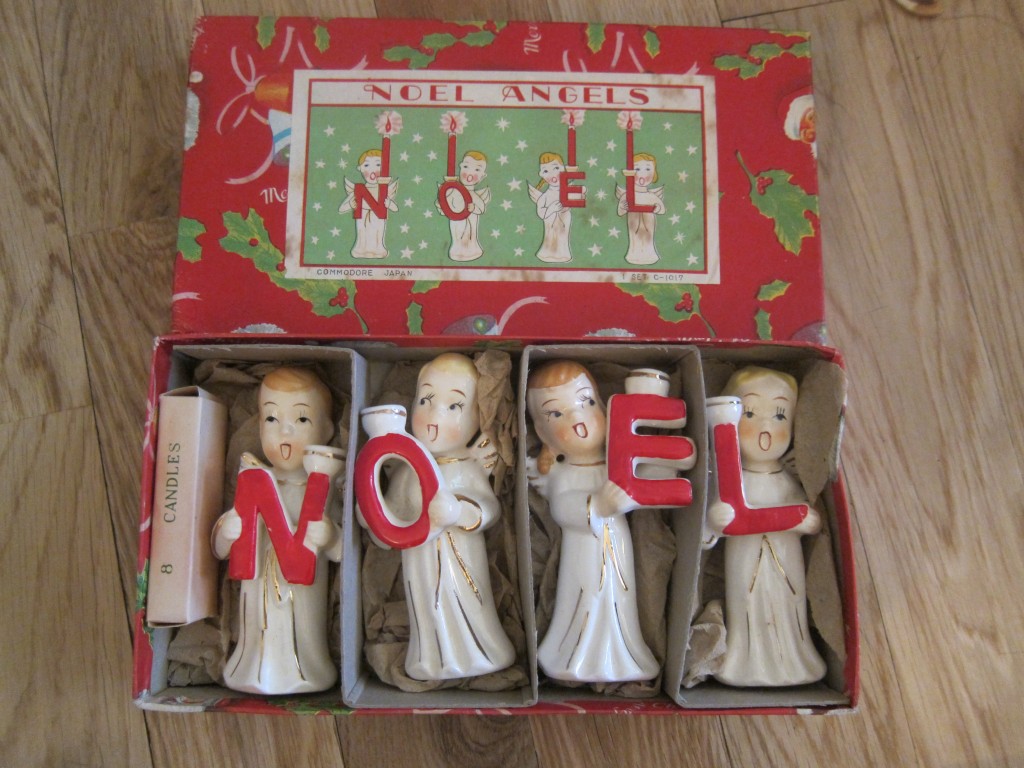 How adorable are these little NOEL angels?  They're not Holt Howard (although they look like they could be) but they are definitely keepers.
Once I had the box empty, this happened:
Cat is drawn to box as child is drawn to cat.  This may be the saddest looking cat in a box in all of the internet.  Poor Walter is a saint.