I haven't shown you much from my massive estate sale haul last weekend because almost all of it was for the shop, not for me.  I was so proud of my restraint!  But I did walk away with a few things that ended up in my house.  I'm only human you know!  One thing I was REALLY excited about was a small novelty cuckoo clock.  In the last year I've begun a pretty moderately severe fascination with vintage Alpine chalets – cuckoo clocks, music boxes, weather houses…as long as they look like a little Swiss chalet I'm all over it.  Especially if it also has a deer and a mushroom outside.  So imagine my delight and surprise when after a good hour of shopping at an estate sale loading up on tons of goodies for the shop I spot this little beauty that had somehow escaped my attention thus far: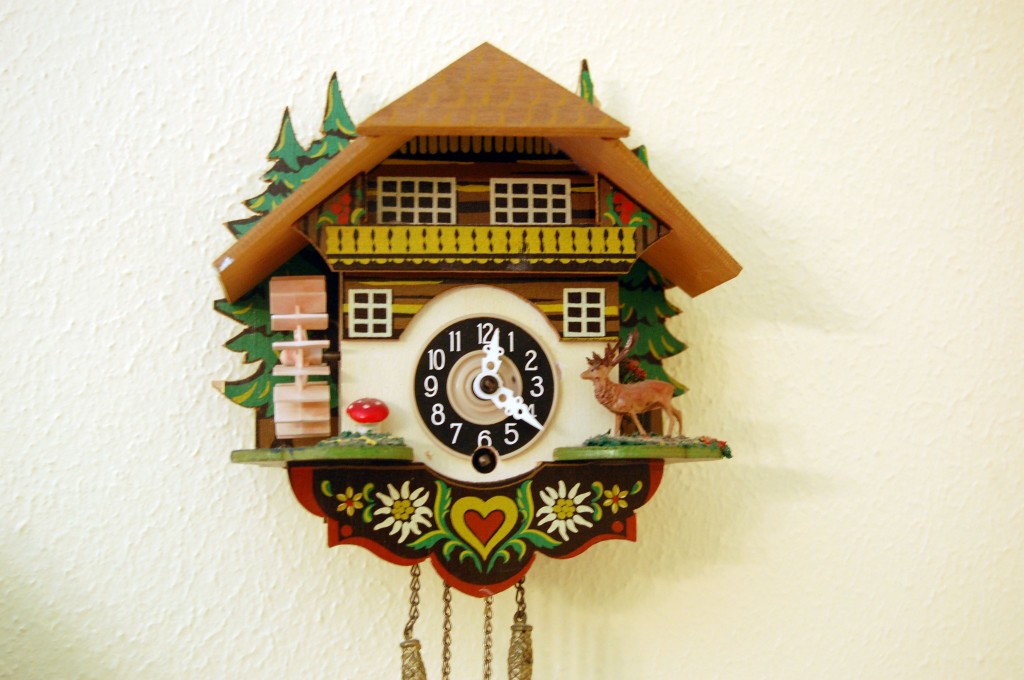 I snatched it up like it was a Cabbage Patch Kid at Christmas in 1985.  It now joins my burgeoning collection of novelty cuckoo clock decor: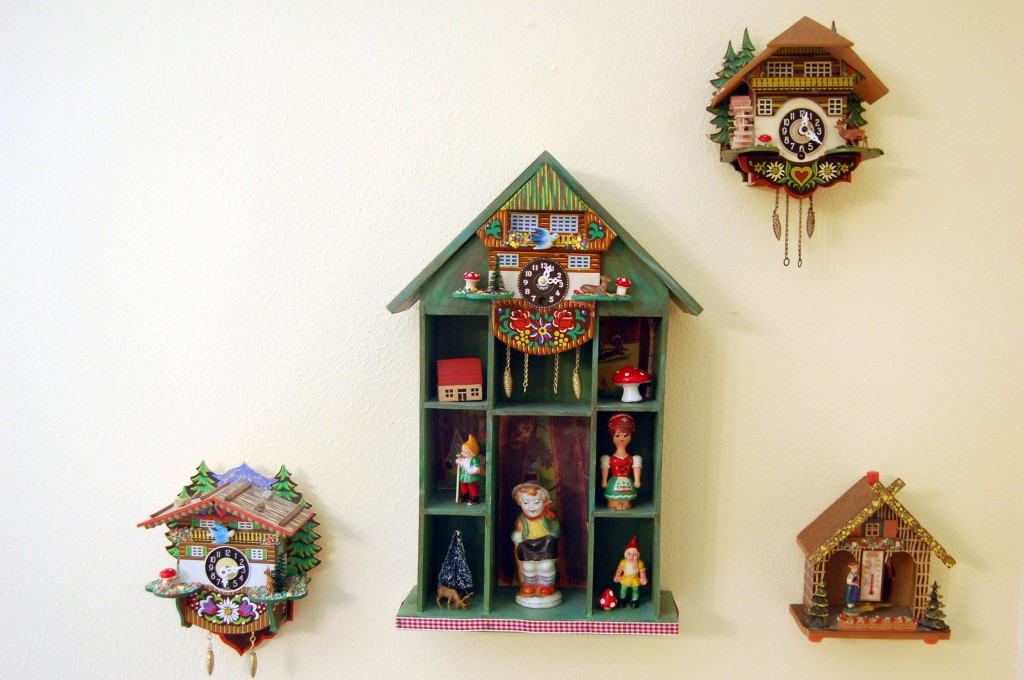 As you can see I still have plenty of room to add more!  The little weather house made a cameo on this blog recently.  Not shown is an actual functioning proper cuckoo clock in another room.  It all started with that shadow box.  The hubs got it for me for Christmas one year after I saw in on Etsy and about lost my damn mind.  After that I started seeking out little chalets.  My favorite is this little piece of heaven: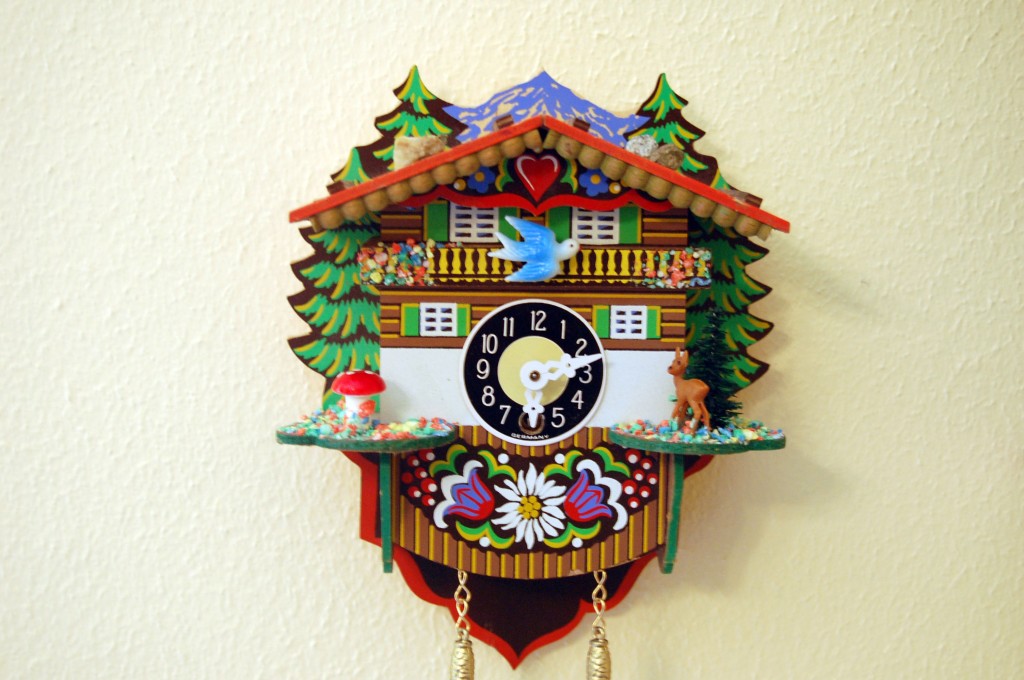 There's also these sweet music/jewelry boxes: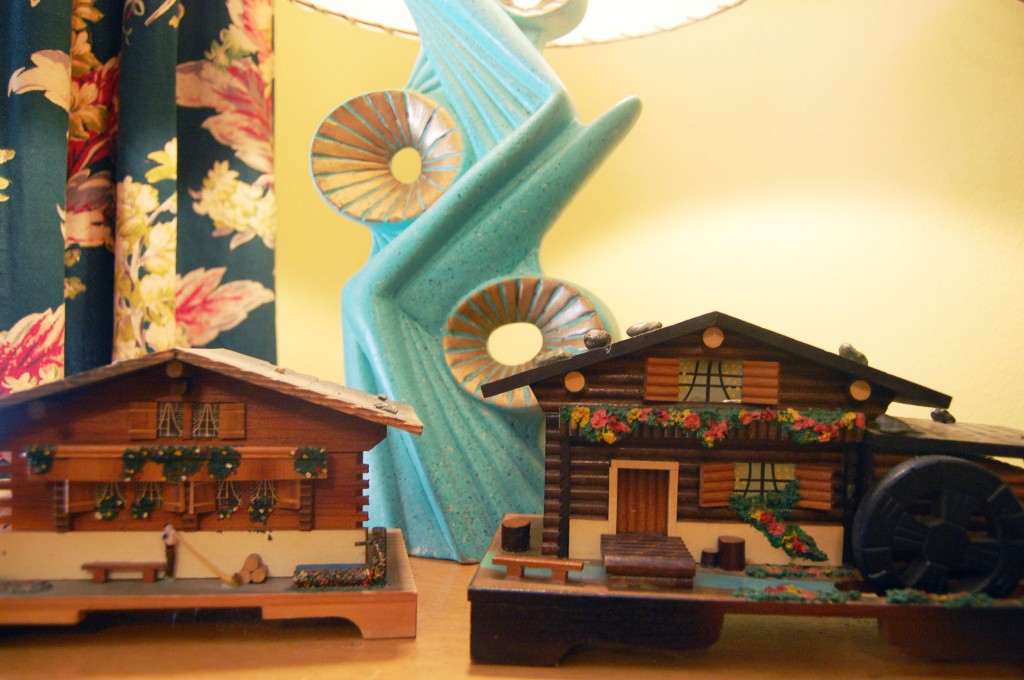 You may recognize the one on the left from an estate sale a month or so ago.  If you are to know anything about me, know this.  If I love something, I will not have just one.  I will buy every example I come across until my house is bursting with repetition and obsession.  It's what I do, people.