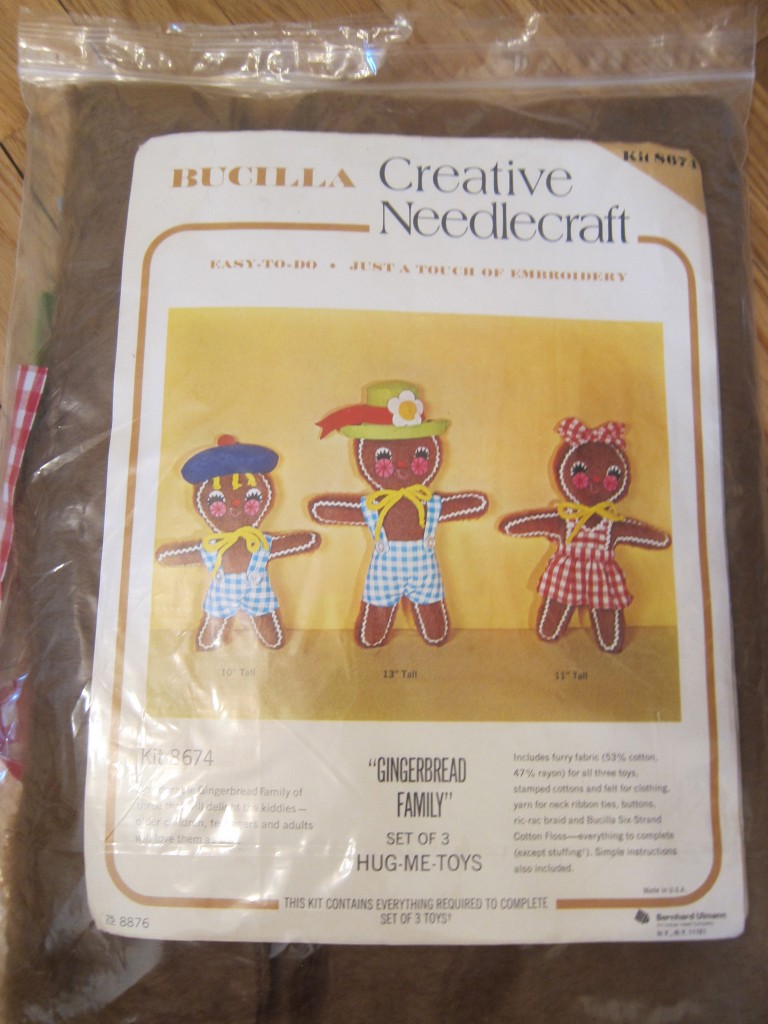 I've been squirreling this vintage Bucilla kit away for quite some time with the intention to make it for Little Betty for Christmas.  I finally decided to bust into it and even though it took about 10 hours to complete, I really love the finished product!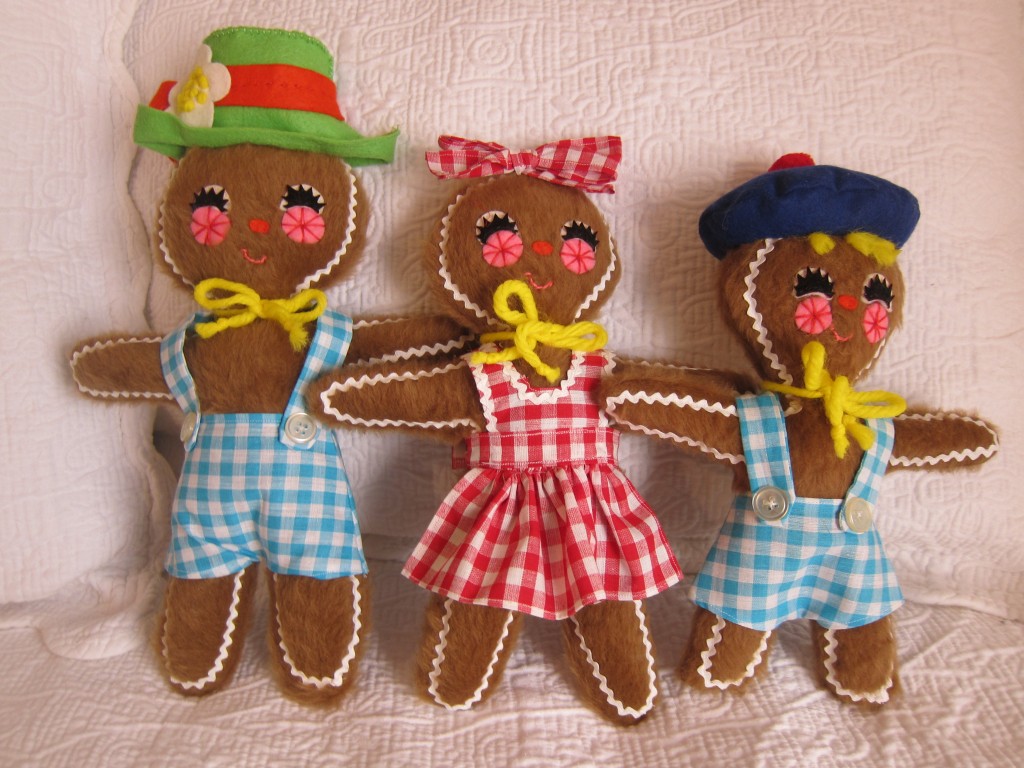 Aren't they adorbs??  Love em.  Anyhoo, I decided to use them as the prize in a treasure hunt that would originate in Little Betty's advent calendar.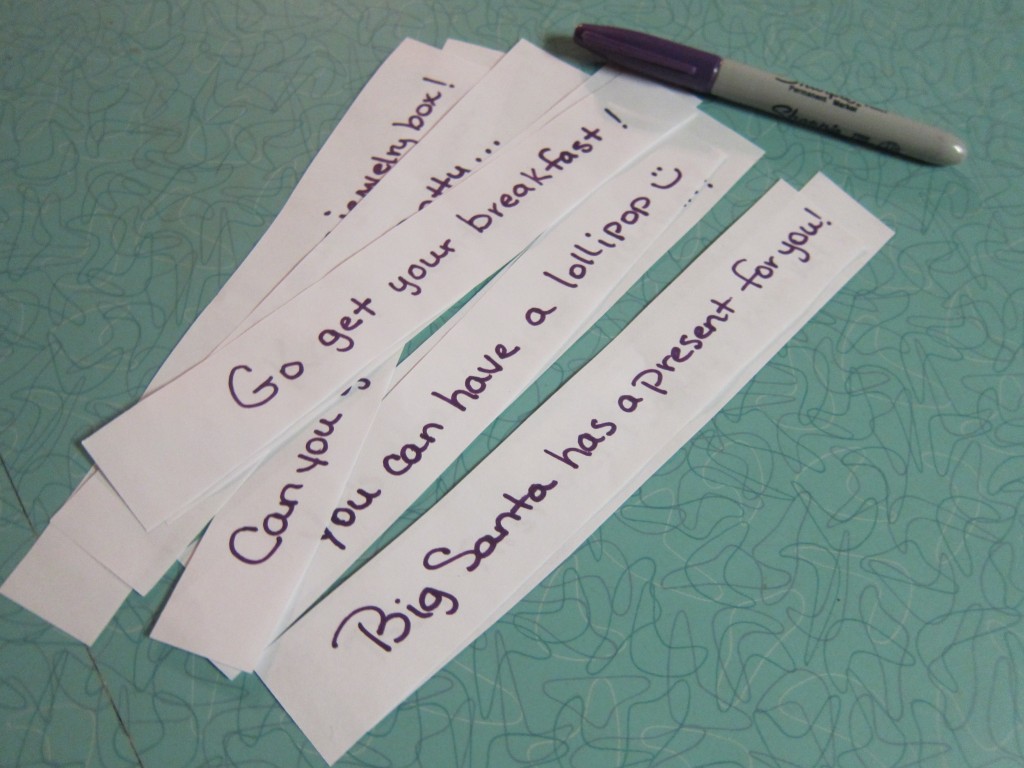 This morning when she woke up it took her no time to get into it!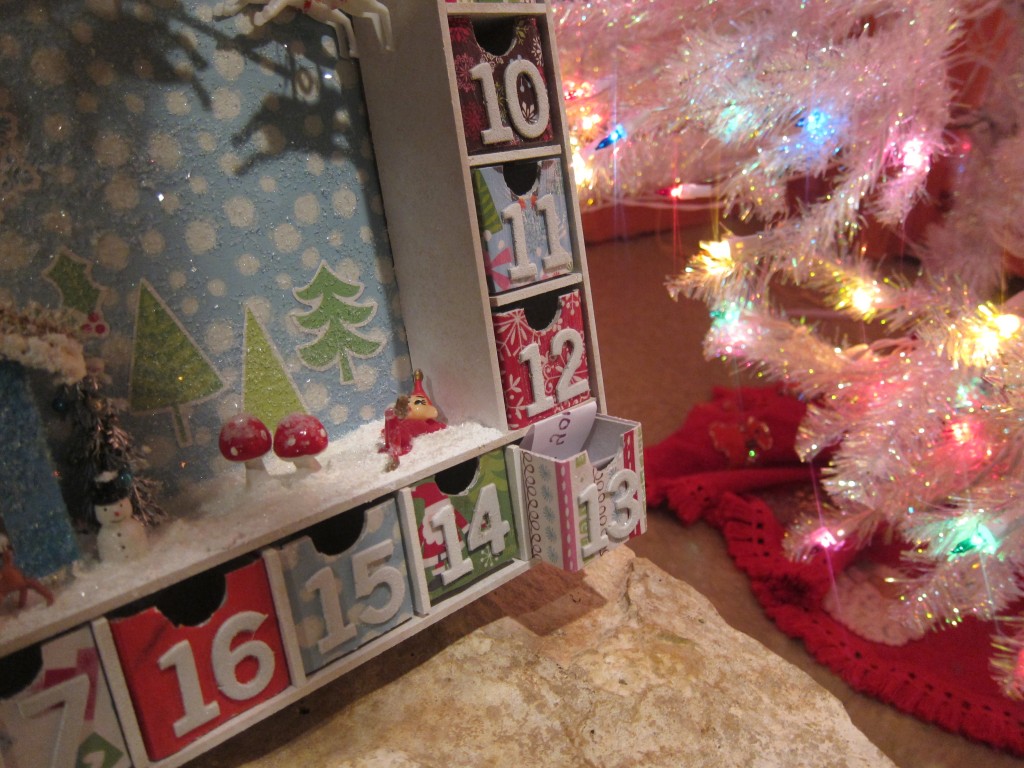 She ran around the house excitedly, from one clue to the next…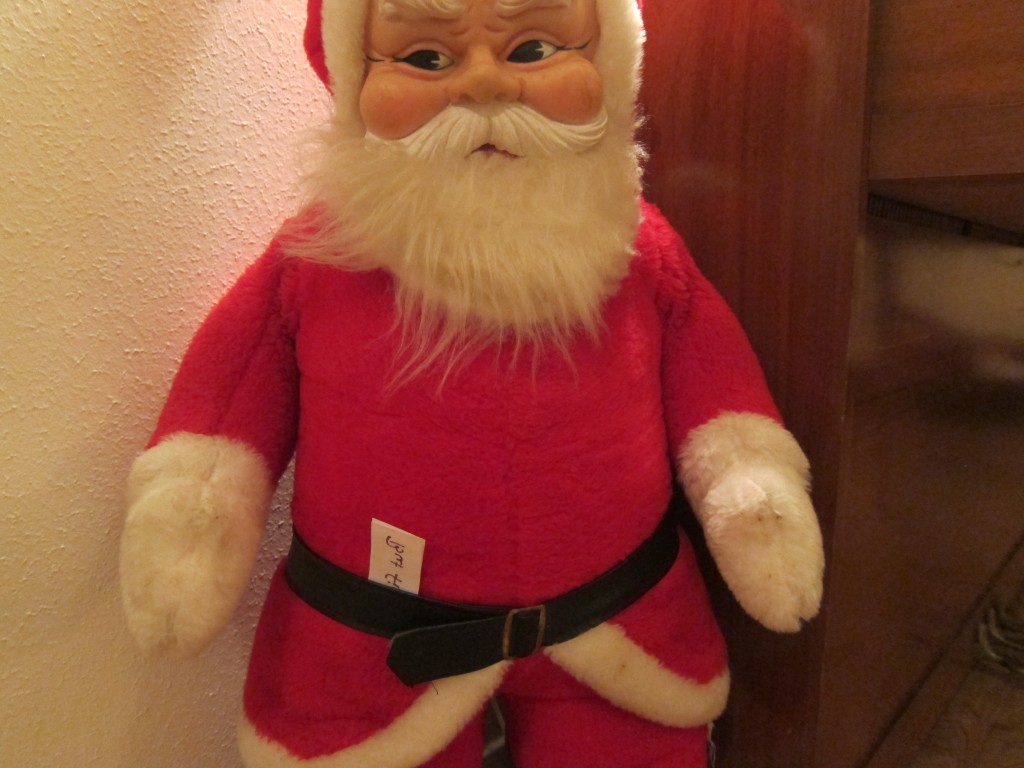 and was thrilled to discover the culmination of a secret Christmas tea party with her elf, Princess Jack, and her new family of gingerbread dolls!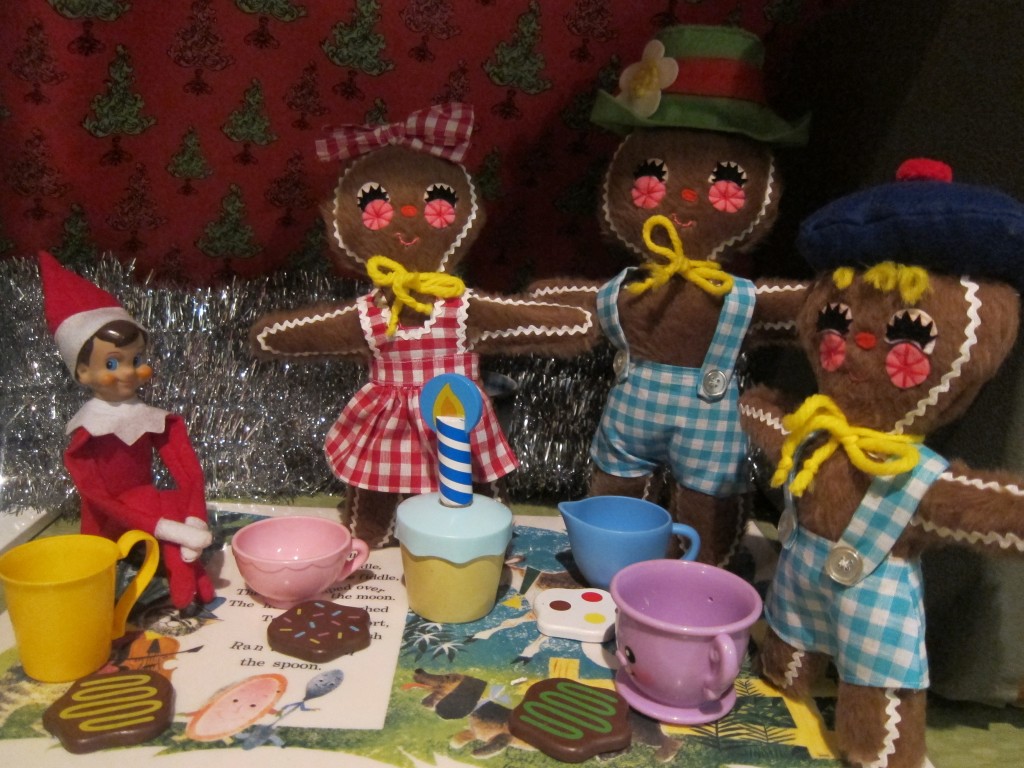 In no time they were cuddled up on the couch with her.  I think they have found a loving home!  Having kids is pretty fun.  I'm so glad I got to do it.