Today was a pretty disappointing day for estate sales.  Sad.  Everything I wanted was either swiped out from under me or too expensive.  I know, it happens.  And I've had some really great luck lately, so I shouldn't be too bummed.  But still.  However, I did manage to score one pretty great thing for Little Betty.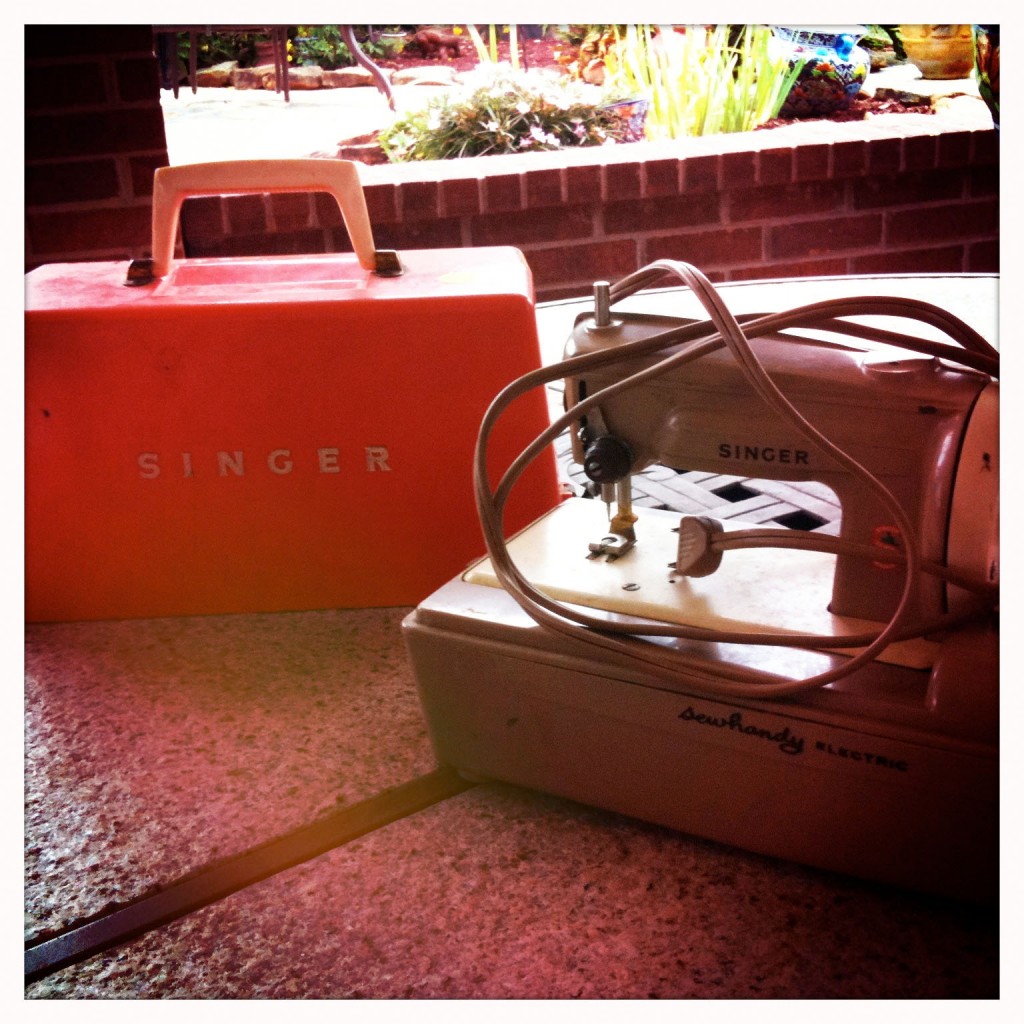 A Singer Sew Handy child's sewing machine!  It was the one bright spot in my day.  I actually saw one of these at the second sale I went to and they had $100 on it.  They were dreaming.  Then the third sale had the exact same one for $20!  I'm so excited to teach Little Betty how to sew on this!  Actually, the first sale had a toy sewing machine (didn't do anything, just cute) and the brand was Little Betty!  I was so tempted to get it, even at $25.  I may go back tomorrow on the 50% off day and see if it's still there…
Here's hoping for some better shopping karma tomorrow!
Have any of you ever had a depressing bust of a treasure hunting day?