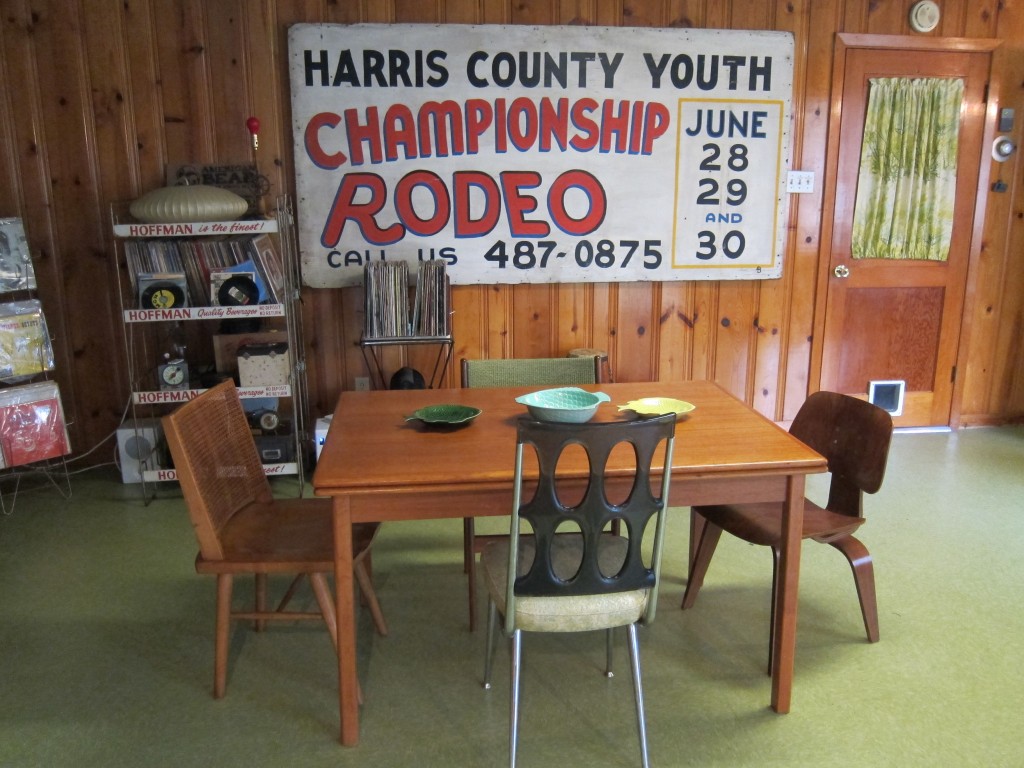 I need your design permission, dear ones with incredible taste.  Here's the situation. Mister Crafter and I were in dire need of new dining room chairs.  Every time we had people over, we had to make sure no one sat in any of the "bad" ones lest they fall through the chair.  Seriously.  It was embarrassing.  But danish modern dining chairs without a table are not the easiest thing to find.  And I shop for a living!  But I did have 3 killer mid century chairs waiting in queue to go into the shop.  One thing led to another…and now we have this.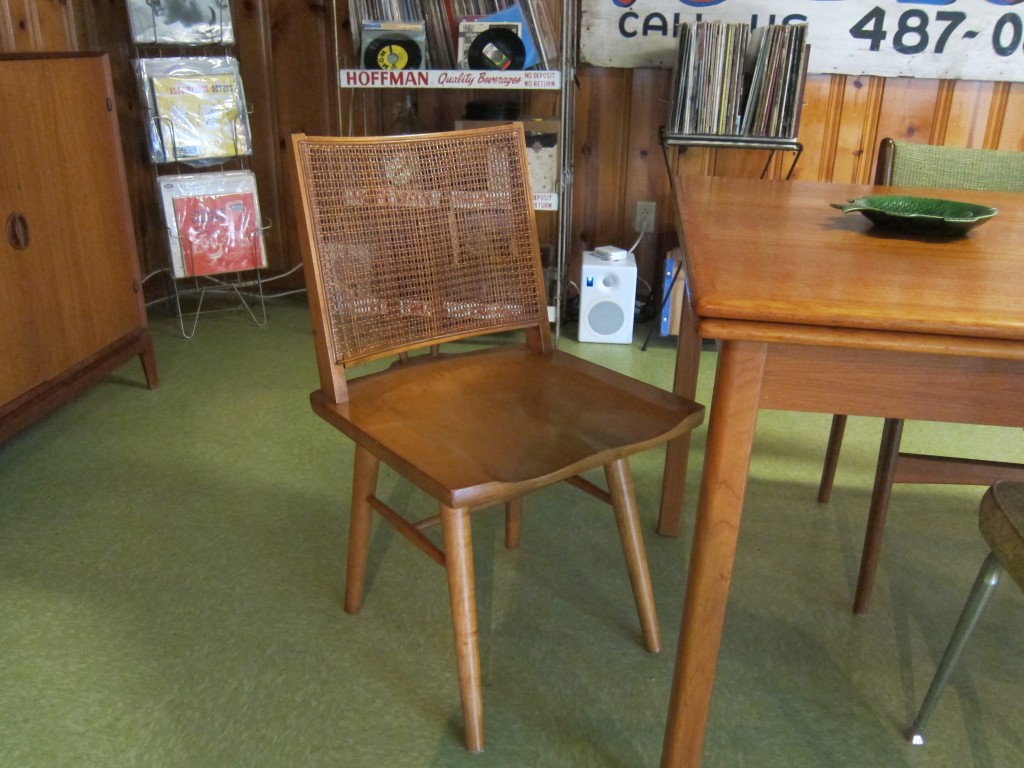 This blonde-ish/teak-ish chair with molded seat and reeded back.  Maker unknown.  Awesomeness and comfort certified.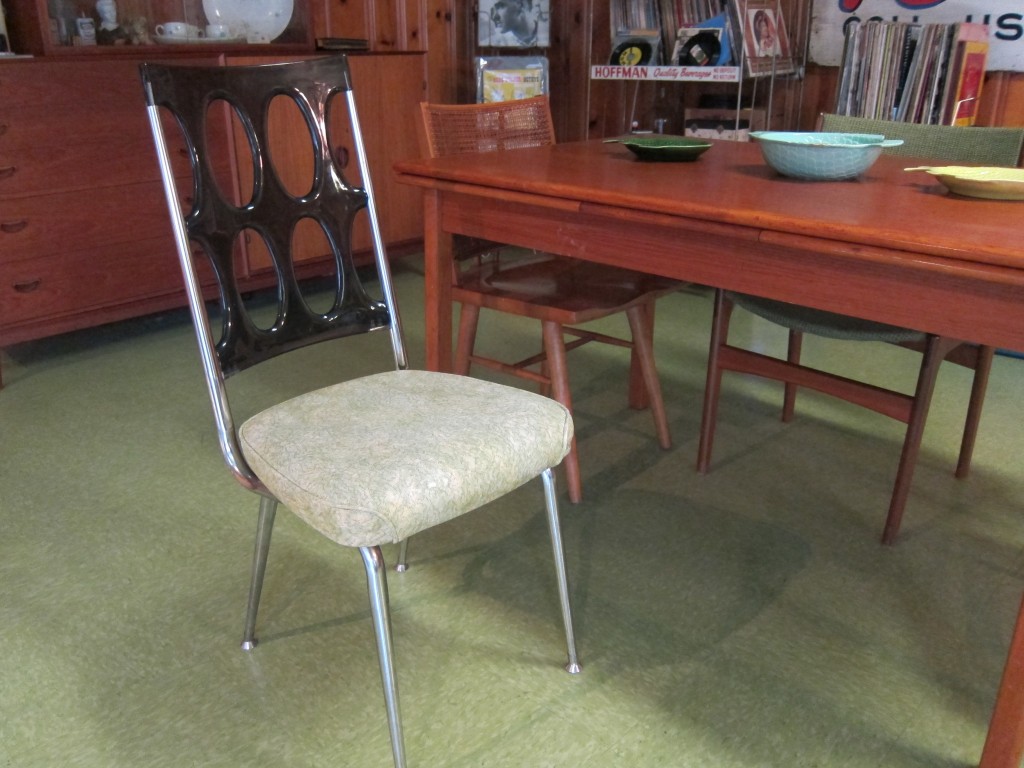 A Chromcraft smoked Lucite and chrome dinette chair with original green upholstery.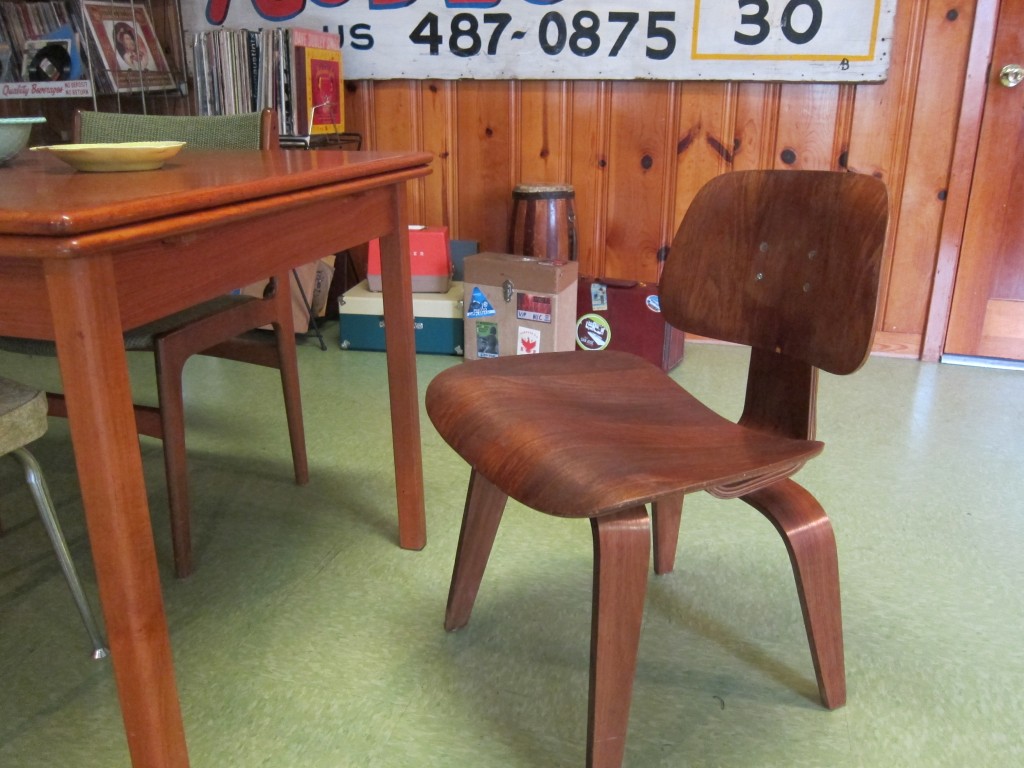 Our desire to find an excuse to keep this chair may have sparked the whole mismatched dining chairs idea in the first place.  We think it's an authentic Eames dining chair that suffered a repair in the form of those screws and that nick that I'm going to try to fix.  If it's not authentic, it's a dang good knock off.  We compared it closely with our real Eames molded plywood lounge chair (not vintage – a Design Within Reach splurge) and we can't find anything to tell us this one is fake.  We also ran it by a friend who is a bit of an Eames expert and he agrees.  Real or fake, I don't really care.  It's beautiful, even with the screws.
Can I do this?  Does it look good, or too hodge-podge?  I'm all about mix and match – all my glasses and plates are – but this leaves me a little unsure.  My gut says it's awesome, but I'd like some feedback.  So what do you think?