There are a couple last Kitschmas projects I wanted to show you before I pack everything away for another year.  *sniff*  Although my new job and the God Bless Our Pad kit prevented me from being as prolific with my Christmas crafts as I wanted – there were so many I had in mind that I just didn't get to! – I did get a few things done.  I already showed you this year's felt mouse ornament, but I also started another ornament series that I plan to make one of a year.  Last year I bought this adorable Nutcracker ornament kit made by Bucilla: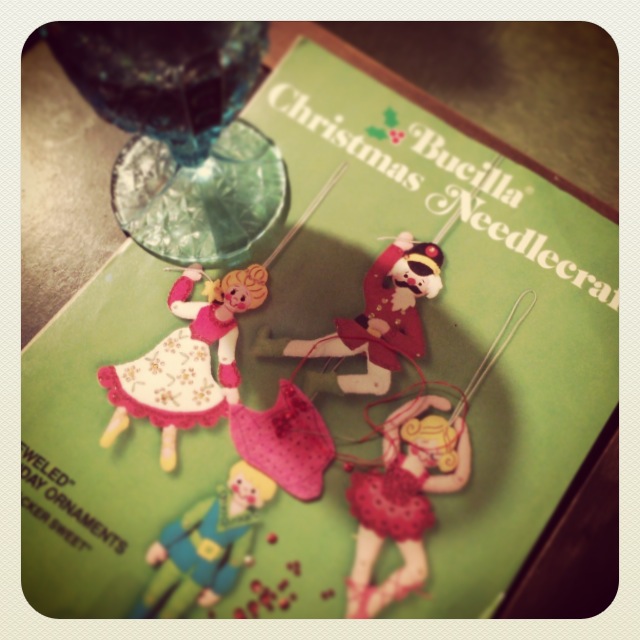 I had originally planned to make all four this year, but I quickly realized that was crazy business.  These little guys are pretty fiddly and intricate!  So I wisely came to the conclusion that I should make one a year, just like the mice.  Requested by the boss Little Betty, the ballerina was first: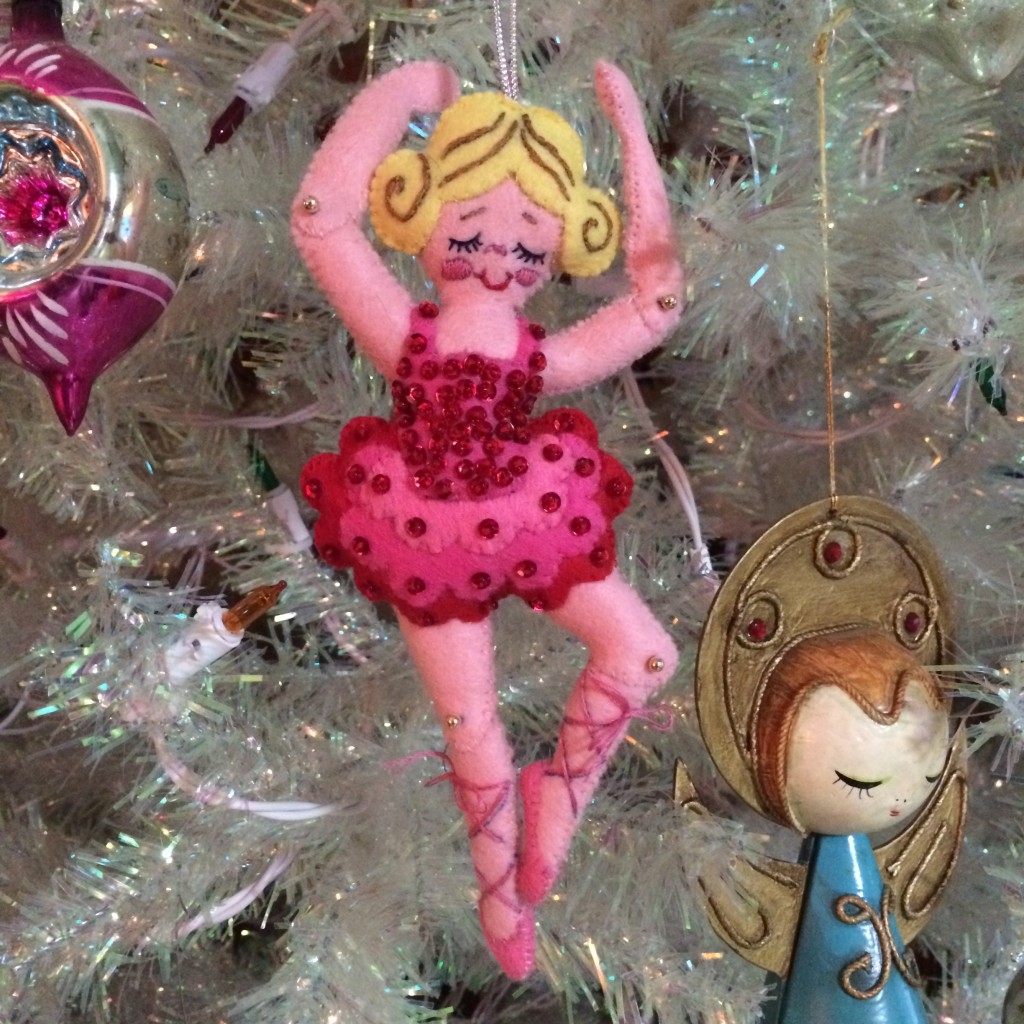 It's all hand sewing and embroidery, adding beads and sequins, then sewing the layers together, and finally sewing the back and fronts together and stuffing as you go.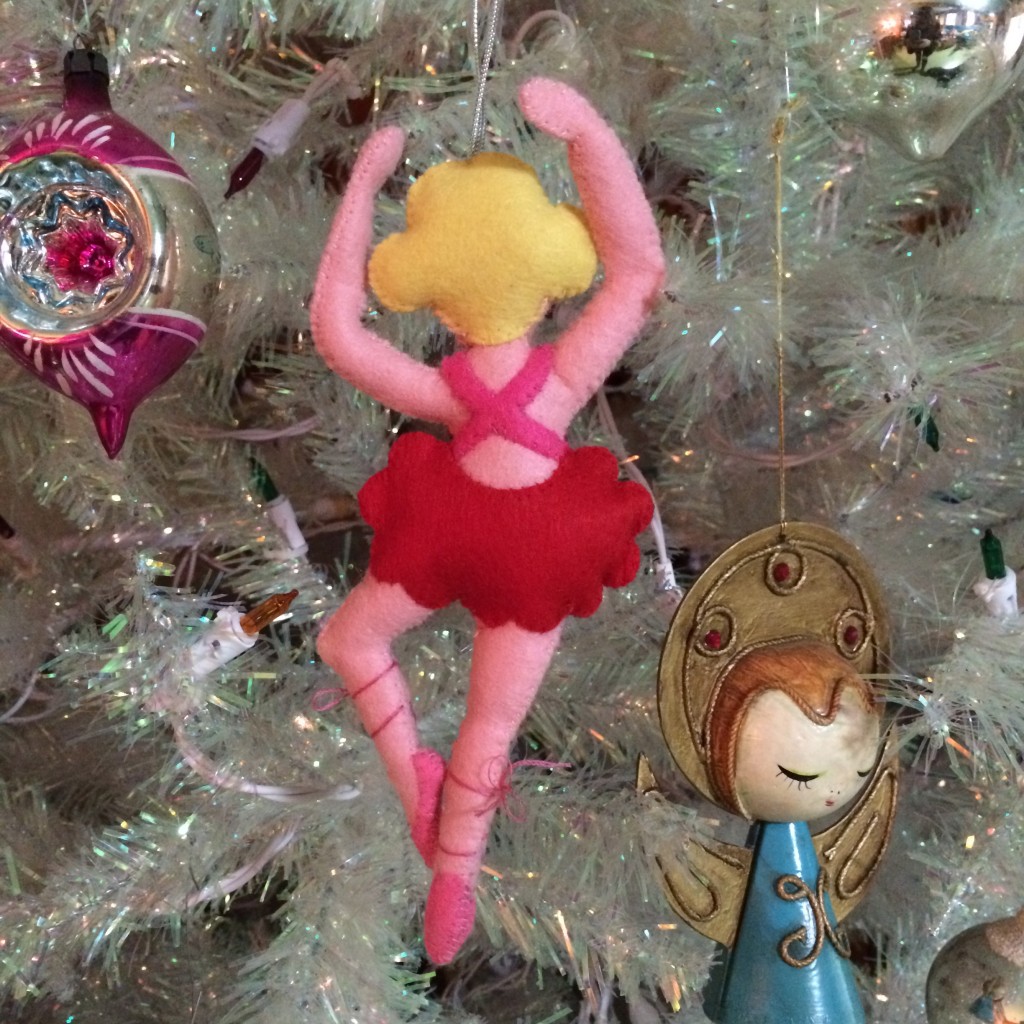 The sewing was definitely the least fun part as the spaces were so tiny it was darn near impossible to get stuffing in there!  Anyhoo, I'm looking forward to eventually having all 4 of these sweet ornaments on our tree.
Next up was hands down the most fun project this season.  Little Betty, my sister in law, and I made over 40 of these sweet diorama bell jar ornaments.  We used this tutorial.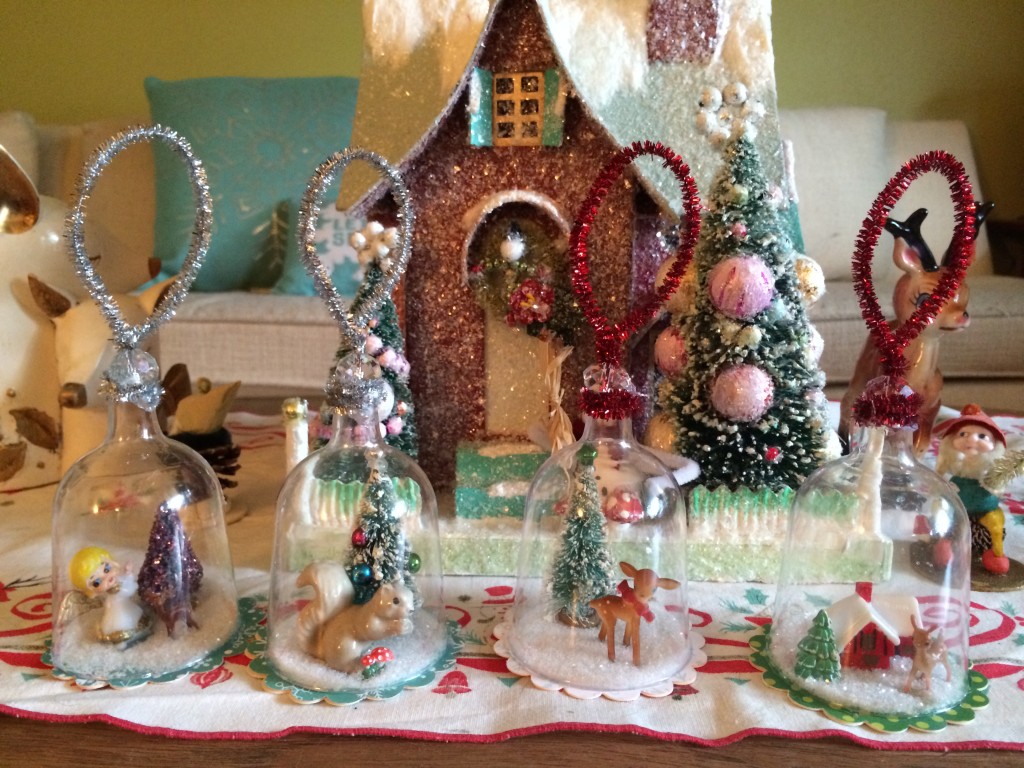 I wish I had pictures of more of them but we gave them to co-workers, teachers, and family members as gifts.  They were so fun to make and turned out tooth-achingly sweet, in my opinion!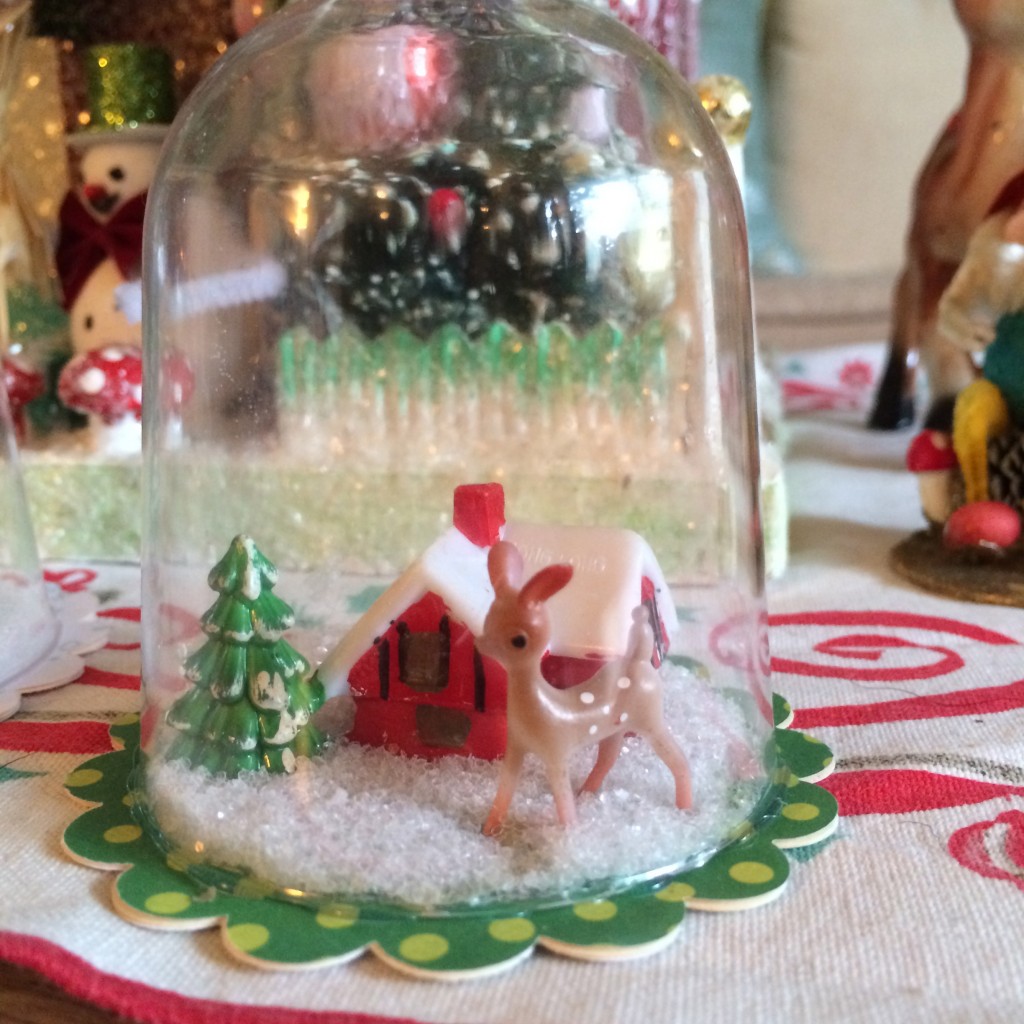 They were so cute, in fact, that my sister in law agreed they actually made us angry.  Now that, friends, is pretty darn cute.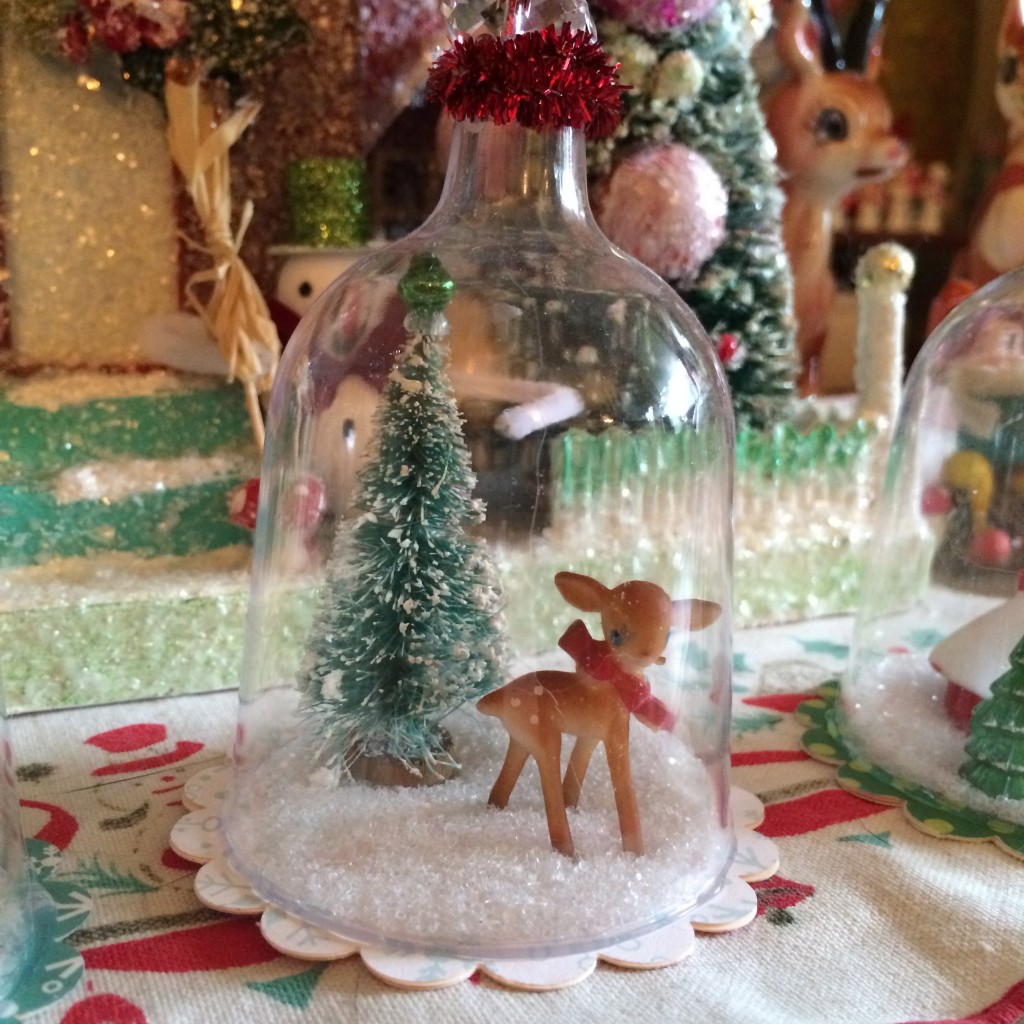 They are made out of plastic wine glasses, scrapbooking paper, vintage Christmas miniatures, and glitter.  In other words, magic.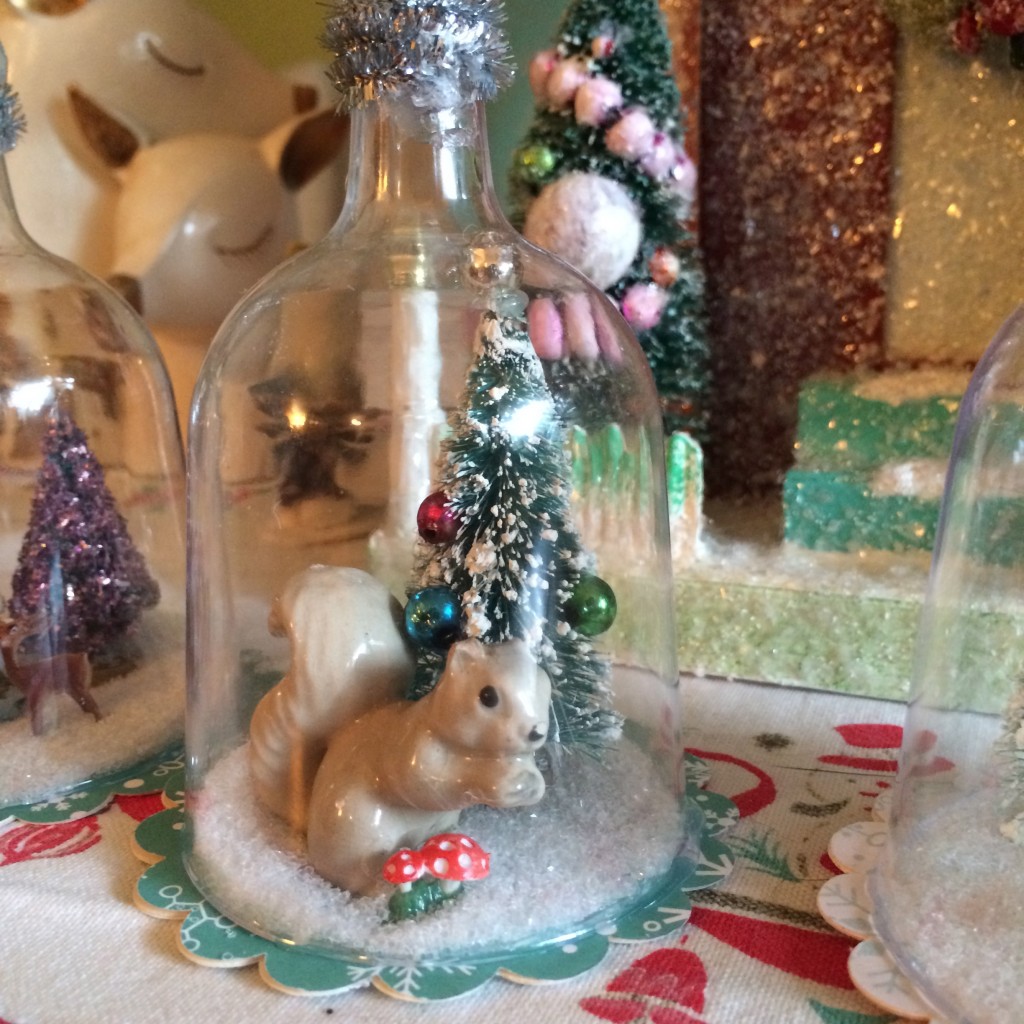 Little Betty had so much fun making these with us!  She was pretty prolific, actually, churning out adorable Kitschmas vignettes in record time for us to encapsulate in plastic domes covered with glitter for generations to come.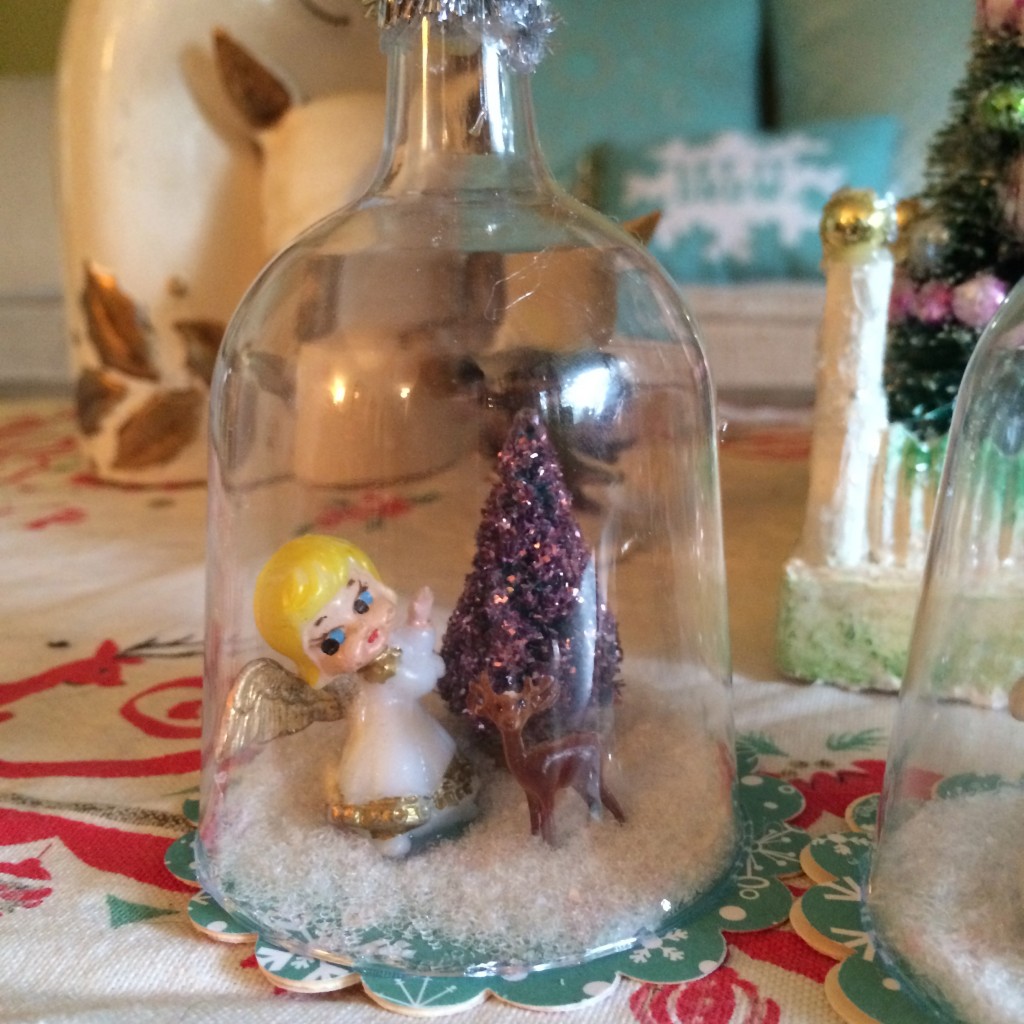 Well, folks, that's it.  Kitschmas is officially over.  I think this coming year I may start making Christmas crafts in July so I can get everything I want finished!  What were your favorite Christmas crafts this year?