Once again, February finds me frazzled and knee deep in birthday party planning mode!  I was sure I would have lovely weather this year, since the last two years totally boned me and my party plans.  So, ever the optimist, I planned a Fairy Tea Party for sweet Little Betty's 5th birthday party.  If I do say so myself, it was everything I'd hoped.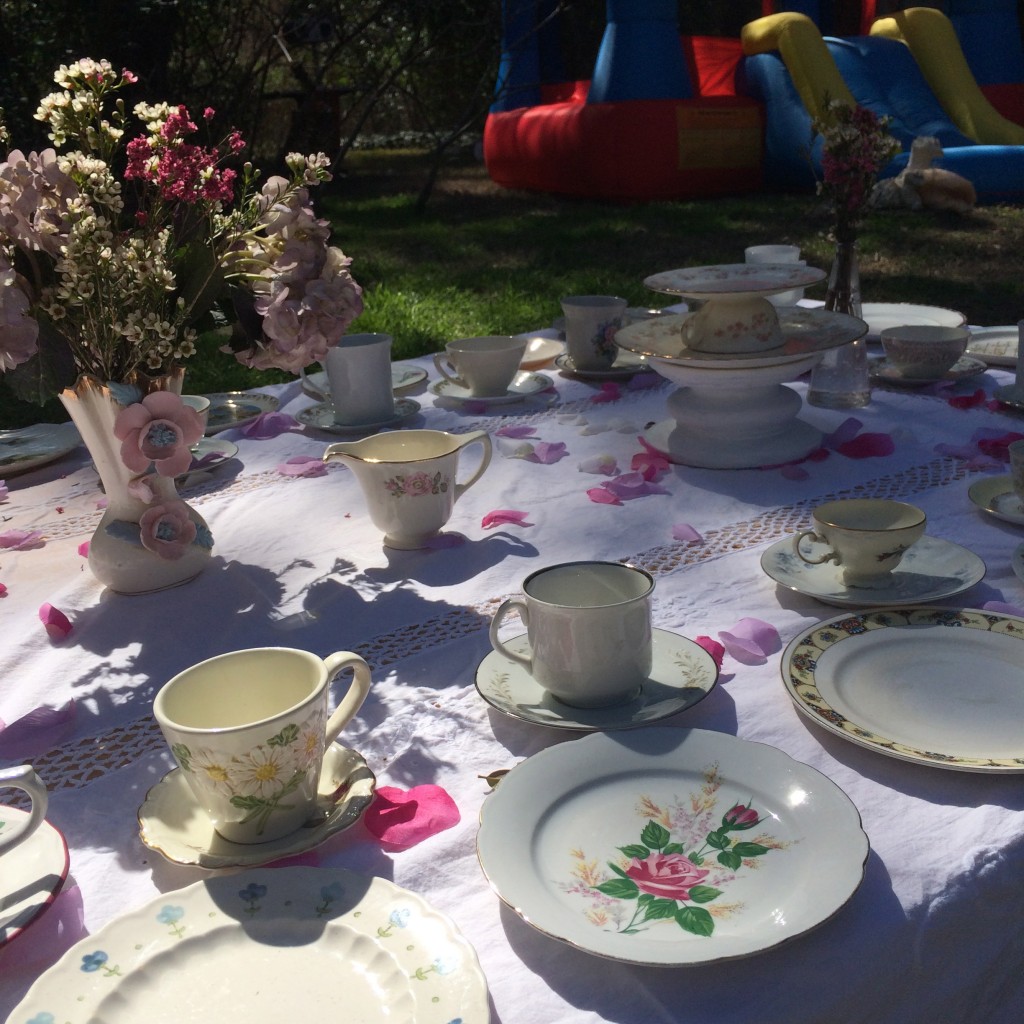 I spent weeks cleaning out every thrift store in a 25 mile radius of all their teacups, saucers, and dessert plates.  My vision was mismatched shabby chic.  Not original, I know, but so lovely.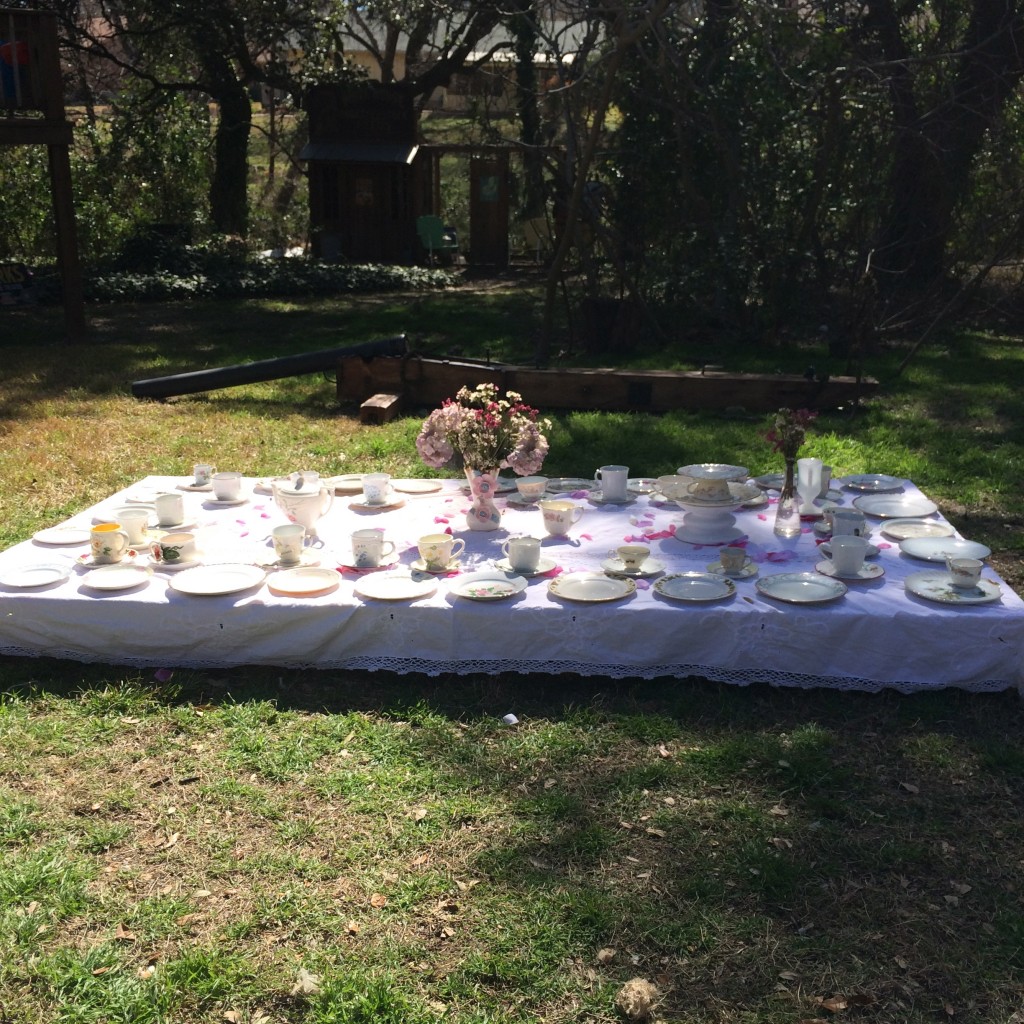 I was expecting about 25 children, so instead of borrowing every child sized table and chair I could find I decided to improvise with a piece of 4×8 plywood, some bricks, and grass seating.  It worked like a charm.
For the traditional photo op (you know I can't have a party without one) we did a fairy throne with breezy fabric, flowers, and a fairy house all decorated for a party.  It certainly wasn't my best photo station, but we did get some good photos out of it.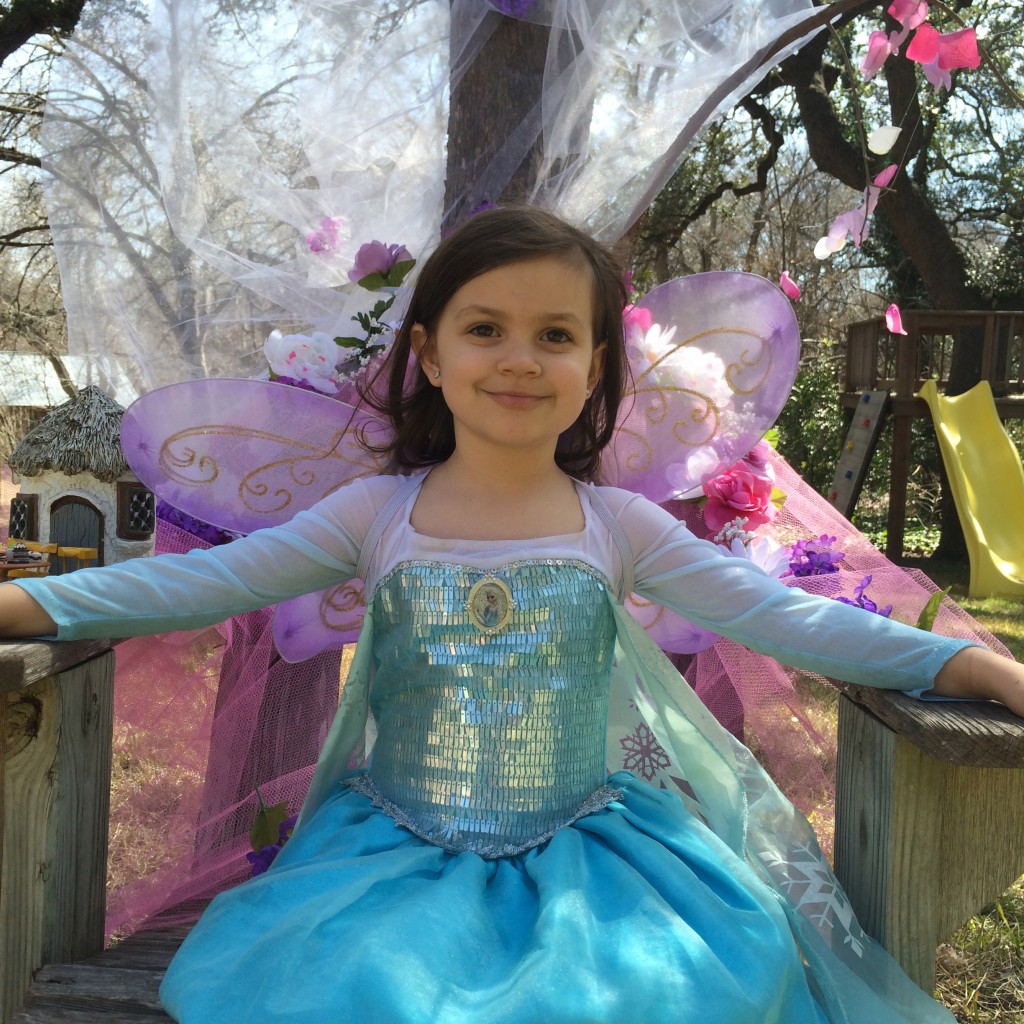 For activities, we had a station to make fairy flower headbands: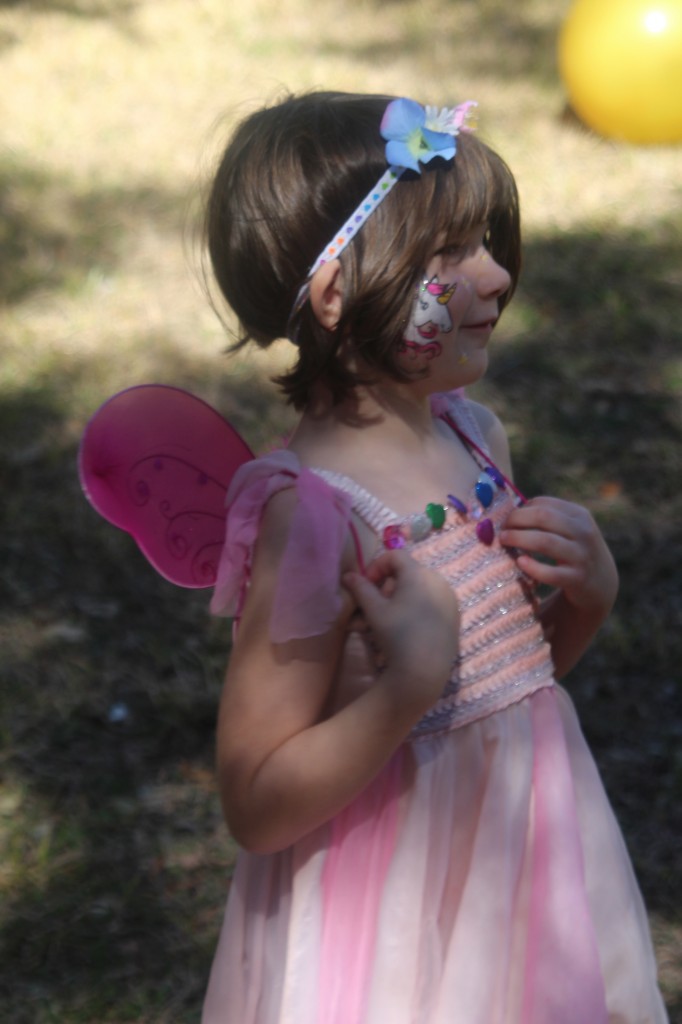 We had a really amazing face painter too: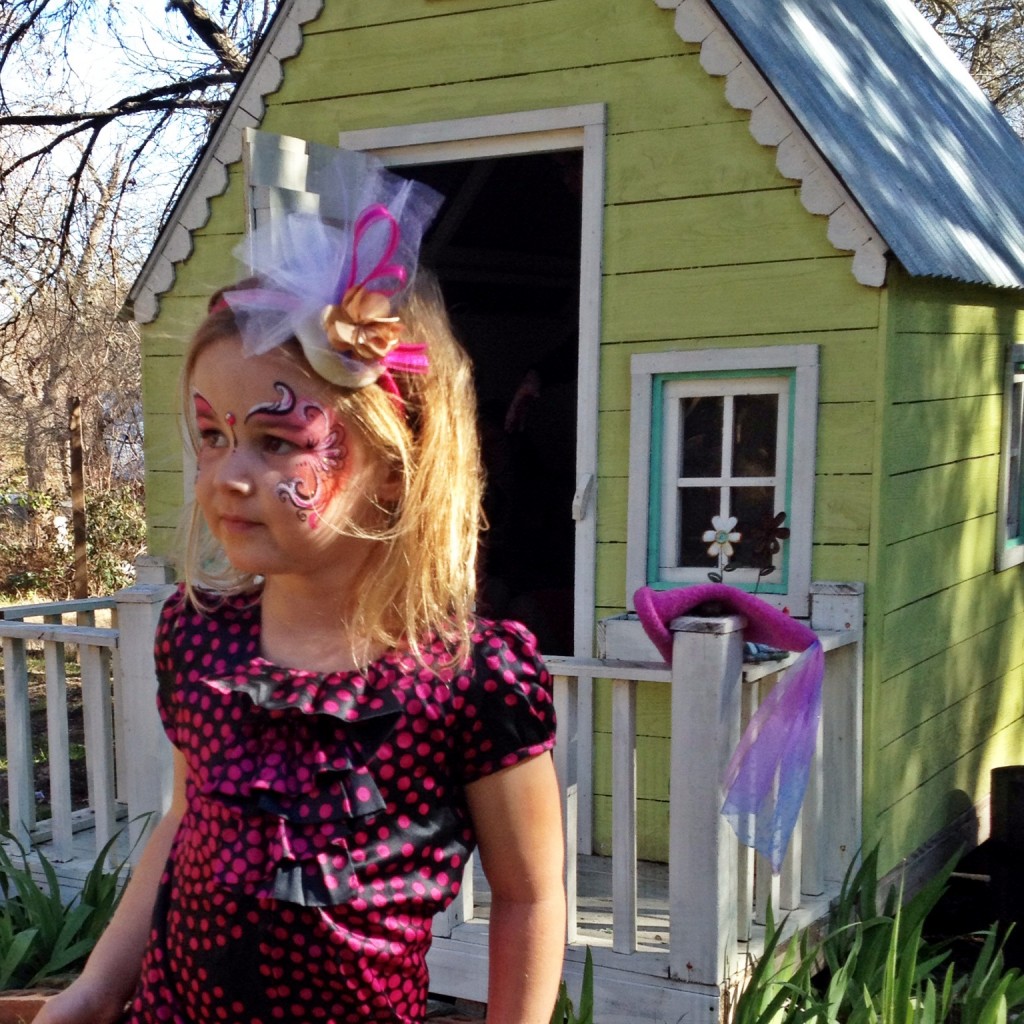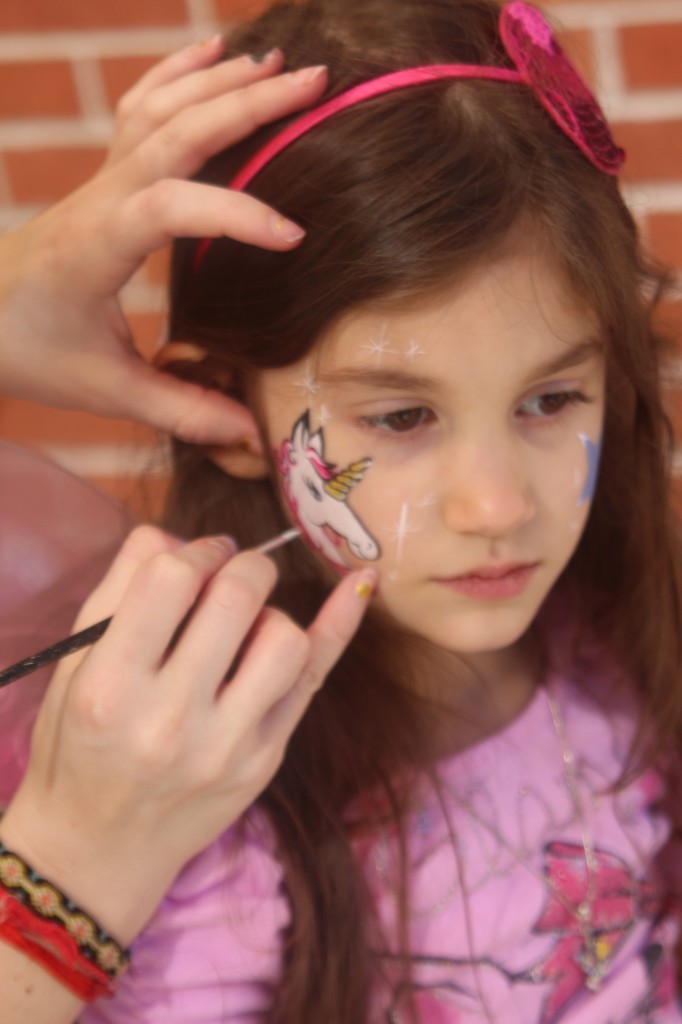 And of course everyone left with a new pair of fairy wings: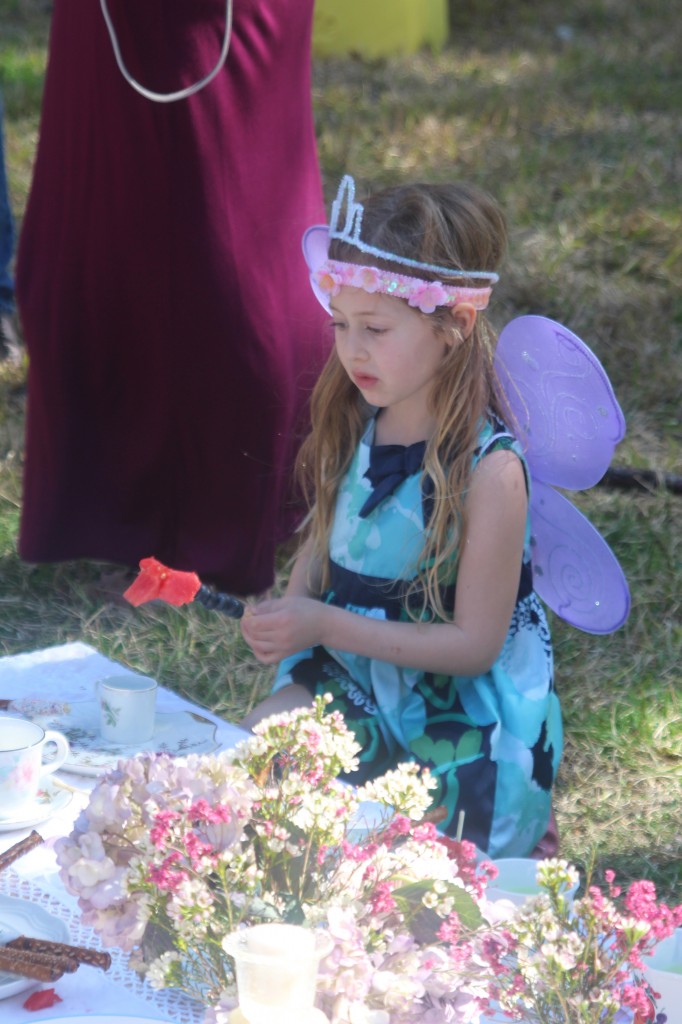 Wouldn't you know, though, the jumpy castle was the biggest activity attraction: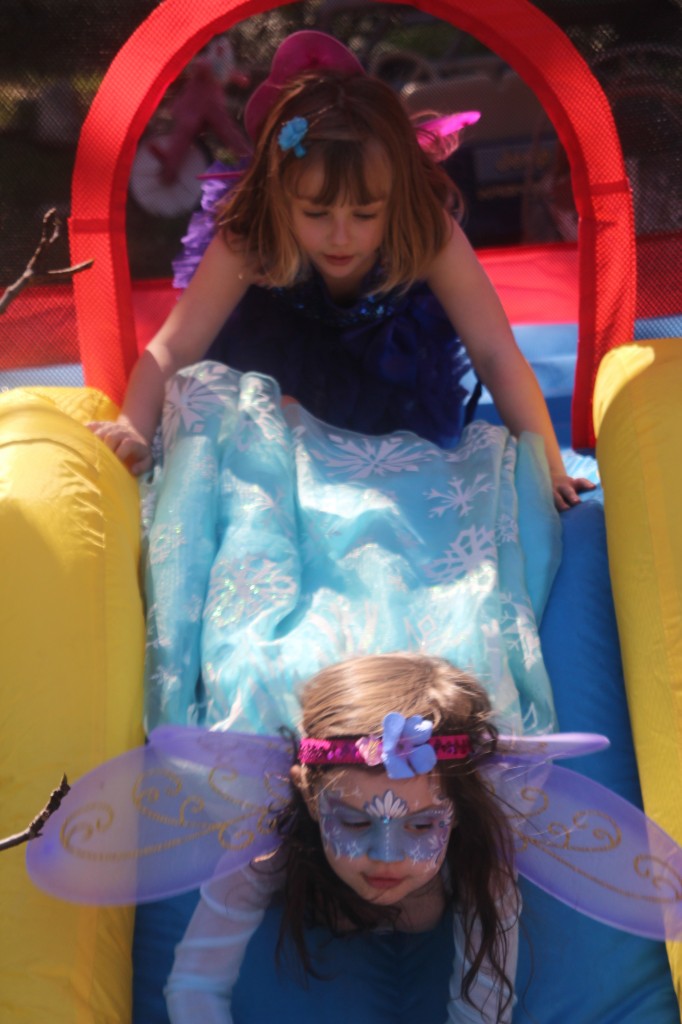 Although the playhouse saw it's share of adorable wee fairies fluttering in and out of it: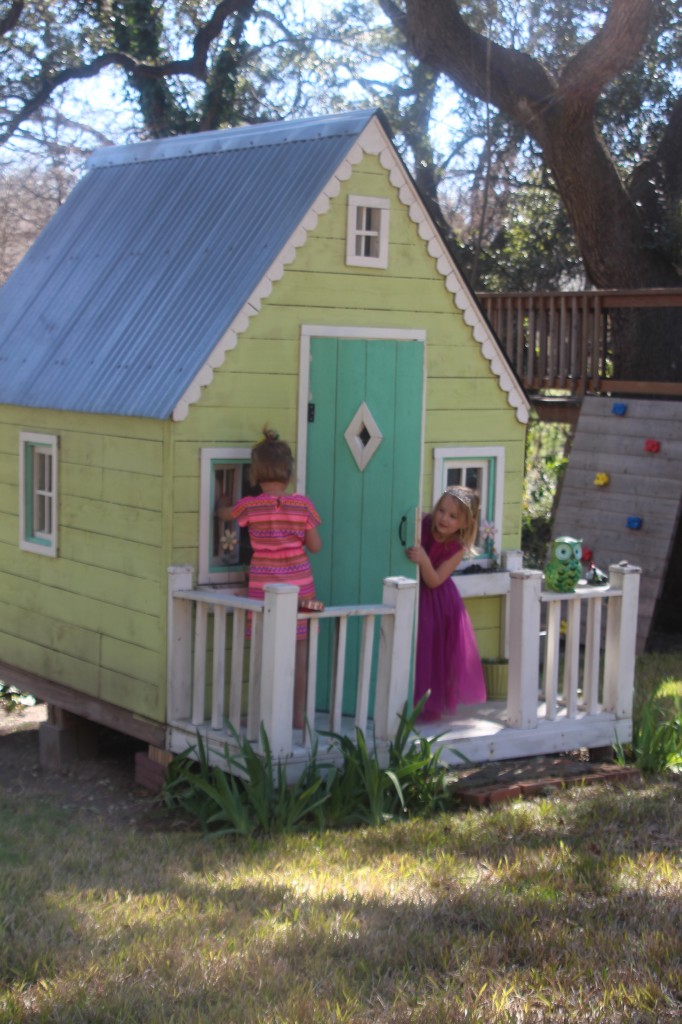 Fairy food was of course in abundance, like chocolate pretzel fairy wands: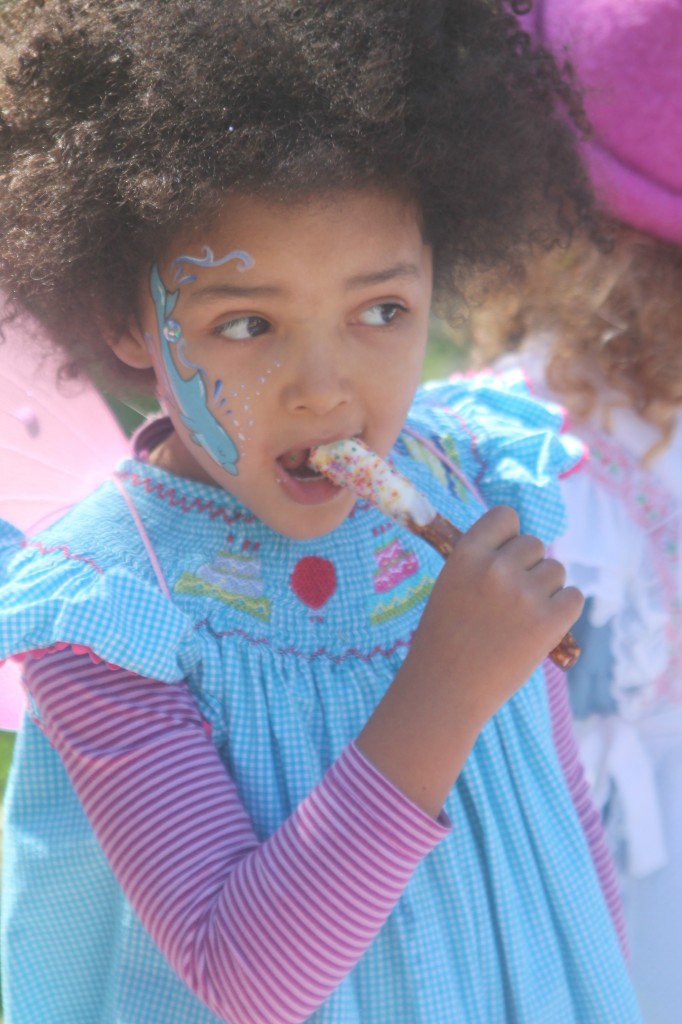 And fruit fairy wands: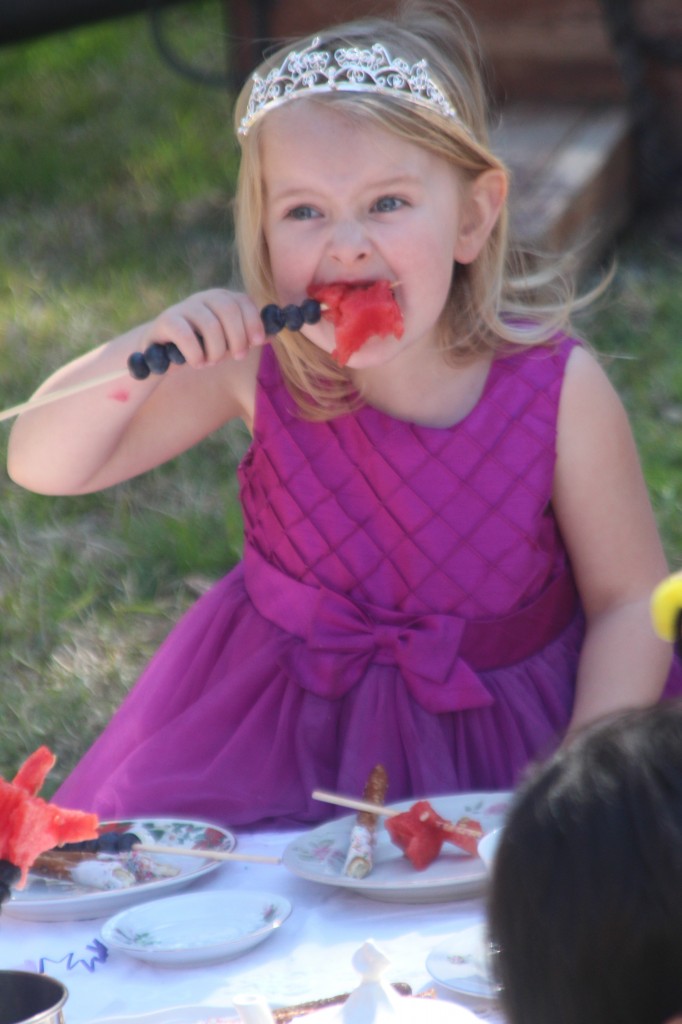 We also had raspberry and cheese toadstools and cucumber, cheese, and bread fairy houses: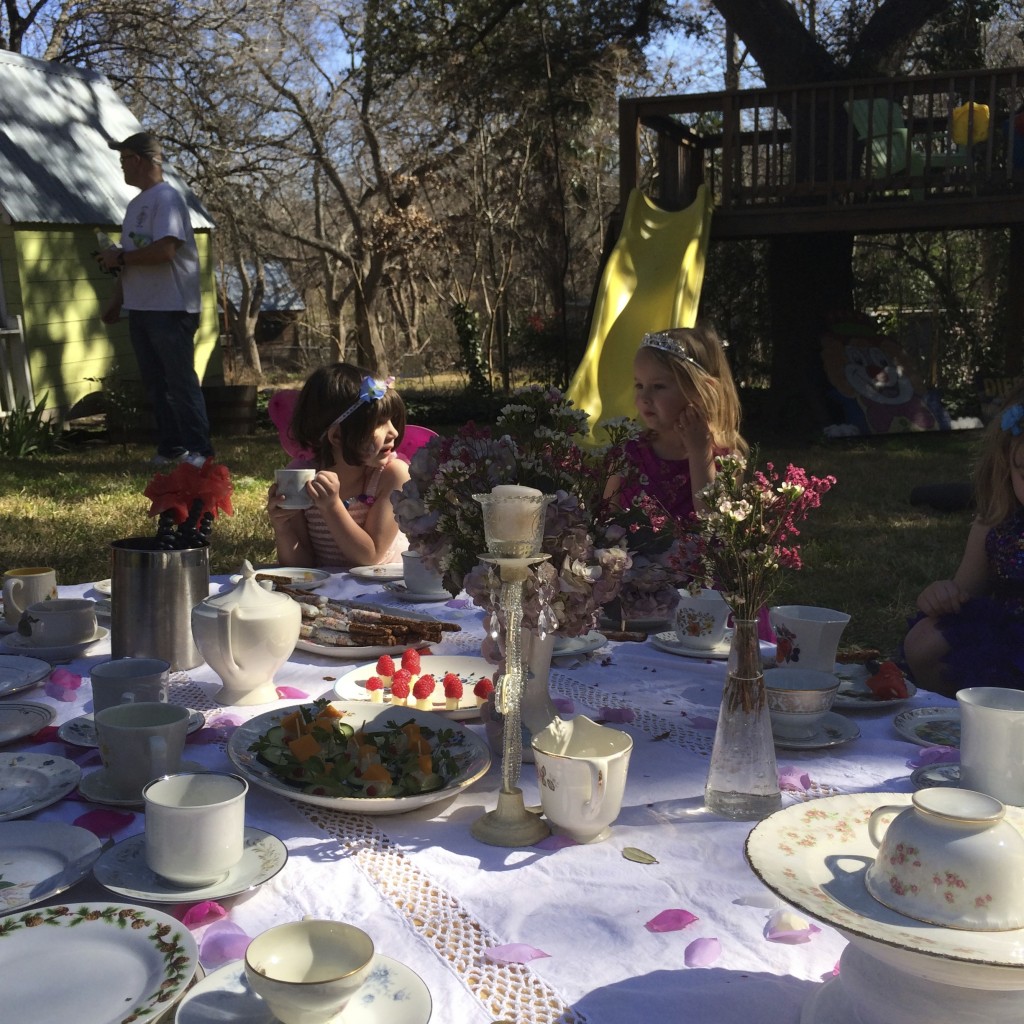 Not a crumb was left over so I'm going to count that as a success.
In all it was a magical day.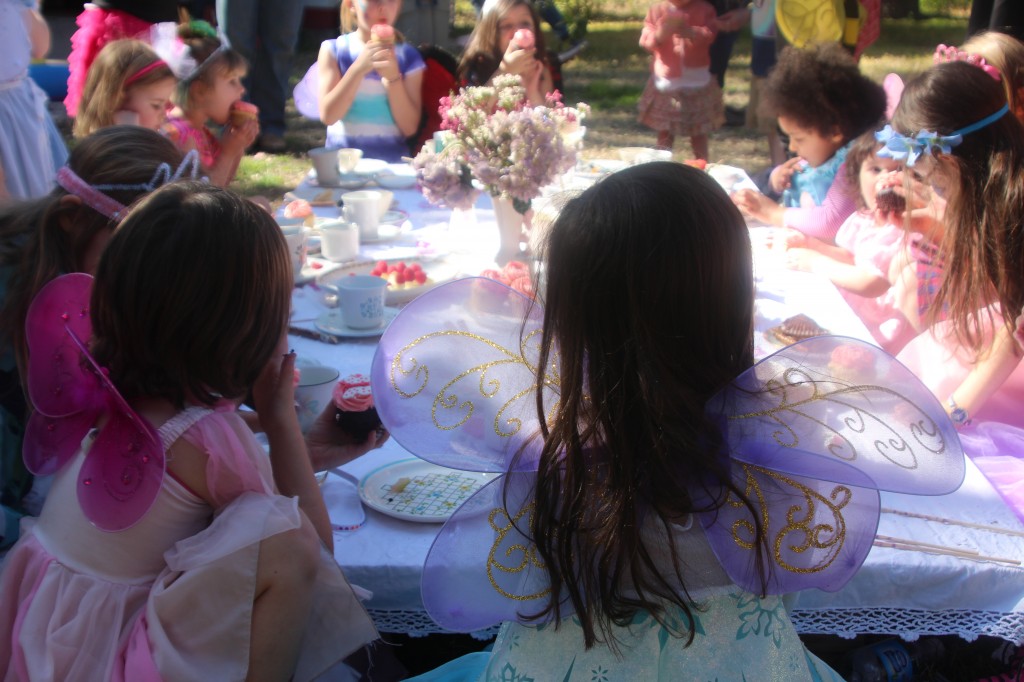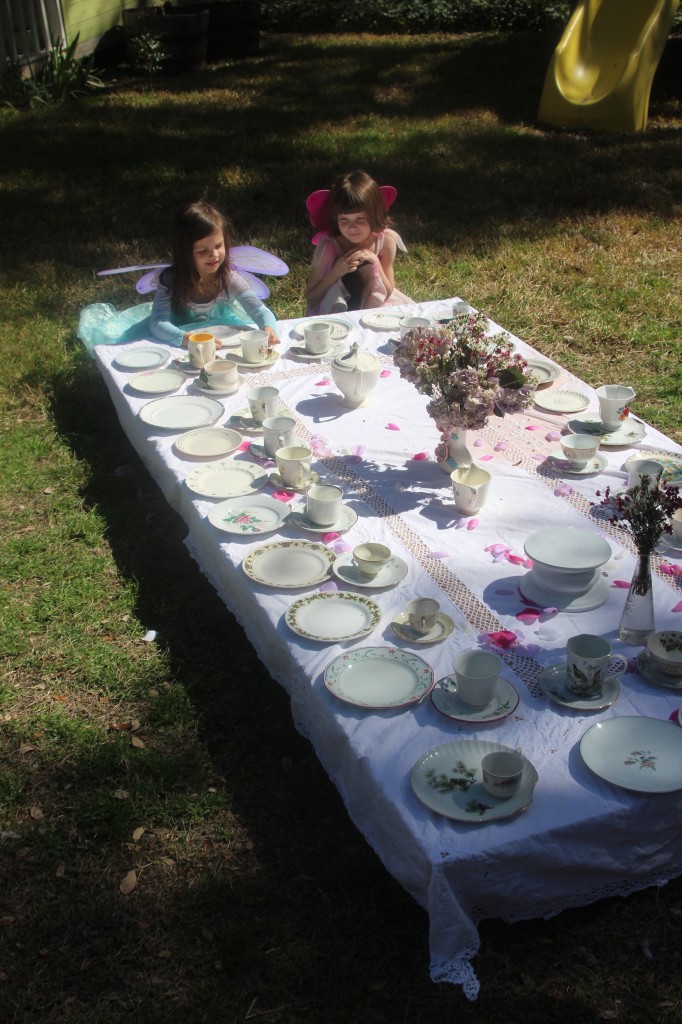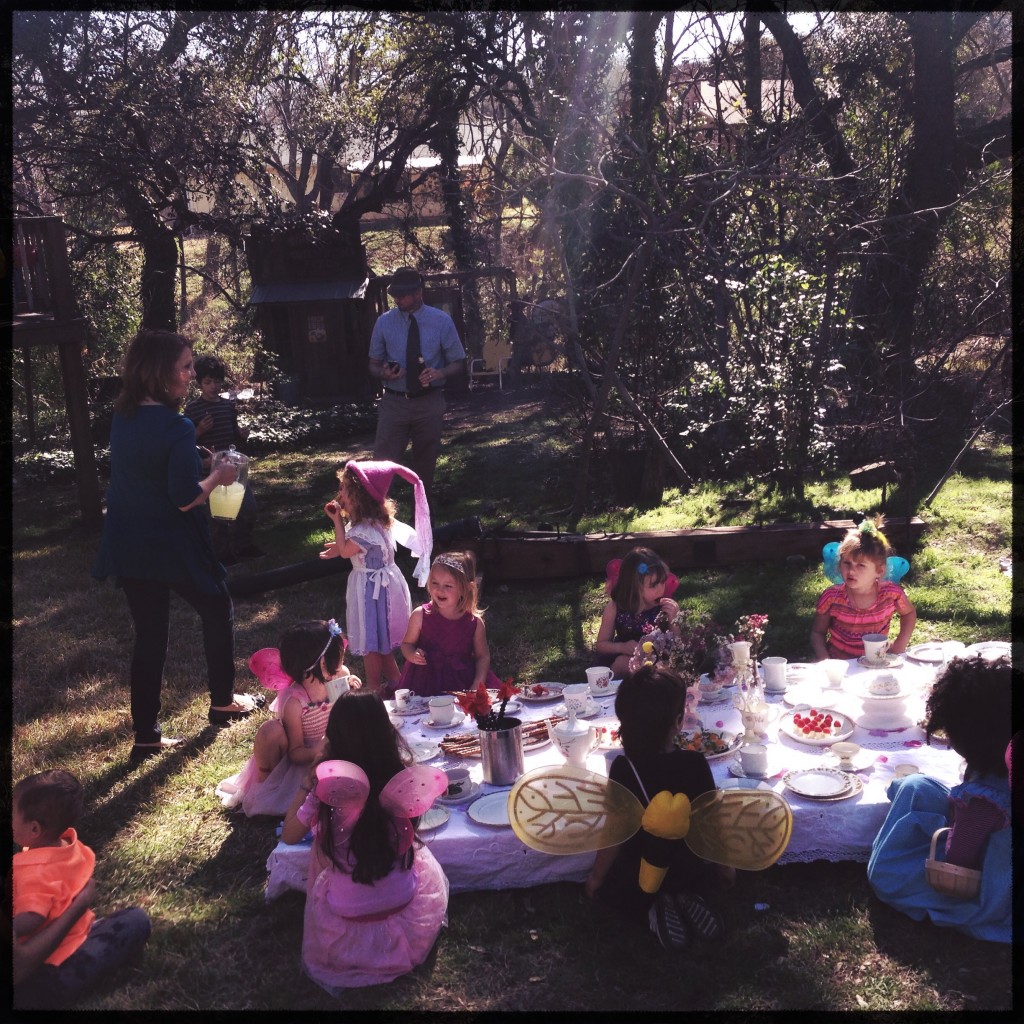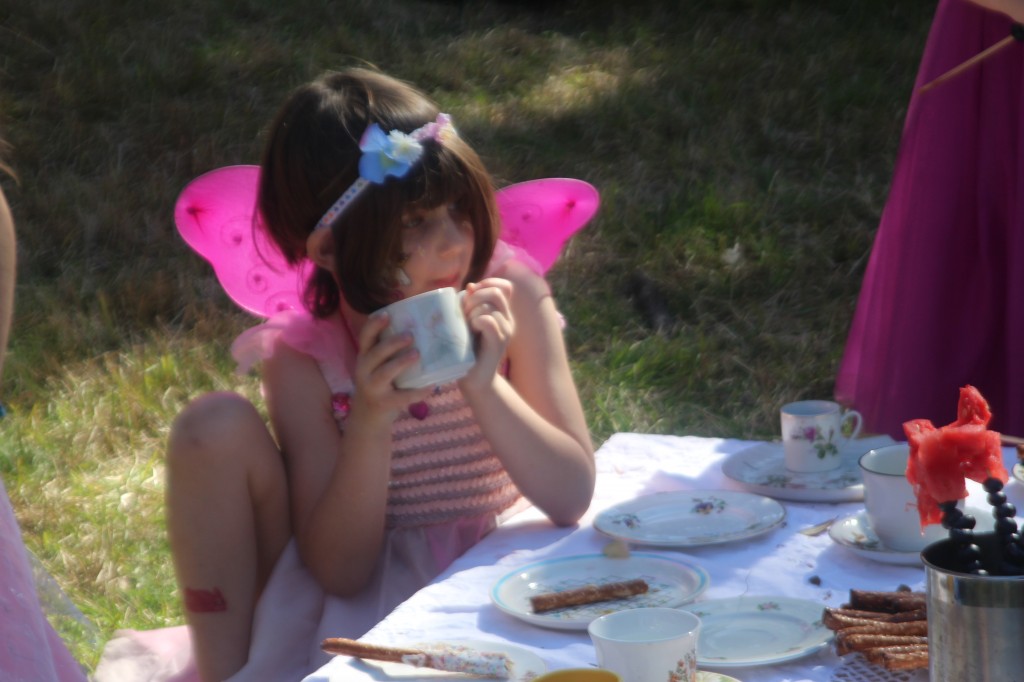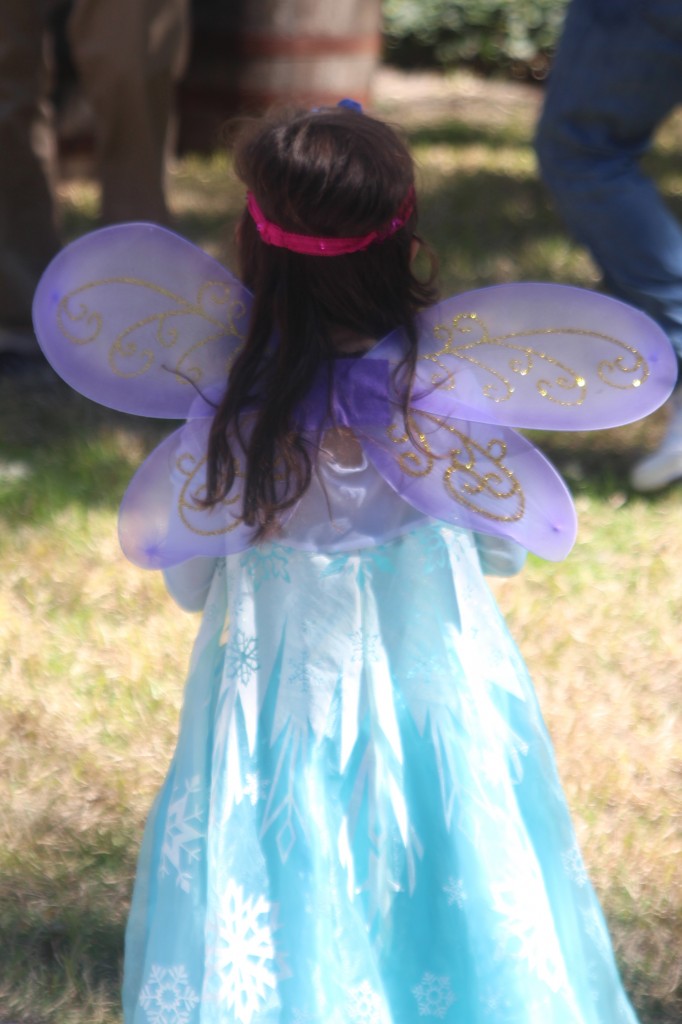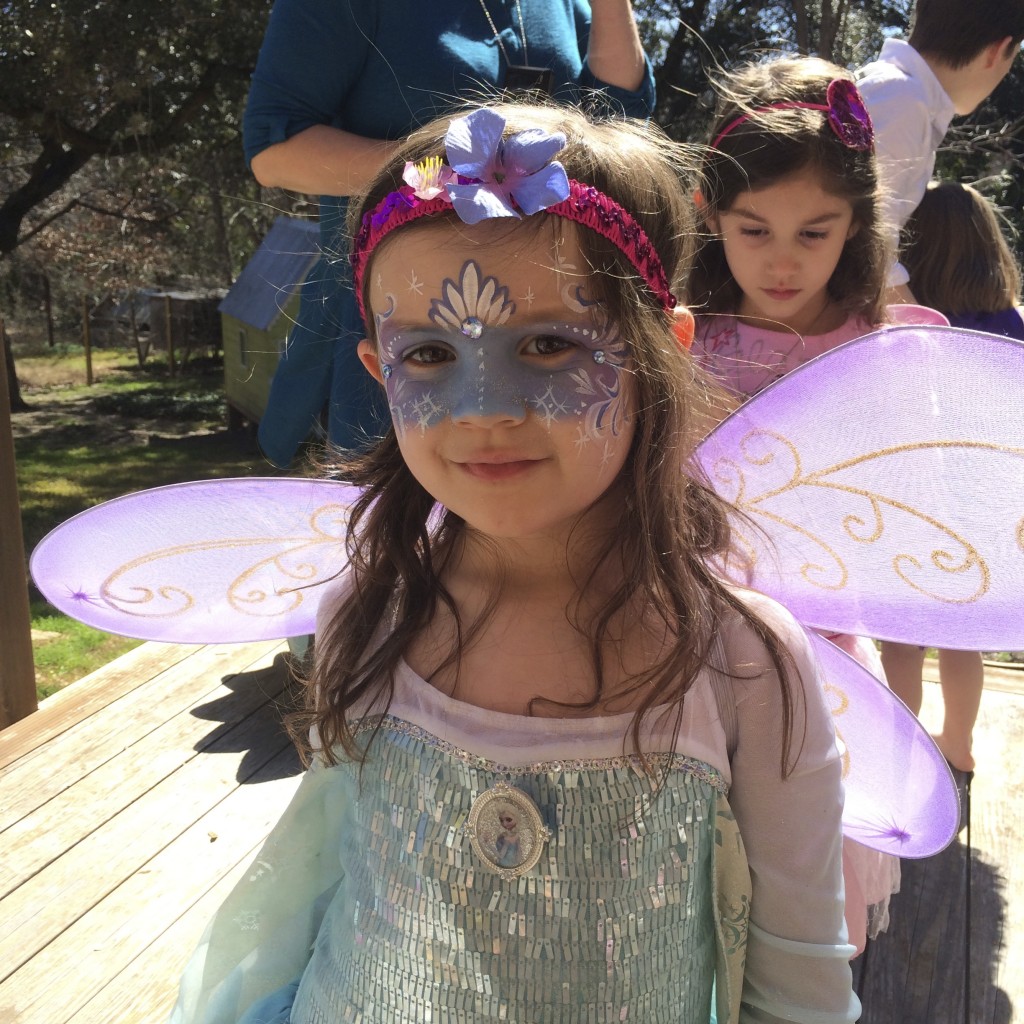 In the end we had a very happy 5 year old fairy, and a very tired mommy.  But it was worth it.