I've mentioned Mr. Crafter's barn/office before – once when we first redid it into a useable space, then when we repainted the exterior.  But like a very wise friend of mine says, spaces in your home are like living breathing things, constantly changing, adapting, flexing.  Mr. Crafter's office / man cave is a great example of this phenomenon.  Gradually, he has added bits and bobs, arranging them in that "perfectly staged to look like they've been there for 50 years" way he has.  It has evolved into something that would probably cause the American Pickers to slam on the brakes and race each other to our door.  I always enjoy going in there and looking around at all his little treasures, and I thought you might like to see it too!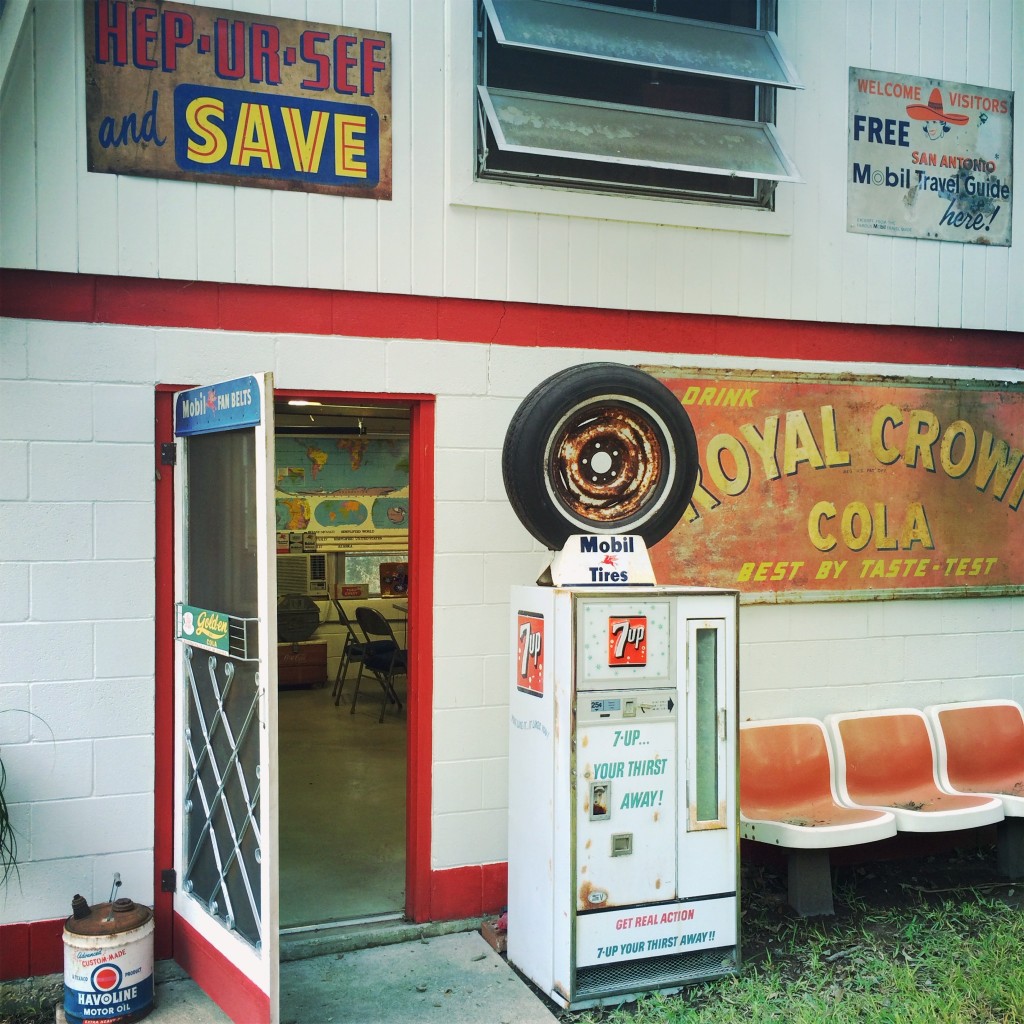 His original idea was to recreate a 1950s Mobil gas station, but he's moved away from that idea slightly.  He still wants it to feel like a gas station, but he's allowing himself to add other things if he wants, like this crazy awesome Hep-Ur-Sef sign.  We researched what this sign was all about after prying it off a falling down outbuilding.  Apparently it was a chain of self serve gas stations in Alabama in the 50s and 60s.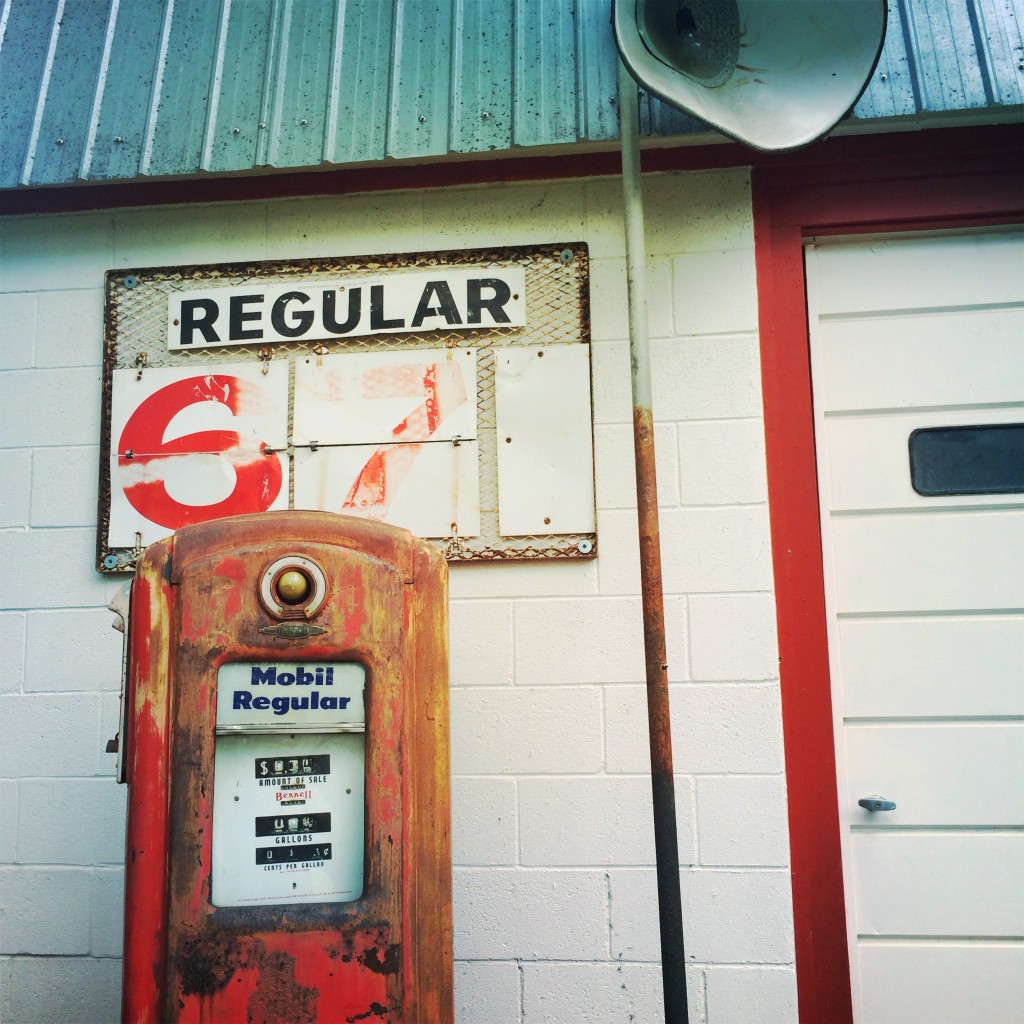 Eventually we want to install this gas station lamp in the ground and get it working, if possible.  The old Mobil gas pump has the original glass globe that goes on top, but it's in such good condition that it's inside the barn to keep it from getting trashed.  But the pump itself looks perfect just like this, I think.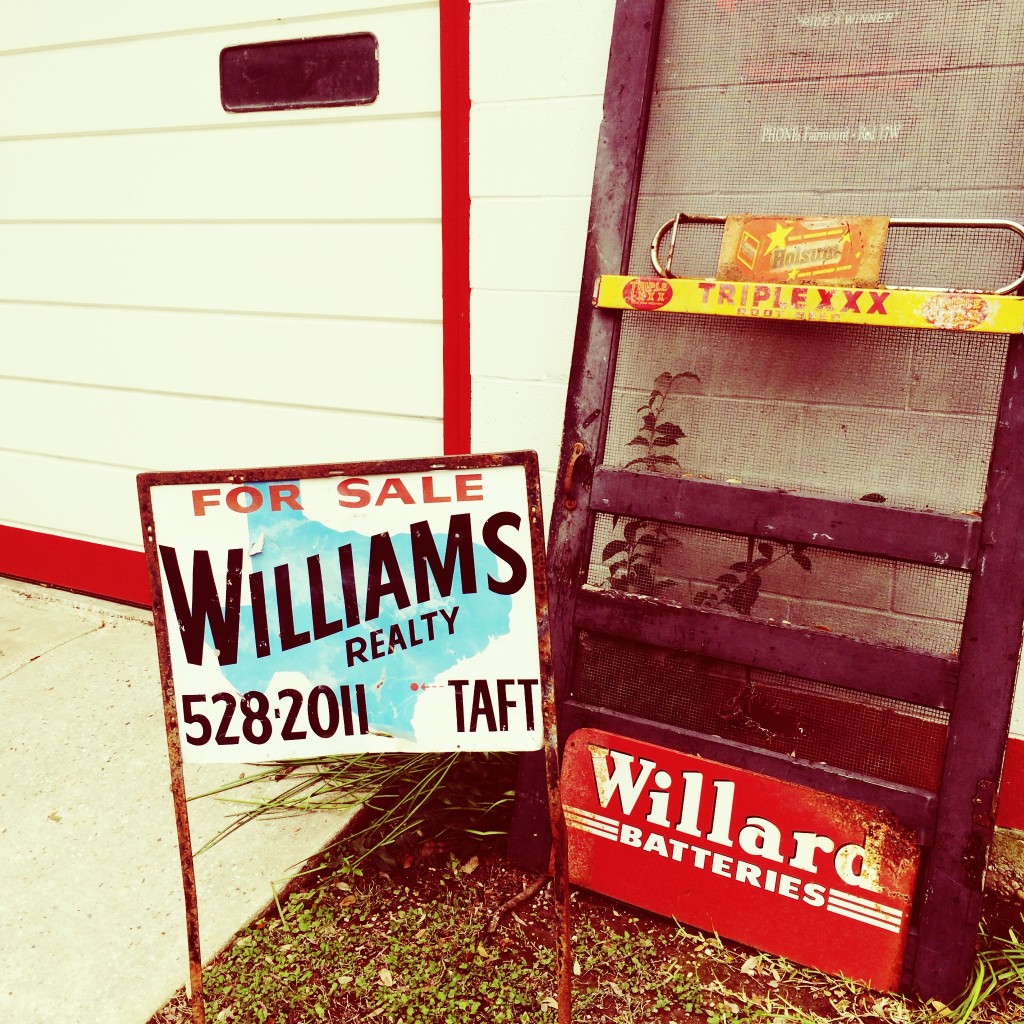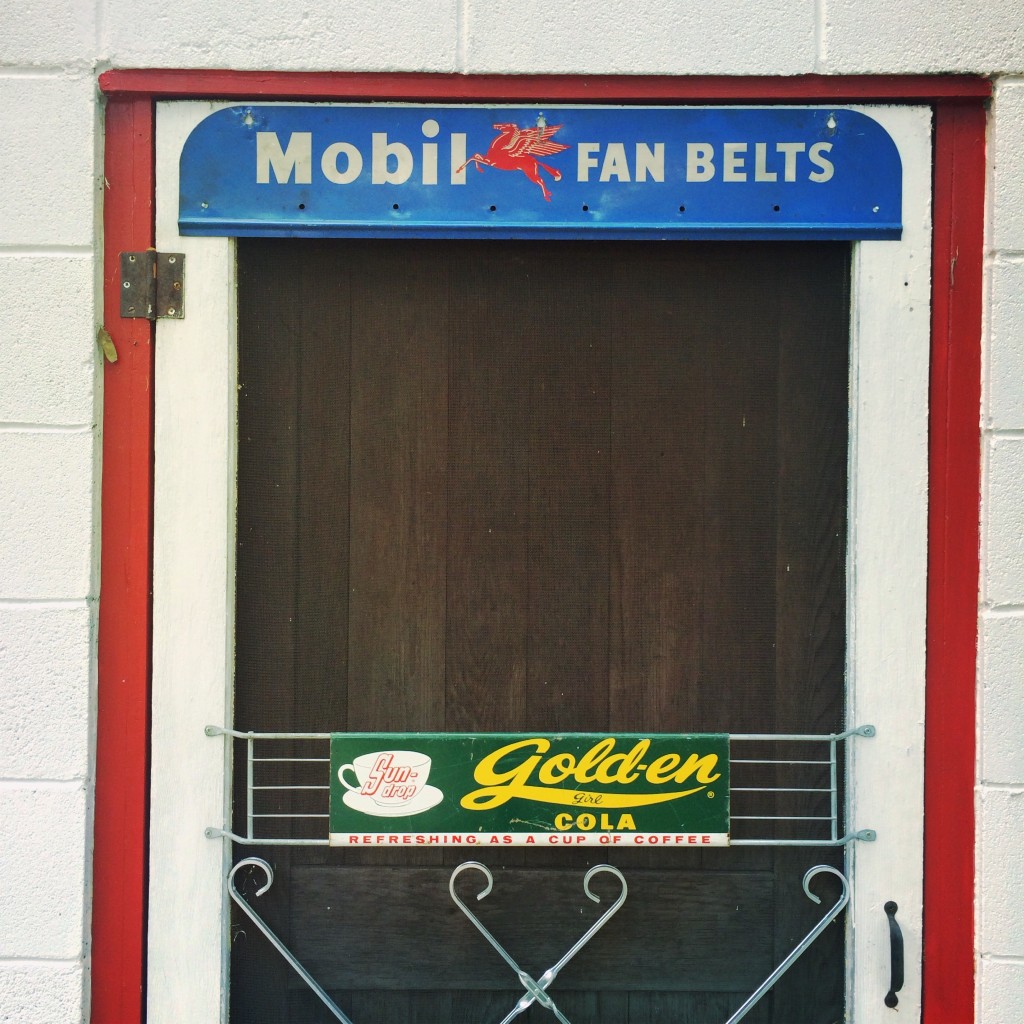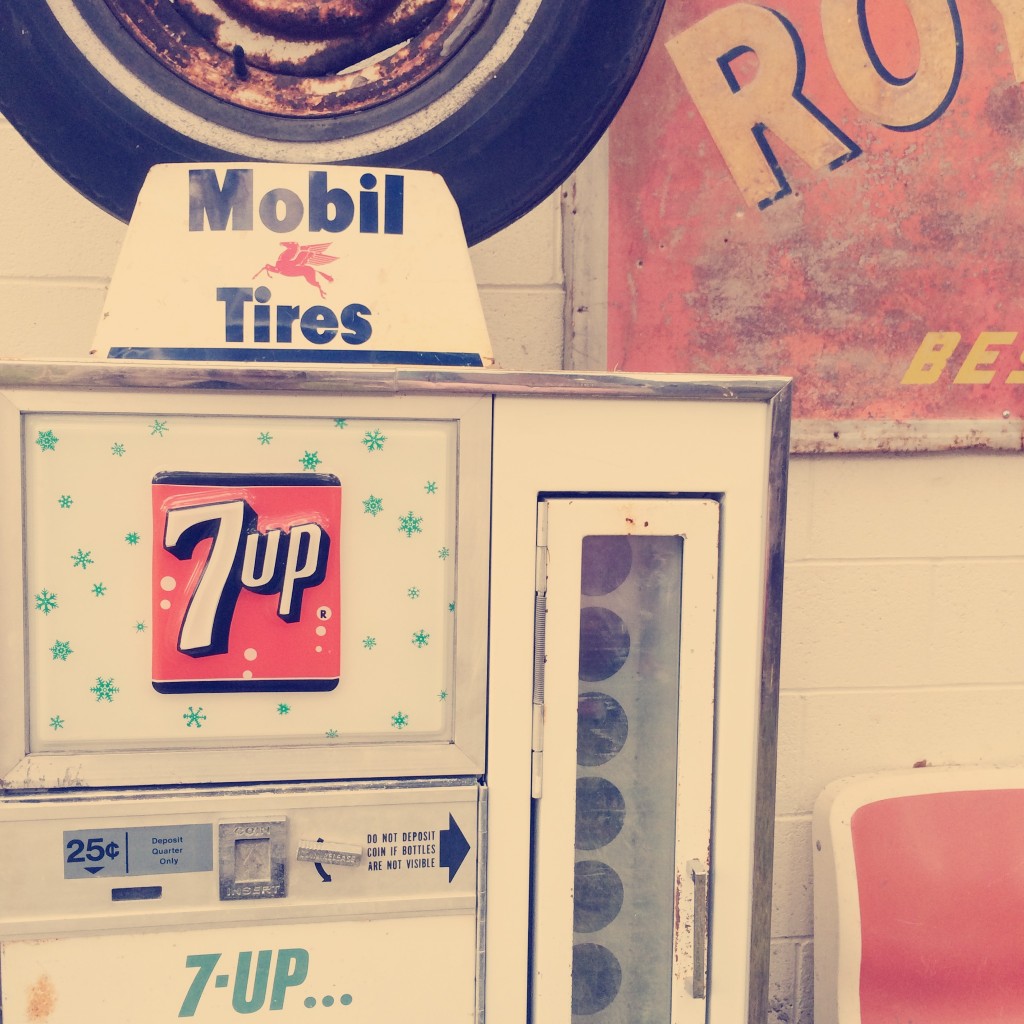 Inside is awash in vignettes of whatever little things strikes the mister's fancy.  He loves old packaging – boxes, cans, jars – and has them stacked here and there.  There's a very thin line between collector and hoarder.  Hopefully we'll know when we get there.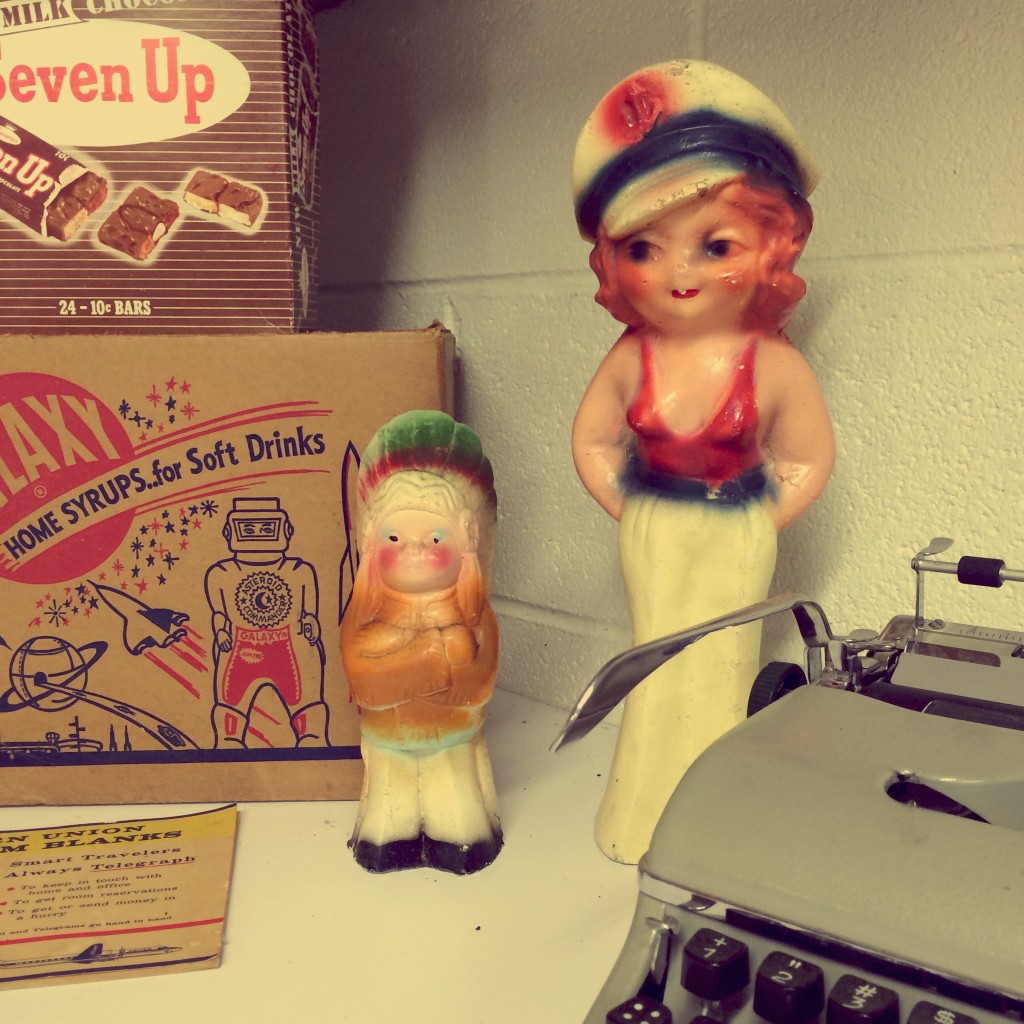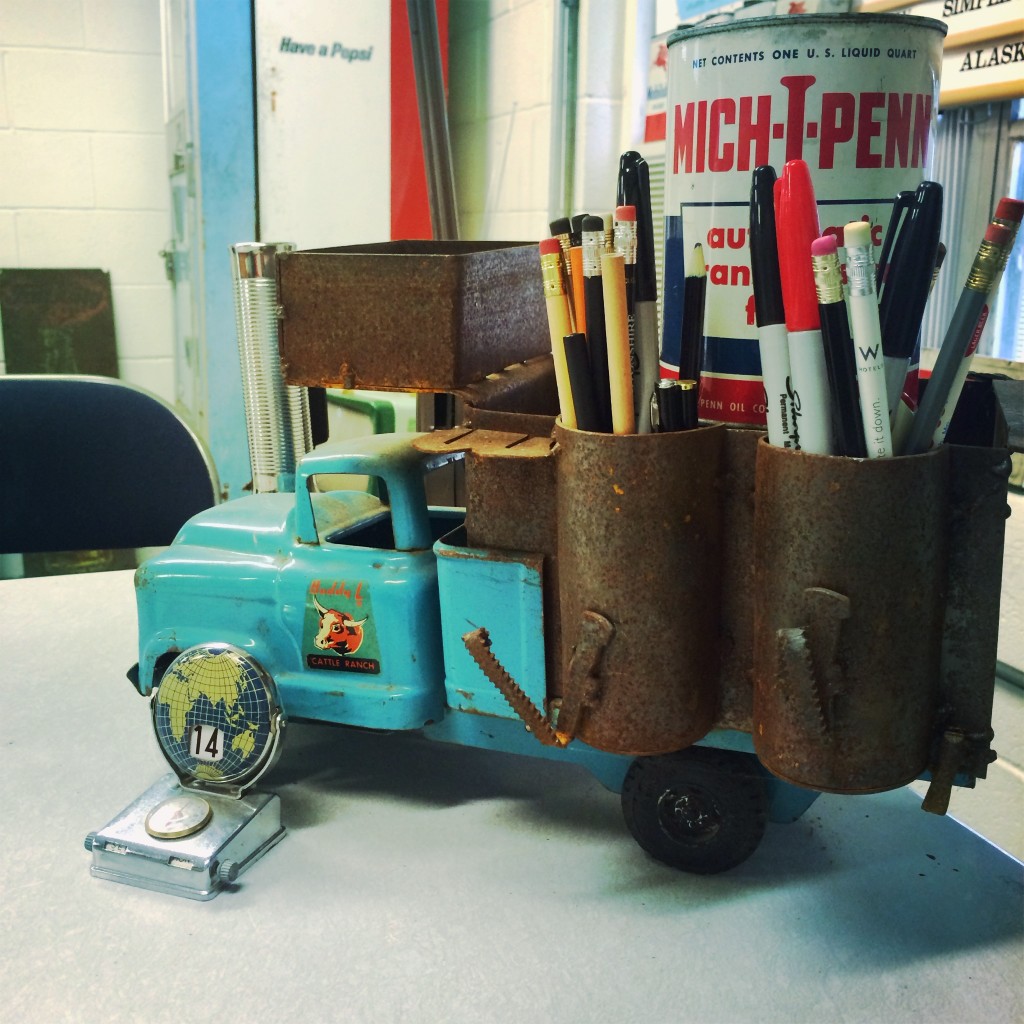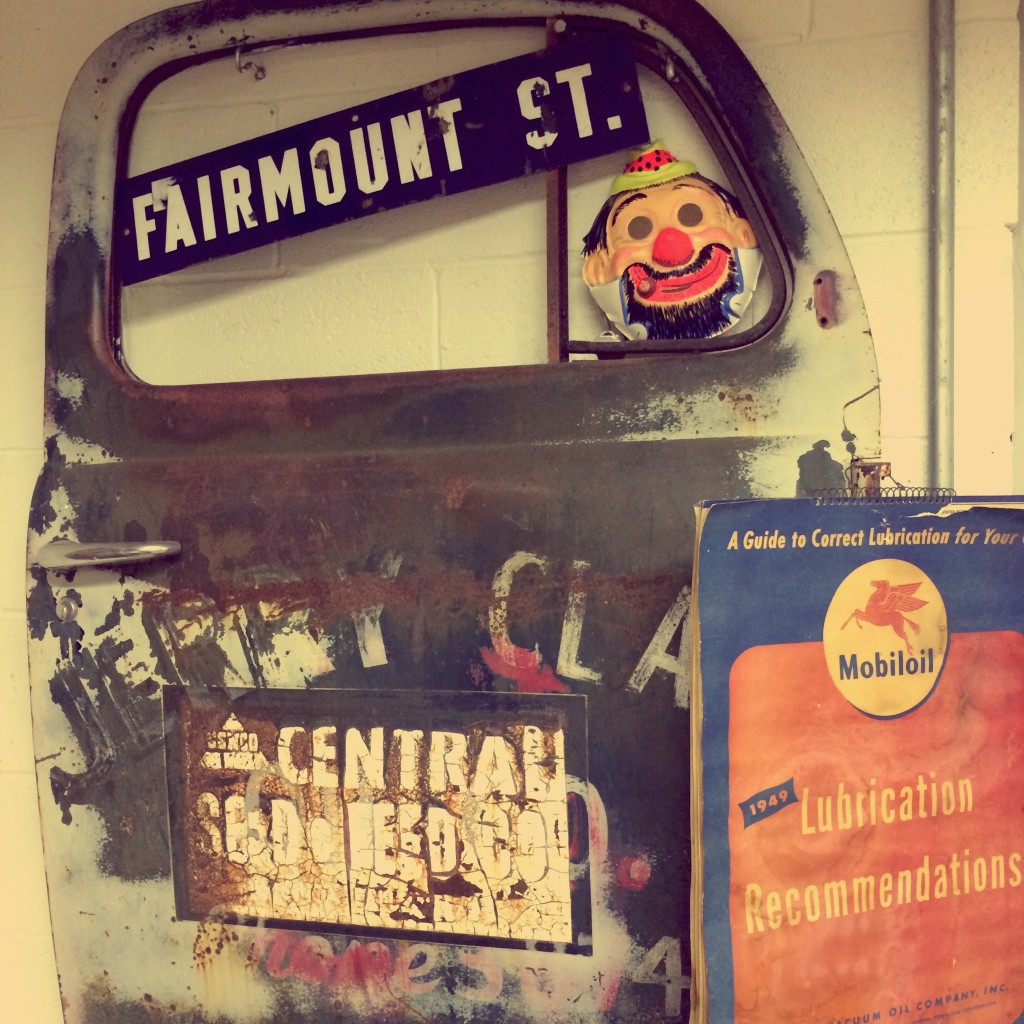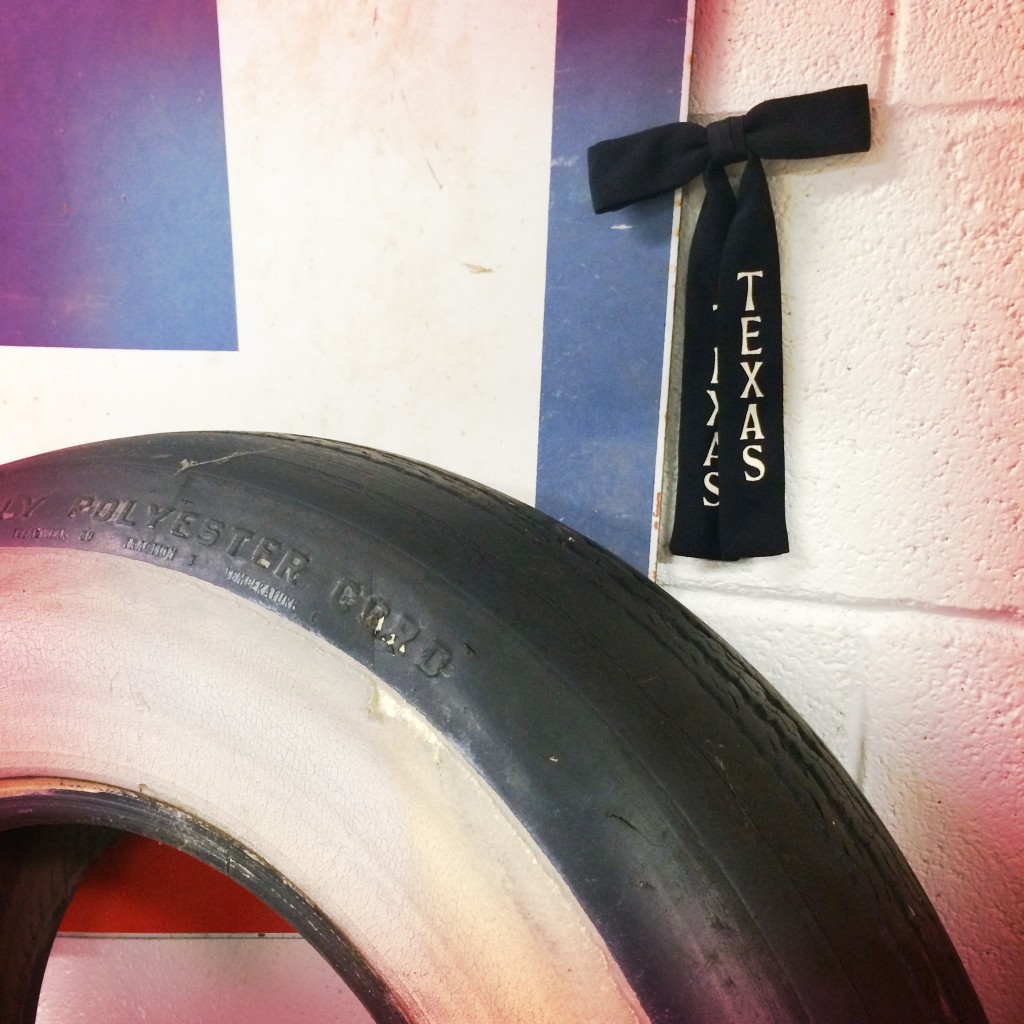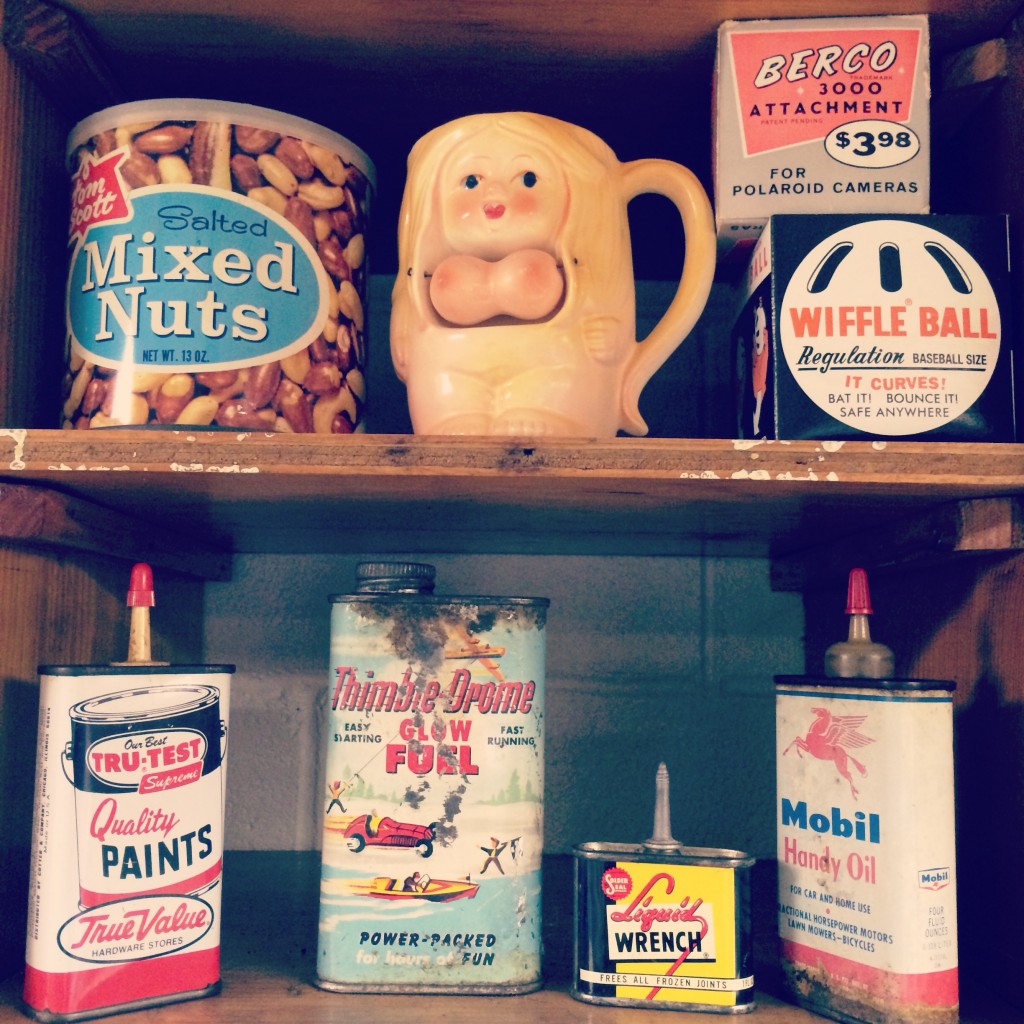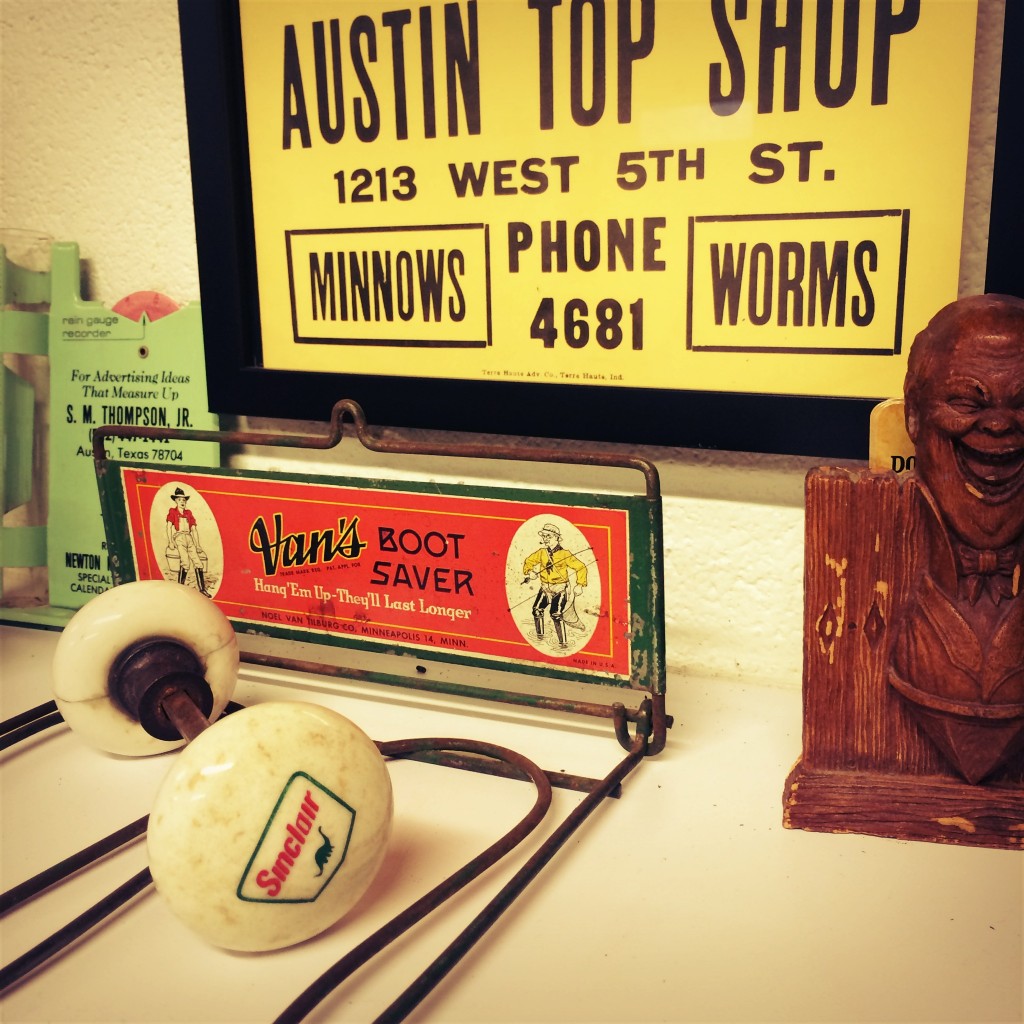 A lot of the little things in his office are things I bought on a picking trip, meaning for the shop, that he confiscated and promptly installed in his obsessitorium.  He's like a 200 pound magpie, picking off little treasures and stashing them away in his nest.
In a year or so from now this space will look completely different, having grown and changed as much as Little Betty does from care and attention.  I'll be sure to share it with you.