I went with a friend to look at a house across the street from me that he is interested in buying.  I knew the house was in original condition and that it had the potential to be great, but as the house isn't on the market yet I had no idea what was inside.  Yes, the house was cute as a darn button with adorable features like a kitchen/dining pass through window with sliding door, original yellow patterned laminate kitchen countertops, and that scalloped trim above the kitchen window that I covet so much.  But oh sweet baby jeebus – the hall bath was the most glorious pink bathroom in all the land!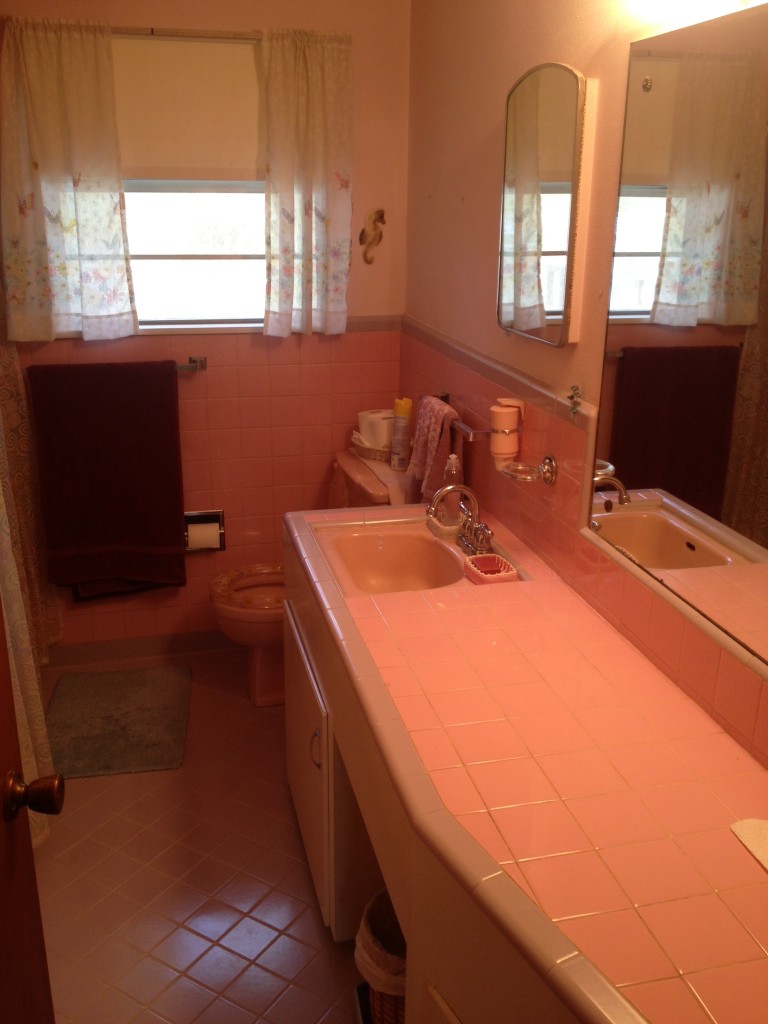 Oh yes my friends.  This pink bathroom has lavender trim and tile floor!  Have you ever in your vintage loving life seen such awesomeness?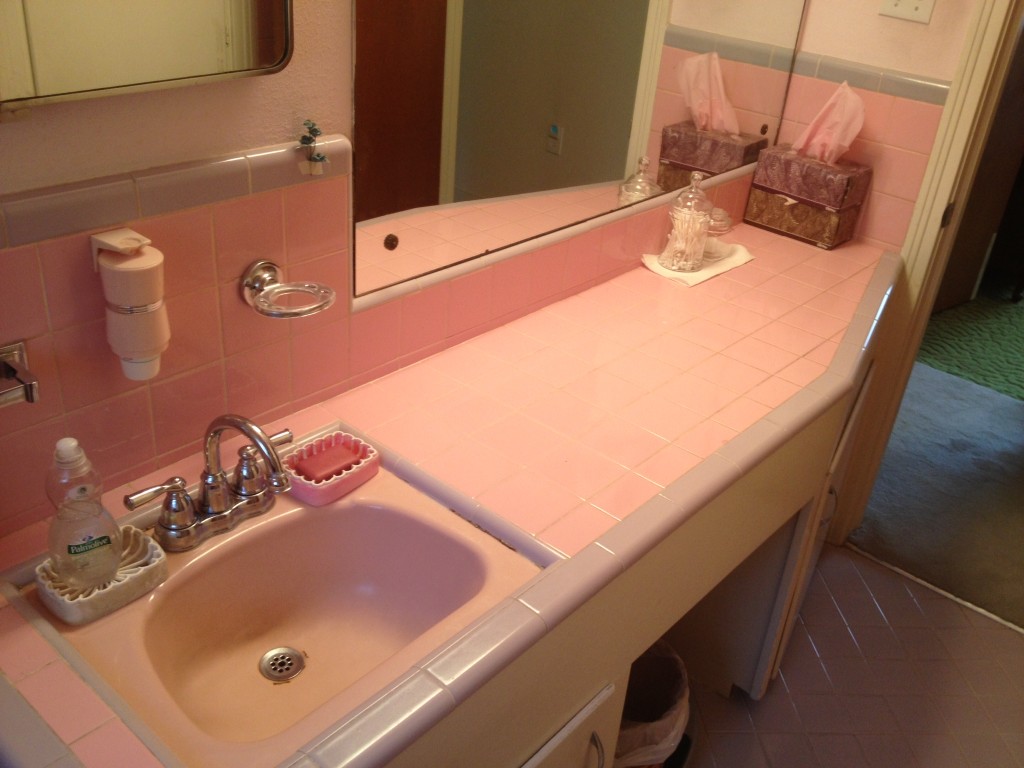 Here's a better picture of the colors.  Seriously, have your eyes ever beheld such perfection??   I literally got goosebumps!  Since my friend is a single guy, he is open to my help in fixing the place up – yahoo!!  I've decided he should get this wallpaper for the bathroom: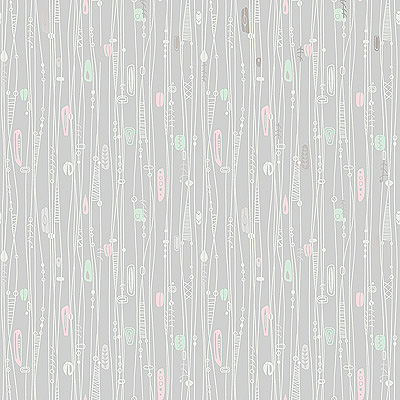 And yes, the master bath is awesome too – 2 tone green.  Hopefully I'll have a lot more to share about this great house!