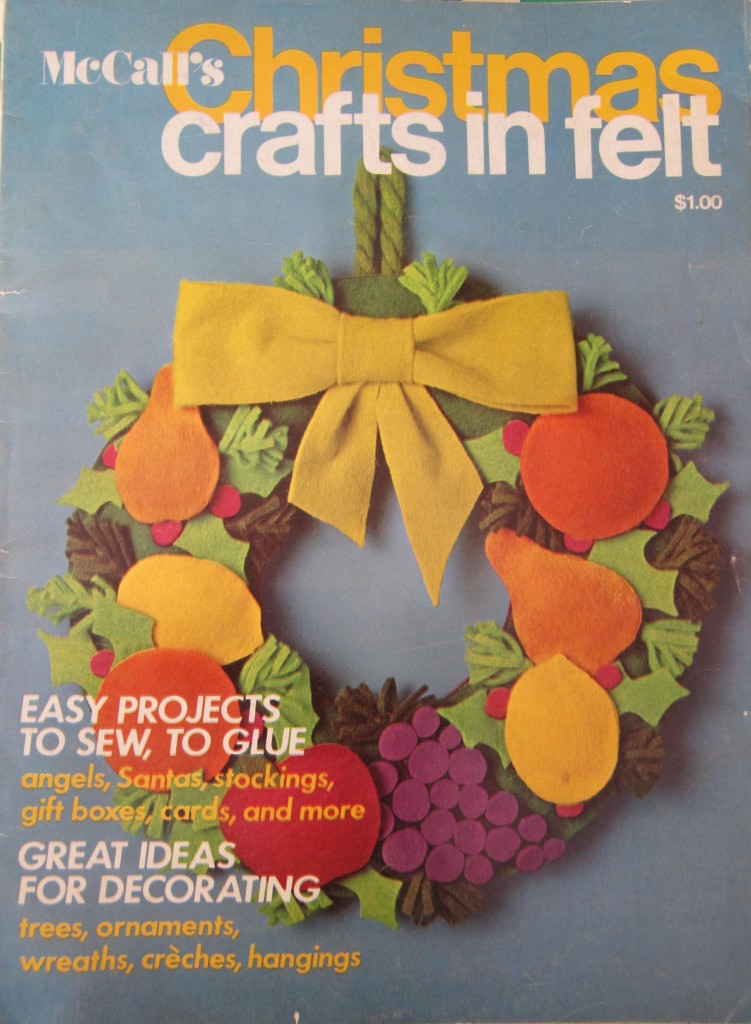 There is so much fabulous felty goodness in this sweet magazine, but by far the best seems to be the mice ornaments.  Ever since I posted about them last year I've been swamped with requests from people wanting a copy of the pattern.  They all remember them from their childhood and want to recreate them.  And I totally get it!  They are sweet as darn pie.  My plan was to make one each year.  Last year I made the elf mouse, and this year I made the mouse in a stocking.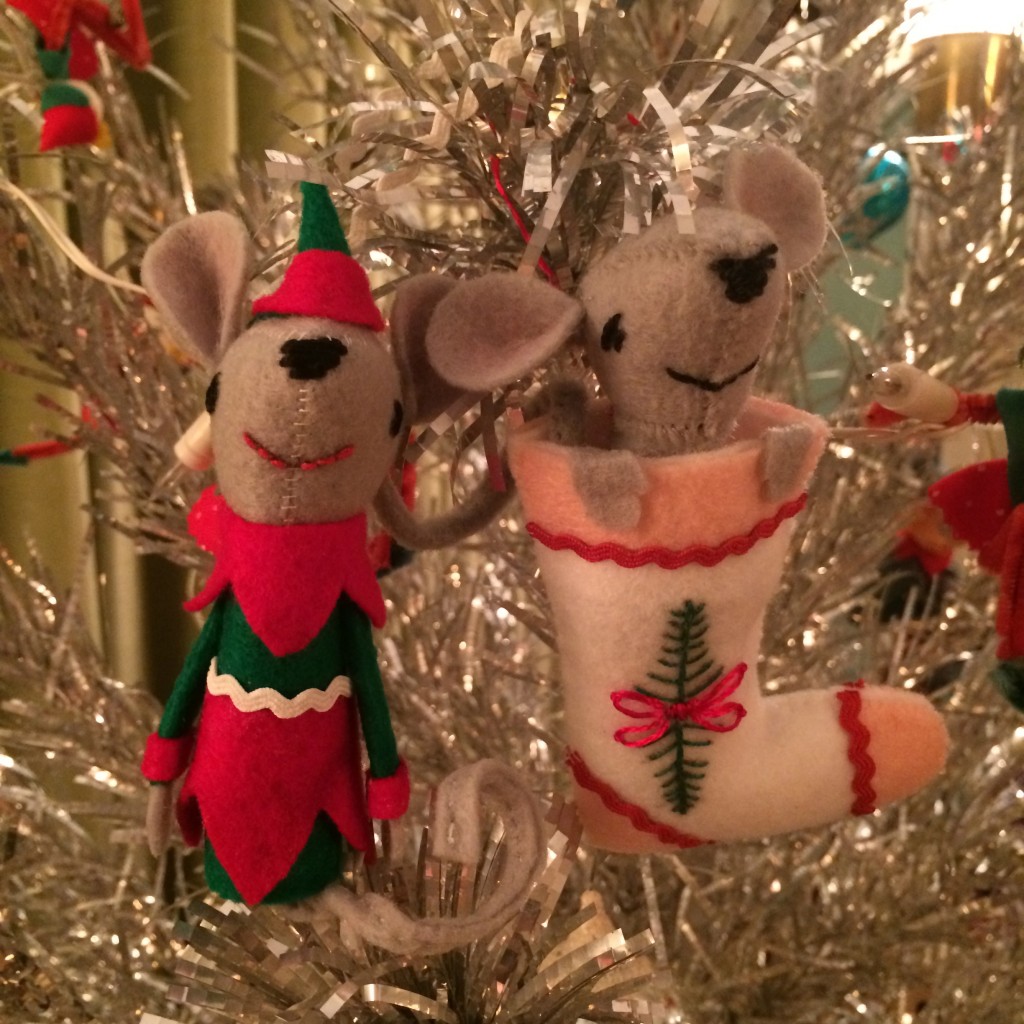 Aren't they cute??  You can read more about this project over at No Pattern Required.
I've got a couple more ornament crafts to show you in the coming days as well as a new crewel kit reveal!  Yay!!  So stay tuned, friends.