Melinda and I have been hard at work on our Try A Little Kindness crewel kits and making a surprising amount of progress!
Here's Melinda's: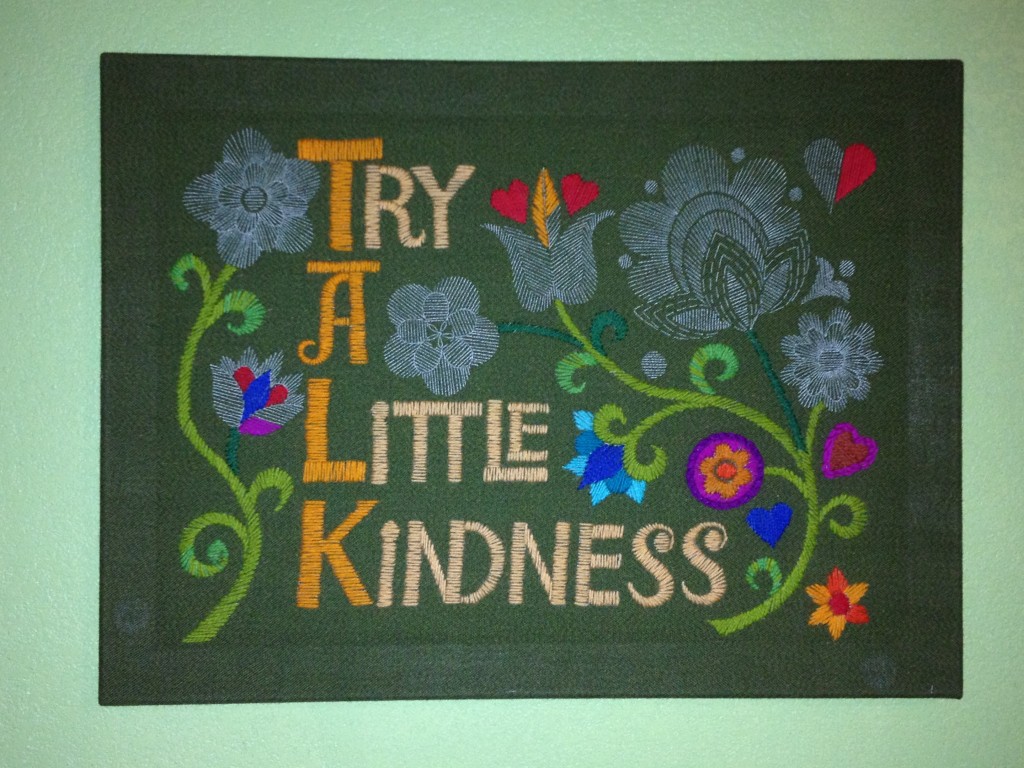 And here's mine: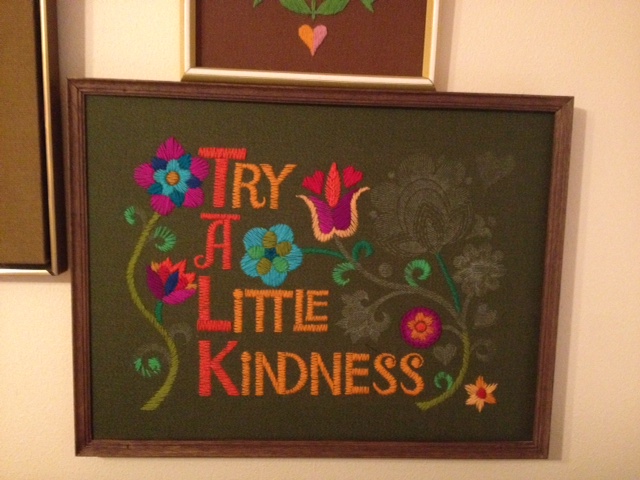 I managed to find an frame off a piece of crewel in my inventory that was falling off anyway and I think it's perfect!  Not everything is perfect though.  Do you notice any difference between mine and Melinda's?  Color differences?  That's because Melinda is very smart and I am not.  When she opened her kit, she laid out all the wool and matched it up to the color chart.  I just dove right in and started stitching, not realizing that I was dealing with red, red orange, burnt orange, bright orange, rust, pale orange, and gold all in one pattern!  The letters called for bright orange and pale orange, so I grabbed the colors that to me, were clearly bright orange and light orange.  Later on when I was frantically searching for red orange, I realizsed I had used red orange and bright orange for my letters.  Oh well – I will just have to do some creative color re-arranging because I am not about to rip it all out!  Really the only major thing that will be affected is the huge flower on the right.  Mine will be a one of a kind, that's for sure!
Are you working on a crewel piece?  Send me a photo of your progress and I'll share it!
In other news, I'm FINALLY getting my etsy store back up and running!  Keep your eyes peeled for such gems as this 1950s black velvet one shouldered party dress: