I hit up Warrenton a couple of times already this week and have a few nice little finds to show you.  I didn't come away with tons, but I did get a few things I'm really excited about.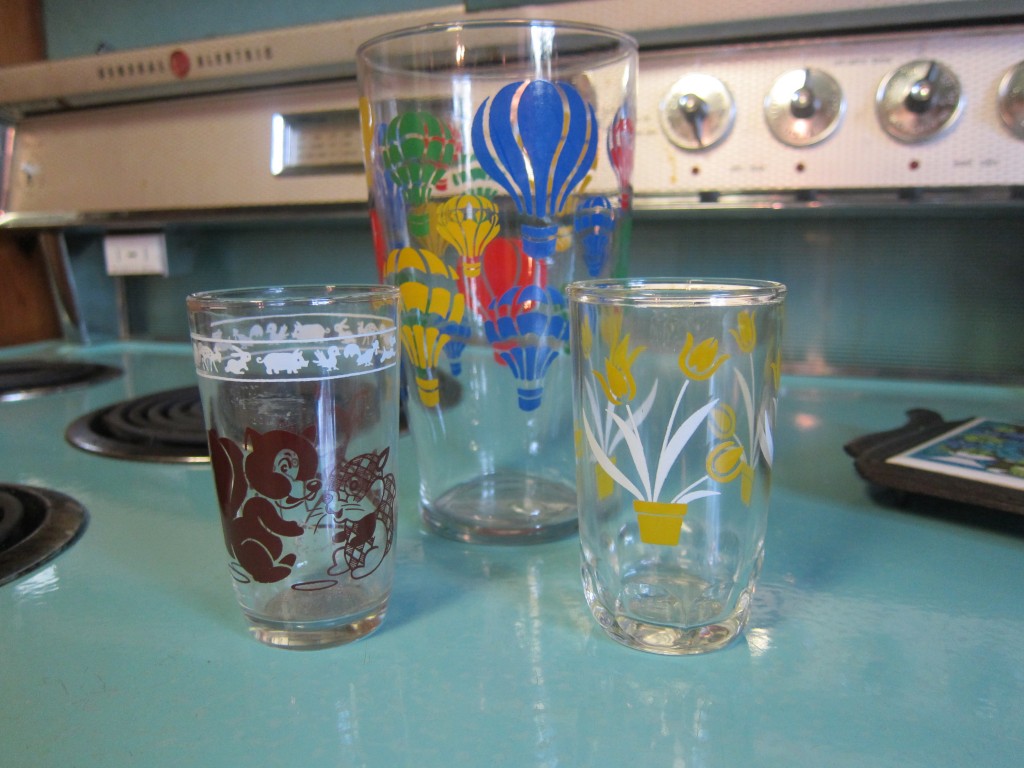 First of all, I think I feel a new collection of these little juice glasses coming on.  Aren't they they sweetest?  And GAH!  One has a squirrel!!  Of course that one was a no brainer.  The huge hot air balloon glass had to go home with SOMEONE and my shopping pal wouldn't buy it so I stepped up.  But the squirrel glass?  The other side has a FAWN.  Perfection.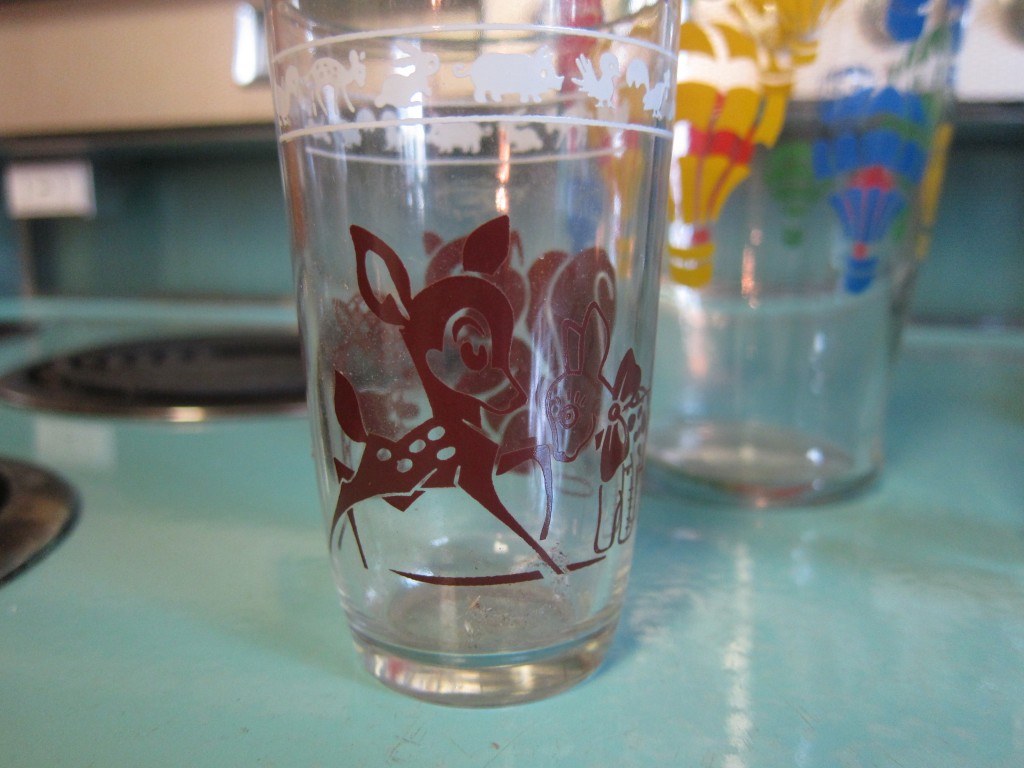 I also acquired another cool rusted metal planter: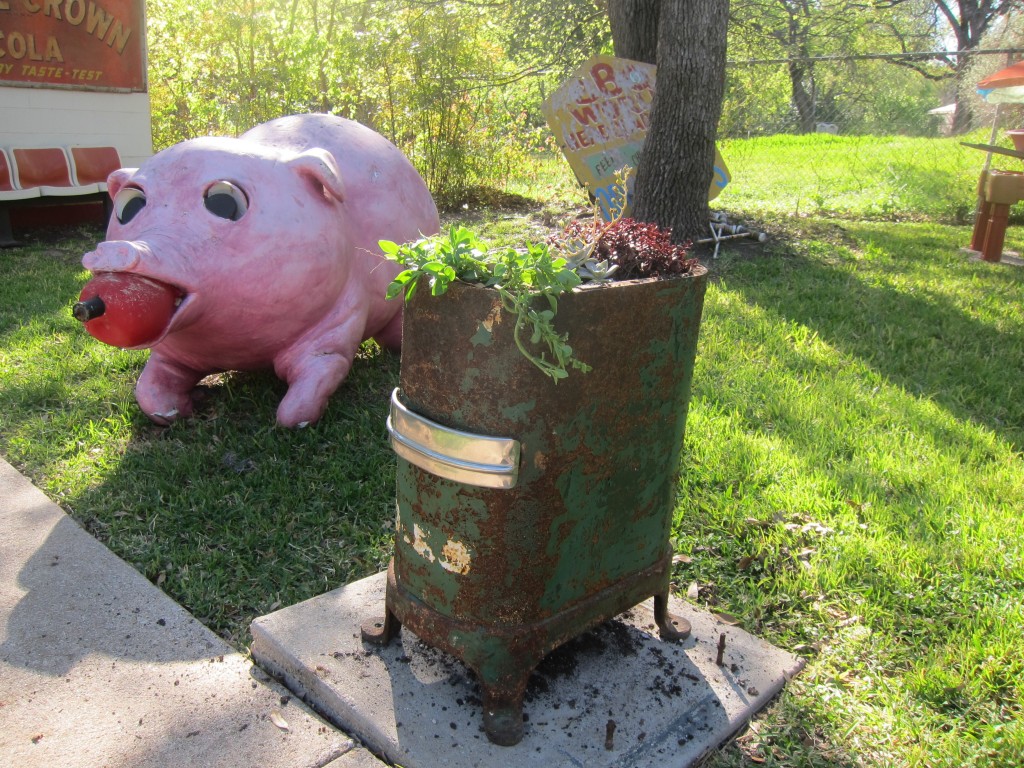 This is an old cream separator, but I thought it was screaming to house succulents in my yard.  At just $35 I couldn't leave it behind.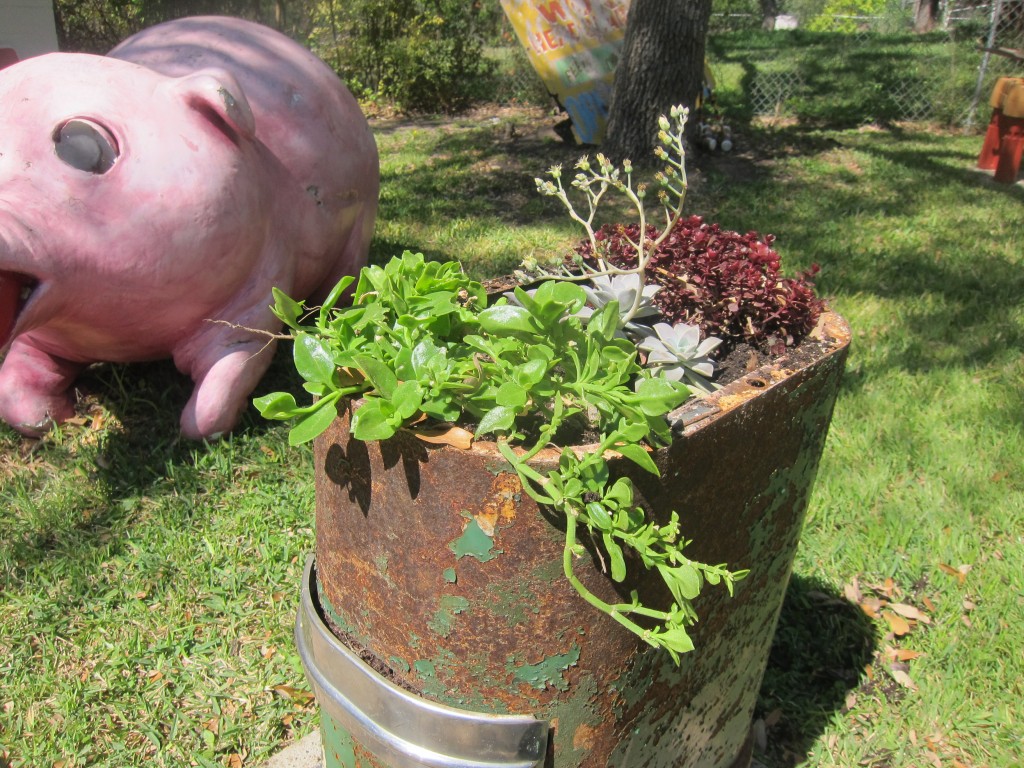 And of course I had to get Mister Crafter a prize, just for being adorable and awesome.  He was well pleased when I brought this home for him: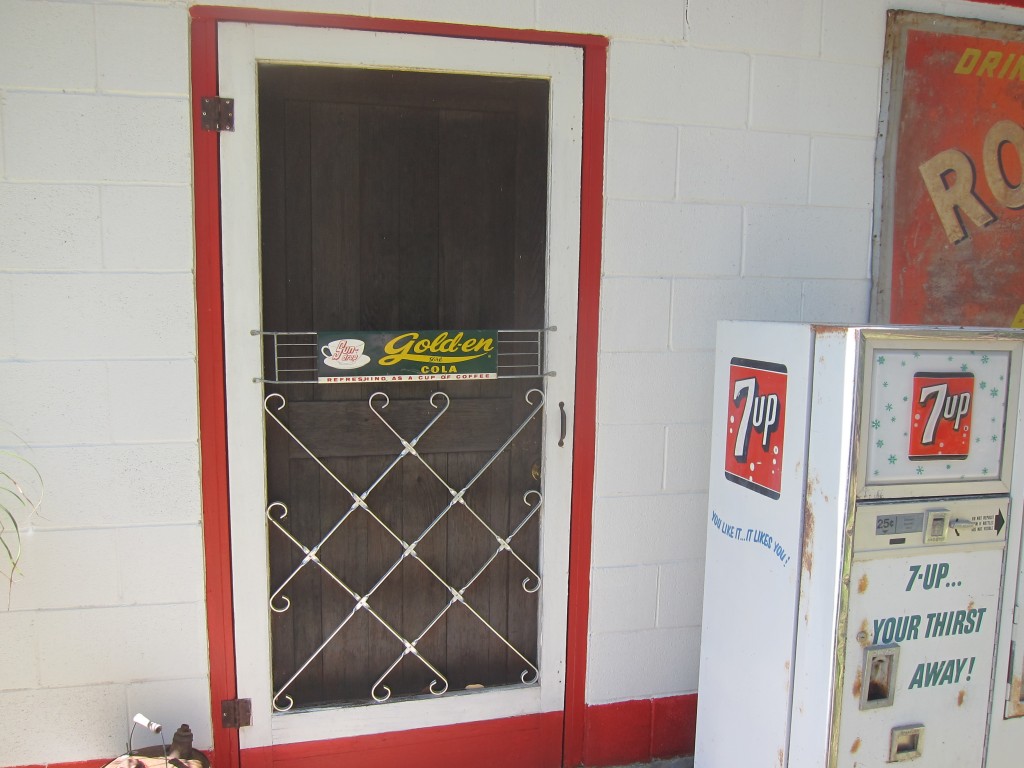 I thought a vintage advertising door push was just the extra pop the entrance to his office needed.  And he's all about vintage soda stuff these days (as long as it's not Coke – too played out he says.)  I've never heard of Golden Girl Soda, but I sure like this sign.  And so did the mister!  I think I scored some points.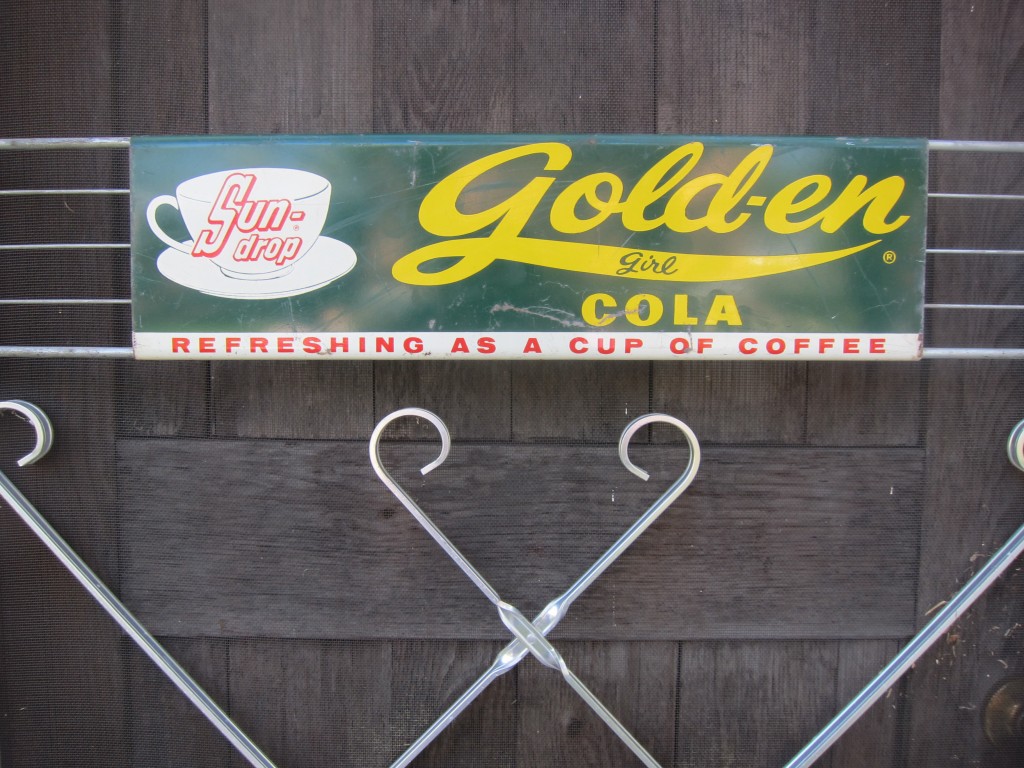 You may know about me that it's not a successful Warrenton shopping trip until mama gets some bakelite.  Well this trip I did manage to rustle up 2 pretty great bakelite pieces: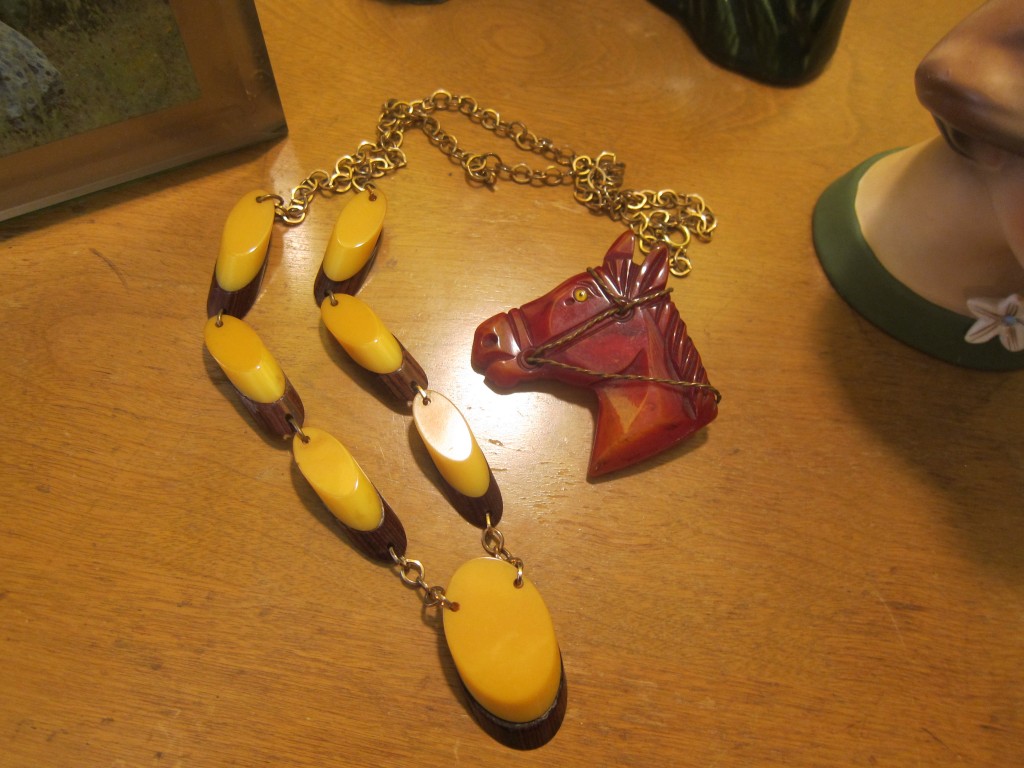 This wood and butterscotch bakelite necklace is a great, long length and something I think I'll wear all.the.time.  And I've been wanting a horse pin for awhile and this one is just about perfect!  I love the color and the twine bridle – it's perfect!
Next up I have some things to show you that I didn't buy but are definitely worth showing off!