I hit up some vintage boutiques in Wicker Park while visiting Chicago this weekend.  SO glad I did!   First up, I found the best mid century lamp in the history of all mid century lamps.  Behold its perfection: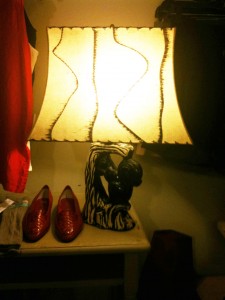 Seriously?  A swanky 50's squirrel lamp?  Are you kidding me?  Thankfully it wasn't for sale because I would have bankrupted myself to posses it.  On that note, I'm not sure how I feel about awesome stuff in a vintage shop not being for sale.  It seems cruel.
I stopped by another shop with great reviews – Store B Vintage.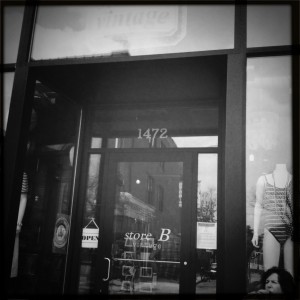 I found this store unique because of its high quality selection, reasonable prices, and classy displays.  The store was not over stuffed, as vintage stores can be.   It wasn't visually overwhelming, the housewares were placed in mouth-watering vignettes, and the measurements were clearly marked on the tags of clothing pieces so shopping was a breeze.  I was in love.
What's that?  Did I come home with anything from this great shop?  Silly Betties.  Of course I did!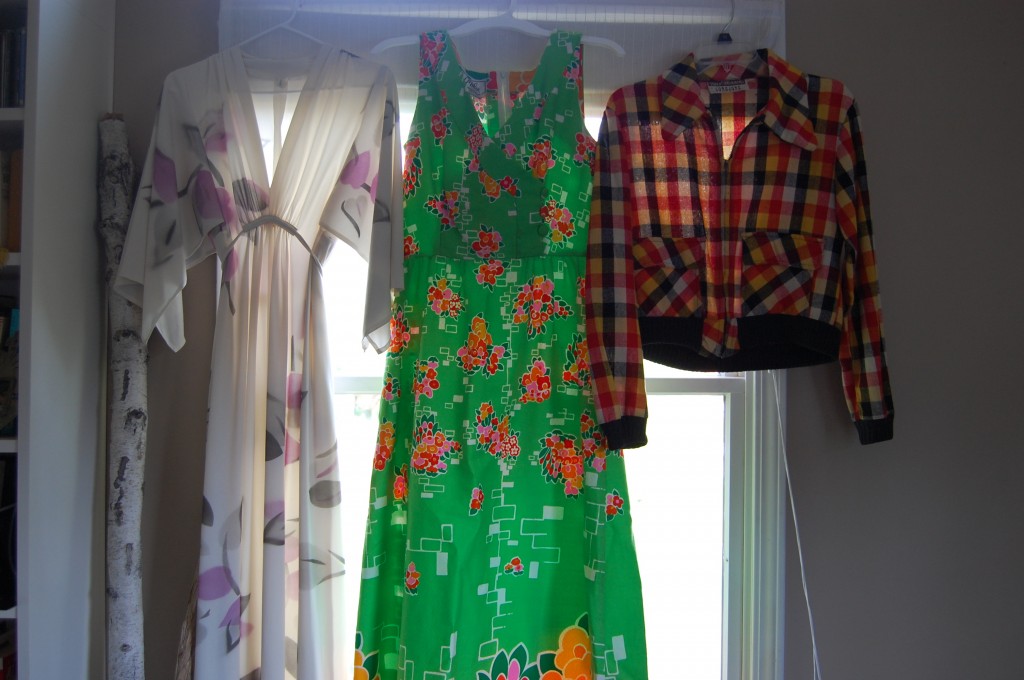 I was over the moon with happiness to walk away with an ethereal 70's kimono dress, cheery 60's Hawaiian maxi dress, and truly awesome 70's plaid lumberjack jacket with butterfly collar.  Whee!