What's that you say? It's not even Halloween yet?  I'm sorry – I can't hear you over the Rankin Bass Christmas marathon I have going.  Christmas is plain too awesome for just one month a year!  I officially declare I will observe the retail Christmas season – a full month longer than anyone deems reasonable!
I tried to hold out.   Really I did.  But I was helpless against the siren call of tinsel and hot glue.  We all knew it was going to happen sooner rather than later.  I am ashamed, and giddy all at once.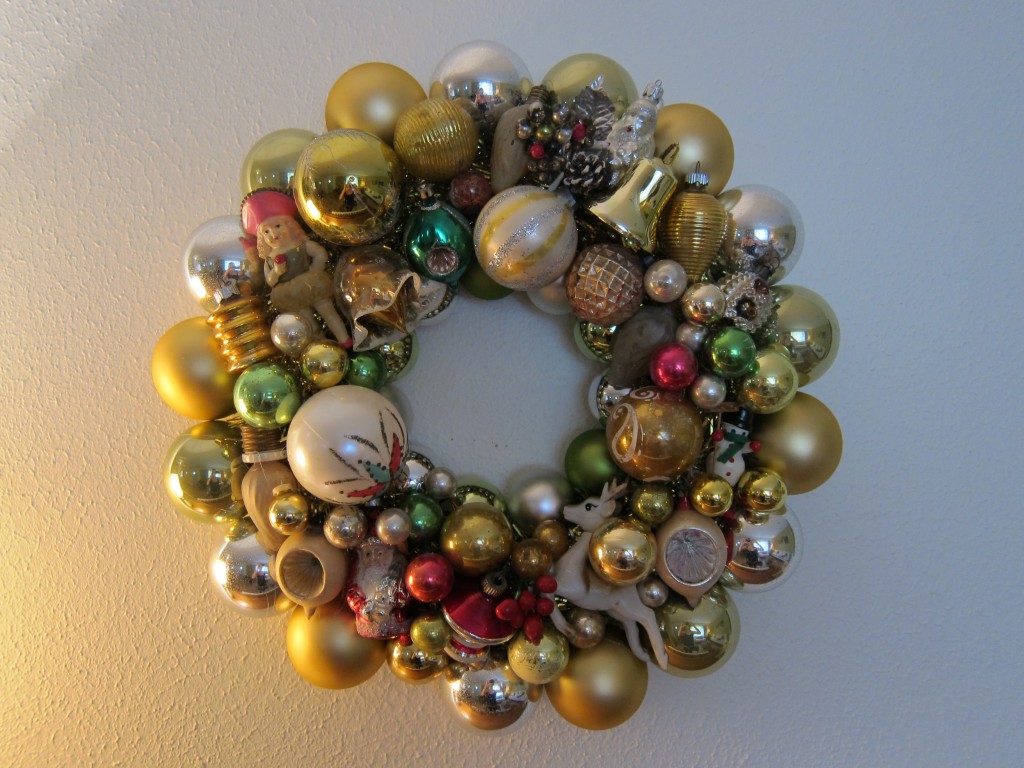 Isn't she lovely?  This one's for my mom, so I tried to dial down the kitsch.  Just wait til you see the next one I've got planned – knee hugging elves and diorama ornaments galore!
And speaking of kitsch.  I've got the mother of all awesome "Kitschmas" crafty time projects planned.  (Btw – I was just very pleased with myself thinking I came up with Kitschmas.  Google is laughing at me.)  Anyhoo, remember my recent reference to the glitter houses I made last year?  Well, really the fun part was decorating and glittering them, not building them.  So, this year (or however many years it takes) I plan to rehab this whole little Christmas village of Putz – style houses!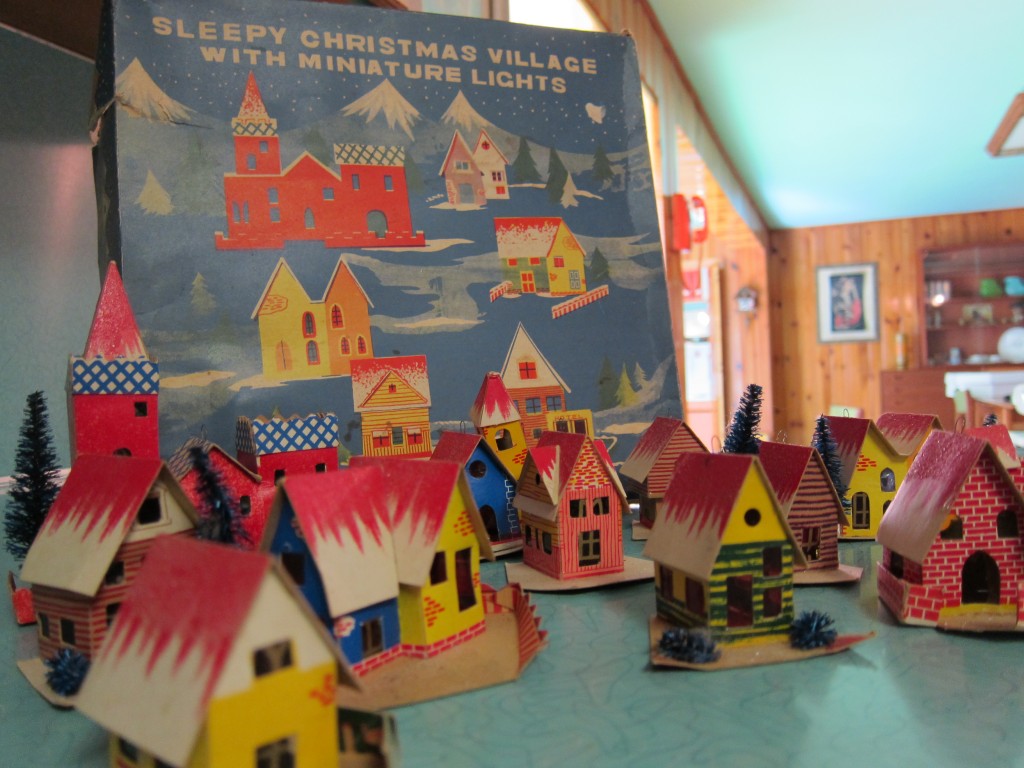 Aren't they the cutest things you've ever set an eyeball on?  And imagine how much better they're going to be with glitter and snow and fawns and tiny mercury glass balls in the trees???  I'm super ridiculously excited about this project.  Stay tuned.  It's a Kitschmas madhouse up in here.