It's always around the end of the summer that I start to think about knitting again after several months of sweltering heat taking away my will to knit.  And it's about that time again!  I'm already mentally lining up my fall/winter knitting projects for the fam.  And this year, just like last year, I have cowichans on the brain.  What are cowichans, you ask?  Well, they're only the most awesome sweater ever made!  Most people know them as the kind of sweater worn by the Dude in the Big Lebowski: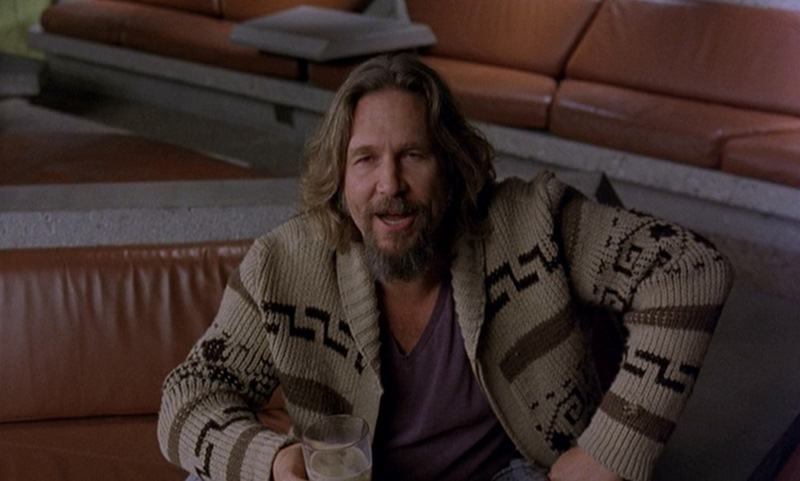 (photo credit: Clothes on Film)
The cowichan sweater originates with the Cowichan tribe of British Columbia, Canada.  The Canadians also often call them curling sweaters.  They are cardigans or pullovers knit in bulky yarn with both intarsia and fair isle tequniques to achieve Native American motifs or other themes.  In the 50's, companies like Mary Maxim began making knitting patterns for home knitters for cowichan sweaters that had all kinds of awesome themes, like totem poles, square dancing,  semi trucks…just when I think I've seen them all a new one comes along.  Here's Mister Crafter wearing a vintage hunting themed cowichan: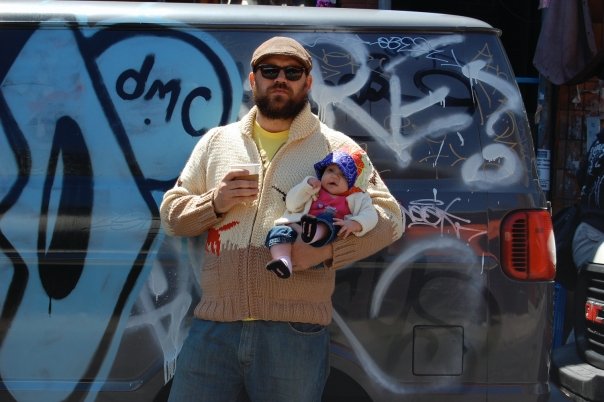 And here's my friend Bobby, truly the most stylish person I know, rocking a vintage fishing themed cowichan: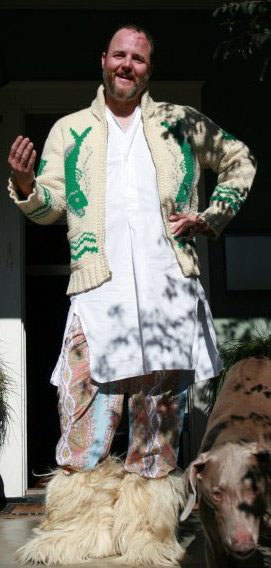 Well combine this Betty's love for cowichans and knitting and what do you get?  A vintage cowichan knitting pattern collection of course!  Oh yes, and a miles-long knitting queue.
I've got patterns for Little Betty:
Patterns for Mister Crafter: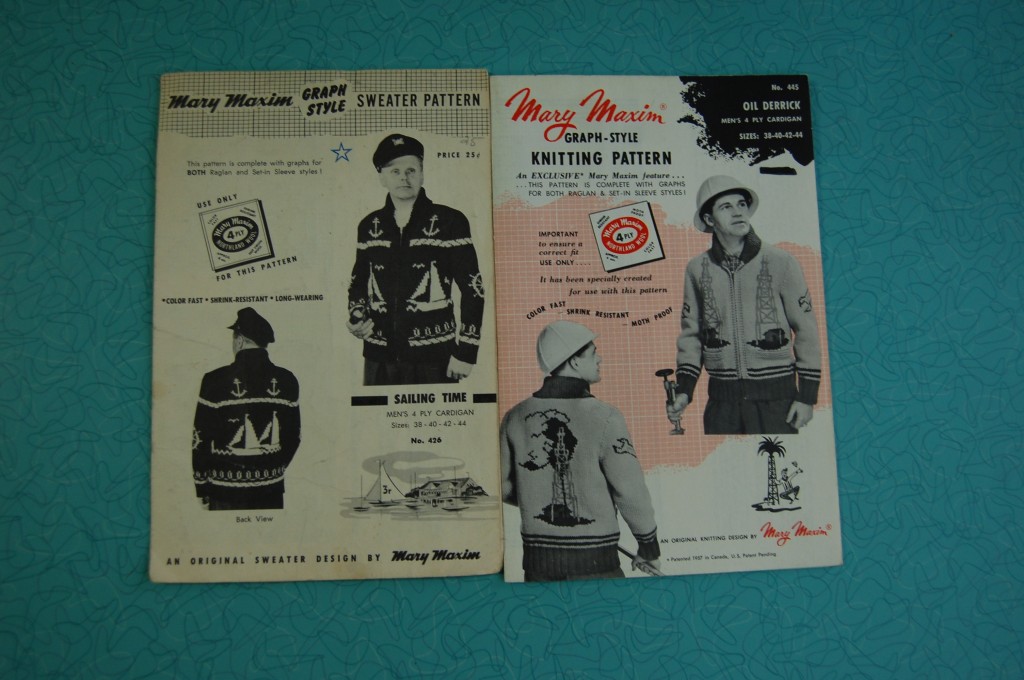 And top on the list of knitting priority, a pattern for Betty: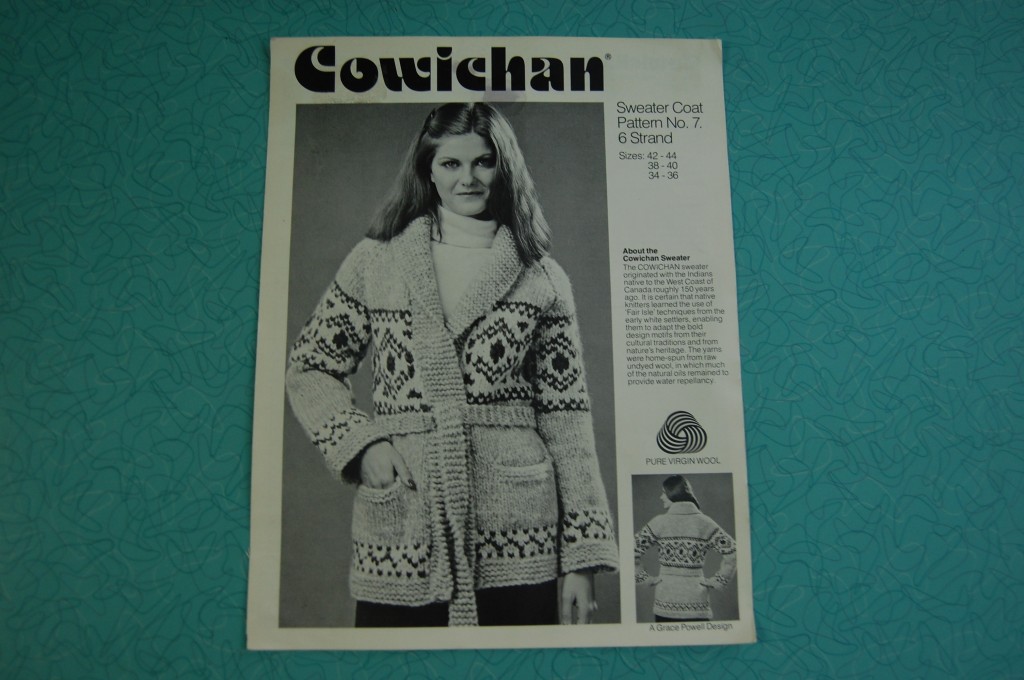 Ooooh I can't wait to get started!  Last year I knit the squirrel cowichan for Little Betty and it turned out to be maybe the cutest thing ever created.  After Momma's sweater, maybe I'll knit the owl one with matching hat for her.  The Mister has such a great collection of vintage cowichans already that he's on the bottom of the priority list.  Ok, gotta run!  I feel a burning desire to buy yarn…