One nice thing about the Mister going away for work is presents!  He picked up these really great vintage packages of colored pencils at a flea market in Berlin: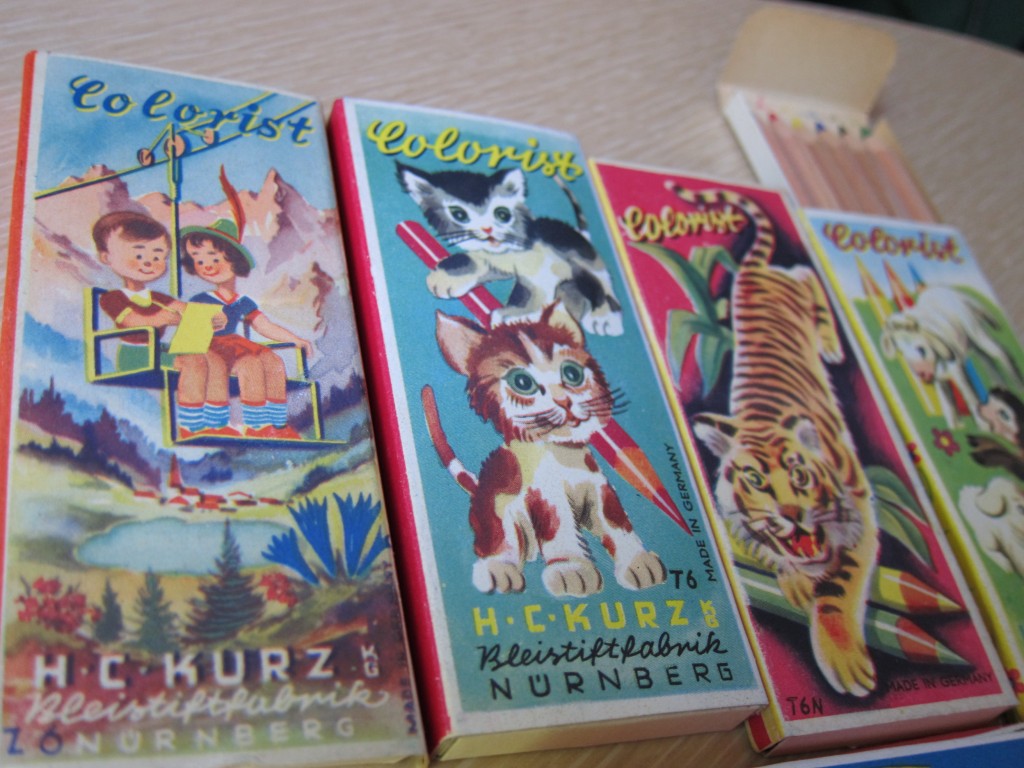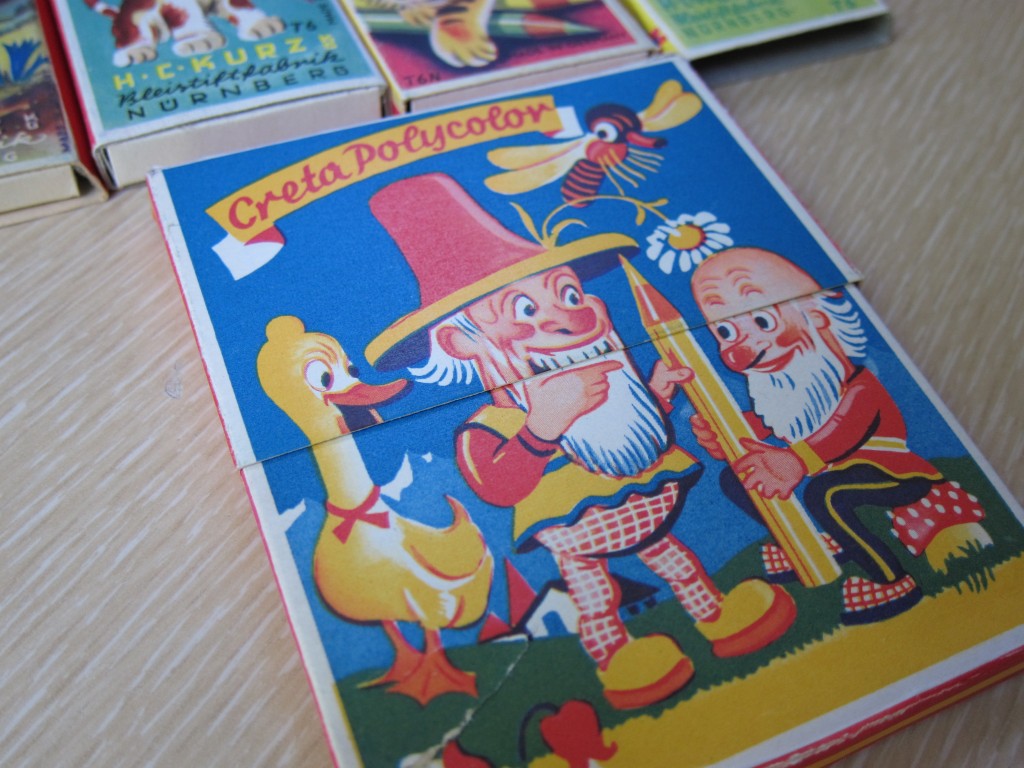 Aren't those graphics to die for?
But wait!  There's more!  He also stopped into the Cath Kidston store in London and loaded up on some sewing goodies for me!  How great a husband is that?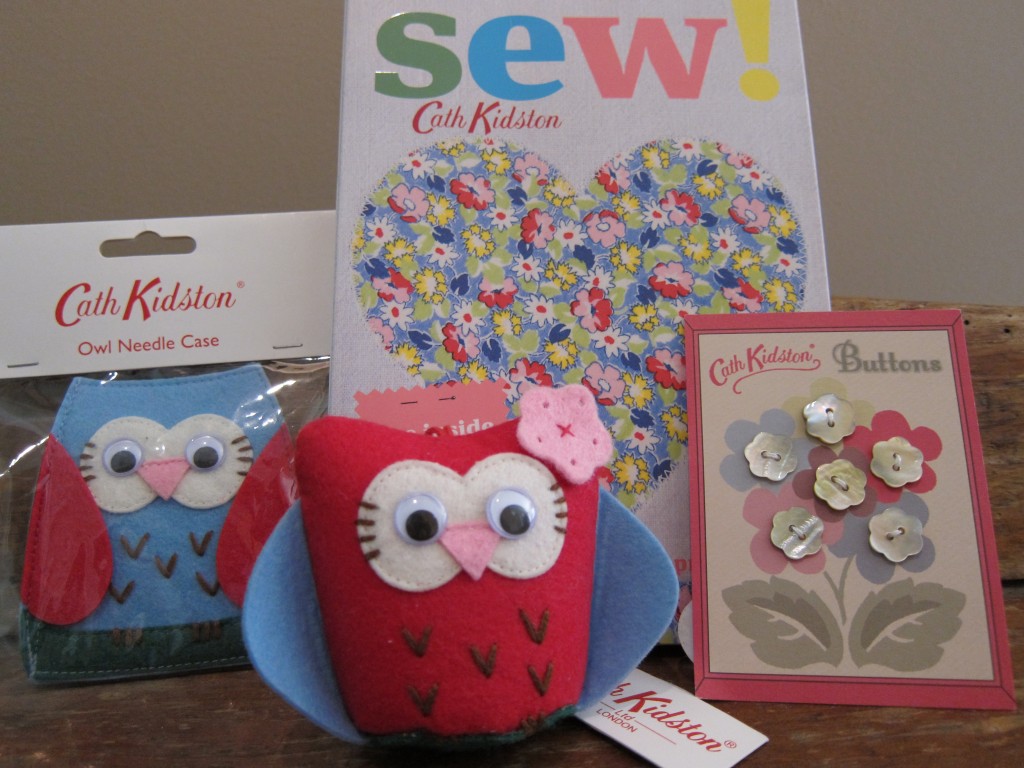 Yippee!
All this great sewing swag got me daydreaming about sewing projects.  And you know how they say if you visualize something it can bring more of it into your life?  Well, wouldn't you know it, a couple days later I scored the motherload of vintage barkcloth fabric:
That blue geometric panel at the front is so fabulous and in such perfect, brand new condition I'm seriously considering framing it as art.
This estate sale was nuts, y'all.  The homeowner had owned an antique store at one time and had a house packed to the gills with amazing stuff!  It was one of those sales you've got to hit every day to get the good stuff on the first day and all the overpriced stuff on the 50% off day.  I walked away with TONS of goodies!  Draperies, old tins, wall art, dishes, glasses, pottery, vintage baby clothes, and something I NEVER find at estate sales….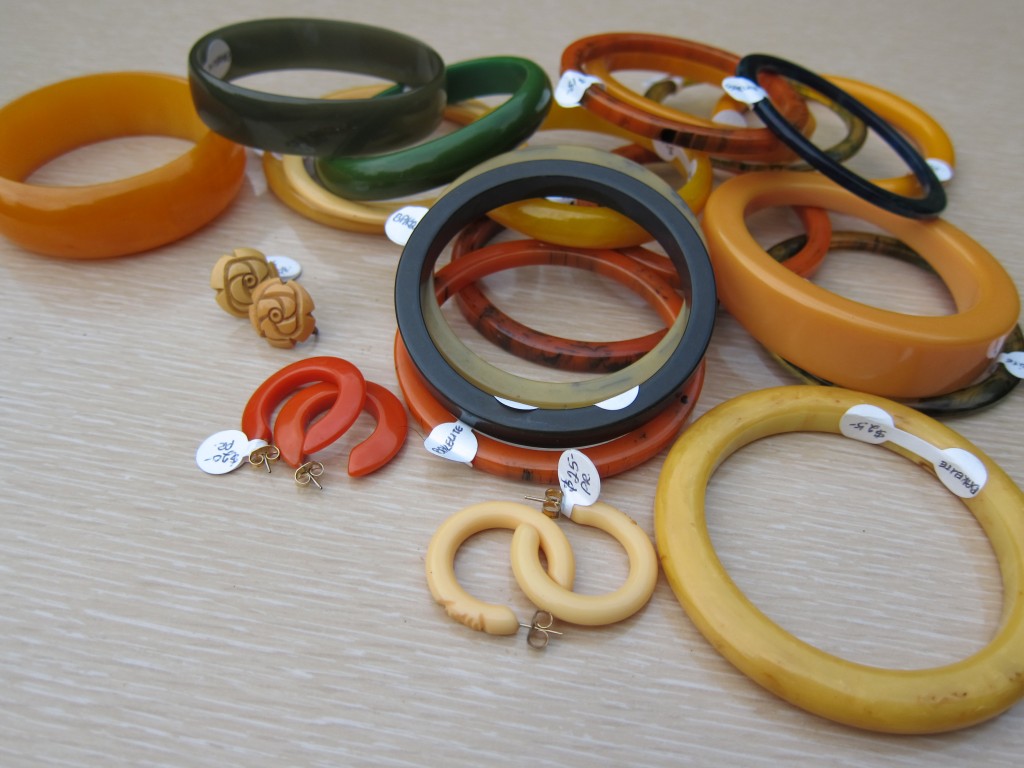 BAKELITE!  I couldn't believe it!  On the 50% off day too!  I was pretty much beside myself.  Also on the 50% off day?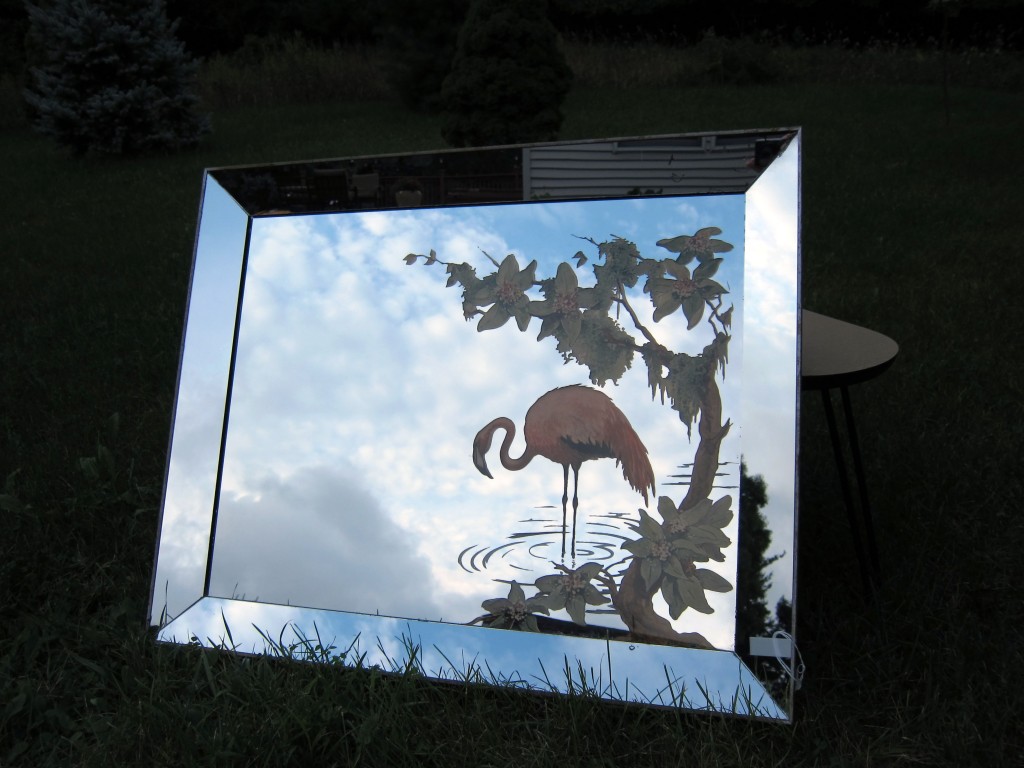 A Turner flamingo mirror!  It's in perfect shape and lovely in every way.  This was one of those sales you dream about and was a perfect way to wrap up by buying trip.