It's time for another roundup of my favorite Enids for sale on the web!
First off is a design near and dear to my heart – Texicana.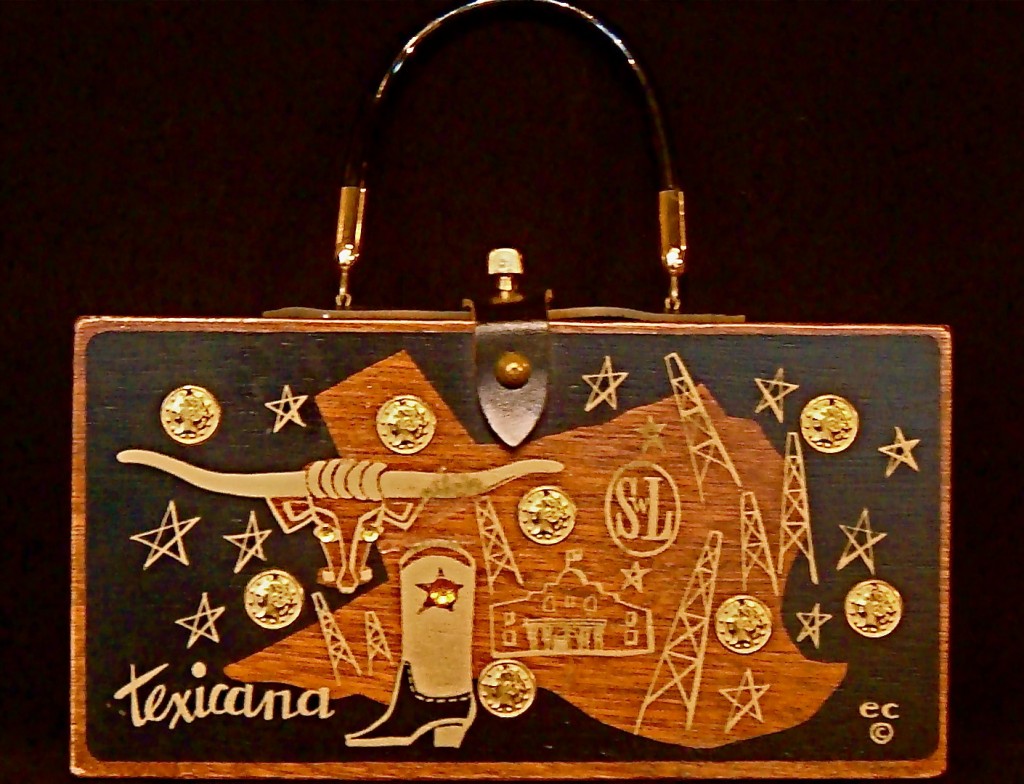 The Alamo, a cowboy boot, oil rigs, and a longhorn?  Love it.  You don't see this design too often and it's in great shape which explains it's $275 price tag.   You can buy it here from etsy seller Vintage And Moore.
This next design is another favorite theme of mine – the bicentennial!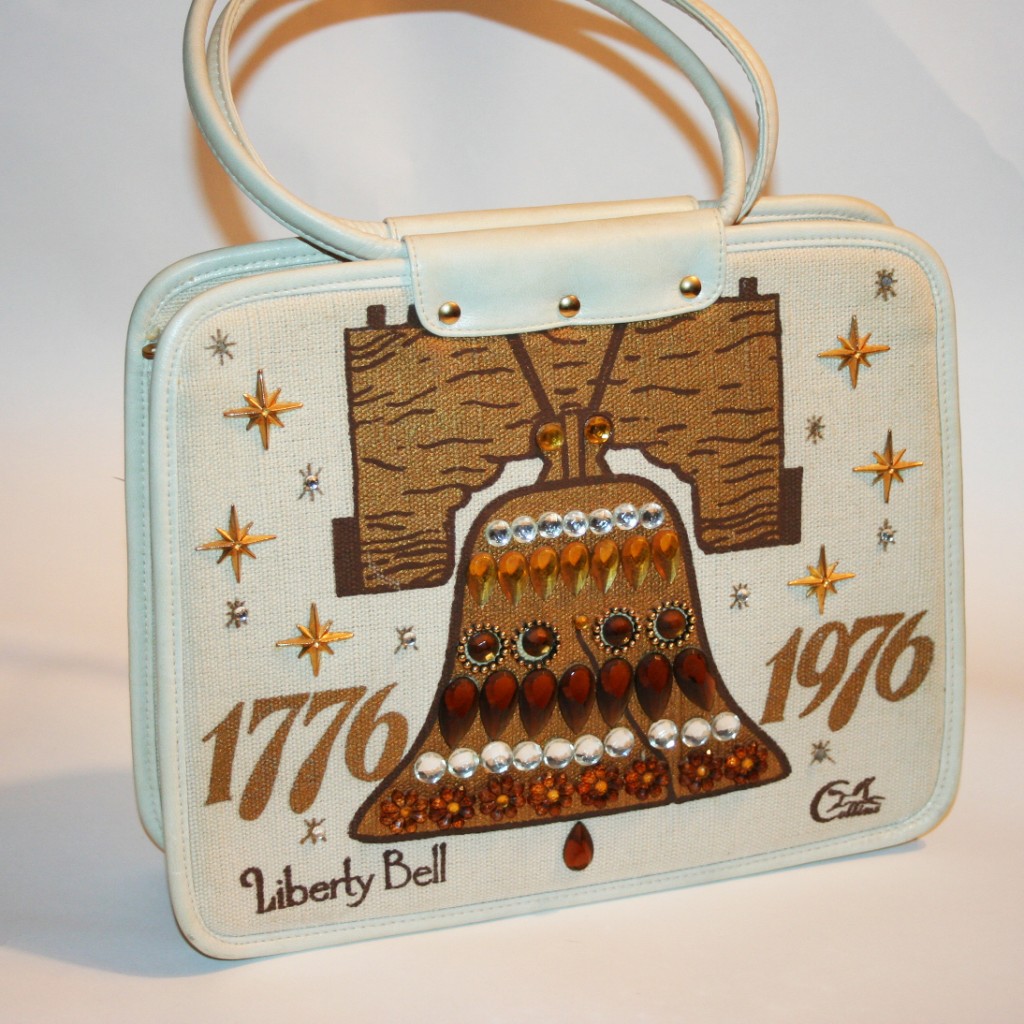 This bag appears to be in near mint condition without any signs of wear.  I also love the handles on this bag.  I actually came across this same purse this weekend for $10!  Of course it's not quite as clean but does have all its jewels.  I still haven't decided if it's headed to the shop or staying with me.  But this one can definitely be yours right here for $149 from ebay seller Mad 4 Mod Vintage.
Now I want to show you something really special.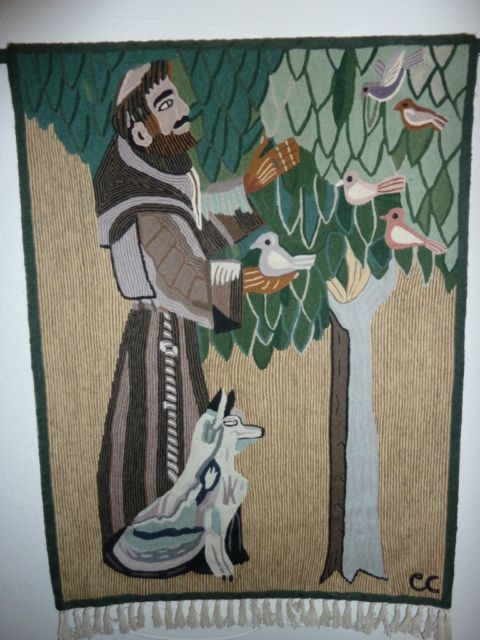 Although Enid was a talented artist across many different mediums, you almost never find any of her art for sale.  This St. Francis tapestry is quite a rare find.  I'll be interested to see how much it goes for. Want to get in on the action?  Here is the auction from ebay seller zerubbabal.
I will leave you with a shot of my two reunited Gemma Taccogna pieces (you know I couldn't resist going back for her!