In my collecting, I often come across Enids that do not fit in to my collection for one reason or another.  What happens to these gals?  Well you know I'm not going to leave them behind!  They wind up in my store, of course.  And their numbers have been growing – I now have eight Enid Collins purses in my store!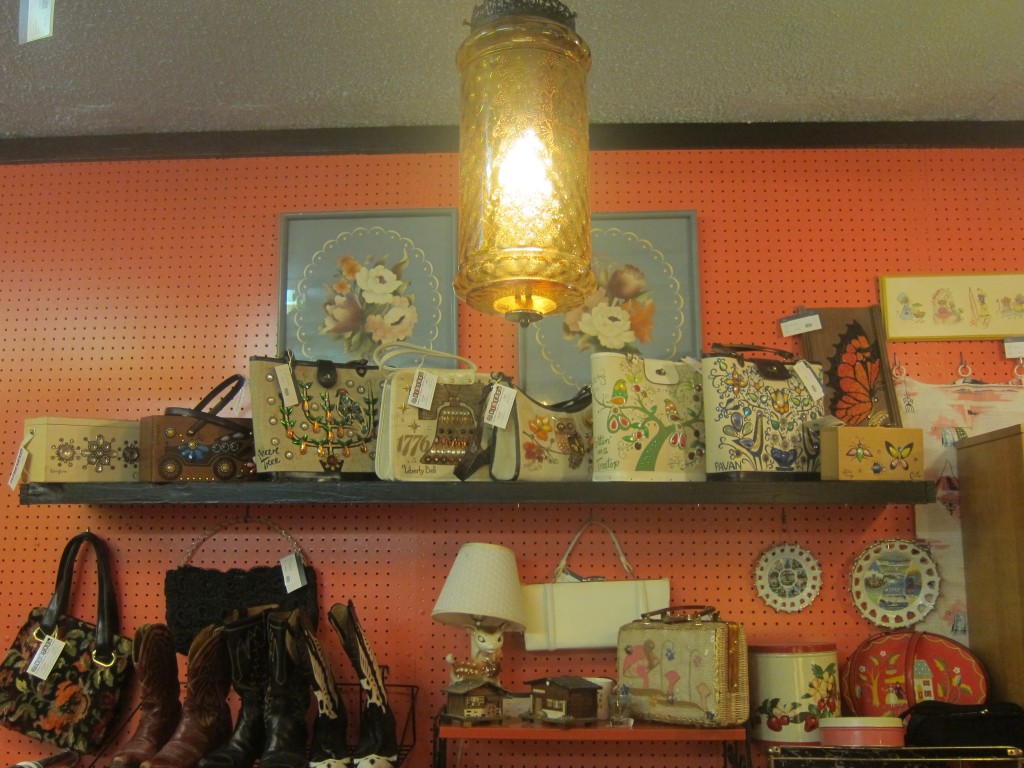 Don't they look pretty all gathered together?  Here's some detail: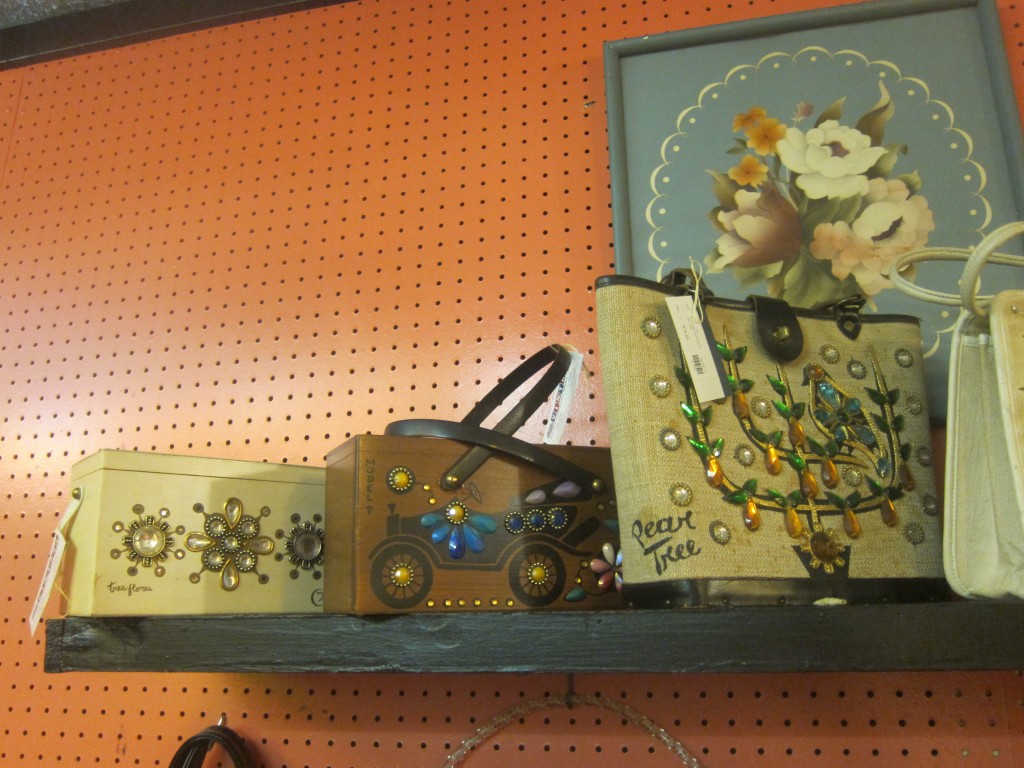 The Tres Flores is missing the small jewels around the starbursts but I don't think it detracts from its beauty much.  It's otherwise clean and looks good.
The Model T is pretty much immaculate.  Jewels are all present, shining and bright.  This gal looks like she's never been carried!
The Pear Tree has some "age spots" on the canvas, but again, all the jewels are present and glittering.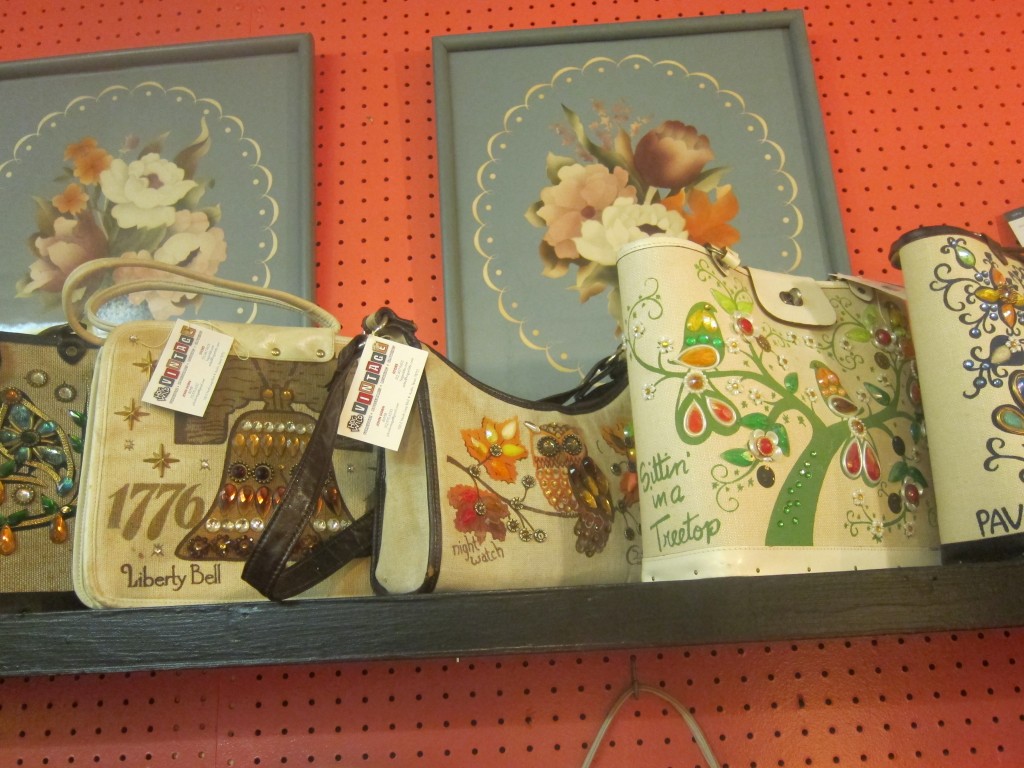 I really love the Liberty Bell purse and kinda want to keep it!  It's in good shape with all the jewels present.  The canvas is slightly "aged" , but not a big deal.
Night Watch is missing a few of the tiny jewels on the owl but it's not that noticeable. The canvas again has a few spots, but this is in all a very good carrying purse!
Sittin' In A Treetop is in lovely condition – the canvas looks almost new and all the jewels are there.  A few of the large flower jewels have a petal or two broken, but hey, this girl is 50 years old!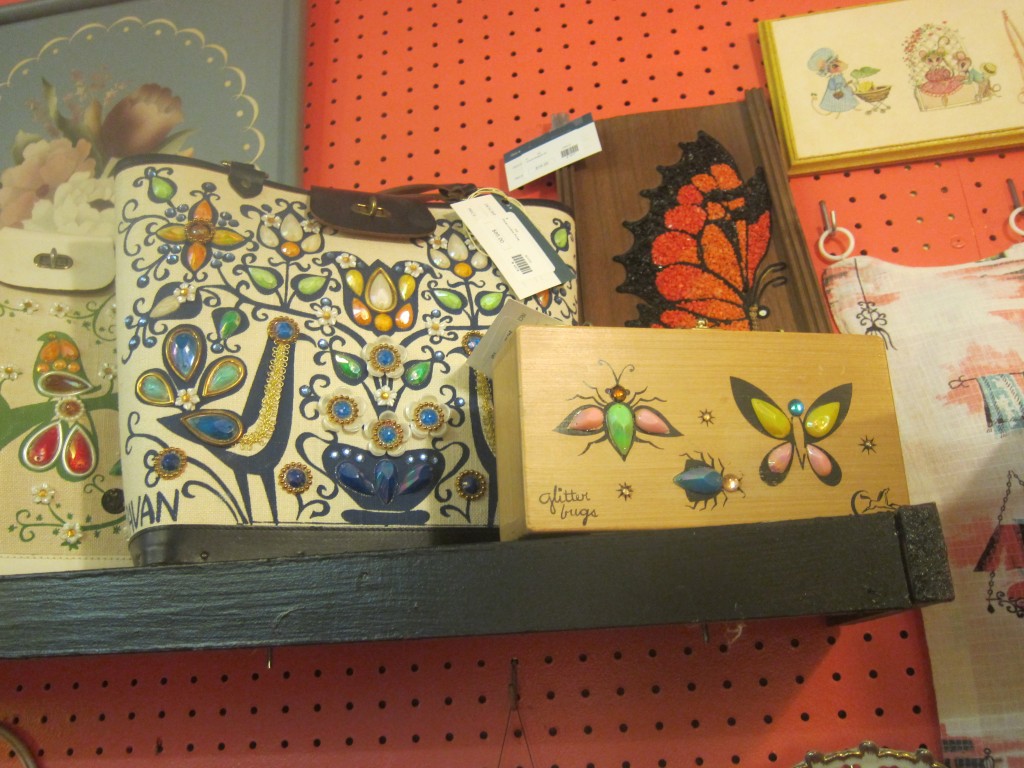 Pavan is in just about perfect condition.  The canvas is new looking and all the jewels are there and shining.  This is a special bag.
And lastly, the Glitter Bugs you may remember me cleaning up and posting about recently.  Although she still has some scratches, at least she has jewels again!  And she's cute as a bug's ear.
All these bags will be showing up in my etsy shop soon, along with some bakelite I've got in the shop.  Stay tuned!