Little Betty and I enjoyed quite the ladies day of leisure today, lunching with our best gal pal and then heading out of town for some thrifting/vintage shopping.  As usual, it was mostly for the shop, but of course a few things were too perfect for me to let go of.  Like this pyrex bowl and two carnival glass goblets: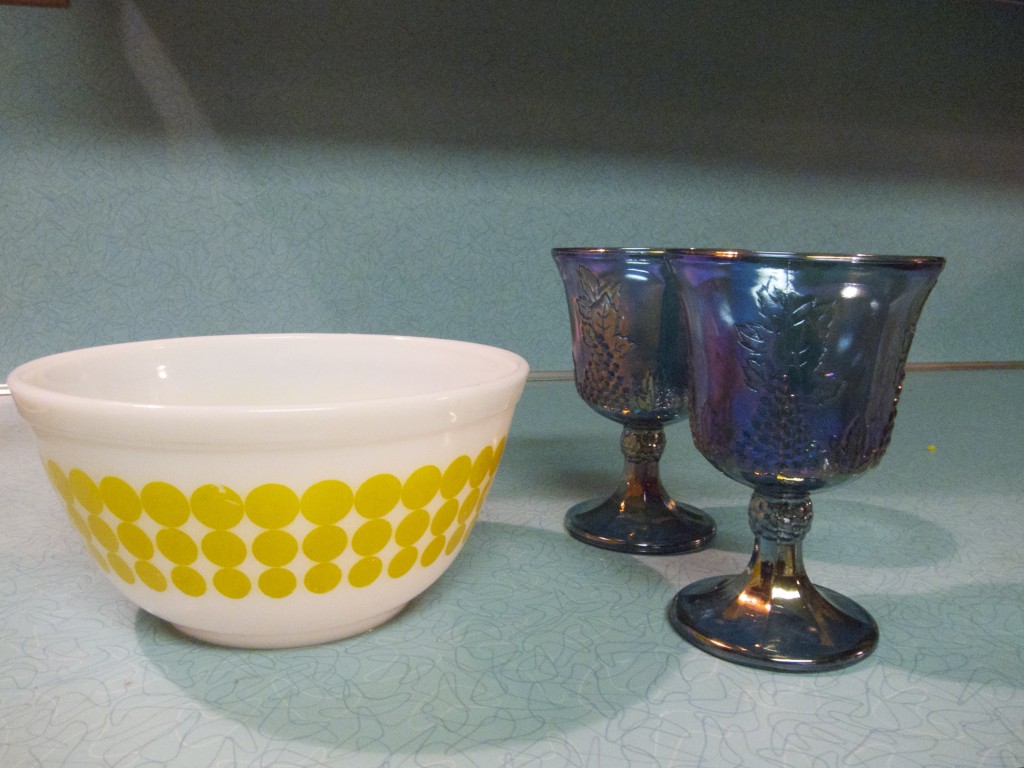 But the real news from today's adventure was the Fountain of Enid I discovered in a charming little vintage dress shop.  Behold: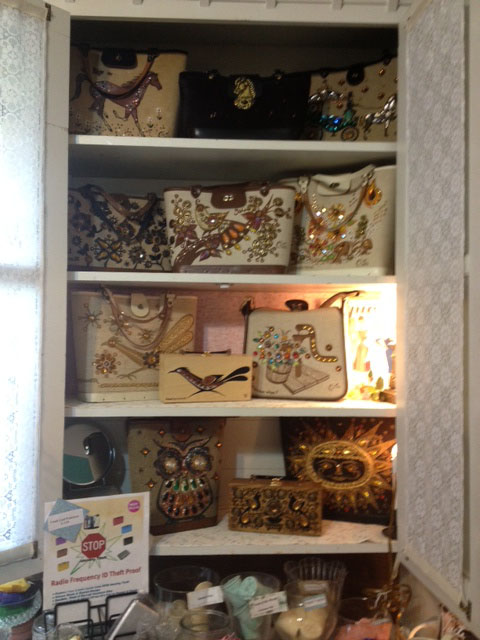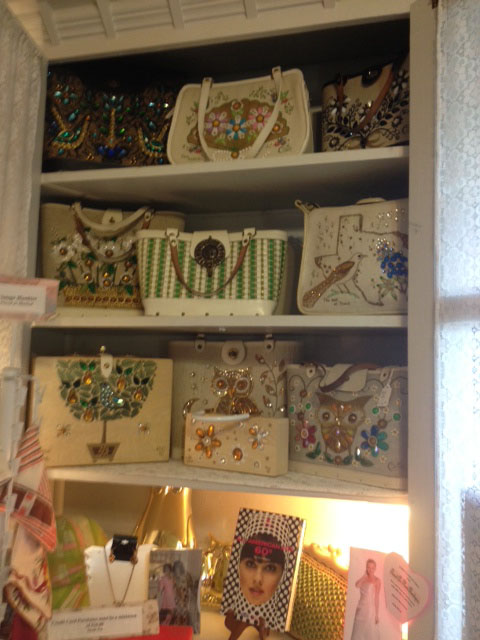 The bad quality photos are most likely due to my shaking hands at discovering such bounty.  I've never seen so much Enid in one place except for my own house!  There were like 30 Enids in that shop!  There were even more scattered throughout the store if you can believe it.
The only bad news is that there were no bargains here, so I won't be able to share the booty in my etsy shop.  But one did come home with me to join the family.  Any guesses which one I couldn't live without?
Here she is!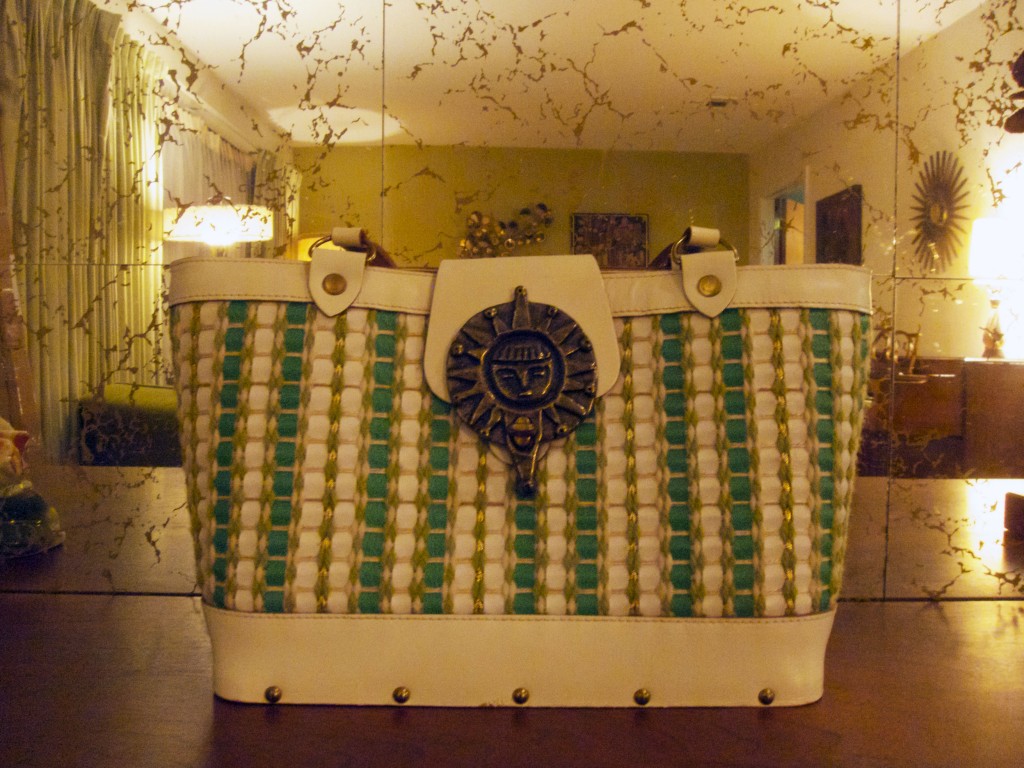 Isn't she lovely?  I recently bid on something similar on ebay that ended up going for $200.  I've been wanting something I could carry without fear of ruining, and I think this little beauty fits the bill perfectly!  Whee!
I was also tempted by the Pear Tree, but I do have SOME restraint.  Really, I do.