We're out of town on a buying trip and spent our day treasure hunting.  Today was reasonably successful, and we found some exceptional stuff!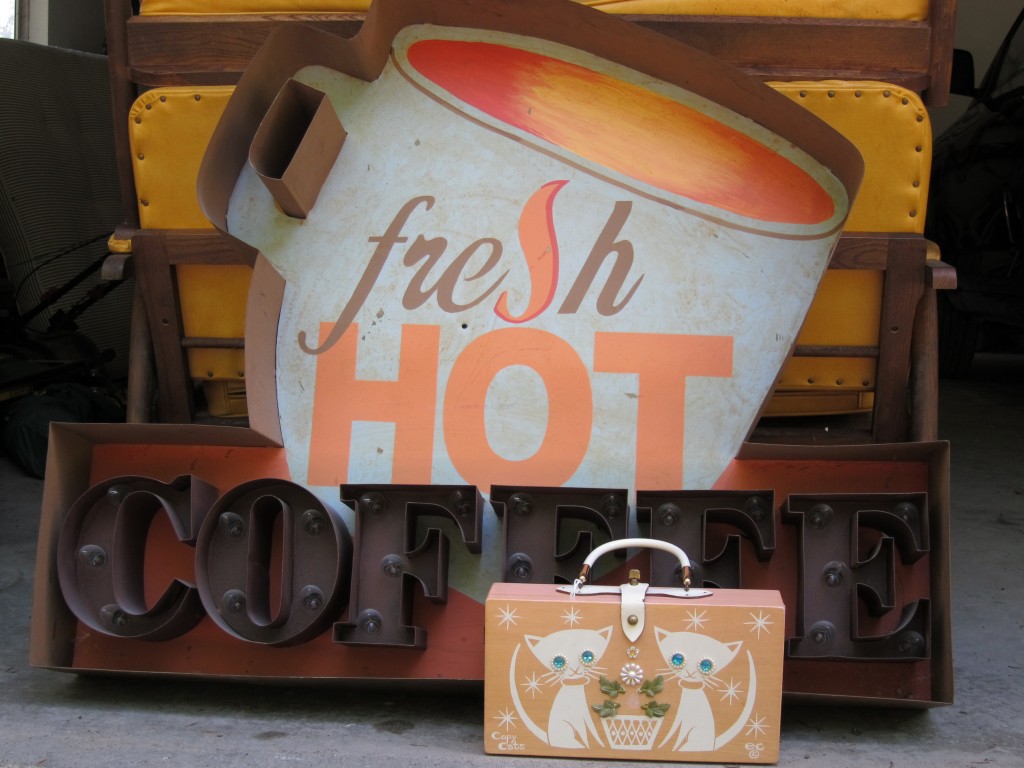 Yes, I did about have a stroke when I spotted this Enid Collins Copy Cat purse.  It's one of my all-time favorite Enids and very rare!  I already have this one, though, so it will be looking for a loving home.  And how about that fresh hot coffee sign?  The hubs has a whole different picking style than me – we saw this in the window of a funky little coffee shop and he waltzed right in there and talked the owner out of it.  I was super impressed.
We have 3 more picking days ahead, so here's hoping for lots of good luck!