I'm out of town on a shopping trip this weekend, like I do, so  I decided to hit up some local thrifts to see what I could see.  I found myself at a popular thrift/consignment shop, perusing the vast piles of furniture and housewares when from across the room I met the soulful eyes of a beautiful lady.  I knew exactly what she was right away.  I beelined for her, grabbed her off the shelf, and flipped her over to check the bottom.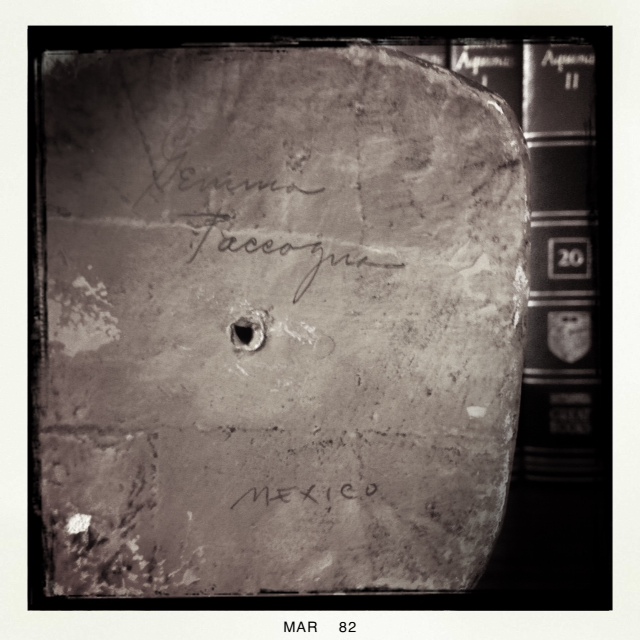 That's right folks.  I had clutched in my shaking little mitts an authentic Gemma Taccogna papier mache sculpture!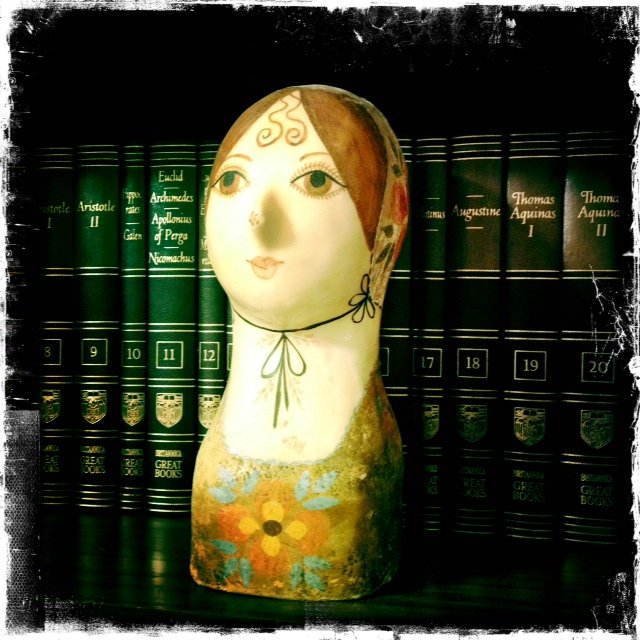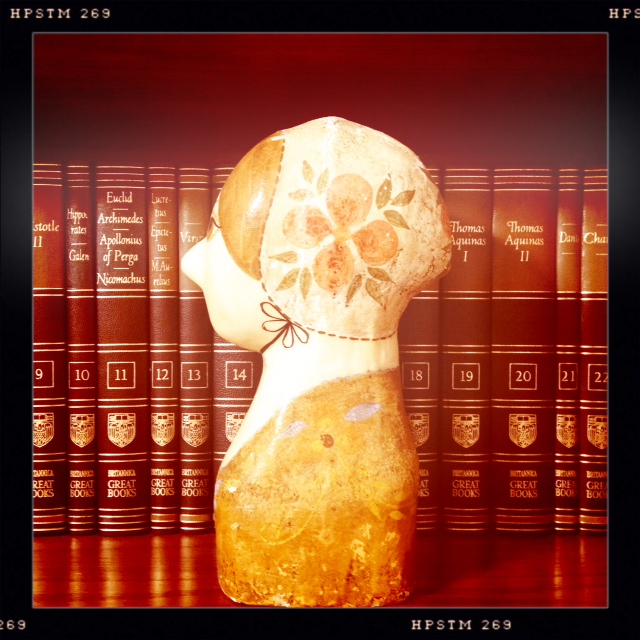 Sure, she's not in mint condition.  She's got a chipped nose and a bit of flaking paint.  But I think it only adds to her charm!  Her "patina" combined with the earthy colors and flower designs give her such a romantic appeal.  I just love her.  Oh how I have lusted after a Gemma Taccogna of my very own for so long!  But these suckers go for hundreds of dollars!  Who can drop that kind of dough except for serious collectors?  Not Betty, anyway.  But I never expected to find one in a thrift store!  There was another smaller one there that didn't have the bottom anymore, so did not have a signature.  But I'm seriously tempted to go back for it because I feel pretty sure it's a Gemma Taccogna too.
Not familiar with the amazing Gemma?  She was a papier mache artist in the 60s who spurred an army of copy cats.  She did a lot of lady heads like this one.  She is also responsible for the following awesomeness: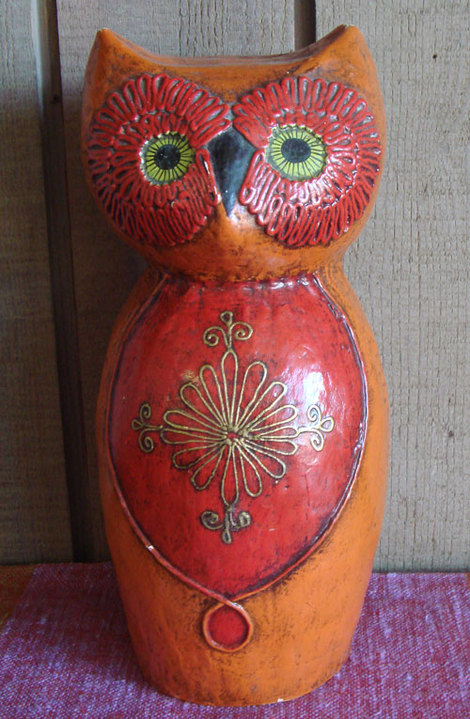 Cathy Of California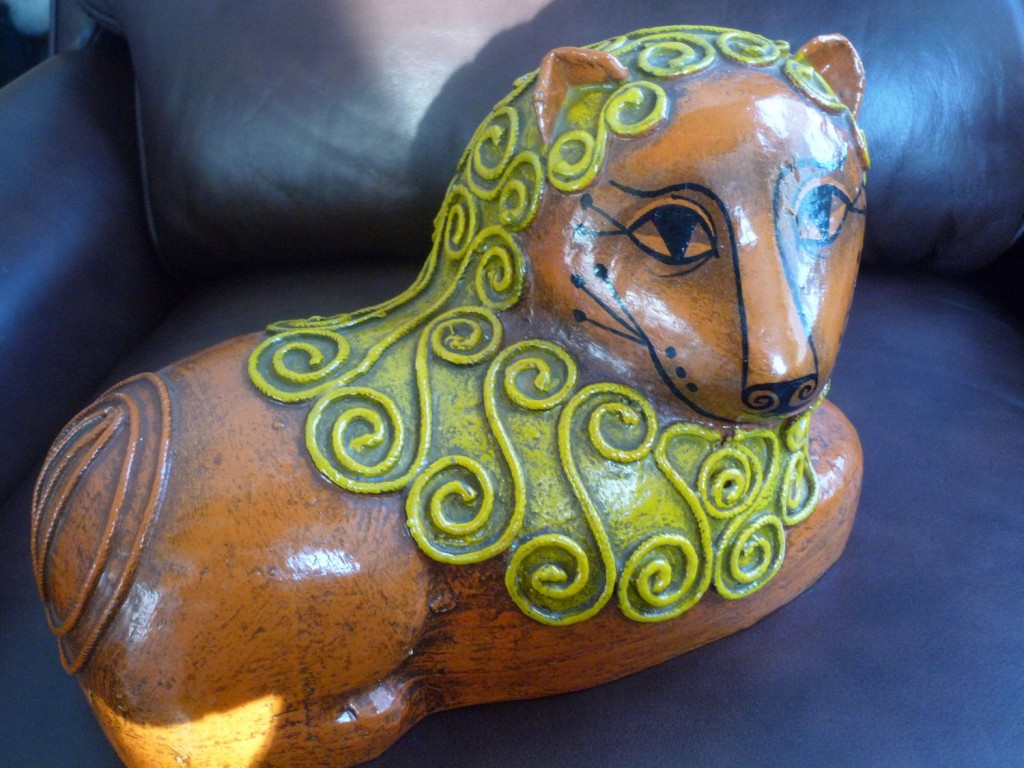 Etsy seller Lily's Porch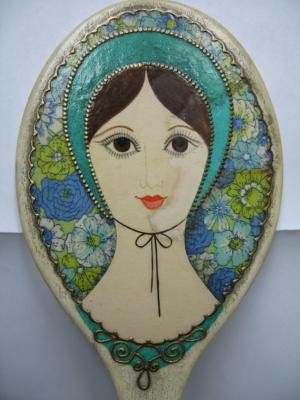 The Papier Mache Resource
Aren't they lovely?  I'm so excited.  But that's not all I scored at this shop.  Besides a pile of great art and lamps for the shop, I found myself unable to resist these: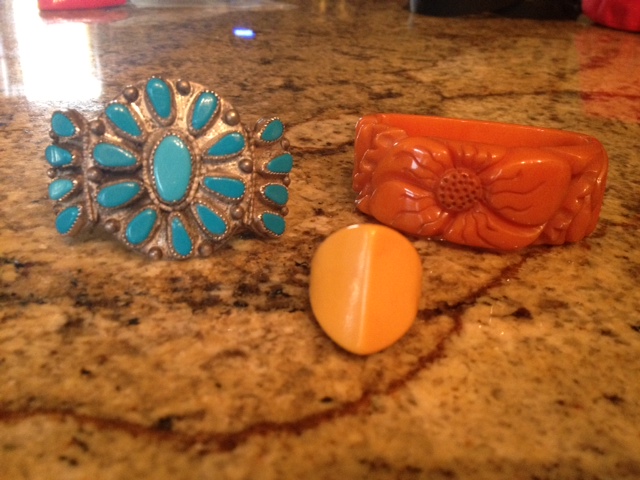 A butterscotch bakelite ring in just my size, a carved bakelite clamper in the loveliest shade of orange, and an old turquoise cuff bracelet.  And there was tons more bakelite I didn't get believe it or not!  Since it was part consignment, the prices were a bit more than you'd expect than a thrift store.  But the quality of stuff was far superior and the deals were still good enough not to be able to resist!
Are you finding anything good this weekend?