Sorry for the long absence, but I've been busy stitching away on my first original crewel design!  I'm super happy with it and anxious to share it with you!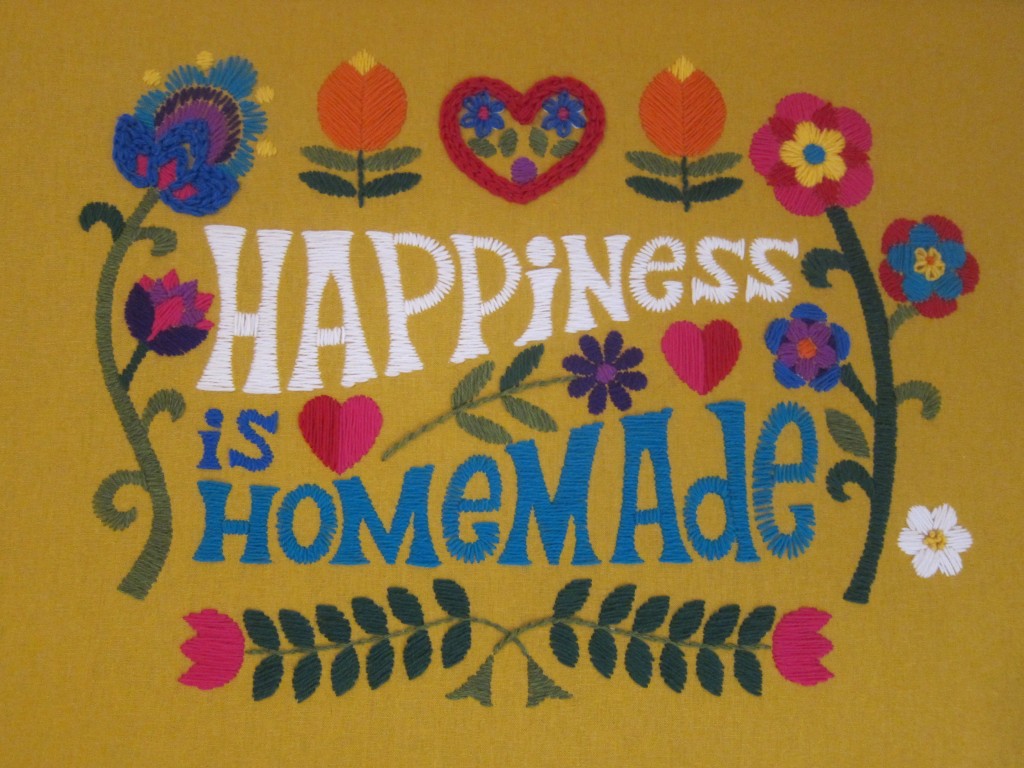 I wanted to design something that would fit right in with all my 1960s and 70s crewel pieces and I think I've done it!  I also finally got motivated to rehang them all so they looked a little more purposeful.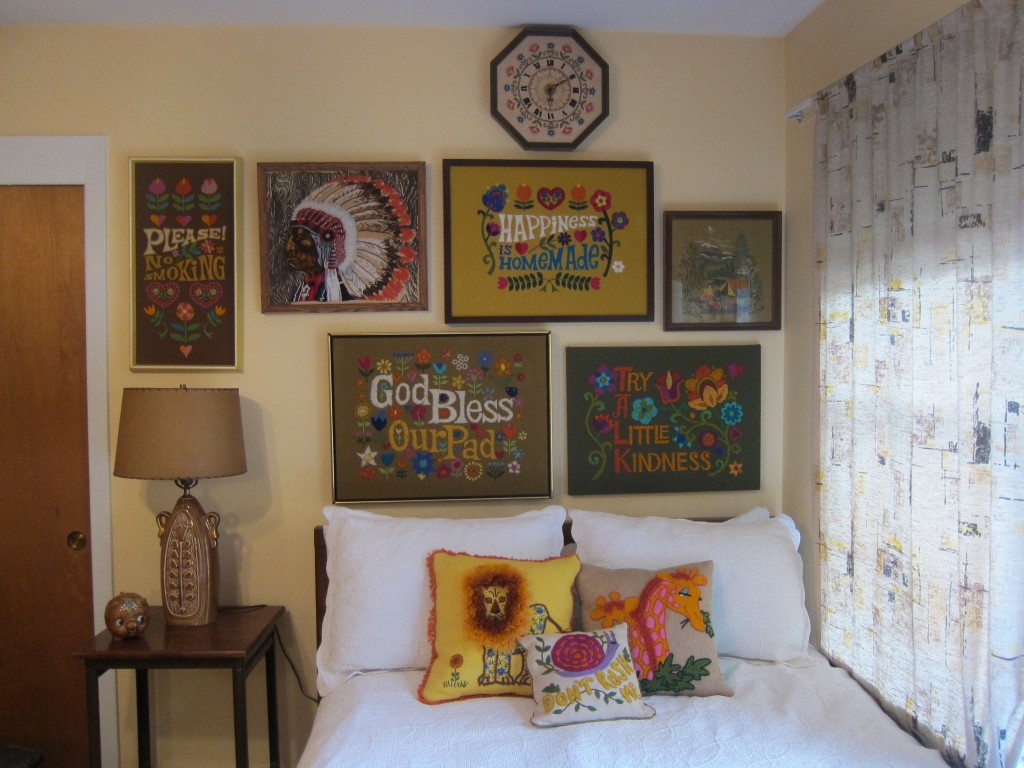 I framed it with a simple gallery frame for stretched canvas I got at the art supply store.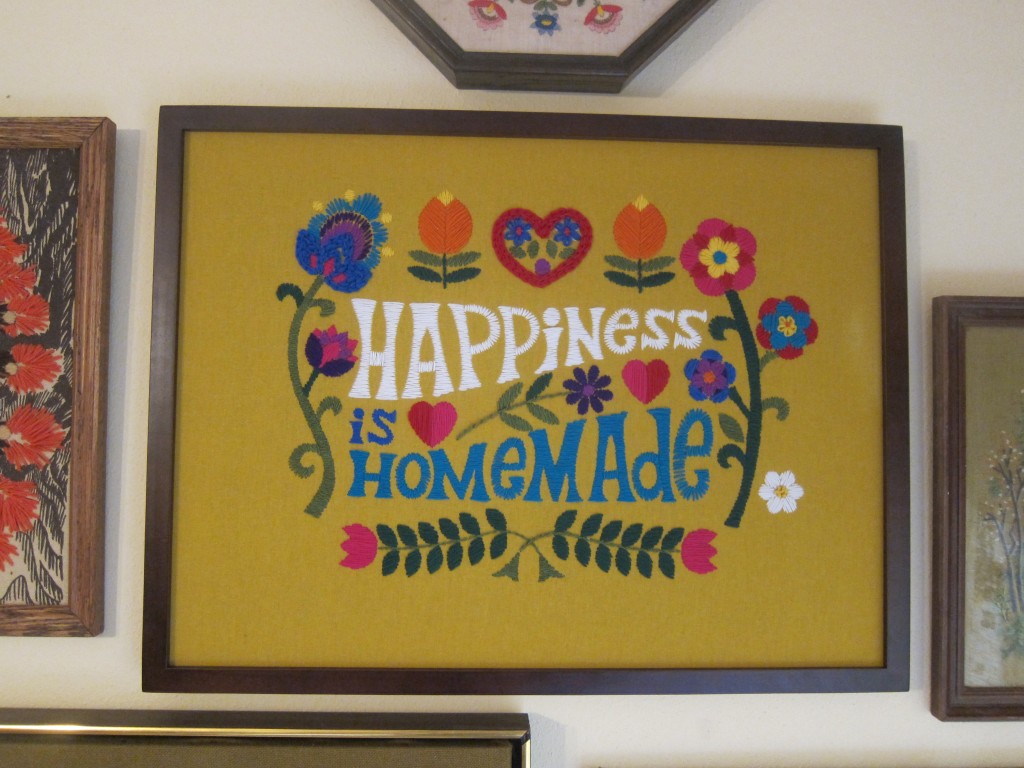 This project was so fun to do!  And I designed it in a way that should make it easy enough for a beginner to do.  I am busily working on designing packaging and should be able to accept orders for kits in the next couple of weeks!