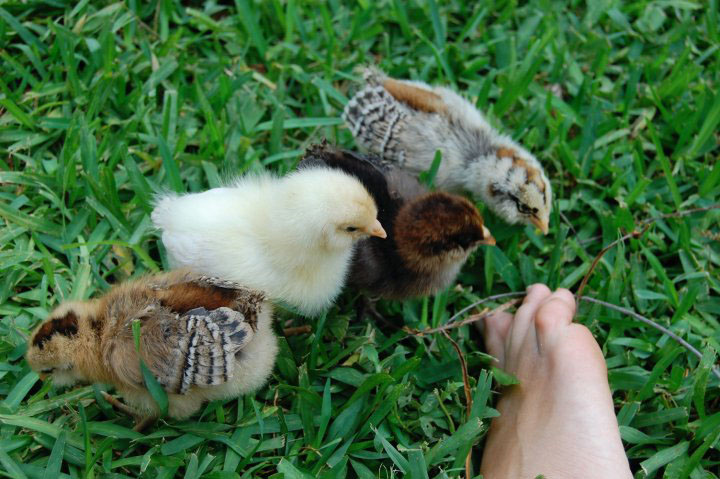 I haven't talked much about our chickens here on the blog.  When Little Betty was about a year old (so 2 years ago) I decided it would be a nice childhood memory for her to have backyard chickens – collecting eggs, feeding, playing with them.  So we got 4 one day old chicks and never looked back.  They are Enid, Gladys, Vera, and Lucille.  They are lovely and sweet and a real joy to watch.  But these poor ladies have been living in a coop that they had long since outgrown.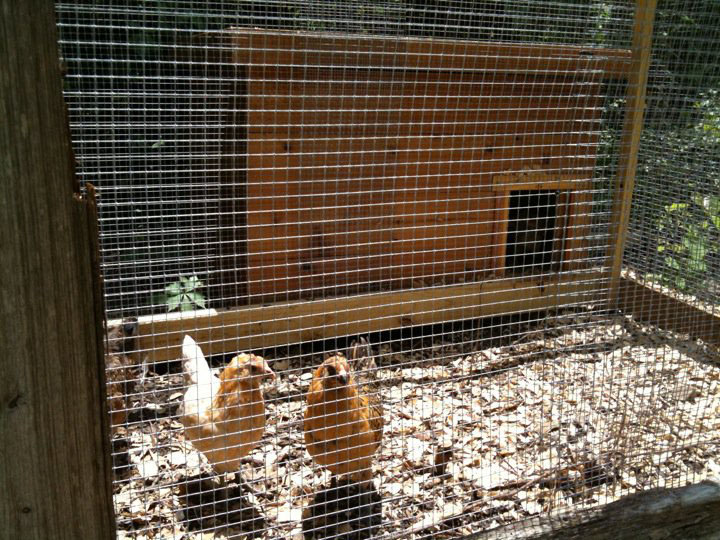 It was time to move on up!  Y'all, I am head over heels IN LOVE with our new setup: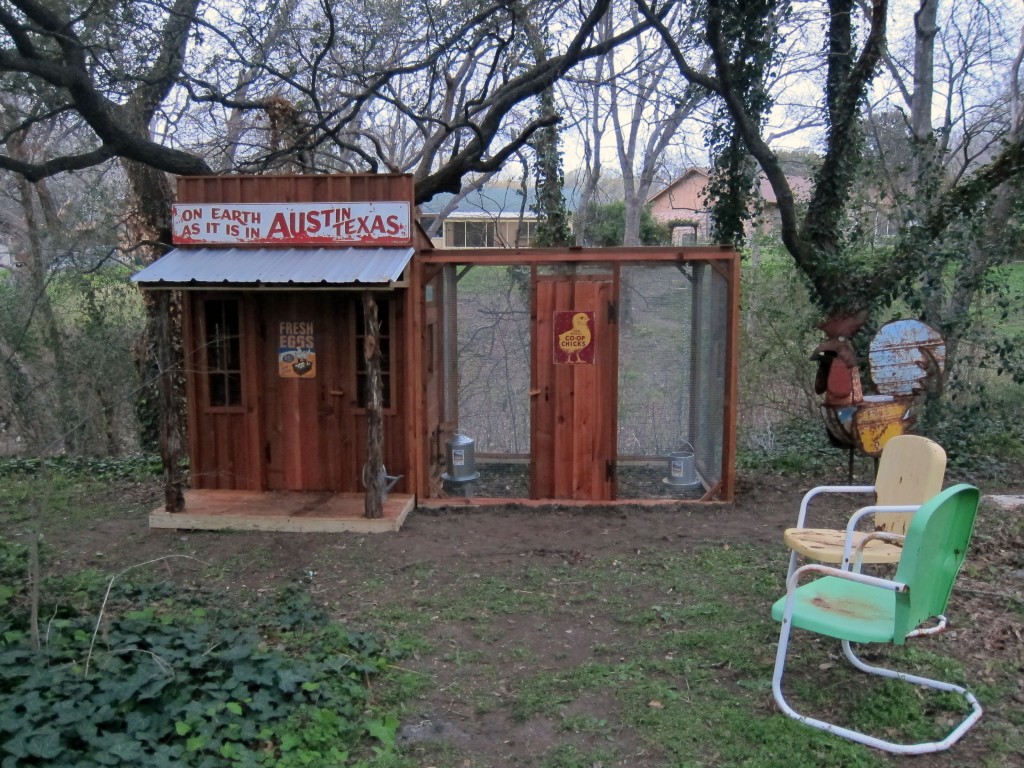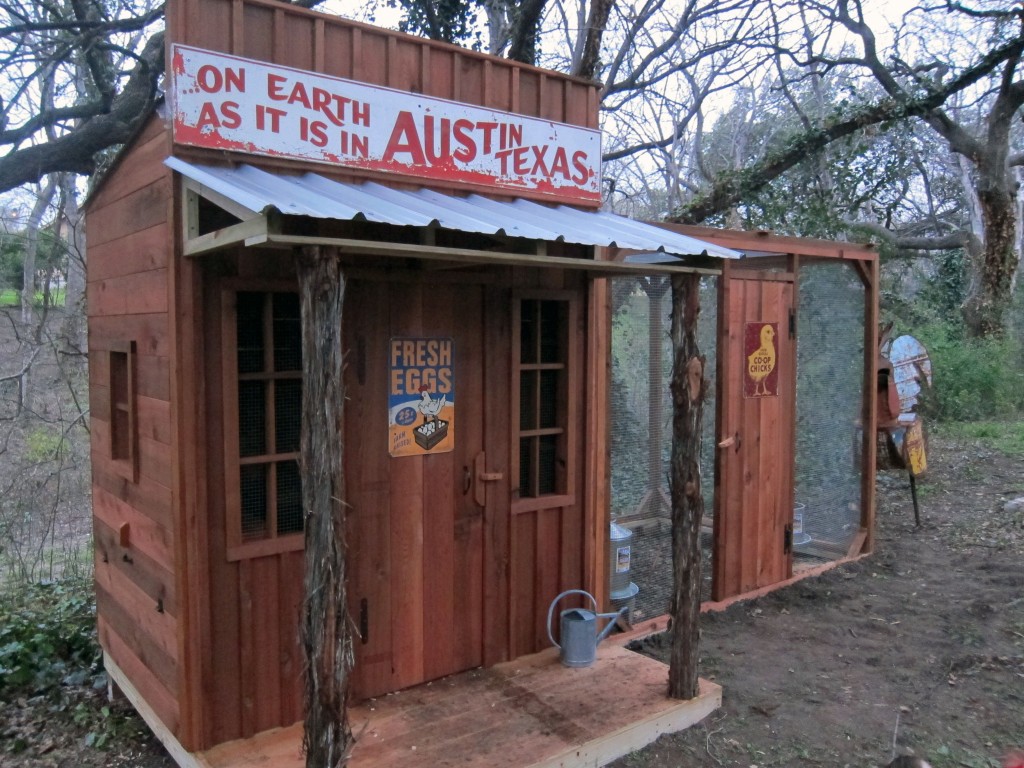 It was built by the same gentleman who built Little Betty's playhouse.  Doesn't he do lovely work?  And it was pretty comparable in price to other chicken coops we looked at that were WAY less awesome.  Our girls are absolutely in heaven!  They immediately got busy scratching the new dirt and clearing out any greens they could find.  And there were dirt baths a plenty!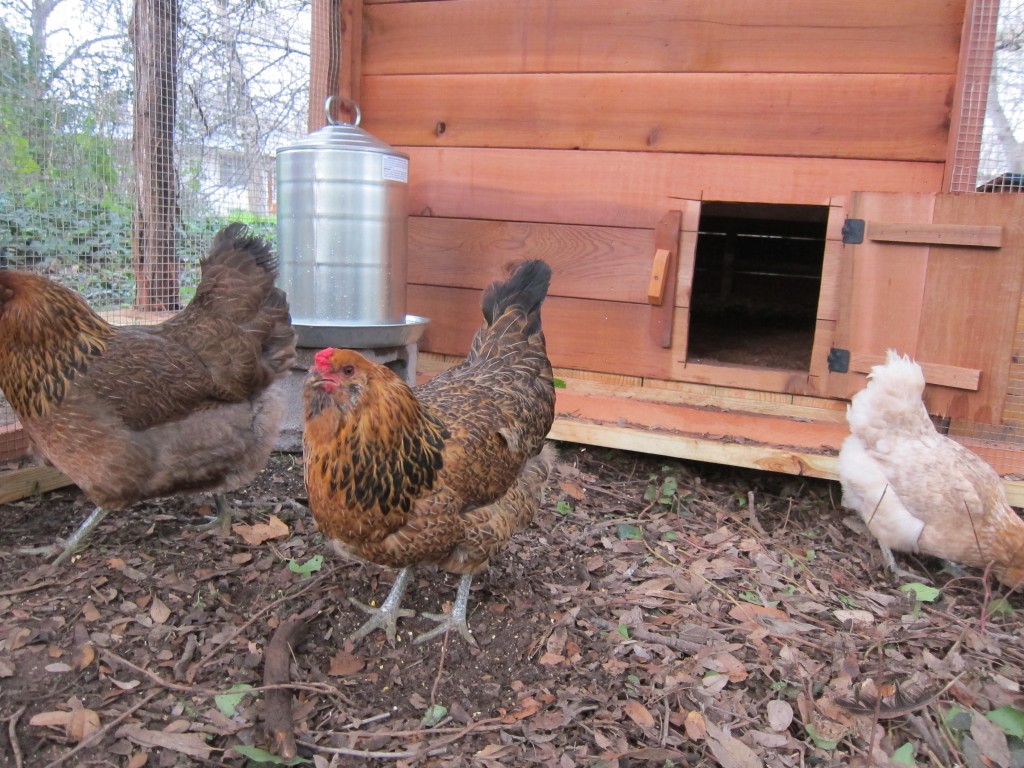 Here they are all bedded down for the night in their new home: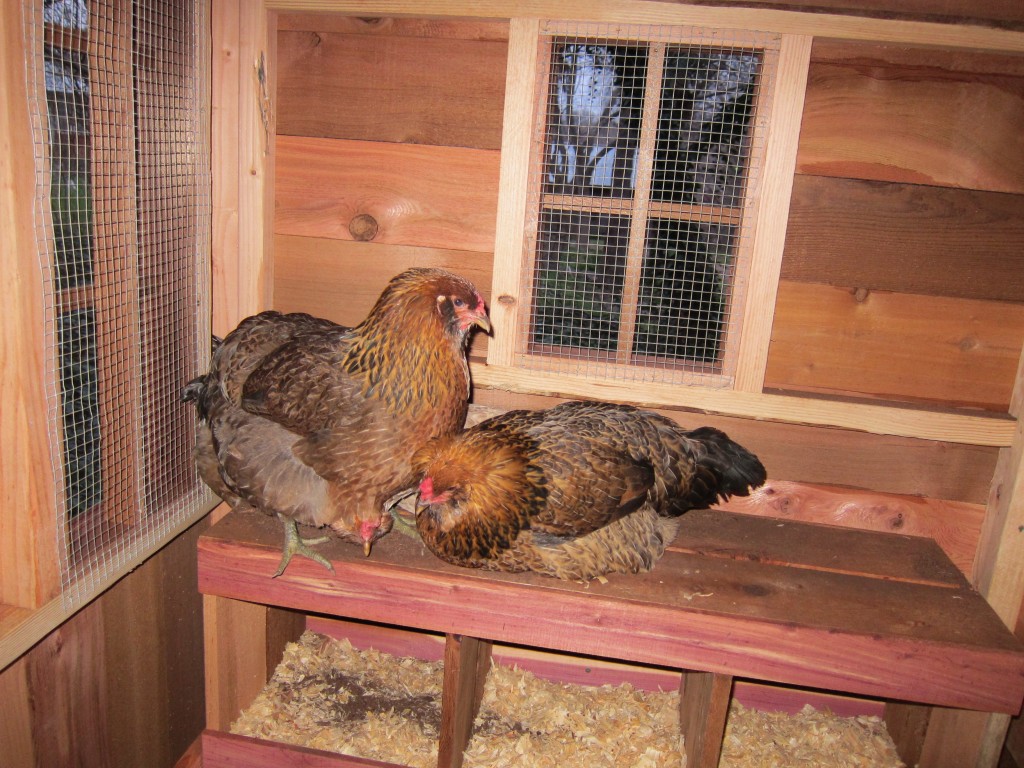 Would you believe all 4 chickens are in this picture?  They sleep like puppies.  I'm sure they were not amused by my taking flash pictures at bedtime.
Little Betty is thrilled too.  I can hardly keep her out of it!  She keeps saying "I'm a farmer!"  Money well spent on all accounts I say.