The recent mother-load of amazing lamps has made me a little daft for lamps.  I have scrutinized every area of my home looking for areas that could use a lamp, hoping to hold on to more of Mr. Crafter's amazing finds.  For example, I really did like the lamp that used to be in our bedroom that got usurped by the green beauty he brought back.  And after my analysis of lamp-light areas, I find that it always wanted to be in our dining area: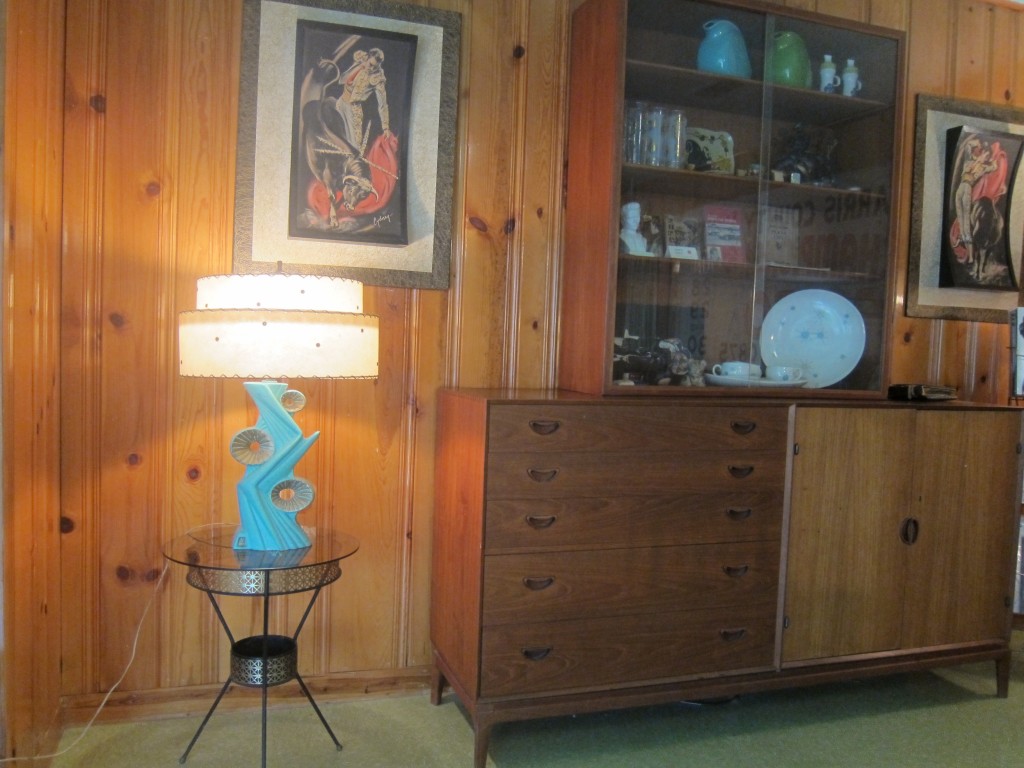 (Don't mind the cord – it's driving us crazy but we haven't had a chance to attempt to move the buffet yet to get to the outlet back there!)
Anyhoo – that only encouraged me that there were certainly other areas that were under-lamped in Casa Crafter.  And that sweet tulip lamp that I had already put in the store was stuck in my mind like a bad TV jingle.  I had a flash of brilliance, called the shop hoping against hope it hadn't sold yet, and brought it home to create this!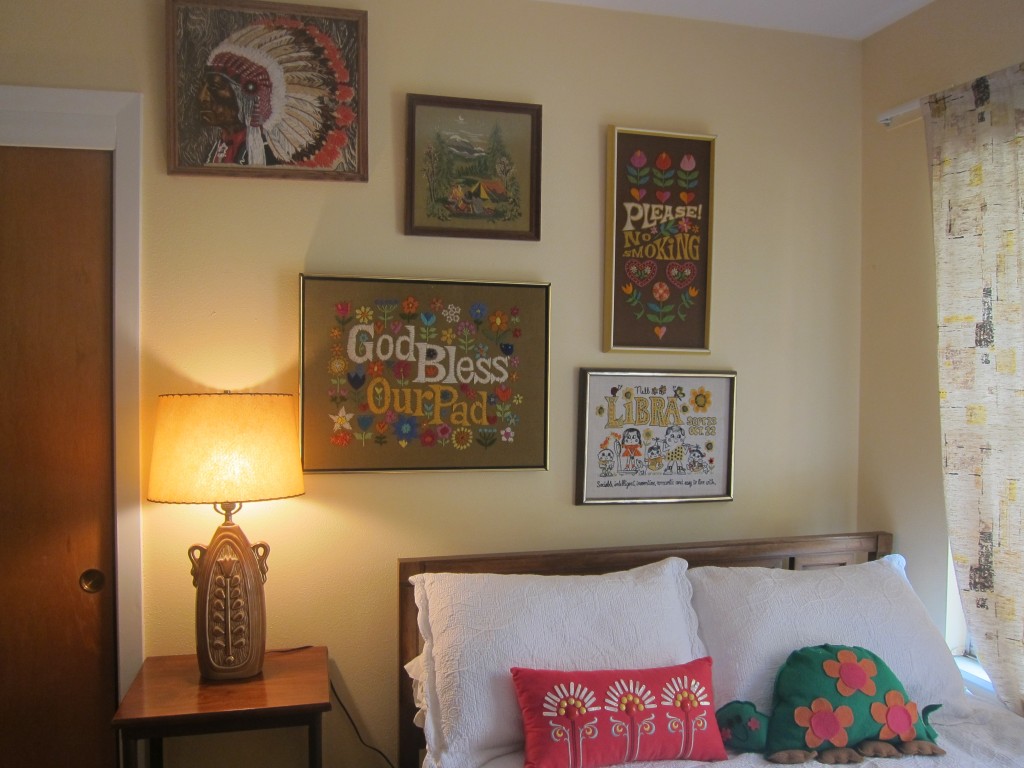 My sewing room/guest room has never looked cozier.  The table is also a recent find – an adorable industrial typewriter table that just needed some love with some danish oil and steel wool to look like a million bucks.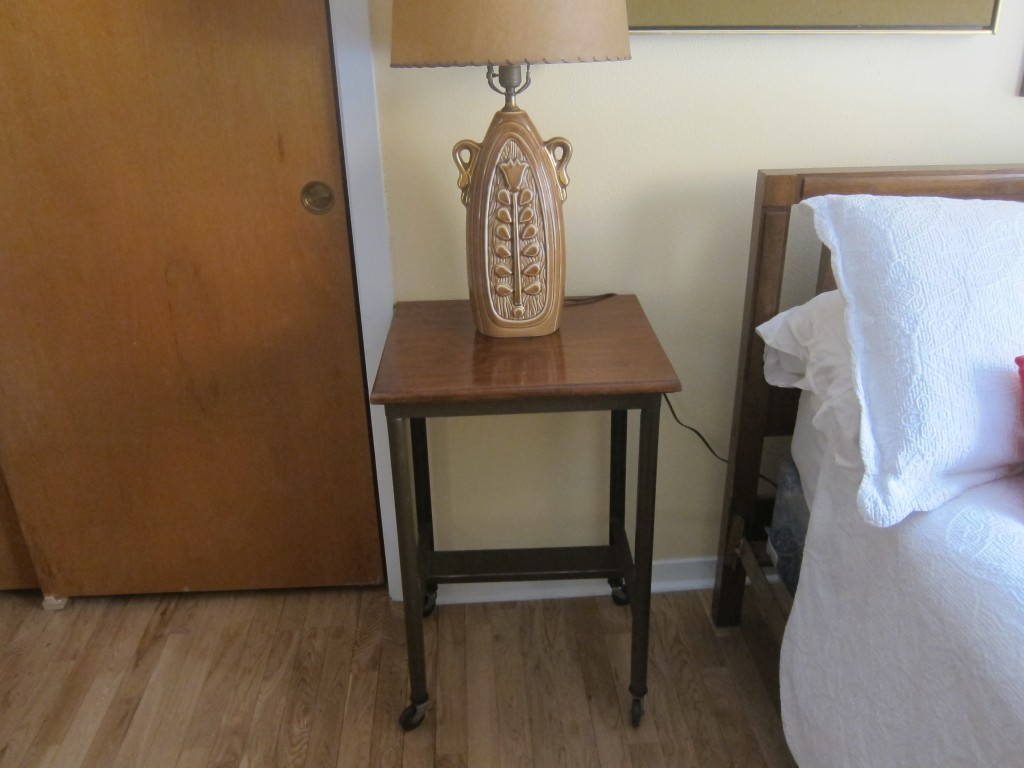 Also a recent acquisition that I'm head over heels for that looks perfect with my Indian Chief needlework?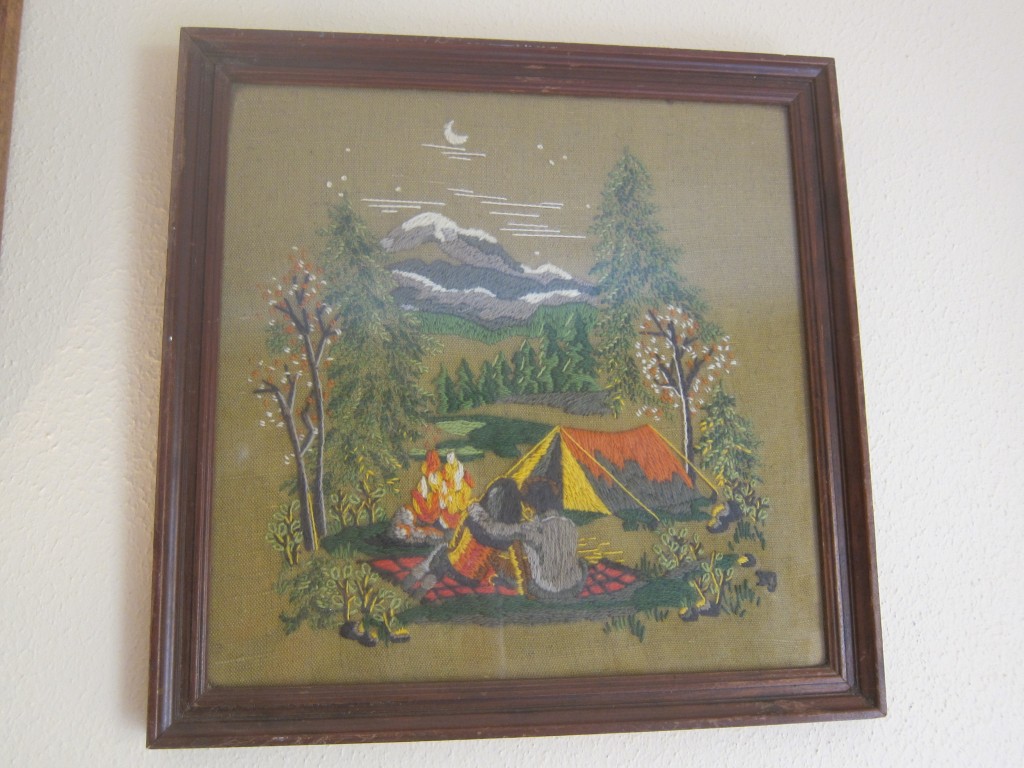 How sweet is that?  It was in a friend's booth and I can't believe I debated it for a couple weeks before deciding I'd hate myself forever if I didn't spring for it.  I think it's my new favorite, maybe even more than the Indian Chief!
In other new developments at Casa Crafter, I found this little sweetie running in the street and couldn't help but bring her home: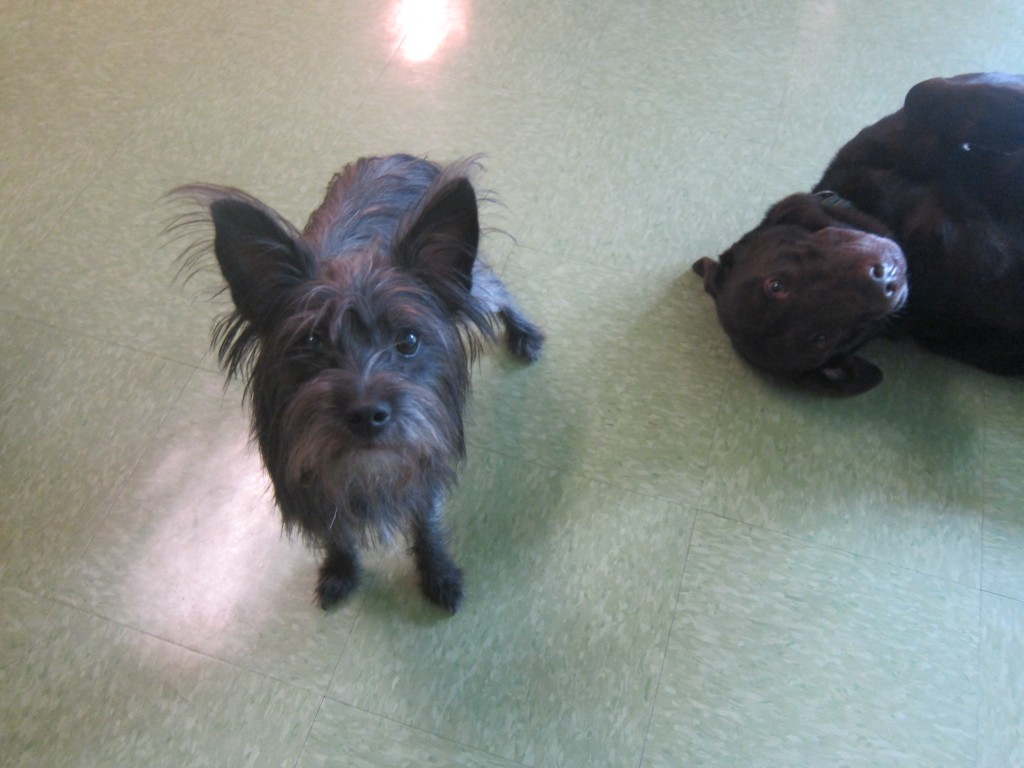 I'm trying to find her family but no luck so far.  Mr. Crafter and Little Betty REALLY want to keep her but I'm pretty sure I don't want to be a 2 dog household.  And big ole Karl back there is plenty enough for us already.  But Little Betty has already named this little lady Lunchbox and she seems to fit right in.  Oh no.  I'm in for a battle here…