May I just say, Mr. Crafter is no slouch in the interior design department.  We've always enjoyed decorating our house together, and he always has really great (although sometimes pretty out there) ideas.  I often call him the idea man.
I had been pretty blocked in my Halloween decorating this year.  In comes Mr. Crafter with a newfound obsession with vintage plastic Halloween masks, after seeing this display in NYC: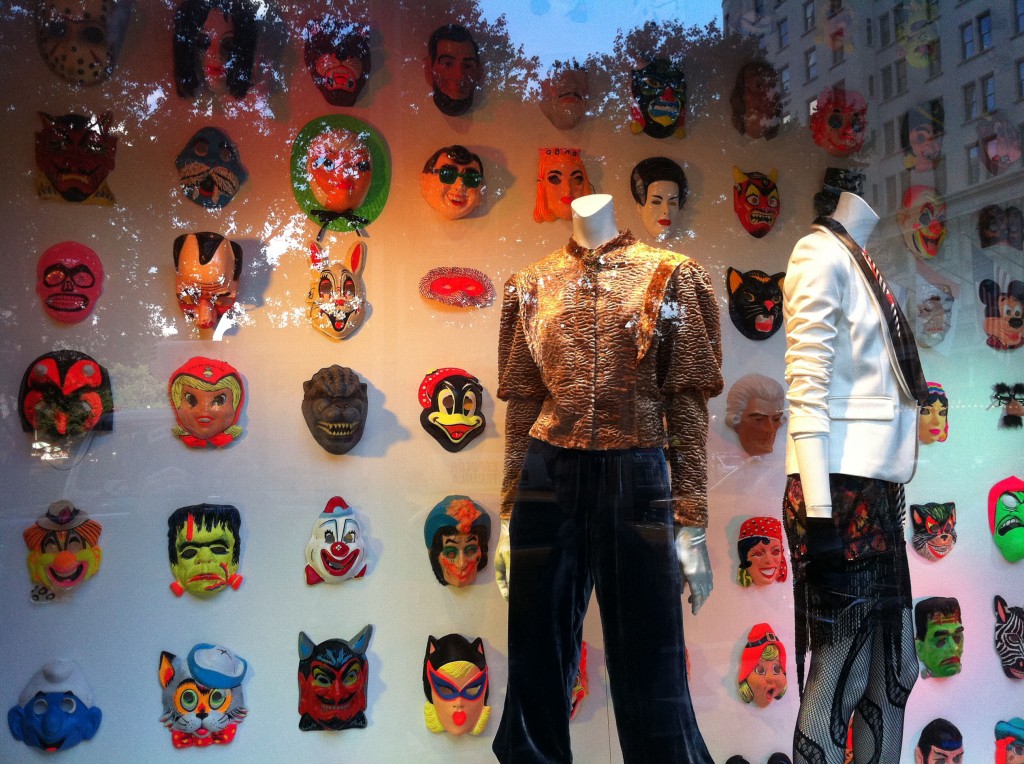 He ordered several from ebay and etsy, and when they arrived, decided they would be perfect decorating our C. Jere Raindrops sculpture: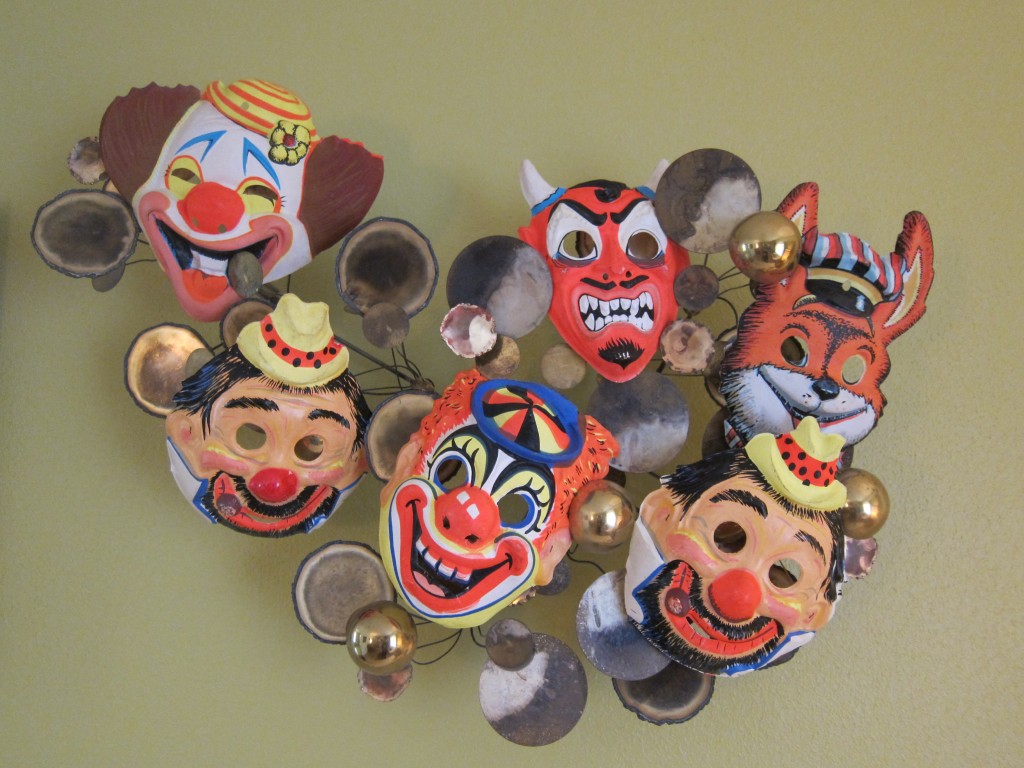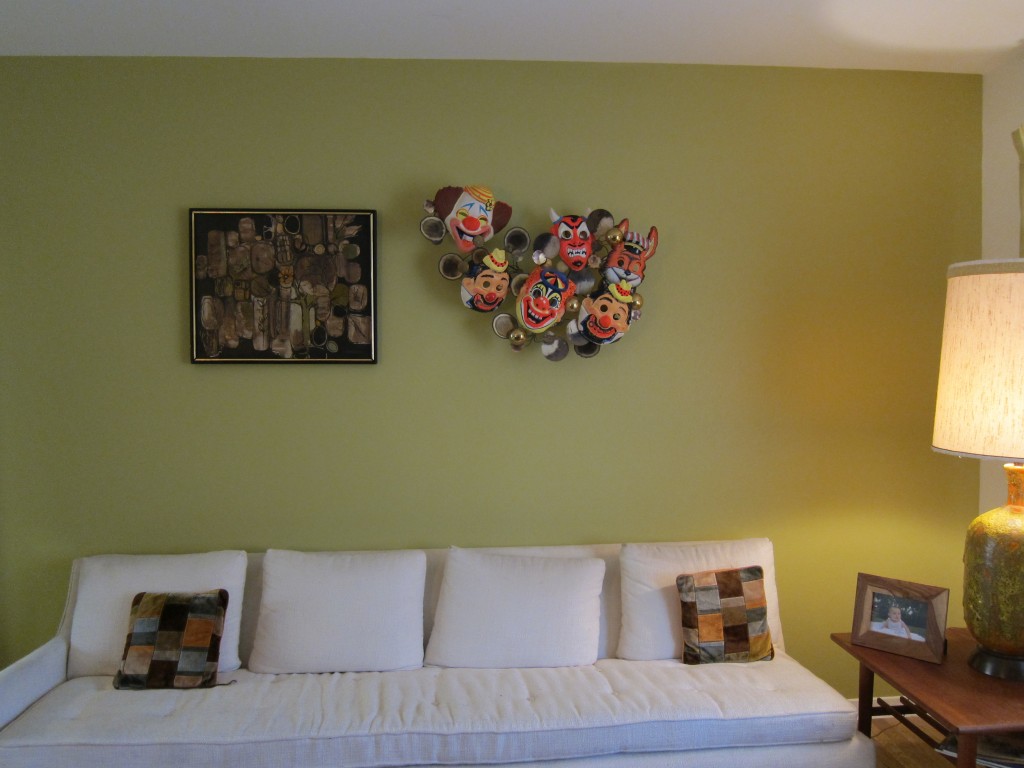 It's especially impressive in contrast to my weak prior attempt at Halloween decorating: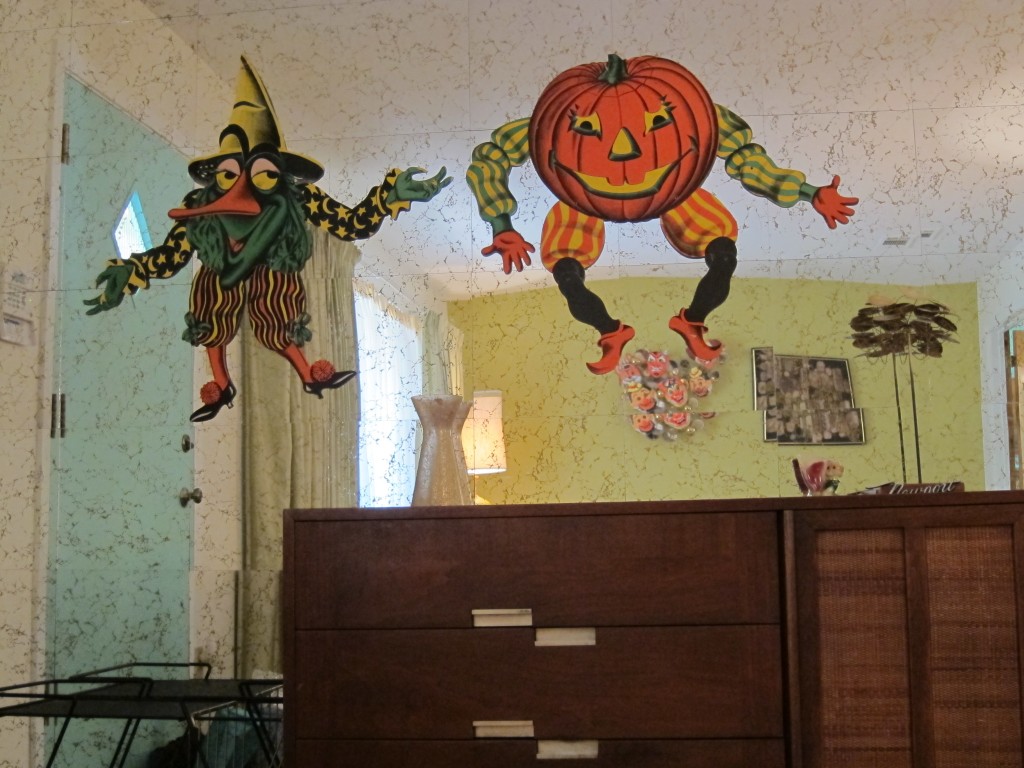 Aesthetically, I know there has to be a better solution than for these guys to be just floating oddly in space, unbalanced and off-center.   But I do not have the inspiration or motivation to play with it.  I'm too obsessed with all the vintage Christmas ornament wreaths I want to start making!  I wanted to make a Halloween glitter house like the Christmas ones I made last year, but I can't find the necessary craft supplies in all the unpacked boxes still in our garage from the move.  Boo.  Maybe next year.  But look!  Weren't they cute?
Also, I do not think I'll be putting things on this mirror wall in the future.  A couple of the tiles feel a little loose and I'm terrified one will fall out and break.  It's impossible to find replacements!
Have any of you had any Halloween decorating bursts of inspiration you're especially proud of?