There is a house in my neighborhood that has sparked what I suspect will flourish into another Kitschmas obsession.  Their yard is full – FULL – of vintage plastic light up Christmas decor.  Elves, wrapped presents, candy canes, Santa in sleigh with reindeer, Santa by himself, North Pole and Santa's Workshop signs…it's all there.  I am in love.  I passed up some pretty great examples earlier in the season, but after seeing this house went back last weekend to see if any of it was still there.  Of course the big awesome pieces were gone, but I did get a couple smaller ones: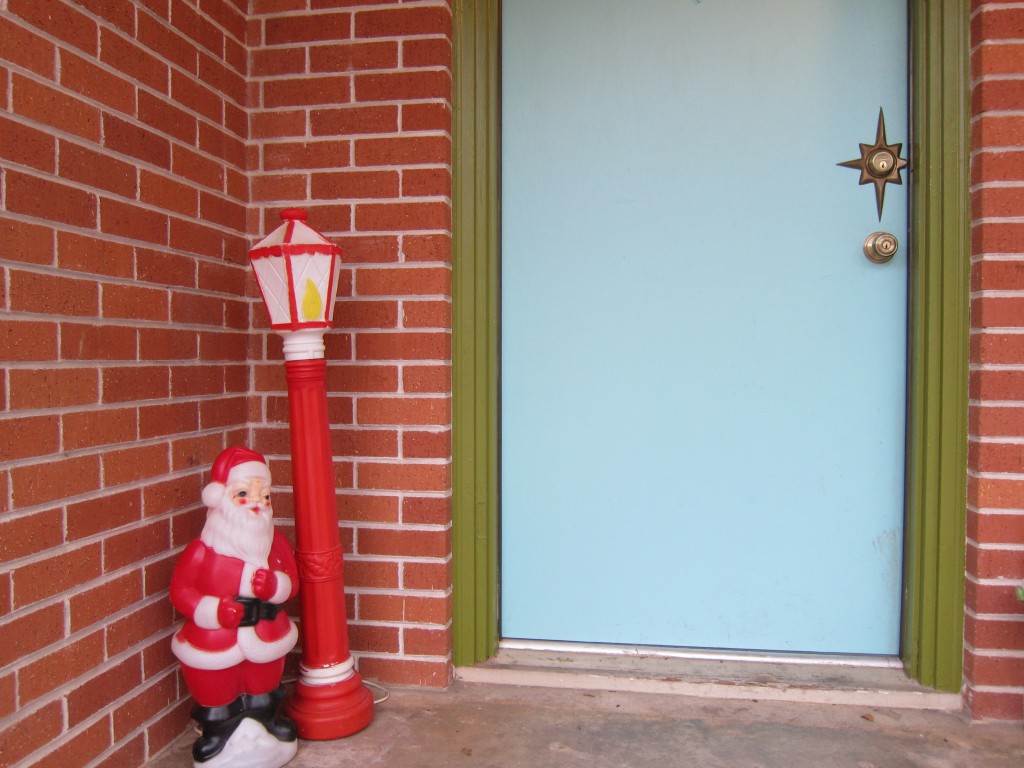 Know what's especially awesome about it?  My little Santa is a bit of a bruiser – he has a black eye!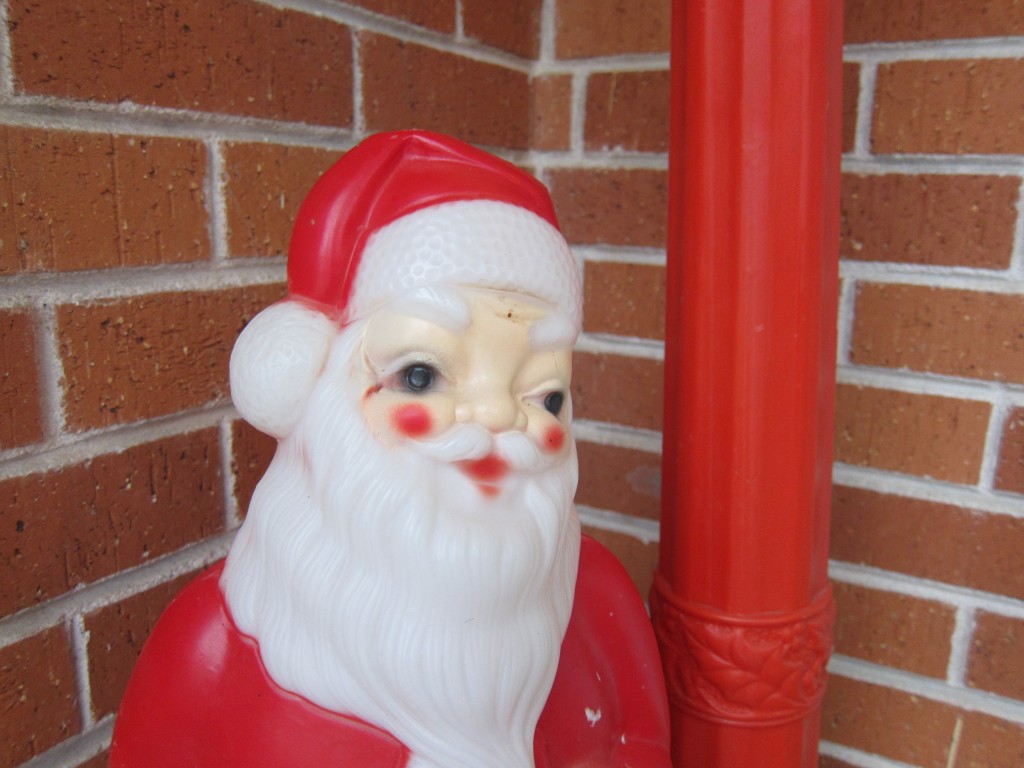 Don't mess with him.  He will hurt you.
Stay tuned next year for a full on granny style exterior Kitschmas display!
Merry Kitschmas and Happy Holidays to you all, my dears.