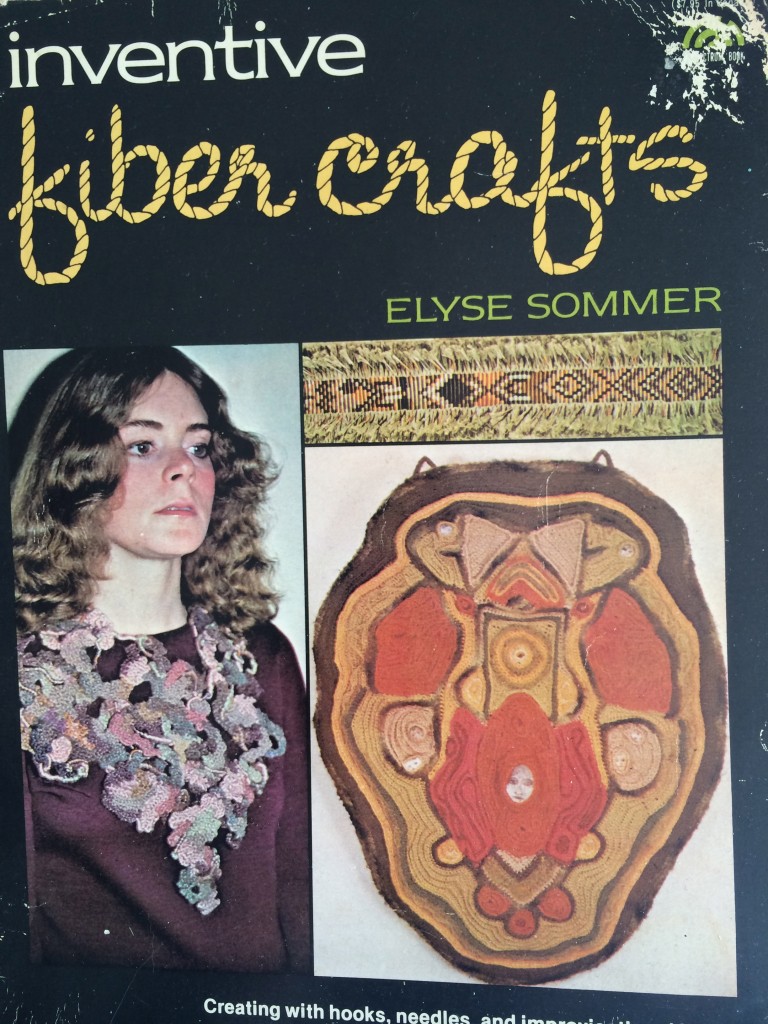 A fabulous friend of mine (who no doubt knows me very well) picked this seriously awesome book up for me at the thrift store.  Just by the cover, I could tell I was in for something great, but hoo-doggies!  It surpassed even my high expectations.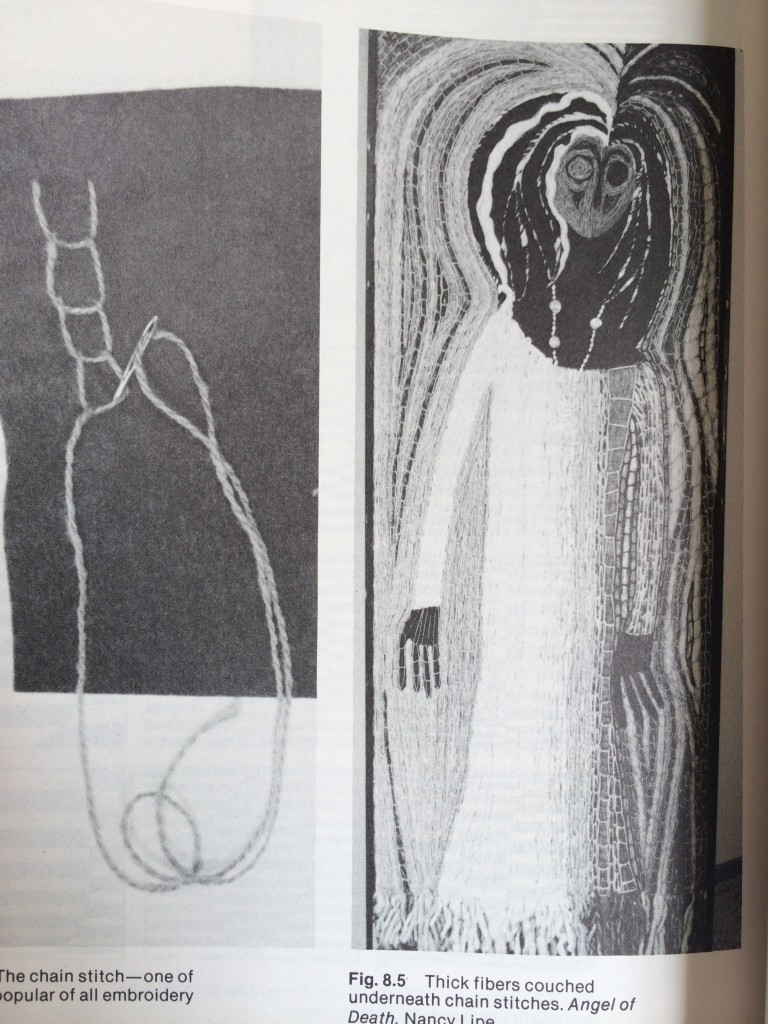 Now, your pal Betty is a dyed in the wool pattern follower.  I'm not the kind of gal who can just knit or sew up whatever her little heart desires.  Even my crewel designs are carefully planned out so that when I finally dig in, I have a pattern to follow.  But when I see these beautiful, organic, free form fiber creations, I want to dive headfirst into a big ole pile of yarn and see what I can come up with!  I especially like this "Angel of Death" piece.  Who would have thunk it – a simple chain stitch creating such beauty!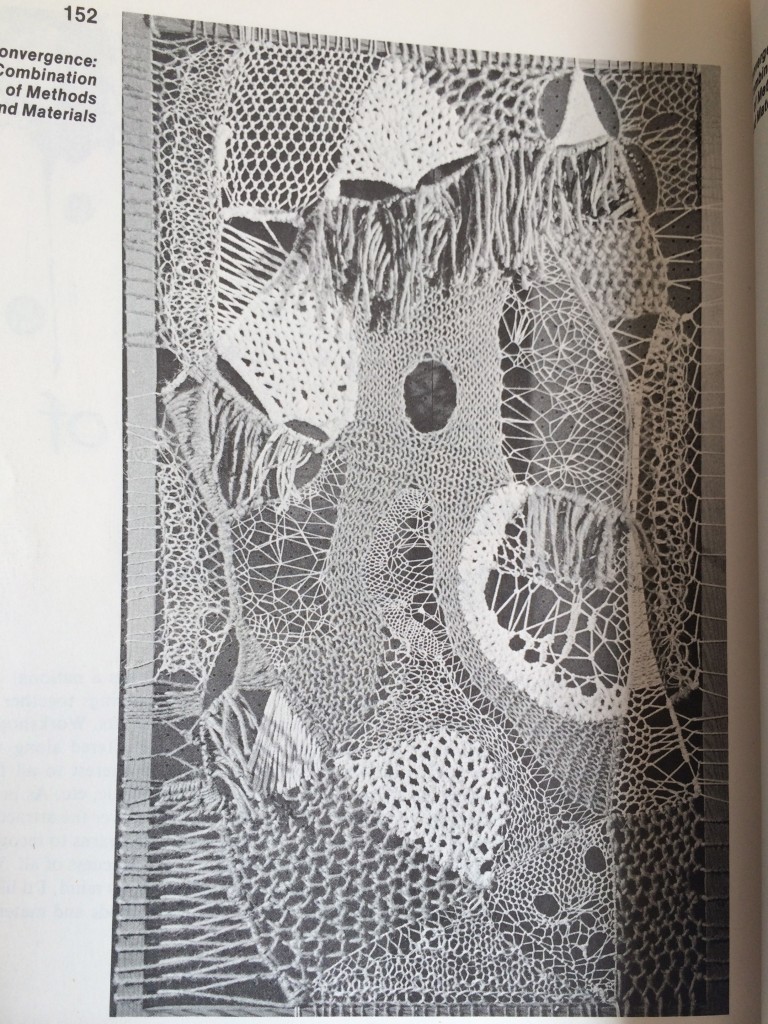 Can you imagine just sitting down with all your scrap yarn, knitting whatever methods and stitches struck your fancy, and creating something as gorgeous as "Convergence" above? I would pay money for that in an art gallery in a hot minute.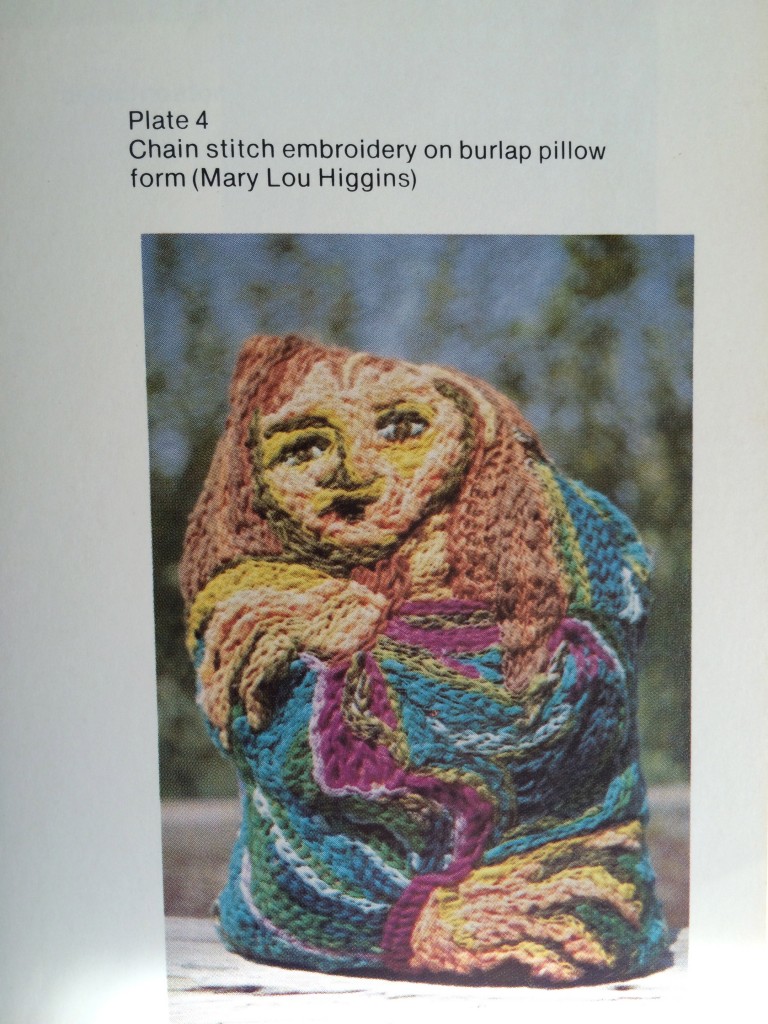 How about this mind blowing pillow, again created with only the simple chain stitch?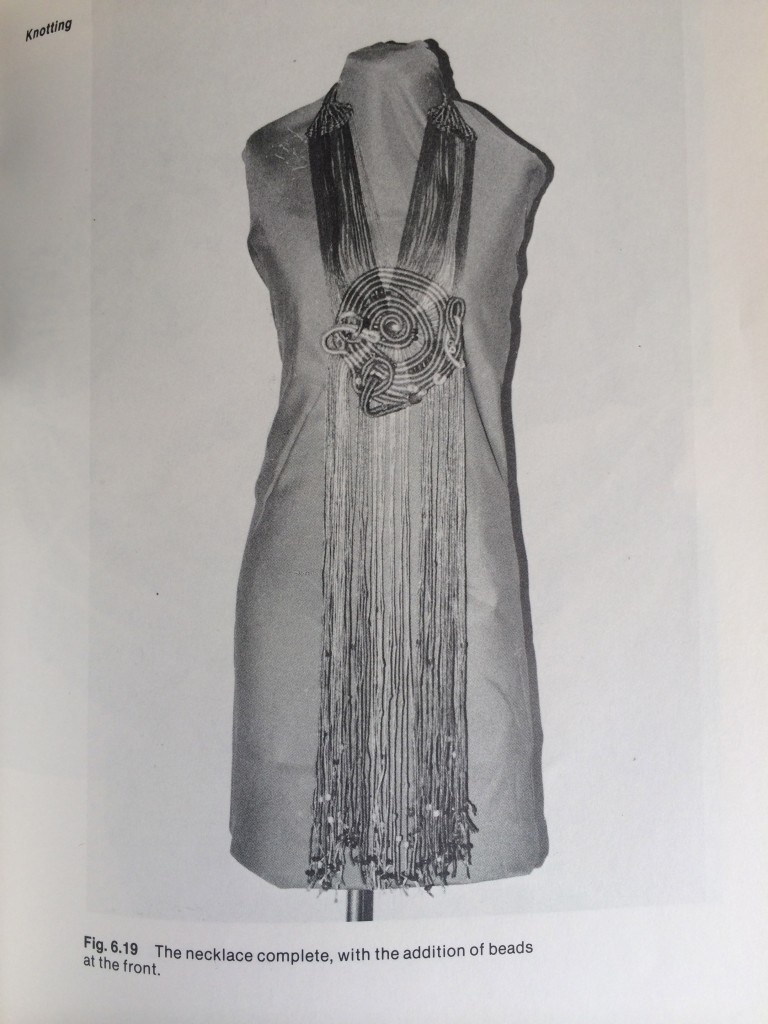 Of all the amazing images, this necklace is the thing that most captured my inspiration.  I am desperate to try to make something like it.  I adore it.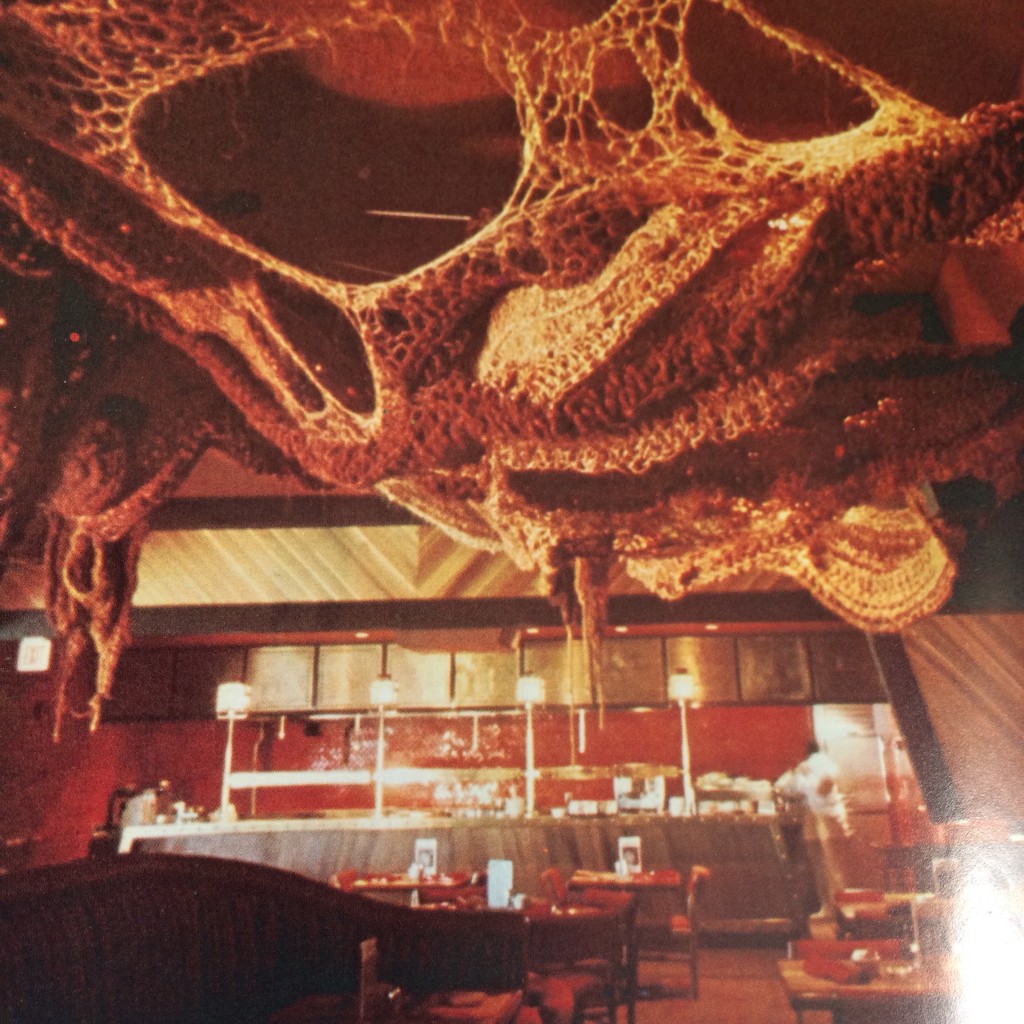 I want to hang out with a glass of wine under this knitted placenta forever.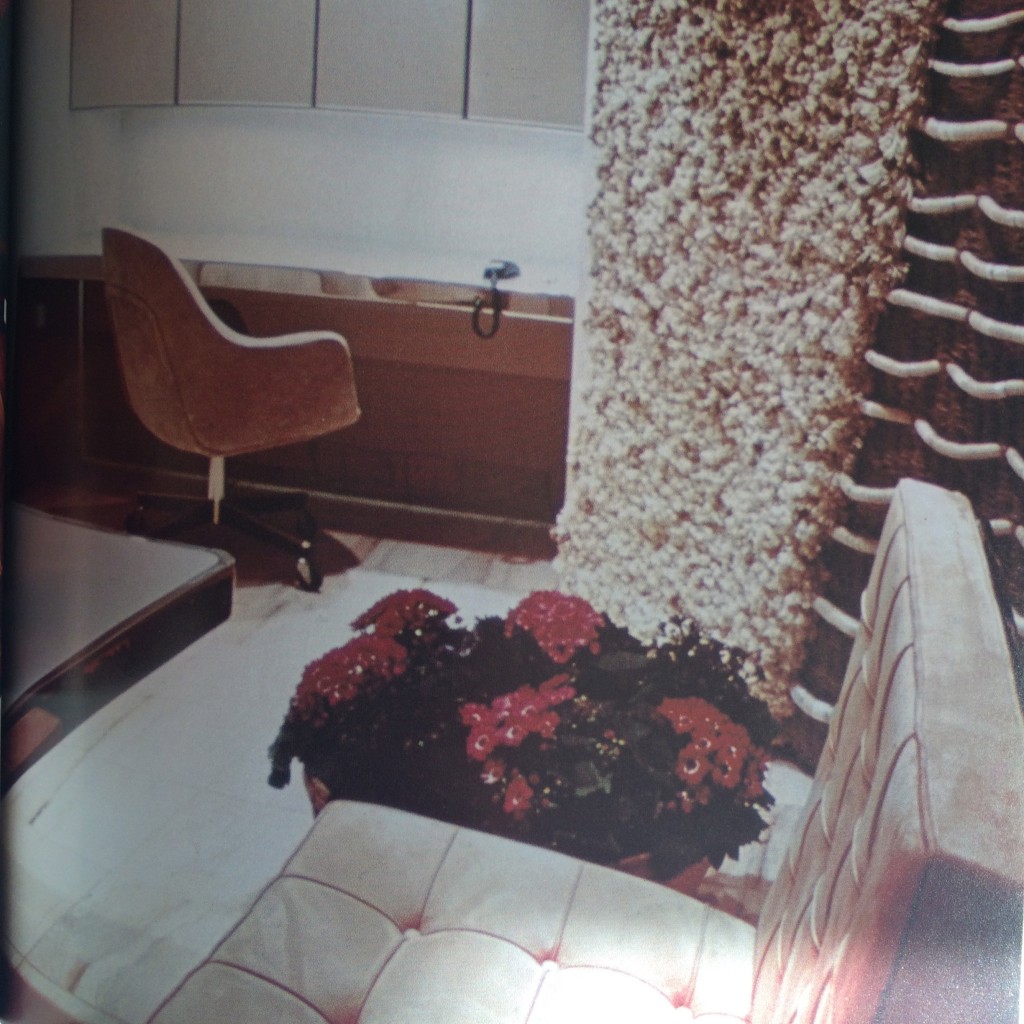 Doesn't this space look like it could be pulled from a current design magazine rather than a 35 year old book?  Also, yarn room divider.  Yes.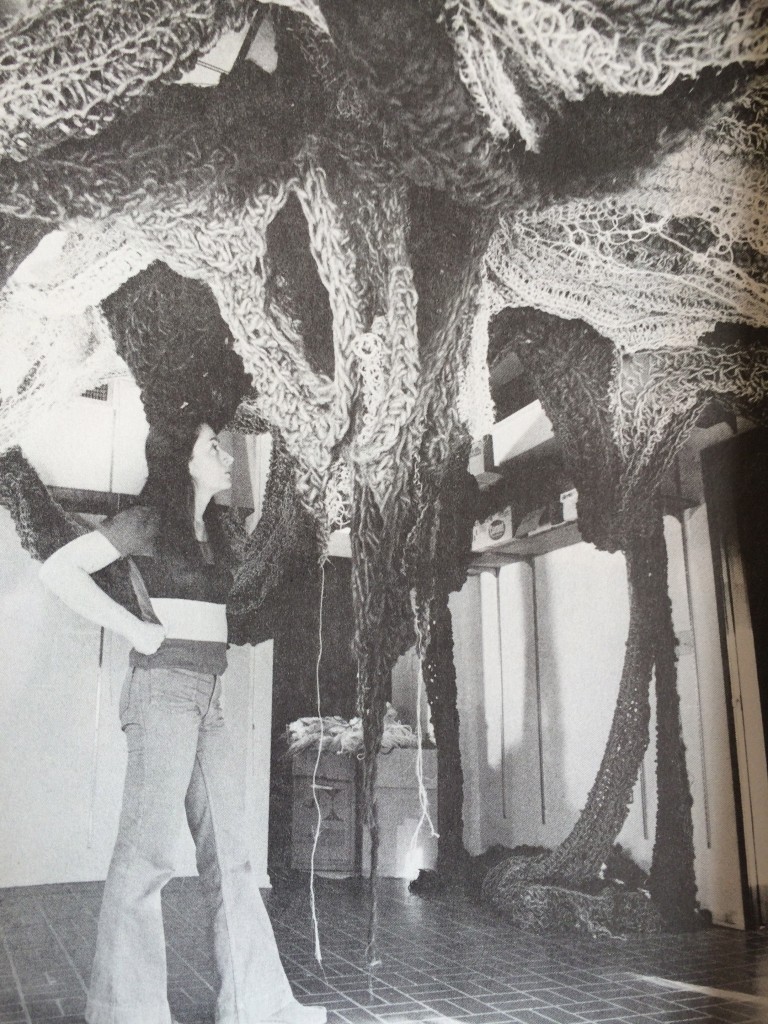 Judging by the bio at the front of the book, Elyse Sommer has written several things I'm going to have to dig up.  A New Look At Crochet, A New Look At Felt, Wearable Crafts, Make It With Burlap…are you kidding me?  Elyse Sommer is clearly my craft guru.