The antique fair in Warrenton is here!!!  Oh how I anticipate the precious 2 weeks, twice a year, this festival comes along.  It is heaven to me.  Little Betty, Mr. Crafter, and I went yesterday even though it hasn't officially started yet and people were just getting set up.  We still had a great day and got some amazing things which I will show you more of as the 2 weeks progress (cause you know mama ain't just going once!)
But I did want to take a quick moment to show you our most exciting score: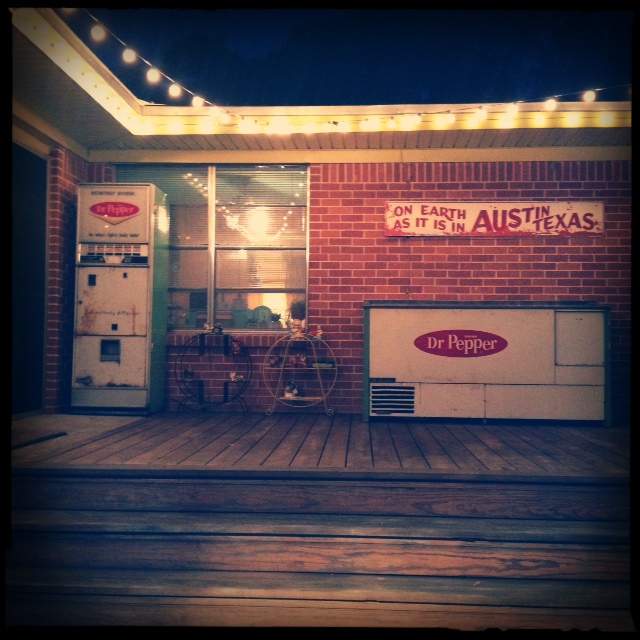 Aren't they amazing?  I can't wait to have frosty cold beverages at my disposal right on the deck in that reach in counter cooler.  Yes, we do already have a functioning vintage Pepsi machine in the mister's office stocked full of beer and glass bottle sodas, but this will be great for things like bottled water and iced teas and stuff.  The original plan was to resell the 1960s Dr. Pepper soda machine to recoup the cost of the cooler, but once we put it on the deck to take pictures for craigslist, it was immediately clear it wasn't going anywhere!
In other house news, Mr. Crafter is making serious progress on his latest super creative home design idea.  A little backstory – my darling husband has added the most wonderful whimsical touches to every home we've lived in.  He has the best ideas and I've learned it's best to embrace them because they always turn out great.  Some of his wild brainstorms in previous houses included a backyard astroturf bowling alley complete with gymnasium scoreboard, a grass octopus rising up out of our lawn with bowling ball eyes, and a complete, to-scale replica of James Dean's 1954 New York City apartment in our guest room.  His current project is to turn the exterior of his office (our backyard barn) into a 1950s gas station.  It's now been painted, a vintage Mobil gas pump acquired, and signs are being collected.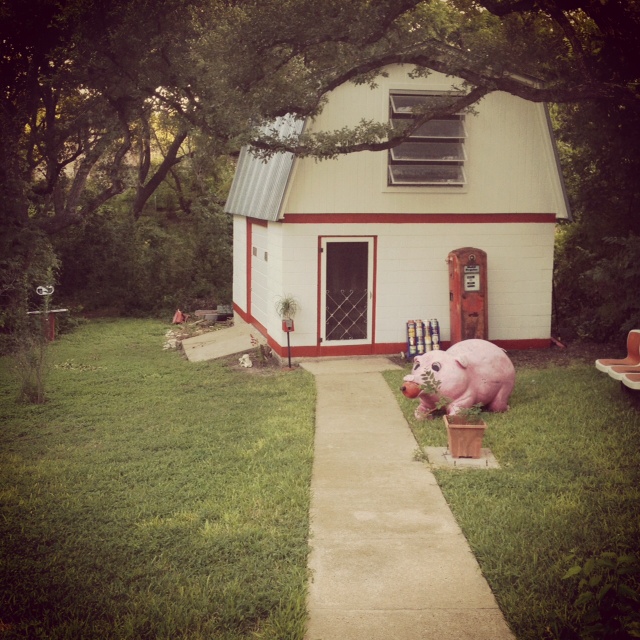 One of his friends commented that we live in a Tim Burton movie.  I find that a huge compliment.
Check back in the coming days for the Warrenton extravaganza to come!