I just couldn't wait, folks.  I had to decorate for Christmas before Thanksgiving.  I couldn't help it!  Part of it was how excited I was about our new tree!  Although I love our classic vintage aluminum tree, it's not as big as I'd like and it was starting to get a little raggedy after years of use and I really don't want to ruin it.  So all this year I've been thinking about what kind of tree I wanted to get.  It's a tough decision for us vintage lovers.  There's not anything similar to the aluminum tree on the market.  But we are thrilled with what we ended up with.  Wanna see?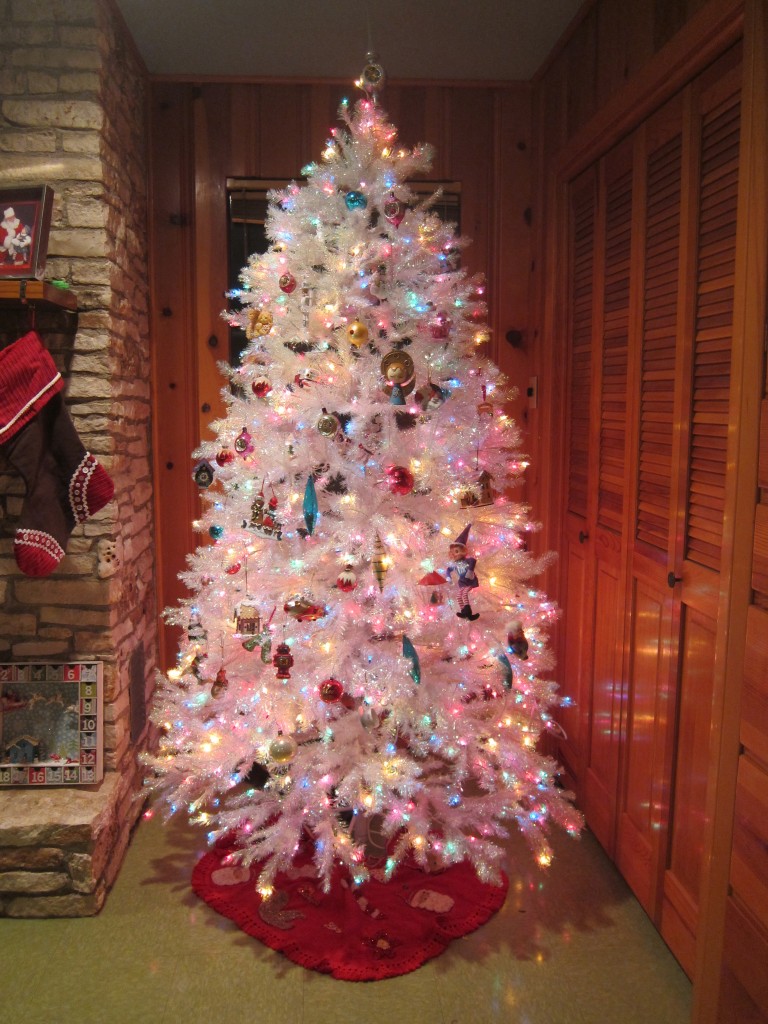 I thought a white tree might be a good substitute for the look of the aluminum but this one was especially awesome because it's white iridescent pre-lit with multicolor lights.  Most white trees are not iridescent and have white lights.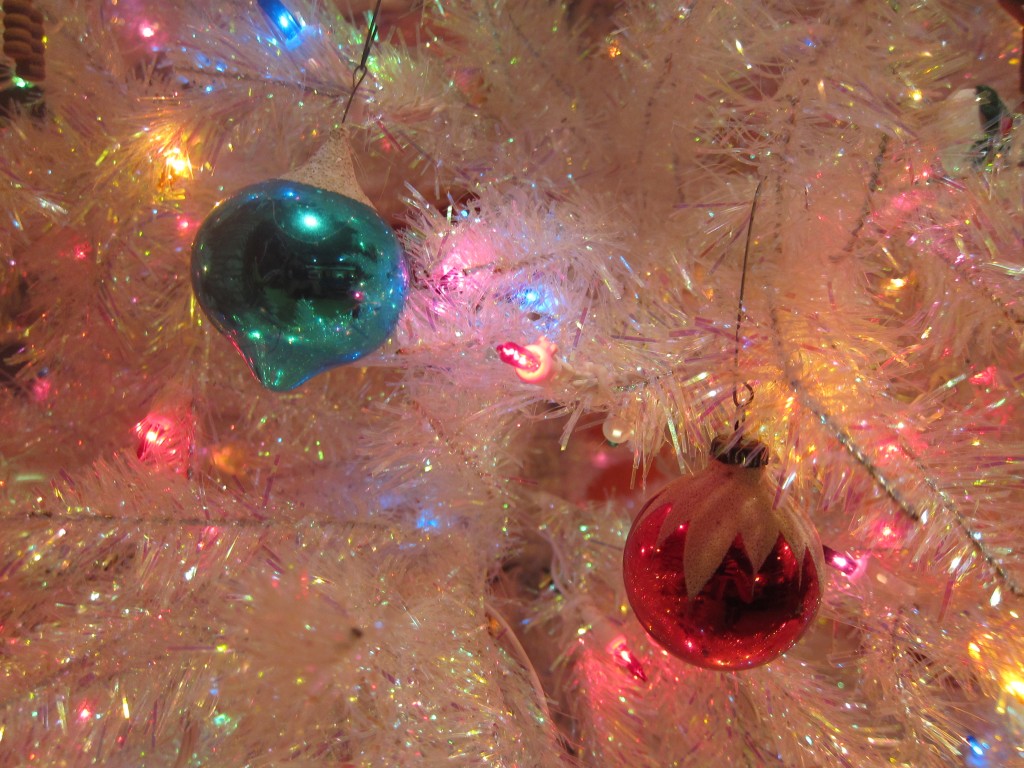 It's super kitschy and sparkly.  In other words, perfect!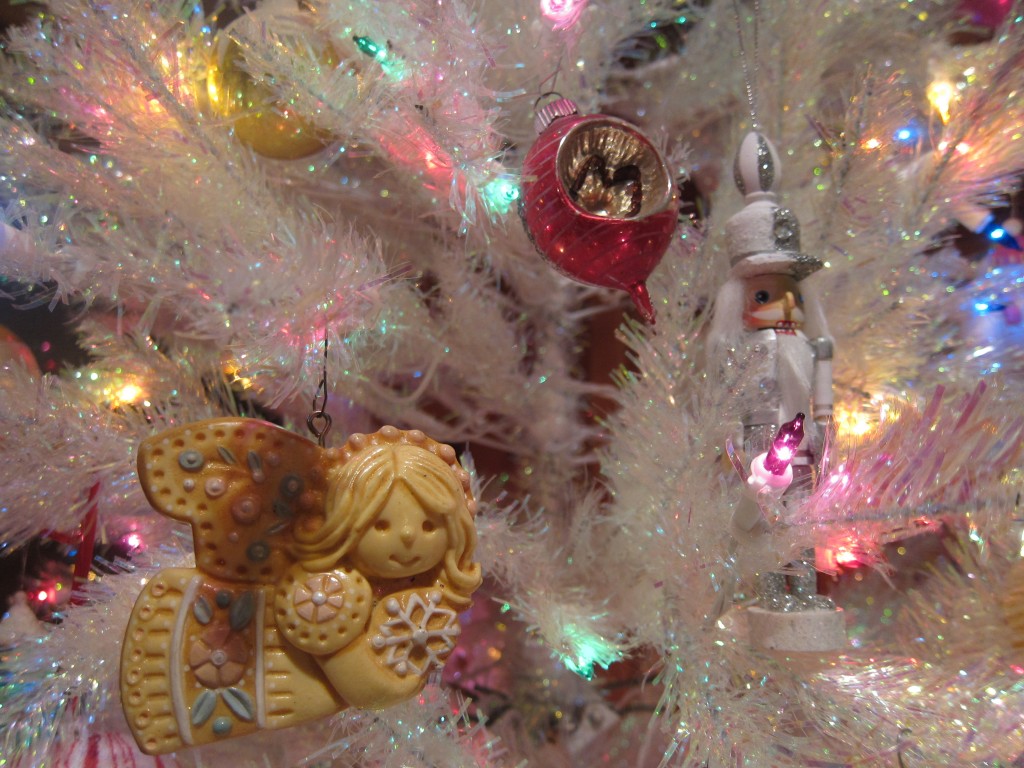 Mr. Crafter says he likes it even better than the aluminum one and I'm inclined to agree.  Plus no more pesky color wheel!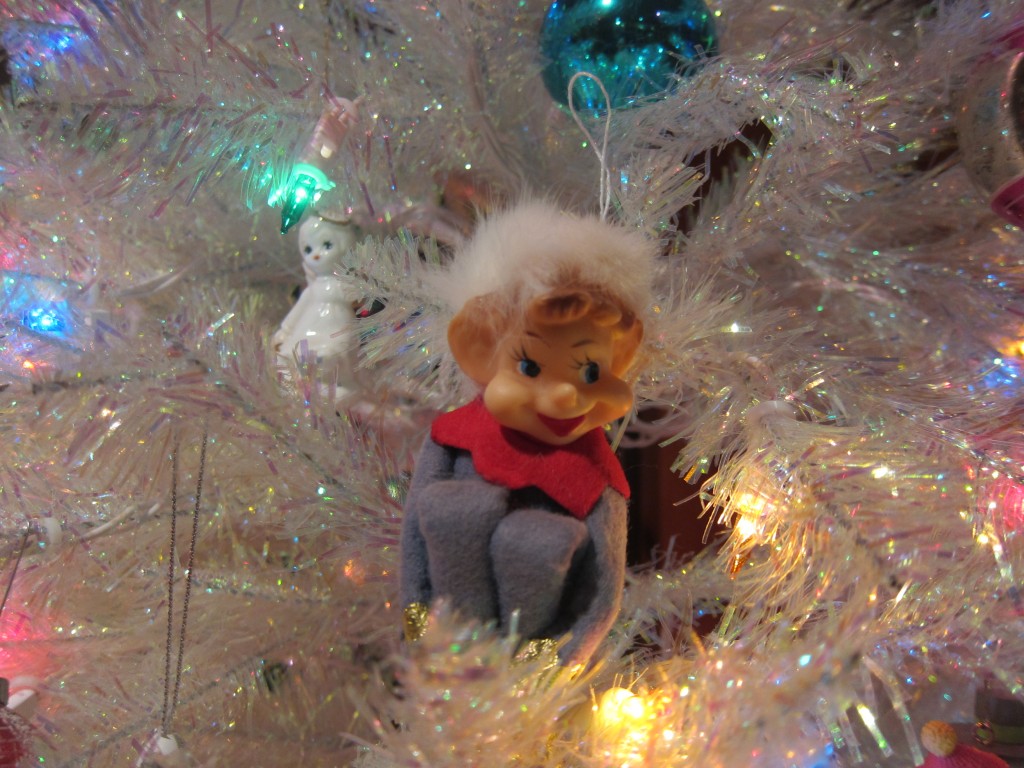 Soon I'll show you some other current vintage Kitschmas vignettes from around Casa Crafter.  I've also started my Christmas crafting and have some projects I'm excited to show you when they're done!  Have you decorated yet?  Link to photos if you have them!